The Best Boning Knives and Fillet Knives of 2019
By Lindsay D. Mattison, Updated January 29, 2019
The vast majority of knife sets don't include a boning knife or a fillet knife. The reason? Most home cooks simply don't need one for day-to-day cooking tasks. You might need one (or the other), but usually not both. Whether you need a boning or fillet knife—like our top pick Wüsthof Classic 6-Inch Flexible Boning Knife (available at Amazon)—really just depends on how much meat and seafood you eat, and whether you do any butchering at home.
If you're a vegetarian, there may be no need to bother with either of these knives, though you might be surprised what they can do with fruits and vegetables. But meat eaters can create a lot of economy in their kitchens by buying whole chickens or entire sides of beef and performing some light butchery at home. To find out if we could recommend one, all-purpose knife for taking down meat, poultry, and fish, we put 11 boning and fillet knives to the test. We found a few that are good at everything we threw at it, and a couple that are better suited as unitaskers.
Here are the best boning knives and fillet knives, in order:
Wüsthof Classic 6-Inch Flexible Boning Knife
Mercer Culinary Millennia 6-Inch Curved Boning Knife
Zwilling J.A. Henckels Twin Four Star 7-Inch High Carbon Fillet Knife
Victorinox Cutlery 8-Inch Straight Fillet Fishing Knife
Shun TDM0774 Premier Gokujo 6-Inch Boning Fillet Knife
Victorinox Swiss Army 6-Inch Fibrox Pro Boning Knife with Flexible Blade
Wüsthof Pro 9-Inch Fish Fillet Knife
Dexter-Russell (S133N-7PCP)—7-Inch Fillet Knife—Sani-Safe Series
Update International (KP-04) 6-Inch German Steel Curved-Blade Boning Knife
J.A. Henckels International Forged Premio 5.5-Inch Boning Knife
Bubba Blade 9-Inch Tapered Blade Flex Fillet Knife
Advertisement - Continue Reading Below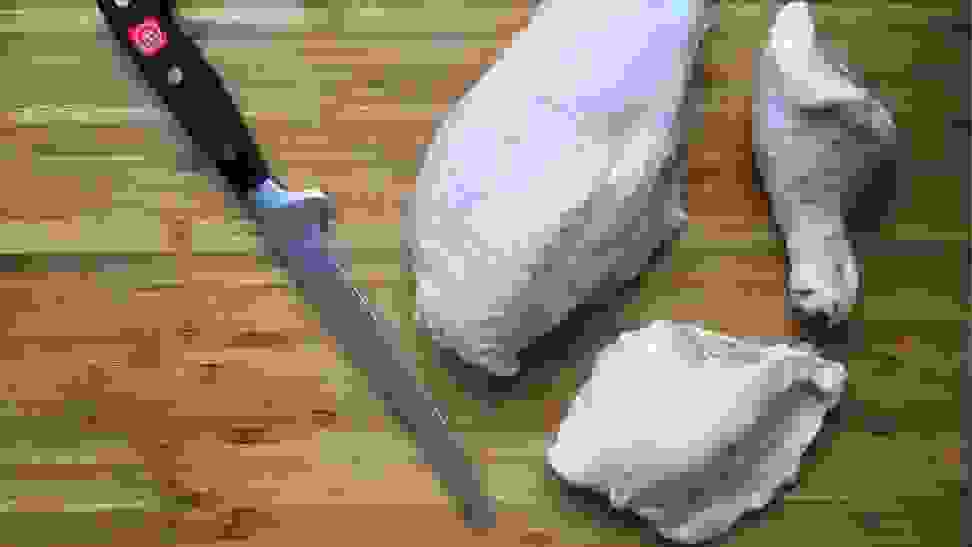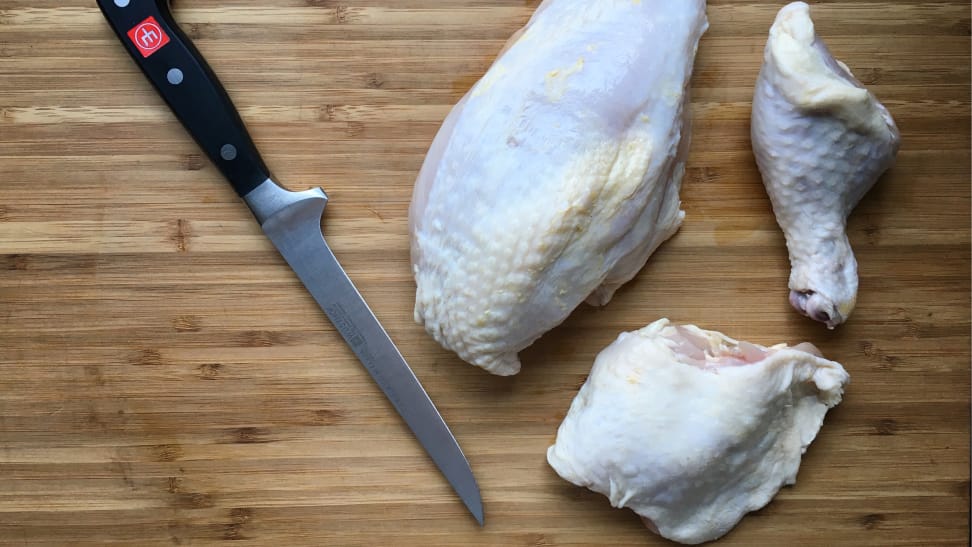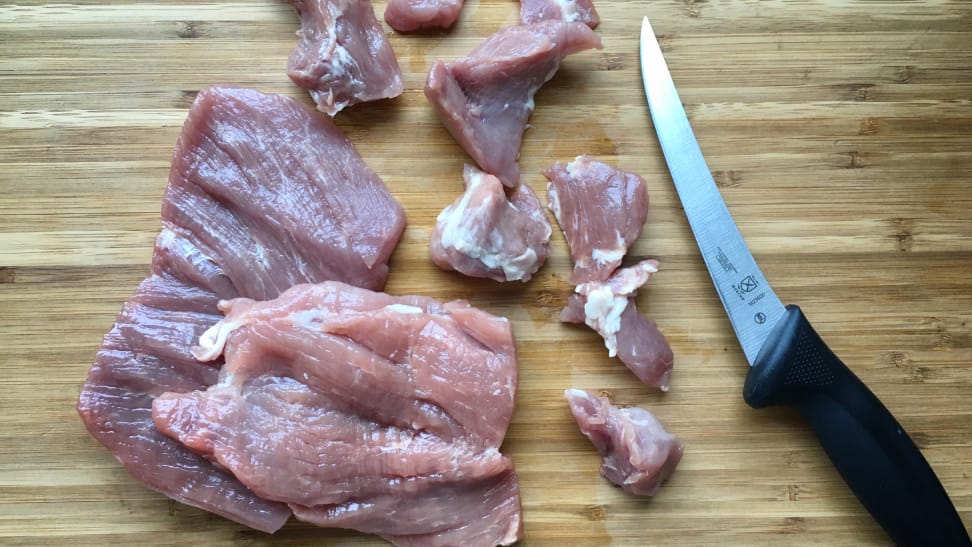 How We Tested
The Tester
Hi, I'm Lindsay Mattison, a trained professional chef and a butcher. Hunting season is one of my favorite times of the year—not because I'm a hunter myself, but because I get to work at a local meat shop breaking down deer and elk. Even when I'm not working, I always buy whole chickens and subprimal cuts of beef that I slice into steaks at home. It saves a ton of money, and I get to have fun in the meantime! If you're interested in any kind of home butchery, you'll need a good knife and I'm determined to help you find one.
The Tests
We selected five fillet knives and six boning knives in all shapes, sizes, and price ranges. Each type of knife has a specialty—fillet knives are well—suited for fish while boning knives are usually used for meat and poultry. But, we wanted it all. We took each of these unitaskers and put them to the test to find out which could be used as all-purpose meat-and-fish knives, accomplishing all of the tasks that a home cook might encounter. Our tests were designed to assess sharpness, agility, and handle comfort.
Each knife had to excel at breaking down a whole chicken, easily moving around the joints and bones to create nicely trimmed drumsticks, thighs, wings, and breasts. Next, we took on pork tenderloin, looking to see if the knife could efficiently remove the silverskin without taking away too much of the edible meat. We also butterflied sections of the tenderloin as if we were making pork schnitzel, testing the knife's ability to make long, smooth cuts. Then, we removed the skin from fish fillets, taking off points if the knife created any jagged surfaces or couldn't get close enough to the skin.
All the while, we took notes on which knives had comfortable handles with ergonomic grips. Butchery involves a lot of repetitive cutting motions, which can easily tire out your hands and arms if the knife is heavy or poorly balanced. We awarded bonus points for lightweight knives that felt like natural extensions of our hand.
---
Other Boning Knives and Fillet Knives We Tested
More articles you might enjoy
Advertisement - Continue Reading Below