Kitchen & Cooking
Here's the one thing you should never do when grilling
There's one common mistake you keep making—here's how to avoid it.
Credit: Weber / Getty / Lauri Patterson
This summer is looking very different than others due to the coronavirus pandemic. But instead of focusing on all of the things we can't do, it's important to focus on the things that we can. Cue the grilling and socially-distant barbecues! With the Fourth of July in just a few days, now's the perfect time to dust off your grill and upgrade your tools.
The perfect gadgets alone don't make the perfect barbecue, however—you've got to know what you're doing. There are a lot of mistakes you might be making when you grill, but that the biggest one is not letting your meat rest.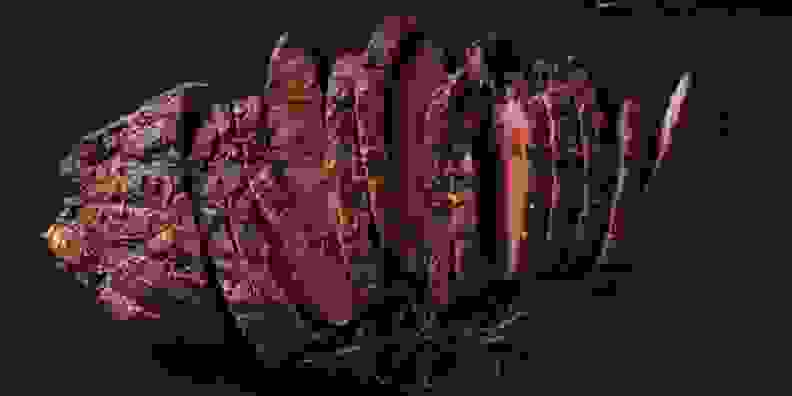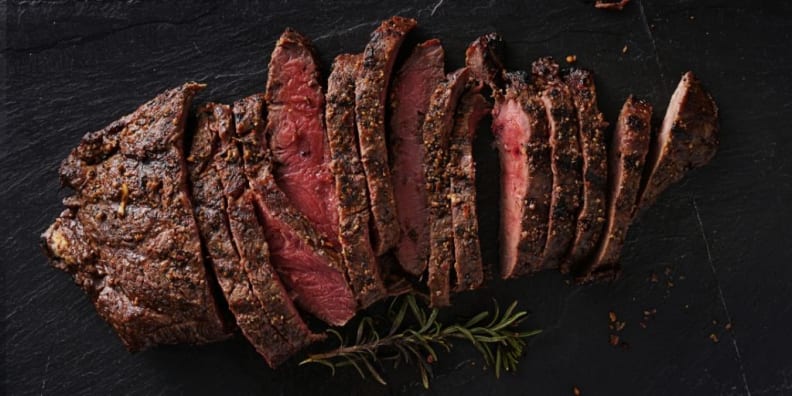 Why should I let meat rest?
Whether you like charcoal or gas, there's one common mistake that many of us keep on making at our barbecues—serving food straight off the grill. When you cook a piece of pork, lamb, or beef, its muscle fibers will start to contract and the juices will be forced to the center of the meat. If you immediately serve the piece to your guests, the meat will be dry and tough. If you let the meat sit for a bit of time and pour your guest another glass of wine, the meat will reabsorb the juices, resulting in a succulent and tender texture.
The temptation to immediately tuck into a perfectly-charred piece of steak is real, but giving cooked meat some time to rest will lead to an even juicier and richer outcome.
Some grilling experts suggest letting the meat rest uncovered, because covering causes the food to steam and can make the golden brown crust or skin soggy. I usually take the meat off the grill and place it on a warm plate or serving tray instead. Sometimes I cover the meat loosely with foil because I don't want the meat to lose its crust but would still like to preserve some moisture instead of losing it to the dry air—choose which method is right for your own barbecue.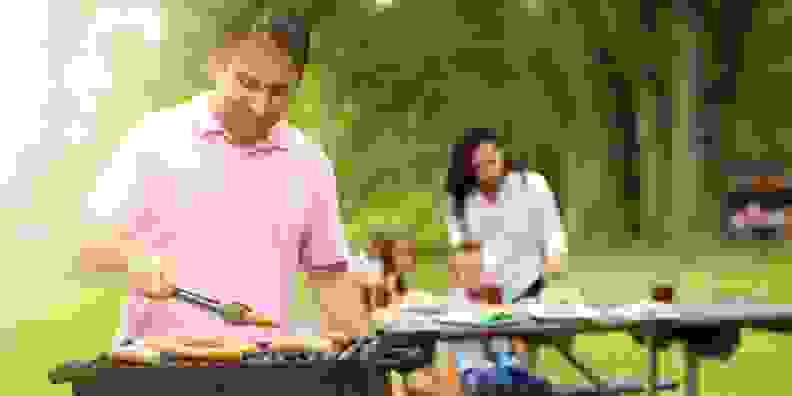 How long should I let the meat rest?
The rule of thumb that chefs recommend is 1 minute for every 100 grams (roughly 3.5 oz) of meat. Depending on the size of the cut, smaller pieces, such as steaks or chops, should rest for about 5 minutes. For larger pieces of meat, such as a whole rack of lamb or pork shoulder, roughly 15 minutes of resting time should be allowed in order to achieve the best results.
Still have doubts?
Solving the puzzle of perfectly grilled meat can be a challenge, but we're here to help. Our team put together a checklist of summer grilling dos and dont's for both new grillers and pros to review before grilling.
The product experts at Reviewed have all your shopping needs covered. Follow Reviewed on Facebook, Twitter, and Instagram for the latest deals, product reviews, and more.