When subjected to our soil tests, the SHE53T55UC impressed us with its cleaning power, doing a fairly good job getting stains off plates and rinsing those stains away, rather than spraying them around. By now, you're probably wondering why it didn't score among our top dishwashers. Well, it took three big hits: First, it doesn't have a designated Quick cycle, which is important if you frequently entertain. Second, while its Heavy Duty cycle only took 98 minutes to run, it was better suited for everyday dishes than real messes. Finally, its racks are just barely adjustable, and won't fit a wide variety of oddly shaped items. But if your dishwashing needs tend towards the ordinary and you're looking for something efficient and attractive, the SHE53T55UC is a fine choice.
After we hooked this machine up and did science to it, the Normal cycle gave us results very similar to those we got from the SHE8PT55UC, Bosch's new flagship. A machine that does as well as the $1500 one for less than half the cost? Who wouldn't be excited? But then we tested other cycles, and our excitement wore off.
The Heavy cycle wasn't as powerful as we've seen in other machines, but it was incredibly quick.
The Normal cycle delivered a respectable cleaning performance. While no stain score was perfect, this cycle actually managed to remove a good amount of always-tough-to-remove spinach, getting loads of ten place settings about 91 percent clean on average. One of the problems many of the dishwashers we've tested have is that spinach would get washed off some dishes and onto others—a phenomenon we in the dishwashing biz called redeposit. The SHE53T55UC did not have this problem.
The Heavy cycle on the SHE53T55UC performed less like a dedicated pots and pans cycle and more like a faster, more powerful Normal cycle. It gave us better scores on the same stains that we test on the Normal cycle, such as milk, oatmeal and meat. It even removed about 99.8% of the spinach without spraying it to other dishes. Unfortunately, both times we ran the Heavy cycle, the SHE53T55UC's Heavy cycle faltered with the three stains unique to this test: burnt cheese, burnt sugar, and baked-on lasagna. Most of the sugar washed away, but a large percentage of the burnt cheese was still stuck to the bowl we put it in. The lasagna results weren't so great, either; the sauce and cheese were washed off, but many of the baked-on pasta pieces were still left behind.
A clever, new design for a front-facing control panel. Expect copycats in the near future.
The front of the SHE53T55UC is an interesting new design from Bosch. While recessed handles aren't uncommon, this machine's control panel is blended into the same alcove as the handle, with the displays and buttons angled upward for easy access. This results in a front-control design that's completely flush with cabinetry. Since all the buttons are safely tucked away in the handle recess, it's a lot less likely that you'll accidentally press one by leaning against the door.
It's simple enough to operate even without having looked in the user's manual.
The controls themselves are responsive and simple. The buttons have an intuitive left-to-right arrangement: you start with the Power button, followed by cycle selection, then wash option selection, and finally, a Start button to get things rolling. It's simple enough to operate even without having looked in the user's manual, which is good, because that's usually the first thing people misplace.
The SHE53T55UC has a spacious, stainless steel interior, but there is virtually zero adjustability. You'll be able to fit the more standard dinner plates, serving bowls, saucers, mugs, and so on, but you're out of luck if you want to fit a crock pot in there. The only things you can adjust are two of the rows of tines on the top rack, which can be collapsed. All the other tines are completely fixed. On the bright side, the stainless steel tub helps with noise reduction. The SHE53T55UC was really quiet when it was working, like a private eye paid to hunt down dirty dishes and bring them to justice.
Very, very conservative with water and power.
The SHE53T55UC's greatest strength is how few resources it consumes to do its job. Its Normal cycle only took 2.4 gallons of hot water and 0.65 kWh of electricity, making it cost an average of ten cents each run. That's very good for a cycle you are expected to use every day. The Heavy cycle only uses 3.91 gallons of water, which is the lowest we've seen so far for a Heavy Duty cycle. Taking 0.97 kWh of electricity to run, the total cost for a Heavy run is about 15 cents, which is also very low. In total, we estimate the yearly cost for running the SHE53T55UC to be $26.51.
Lacking a Quick cycle and other bells and whistles, this dishwasher doesn't give you too many options.
The SHE53T55UC has a very bare-bones package of cycles and wash options. For cycles, you have Normal, Heavy, Auto, and Rinse. This covers the common loads that most people would have on a regular basis, but there is a noticeable lack of a Quick cycle. If you frequently need clean plates in a hurry, that could be a dealbreaker. Interestingly, we found during our testing that the Heavy cycle was consistently faster than the Normal, clocking in at only 98 minutes. It's a cool fact for appliance trivia night, but it really won't help you if you're hosting a party and suddenly find yourself out of clean glasses.
Going along with the sparse selection of cycles are some fairly standard wash customization options. A Delay function lets you postpone a wash for anywhere from one to 24 hours, and a Sanitize option raises the final rinse temperature up high enough to kill most bacteria. A Delicate option will cut some washes and rinses out of a cycle to make it finish faster, and is essentially a replacement for a dedicated Light cycle. Finally, there's a feature called Extra Shine, which is really just a fancy name for an extended drying option that's set up to prevent water spotting.
The lack of flexibility applies to capacity, as well.
The SHE53T55UC's interior fits 11 standard place settings and one serving setting. A serving setting includes a dinner plate, a small plate, a small bowl, a mug, a glass, a saucer, two spoons, a knife, and a fork. A serving setting includes three serving dishes of different sizes, the largest being a large casserole, and four serving utensils. The SHE53T55UC's lack of flexibility applies to its racks, as well. There are no moveable parts on the bottom rack, and only two rows of tines on the top rack can be collapsed.
Speed and efficiency are this dishwasher's best qualities.
It handled redeposit extremely well.
We had high hopes for the SHE53T55UC, as the Normal cycle's time, water and energy usage, and performance scores were almost identical to those of its expensive cousin, the SHE8PT55UC.
The similarities ended with the Heavy Duty cycle. First, the good news: The SHE53T55UC's Heavy used less than four gallons of water and lasted about 100 minutes, which actually made it faster than the Normal cycle. On everyday stains, it scored even better than the Normal cycle. Unfortunately, it completely balked at the burnt cheese and baked-on lasagna stains, which are two tests designed specifically to test Heavy Duty cycles. In that way, it felt more like an enhanced Normal cycle than a dedicated wash for pots, pans, and tough stains.
Across the board, we were pleased by a filter that washed away dirt rather than spraying it back onto dishes, a phenomenon known as redeposit. We also appreciated an estimated annual operating cost of only $26.51, which is lower than average.
Not very flexible, but very good at what it does.
The SHE53T55UC is a simple machine on a mission: to wash everyday loads as quickly as possible, using as few resources as possible. Pair that mission with a $799 MSRP and it comes at the cost of flexibility, as reflected in fixed racks and limited options.
If you like the SHE53T55UC's looks, and generally wash an average load of dishes, this Bosch may still be a good fit despite its drawbacks. Otherwise, keep shopping. Whether you want to spend a little more or a little less, you'll easily be able to find a more flexible washer.
Meet the tester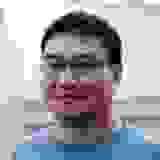 Johnny Yu
Staff Writer
@ReviewedHome
Johnny Yu writes news, features, and reviews for Reviewed.com. He graduated from U-Mass Boston with a Bachelor's in Social Psychology and spends much of his free time expanding his gaming horizons. Sometimes, he does his laundry at work.
Checking our work.
We use standardized and scientific testing methods to scrutinize every product and provide you with objectively accurate results. If you've found different results in your own research, email us and we'll compare notes. If it looks substantial, we'll gladly re-test a product to try and reproduce these results. After all, peer reviews are a critical part of any scientific process.
Shoot us an email