However, it's one of the more inefficient machines we've tested when it comes to water and energy use. It also has an undeniably "cheap" feel to it—whether it's the flimsy exterior controls, boring design, or plastic interior. But if you're not concerned about any of that and just want an effective dishwasher that's cheap to buy, the MDB4709PAB is certainly one to consider.
We weren't blown away by the design, but what can you expect from a $500 machine?
The MDB4709PAB isn't going to win any design awards with its reflective black exterior, front controls, and big push buttons. If you dig a retro dishwasher, then full speed ahead, young Padawan. We're not exactly moved by the design, but it's certainly not atrocious, and a stainless version costs $100 more. In fact, design only really gets on our nerves when it infringes on a product's functionality, and that's not the case here—although the control panel's responsiveness leaves something to be desired.
Design only gets on our nerves when it infringes on a product's functionality, and that's not the case here.
Aside from the interface, the MDB4709PAB is mostly an easy-to-operate machine. There is little to no adjustability in the dish racks, which may hamper efforts to fit large or oddly shaped dishware, but that didn't stop us from being able to fit a comfortable 10 place settings—putting the MDB4709PAB's capacity on par with almost every other machine in the market.
Everything you need, nothing more
The MDB4709PAB features four main wash cycles: Quick Wash, Light, Normal, and Heavy. There is also a Rinse Only cycle, which is intended for rinsing dishes in preparation for a later wash.
We found each of these cycles to be more than adequate in serving home dishwashing needs. In fact, the MDB4709PAB heated water to such high temperatures that even heavy food soils on the Light wash couldn't stand a chance.
Features-wise, this machine is somewhat limited, but there's not a whole lot to complain about. As far as wash options go, there's a Hi Temp Wash, Heated Dry, and Steam Sanitize (which reached an adequate 157.5 degrees Fahrenheit in our tests)—plus a Control Lock and a Delay option of two, four, or eight hours. All these options can be added onto individual cycles.
By far the most impressive feature of the MDB4709PAB is its wash performance.
Cleaning power is the MDB4709PAB's strongest trait—a good thing, considering the main function of a dishwasher should be to, well, wash dishes. However, the reason why the MDB4709PAB excelled so much in this area is simple: It uses a boat load of water and energy. This Maytag actually proved to be one of the most wasteful dishwashers we've tested. With the Sanitize option on, the Normal wash drained a whopping 13.72 gallons of hot water. That's almost enough to fill a beer keg. To put it in perspective, the most efficient dishwashers use about three to six gallons per wash, and often get similar performance to this Maytag.
We calculated that this dishwasher will cost you $43.57 per year to operate. More efficient machines cost nearly half that, which would save you about $100 in water and energy costs over a five year period. Consider spending that money upfront and getting a slightly more efficient dishwasher.
This Maytag actually proved one of the most wasteful dishwashers we've ever tested.
As inefficient—and slow—as the MDB4709PAB is, it cleans dishes very well. Many cycles were close to perfect in removing stains. While the Quick Wash was, obviously, less impressive than the others, the overall power of the MDB4709PAB was impressive to say the least. High temperatures helped to remove difficult protein-based stains such as egg, burnt cheese, dried meat, and burnt milk. Based on performance alone, we have to give this dishwasher our recommendation, even if every other factor left us hesitant.
It's cheap and gets the job done, but our recommendation is conditional.
This is a tricky one. We often say that our recommendation comes down to exactly what you're looking for in a dishwasher—efficiency, cost, design, performance—but the Maytag MDB4709PAB's shortcomings are as great as its strengths, so it's difficult to say. Yes, this machine is extremely good at removing stains from your dishes. But, man, is it inefficient—one of the most wasteful machines we've ever come across. Also, it looks and feels cheap.
So if all you care about is getting some of the best cleaning power out there in a $500 dishwasher, then pull the trigger. If you care even remotely about design, environmental impact, wash options, or your utility bill, you may want to look elsewhere.
As mentioned in our review, the Maytag MDB4709PAB is a product of contradiction: It performs like a champ, but it's extremely wasteful and looks like a cheap knockoff. But don't only take our word for. If you're still confused about whether this machine is right for you, take a look at some of the hard data. That's really what we're here for.
If it were't for the boring design and poor efficiency, the MDB4709PAB's performance scores would place it among the best in its class.
The Normal wash was far and away the most impressive of the three main cycles we tested. Most of what remained on the plates after the wash were tiny, negligible specks of food. And it did particularly well on our dried spinach test, which is often one of the most difficult stain to remove. Furthermore—perhaps due to the sheer volume of water it used—it left little to no food remnants on other plates. Each test, other than the near impossible lipstick stain, scored at least 99 percent in one of the passes. That's impressive.
The Heavy wash was also solid, with near perfect scores in our tough baked lasagna test. It was less adept at our burnt cheese test, but every other stain was similarly close to perfect. The Quick Wash struggled somewhat, as was expected, but it was still a little better than most other quick washes, especially within the MDB4709PAB's price range.
It's true: The MDB4709PAB's is one of the most inefficient machines we've ever tested.
Whoa, whoa, whoa. This thing consumed how much water? How much energy? Our reaction when we first reviewed our test data was one of incredulity; surely we must be mistaken. But no, the data were right. It actually began to make sense when we saw how powerful the wash cycles were.
Each of the three main cycles consumed at least 7 gallons of hot water, making for a water cost of about 7 or 8 cents per wash. Energy was equally intensive, sucking up 1.17 kWh per Normal wash and 1.18 kWh per Heavy. However, the Quick Wash was less draining with a mere 0.29 kWh. This makes for a pretty wide spectrum of electricity costs—3 cents per Quick Wash, and 12 cents per Normal or Heavy wash.
Based on the assumption that the Normal wash will be used 50 percent of the time—and the other main cycles 25 percent each—the Maytag MDB4709PAB will cost you $43.57 per year to operate, making it one of the most inefficient dishwashers we've ever tested.
Nothing surprising here: a capacity score of 10
The MDB4709PAB's dish capacity was standard—one of its few middle-of-the-road features. We were able to fit 10 place settings, including one serving settings. Here's how we test capacity: We begin by loading a dishwasher with one place setting at a time (a single place setting includes a dinner plate, bread plate, fruit bowl, glass, saucer, mug, dinner fork, knife, and two spoons). Then, after we've fit six place settings, we add one serving setting, which consist of a platter, serving bowl, fruit bowl, and four serving utensils. The MDB4709PAB's score of 10 is perfectly normal, and an acceptable score.
Meet the tester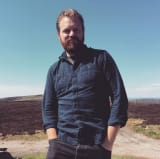 Tyler Wells Lynch
Contributor
@tylerwellslynch
Tyler Wells Lynch is a freelance writer and journalist whose work has appeared in Vice, Wirecutter, Gizmodo, The Rumpus, Yes!, and the Huffington Post, among others. He lives in Maine.
Checking our work.
We use standardized and scientific testing methods to scrutinize every product and provide you with objectively accurate results. If you've found different results in your own research, email us and we'll compare notes. If it looks substantial, we'll gladly re-test a product to try and reproduce these results. After all, peer reviews are a critical part of any scientific process.
Shoot us an email