Introduction
Though Smeg's factory is only about an hour's drive from where Lamborghinis are built, the dishwasher's performance wasn't nearly as impressive as an hour spent on the track with an Aventador. But despite inconsistent—albeit acceptable—wash ability, the Smeg's strong design, high efficiency, and large number of cycle options raise it into the realm of justifiable expenses.
Design & Usability
Noisy, clunky, and unnecessarily convoluted: not exactly what you'd expect from a European design.
The stainless steel front of the is industrial, and not in an unattractive way. The interior is stainless, too, but wasn't very effective at suppressing noise—like the strange fanning sounds we heard during the dry cycle. The lower rack features two rows of collapsible tines, both of which felt a bit flimsy and didn't seem to make the most of the space available. The upper rack feels sturdier, at least, but the tines don't a great job keeping glasses in place.
The lack of button labels makes cycle selection a bit more complicated than it needs to be.
The small number of buttons and basic interface design makes the seem simple and easy to use, and it is... for the most part. The lack of button labels makes cycle selection a bit more complicated than it needs to be, though. Users must consult a diagram on the inside of the door to figure out what each glowing green button signifies. Also, there are only five symbols, meaning you must hit the Supplementary Program button to engage one of the other cycles, which then means further diagram consultation.
Features
Extra features are built into the cycle list, for the most part.
There are a whopping 10 cycles in all. It may sound like overkill, but it's due to the fact that the options usually found in other dishwashers are included in the as standalone wash cycles. They include the following: Dish Warming, Crystal, Auto Super Wash, Normal, Extreme Wash, Rinse, Short, Auto Delicate, Economy, and Heavy wash.
The only customization option is a rack prioritization feature.
The only customization option is a rack prioritization feature through which users can choose if they only want to clean the top or bottom. As for add-on features, the only additional option is a delay start, which can postpone the start of a cycle by up to nine hours.
Performance
Fairly quick cycles deliver average—and occasionally inconsistent—performance.
We weren't blown away by this Italian-made dishwasher, but we weren't enormously disappointed either. The has a pretty awful quick cycle (called "Short") that is mostly useless, aside from the fact that it doesn't use much water or energy. The Normal and Extreme Washes, on the other hand, are much better, but are not without their shortcomings. Because these latter two washes are almost the same in terms of speed and efficiency, we'd recommend using the Extreme Wash fairly often. It was more consistent than anything else, and only slightly less efficient than the Normal cycle.
Conclusion
Designers may disagree, but for us, style can't bridge the gap between good-enough performance and a high-end price tag.
For around $1,000 the is not exactly a steal. It has so-so wash performance, a few counter-intuitive design elements, and an odd-sounding brand name that's almost unknown in the US and obfuscates its Italian heritage.
For this kind of money, we want a _great_ machine... and this one just isn't.
Let us be clear, though: it's a good machine, efficient, attractively designed, and in possession of a strong heavy cycle. But for this kind of money, we want a great machine... and this one just isn't. If you want a dishwasher that's beautiful, and you happen to think this one is a masterpiece, by all means, buy it. We just want to get our dishes clean.
Science Introduction
No amount of doodads or flashy features can save a dishwasher from the force of numbers. Specifically, we mean the numerical results of our tests. Take a look here and see what we mean.
Performance
Results are inconsistent, mediocre at best... this Smeg just isn't worth the money.
None of the cycles took more than two hours to complete, which at least is a helpful start. The Short wash, unsurprisingly, was pretty quick, clocking in at 38 minutes. It also shouldn't surprise you that it performed rather dismally. The Normal and Extreme Washes took 110 and 109 minutes, respectively. The Quick Wash lived up to the first half of its name, but it was downright bad at cleaning dishes, particularly with protein-based stains.
The Normal cycle proved much better despite some inconsistencies between the two runs. While it still seemed to scatter tiny food specks through the wash (mainly spinach particles), the dishes were mostly clean. Whether mostly clean is good enough for you, well... that's your call. The Extreme Wash was more consistent and did surprisingly well on our burnt cheese test, which usually proves very difficult. It also did much better on protein-based stains, likely due to the high heat of the water during this cycle. This is really the go-to cycle on this machine.
Efficiency
Excellent efficiency ratings on the tested cycles may have had something to do with the sub-par performance.
Keep in mind that we only tested a portion of the cycles available; you can bet with 10 to choose from, the efficiency ratings will be quite varied. While the Short cycle used a mere 0.32 kWh, the Normal and Extreme Washes were considerably more demanding, using 0.80 and 1.11 kWh, respectively. This makes for a wide ranging electricity costs per cycle (3 to 11 cents on average), but the water consumption was much narrower.
The short wash used up a mere 2.74 gallons of hot water. The Normal and Extreme Washes drained 4.10 and 4.69 gallons, respectively. Each of these figures is well below industry norms—likely a reason behind the questionable washing performance—and makes for a water cost of 3 to 5 cents per cycle. Assuming that the Normal cycle will be used roughly 50 percent of the time, we found that the will cost about $27.59 a year to operate. That is well below average, placing the among the most efficient dishwashers we've tested. Savings are great, but less so with mediocre overall performance.
Capacity
Sometimes acceptably average just feels underwhelming.
We were able to fit 10 place settings, including a serving setting. This is about as standard as it gets for dishwashers.
Meet the tester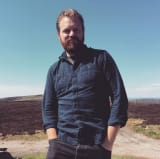 Tyler Wells Lynch
Contributor
@tylerwellslynch
Tyler Wells Lynch is a freelance writer and journalist whose work has appeared in Vice, Wirecutter, Gizmodo, The Rumpus, Yes!, and the Huffington Post, among others. He lives in Maine.
Checking our work.
Our team is here for one purpose: to help you buy the best stuff and love what you own. Our writers, editors, and lab technicians obsess over the products we cover to make sure you're confident and satisfied. Have a different opinion about something we recommend? Email us and we'll compare notes.
Shoot us an email