Dishwashers
3 Gynecologists Fined for Disinfecting Equipment in Dishwasher
Cleaning medical instruments in dishwashers is common medical practice, but the Virginia Board of Medicine just took issue with it.

Credit:
Last week, three gynecologists from LewisGale Physicians in Salem, Va. were fined $1,000 each by the Virginia Board of Medicine for using a consumer dishwasher to clean medical instruments.
LewisGale released a statement defending the three gynecologists, claiming that the "physicians felt they were in compliance since they were using a generally accepted practice recommended by their medical residency program and by other medical school experts for disinfecting medical instruments." It's worth noting that the dishwasher was used only after the instruments were scrubbed and sprayed with medical-grade disinfectant.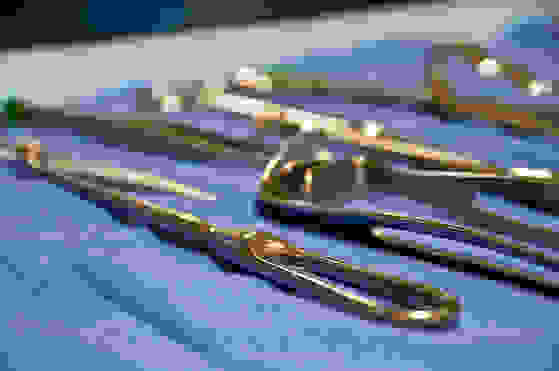 It's not uncommon for medical professionals to sanitize their equipment in dishwashers. In fact, most dishwashers are able to reach a high enough temperature to completely sanitize instruments. Not surprisingly, though, some folks find this practice… discomforting, including the Virginia Board of Medicine.
A study by the Institute of Environmental Medicine and Hospital Epidemiology found that temperatures of 160 degrees Fahrenheit are adequate for disinfecting medical equipment, and most dishwashers are capable of reaching this temperature. We aren't experts, but we've tested a number of models that are capable of hitting that critical threshold. Of course, if you're cleaning medical equipment, we'd hope that your process involves several stages of disinfection.
Source: WSET
Photos: Flickr user Quinn Dombrowski, Creative Commons (top); Flick user timefornurses, Creative Commons (bottom)