Dishwashers
Dishwashers for Small Apartments
Need a small, portable, dishwasher? We're here to help.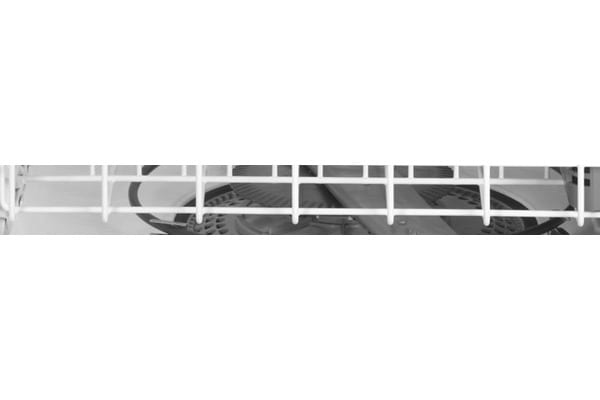 Credit:
Everyone has a different idea of what constitutes a "small apartment," but if you need a dishwasher that's small, portable, and still cleans your forks and plates, we're here to help.
In most cases, compact dishwashers are also portable, but some portable machines are by no means compact. Before you begin your research, decide what kind of dishwasher would work best for your cramped digs. Do you want a machine that's always plugged in but limited in space, or something that's full-sized but stored in the closet?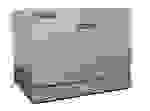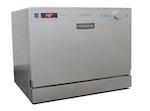 Winner of our 2012 Best of Year Award for Best Compact/Portable Dishwasher, the Edgestar DWP61ES boasts impressive performance and a substantial range of features—for a compact machine, that is. Oh, and did we mention it costs less than $400?
It's certainly convenient to have such a tiny unit that works anywhere near a faucet, but you have to expect somewhat inferior wash performance—not to mention capacity. That being said, the DWP61ES performed respectably well in our tests. It also has some unexpected, additional features, including a Light cycle, a Speed cycle, a Glass cycle, and a delay option. Not surprisingly, though, the capacity is tiny, as we were only able to fit 4 place settings.


The Maytag MDC4809PAB is a full-sized dishwasher with standard capacity, but it is portable—in that it is wheeled and can be installed anywhere there's a faucet. It even features its own countertop! So it isn't ideal for truly cramped apartments, but it'll find a place in homes with small or old kitchens and roomy closets. As a bonus, the MDC4809PAB is also highly efficient and durable, even if the performance is mediocre.
Keep in mind, though, that portability does not translate to affordability: This machine costs a hefty $750.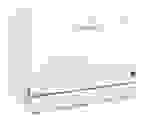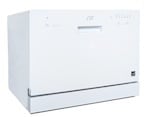 The cheapest machine on our list, the Sunpentown SD-2201W boasts impressive performance. It's portable and compact, meaning you can hook it up to any faucet, though you won't be able to fit many dishes—we could only fit four place settings.
Perhaps most appealing about this machine is its price: a measly $223. This is a steal, as the Edgestar DWP61ES costs roughly $150 more and is only slightly better. It's also about $140 cheaper than the Koldfront PDW60EB, which showed weaker performance in our tests. For folks with a small kitchen and a tight budget, this is probably your best bet.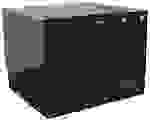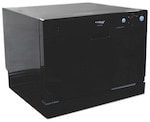 When it comes down to it, the Koldfront PDW60EB is very similar to the Sunpentown SD-2201W. Both are compact and portable, both are able to fit only four place settings, and both feature the exact same number and variety of wash cycles. However, we found the Koldfront to be slightly inferior when it comes to wash performance. What's more, it unjustifiably costs $140 more than the Sunpentown.
If you're able to afford the Koldfront then you're probably able to afford the Edgestar DWP61ES (above), in which case we would recommend that you buy it instead. Or, you could spend considerably less and buy the more or less identical Sunpentown SD-2201W. it should be noted, though, that none the dishwashers here are waste of money—as long as you're looking for something portable, compact, or both.