Dishwashers
California Town Enacts, Then Rescinds, Disposable Plate Law
A no-dishwashing rule just didn't wash for this town.
Credit: Flickr user "rudyjuanito"
The forecast for drought-stricken California has been relentlessly downbeat. Even recent predictions of an above-average rainy season this winter—thanks, El Niño!—have been shadowed by fears of disastrous flooding—borne out last week when hundreds of vehicles on I-5 were stranded by mud and rocks north of L.A.
But water shortages remain a reality in most of the state. In many cities, restaurants fill water glasses only by request, and watering lawns or washing cars is forbidden.
On September 30, one California community went a step further: In declaring a Stage 3 Water Emergency, the Fort Bragg City Council ordered restaurants to use disposable plates, cups, and flatware in order to minimize water usage related to dishwashing.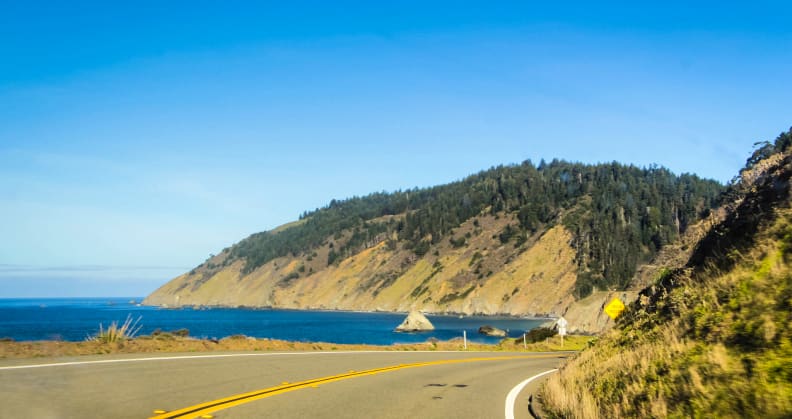 The small coastal community was no doubt unprepared for the tsunami of bad press it would endure. National media jumped on the story, and Fort Bragg's dishwashing regulations became a news item as far away as London.
The outcry from local dining establishments was immediate.
"Some of us just said 'no,'" explained Susan Larsen, owner of the 42-year-old eatery The Restaurant. "We're a very small, owner-operated, fine-dining restaurant."
In asking the City Council for an exception, Larsen noted that her two-year-old Ecolab dishwasher uses just 1.2 gallons per load, while the in-room spa tubs at a local hotel hold an average of 60-75 gallons of water. "And yet there is no restriction on the use of these tubs in the Emergency Declaration," she added. Larsen wrote:
"To comply with this requirement would be a largely symbolic act rather than an effective and legitimate water-saving technique. But the burden of complying is far greater than the value of the symbol and there are so many other ways for the entire community to help ease the situation."
As eateries stocked up on plastic and paper products, a local website urged the community to help restaurants by bringing their own dinnerware:
"With the conservation of water and the restrictions that have been placed on our restaurants we can help by bringing our own plates, silverware and glasses. How great would it be to take your leftovers home and reheat on your own dish."
The fallout soon filtered down to Yelp reviews. After dining on paper plates at Silver's at The Wharf, user Paula B. posted: "When you pay this much for a dinner, you do not expect this type of service."
"It was terrible press for us," said Larsen, who noted the City Council didn't give businesses a chance to respond, nor did it present a plan to deal with a sudden increase in waste or provide help for unemployed dishwashers.
An About-Face
Public Works Director Tom Varga acknowledged the city received "a huge response" from the hospitality industry. On October 13, the City Council met again and unanimously voted to modify the ordinance, eliminating the requirement that restaurants use disposable dinnerware. The new regulations now encourage the use of compostable plates, cups, and flatware.
But the crisis hasn't ended for Fort Bragg. While its water shortage is emblematic of what's going on throughout the state, the town gets all of its water from stream flows. Some 40 percent of it comes from a single source: the Noyo River.
On October 13, the City Council unanimously voted to eliminate the requirement that restaurants use disposable dinnerware.
After four years of drought, the river remains at historic lows. Compounding the problem are unusually high tides that brought seawater to the pumps that draw from the river, causing the diversion to be shut down.
Varga says the community plans to build a small reservoir early next year, which should be large enough to bridge the gap in drought years.
"We just need to have the winter rainy season begin," said Varga. "It's coming along any day now."
Related Video