Dishwashers
11 Great Last-Minute Foodie Stocking Stuffers
Grown-ups will love these gourmet goodies.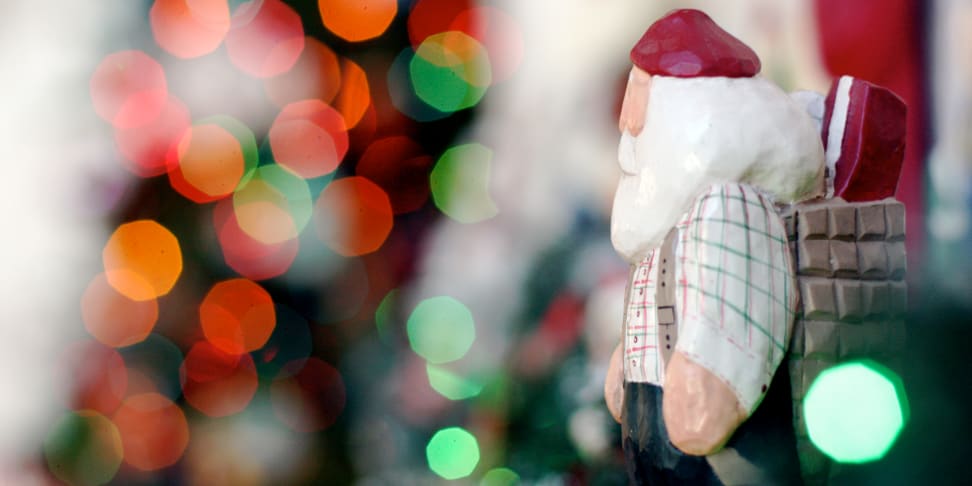 Credit: Flickr user "pagedooley"
They say good things come in small packages, and that's never more true than on Christmas morning. Seriously, is there anything better than waking up to a stocking filled with tiny, thoughtfully hand-selected gifts?
Christmas stockings are naturally geared toward kids, since it's easy to find children's toys, games, and candies that'll fit in that oversized sock. But that doesn't mean adults have to get left out of the fun.
Kitchen goodies in particular make great stuffers, so with that in mind, we've collected some of our favorite small gifts for those with more grown-up tastes.
---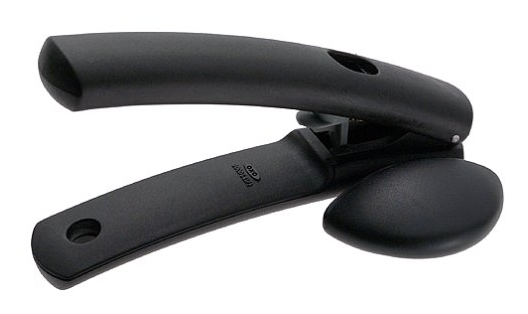 Yes, we're opening our list with a can opener. Sure, everybody's got one already, and it might not be the most thrilling thing to find in your stocking come Christmas morning, but the Good Grips opener from OXO is unquestionably the pinnacle of can-opening technology. If that won't excite the foodie in your life, we don't know what will.
See, instead of cutting around the inside edge of the lid, this can opener cuts along the outside edge. (Mind blown, right?)
That way, the lid just lifts right off, there's no sharp edge to snag your finger, and you can even re-use the top for fridge storage. Like all OXO products, it's designed to be easier on your hands, too.
---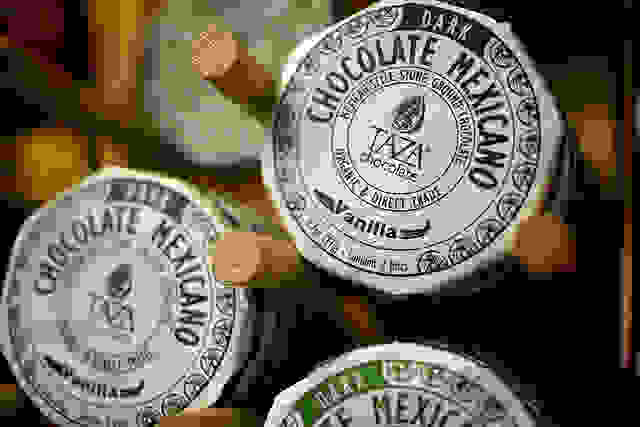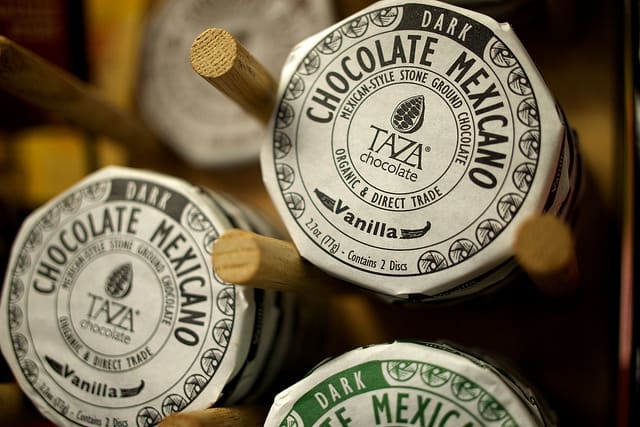 With plenty of long, cold days in our immediate future, Mexican chocolate is a perfectly timed stocking stuffer.
It's the original—a bolder, less sweet, but spicier version of what passes for chocolate these days. But while it's not the best chocolate to eat on its own, it makes for the most amazing hot cocoa.
You can get the mass-produced version from Ibarra and Abuela, but we're a bit pickier. We love Taza's U.S.-made, fair-trade Mexican-style chocolate. Not content to stick to regular chocolate, Taza has unique flavors like ginger and guajillo chili that add an unexpected kick to your morning cocoa. (Or evening cocoa—we're not judging.)
---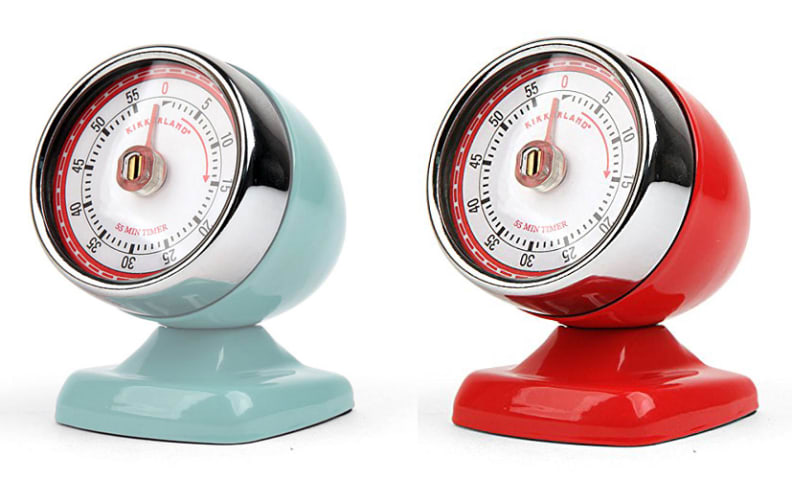 If you really like to cook—especially for large parties—you're probably used to juggling multiple kitchen timers. Between the range, the microwave, and your smartphone, it can feel like you spend more time silencing alarms than actually cooking.
This adorably retro "Cadillac of kitchen timers" (it really looks like it came out of a Caddy's instrument cluster) is a breath of fresh air. Small enough to fit anywhere in your kitchen, it can time up to 55 minutes of cooking in style.
---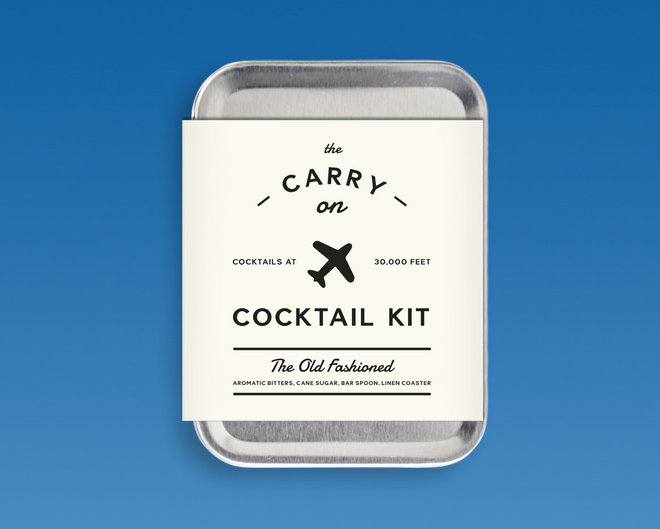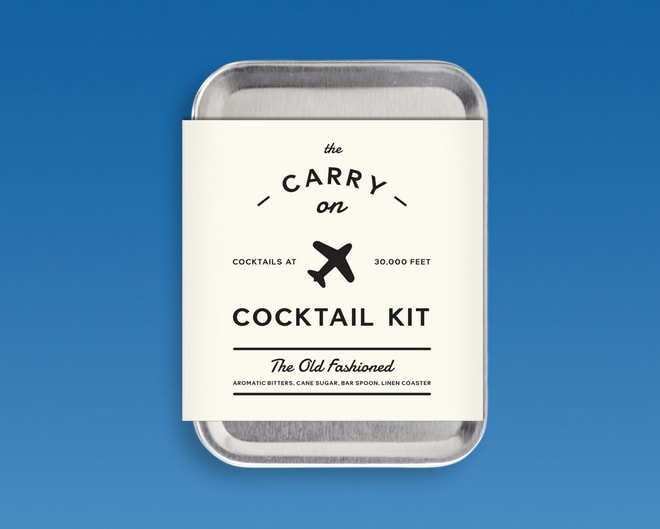 The Carry On Cocktail Kit does just what it says on the tin—literally. Packaged in a cute little tin package, the kit offers everything you need to turn your plastic-bottled airplane shot into an artisan cocktail.
One tin includes aromatic bitters and sugar good for two Old Fashioned cocktails. Instructions are also on-hand in case you forget the correct ratios, or had a few too many before getting on the plane. To top it all off, there's a tiny linen coaster to set your cocktail on. Flying can be classy again!
---
If there's one thing we've learned from our time in the kitchen, it's that you should never be without a silicone spatula. More flexible and durable than wooden spoons (and less likely to give you a splinter when you're sneaking licks of cake batter), they're a kitchen essential.
We particularly like the wooden-handled, silicone-topped spatulas from ThermoWorks—available in your choice of 15 colors, including some esoteric choices like British Racing Green!
---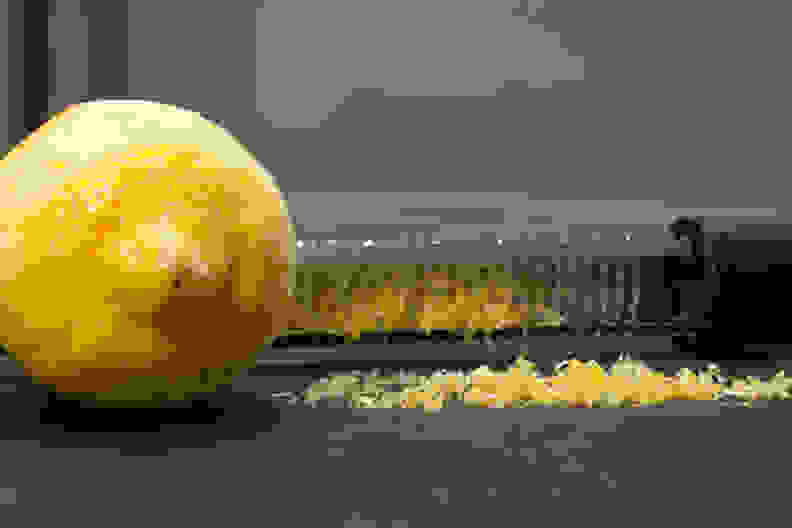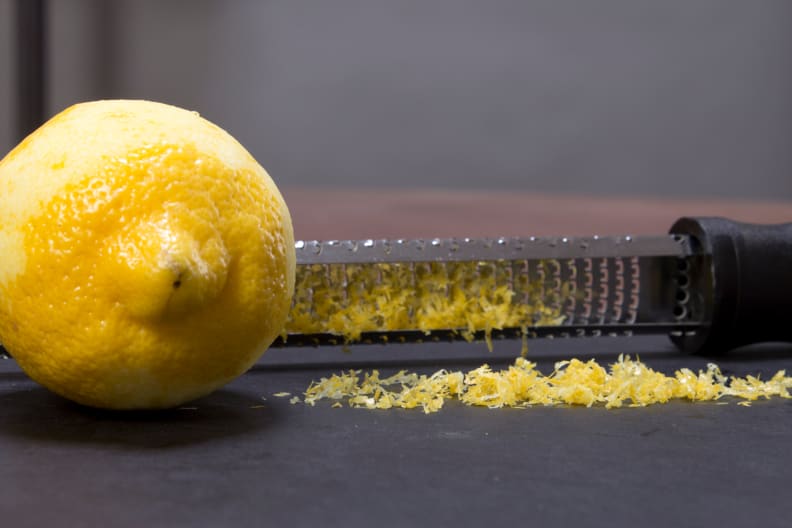 An essential weapon in any chef's arsenal, this multipurpose tool is good for everything from zesting citrus, to grating nutmeg, to shredding hard cheese and ginger. The tiny blades stay sharp for years (watch those fingertips!) and are even dishwasher safe.
What's not to like?
---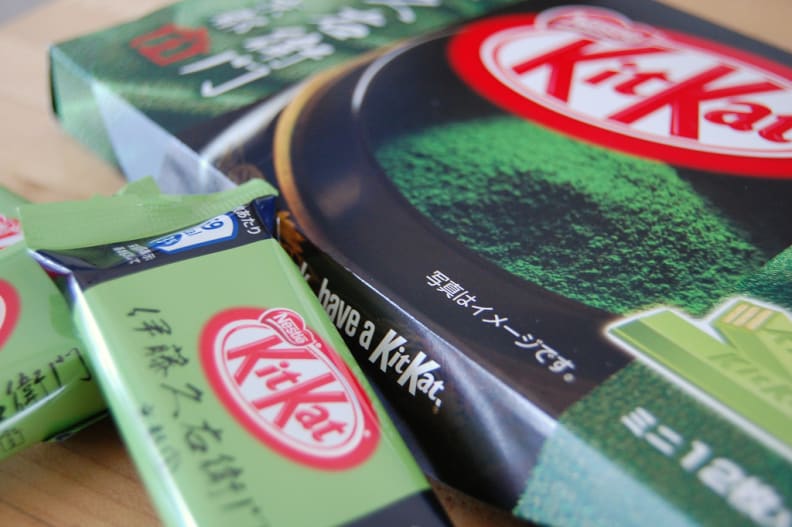 This one is a tradition in my own family. My mother loves to pick out some of the strangest, most interesting snacks for mine and my sister's stockings, and it's made for more than a few memorable Christmas mornings.
One of the best places to find a wide variety of excellent international goodies is Cost Plus World Market. If you don't have a location near you, their online store ships anywhere in the U.S. From wasabi peas to Pocky, from pickled okra to lobster paté, there's something to suit every taste. HMart and Asian Food Grocer provide an even bigger selection of strictly Asian treats, too.
---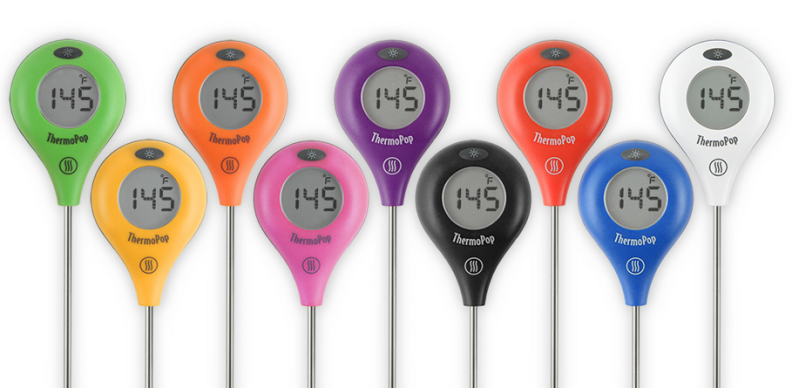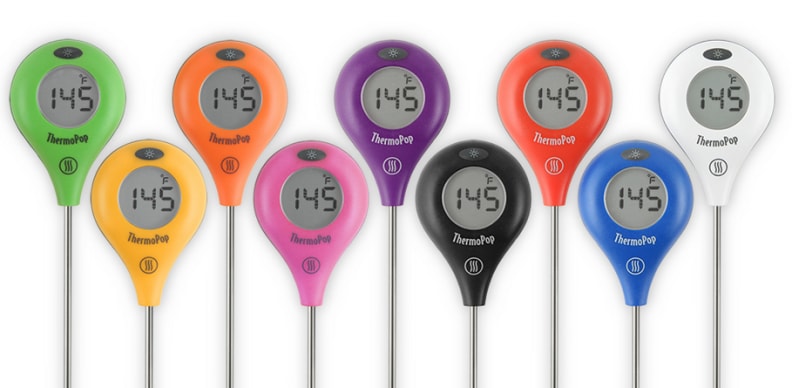 A good instant-read thermometer can be the difference between a perfectly cooked prime rib and a hunk of tasteless grey meat. This one, the Pro model from Lavatools, can deliver accurate readings in just three seconds and has an easy-to-read backlit 2-inch display. If you don't feel like ponying up $55, the step-down model costs just $25.
---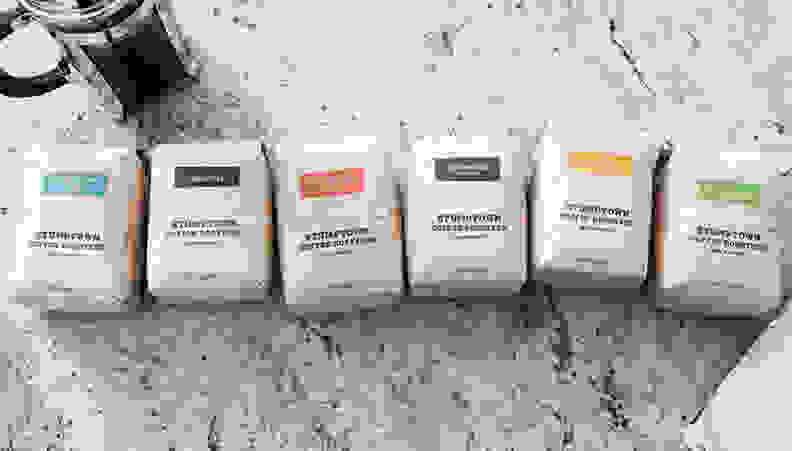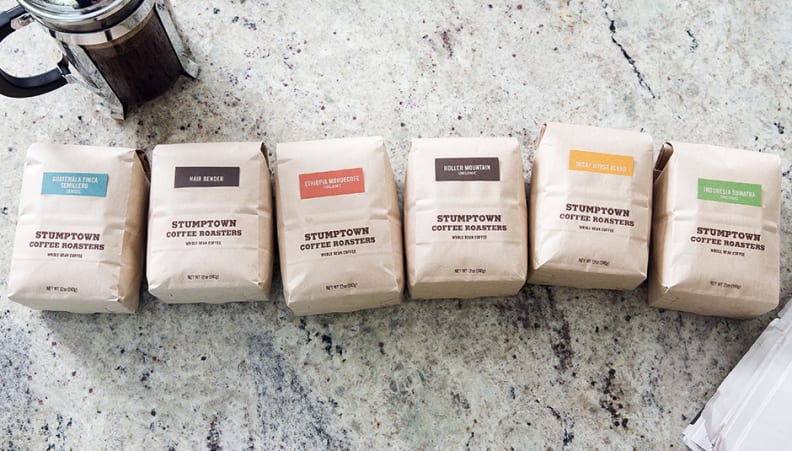 If your giftee is a foodie, there's a pretty good chance he or she will appreciate some seriously high-end artisan-roasted coffee. Most of the country's finest roasters have an online shop, which means you can easily get top-notch beans from legendary names like Blue Bottle, Intelligentsia, Stumptown, and Counter Culture.
If you want to make a more lasting impression, you can give a craft coffee subscription as a gift. Morning after morning throughout the year, it'll be the gift that keeps on giving.
Best part about giving coffee for Christmas? You'll probably get to taste it right away.
---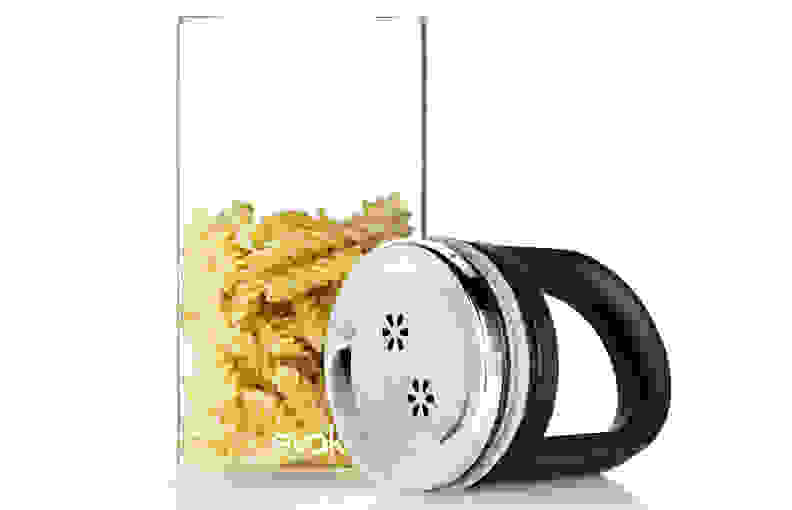 With all that coffee, your lucky giftee is going to need somewhere to store it. Don't let them put it in the freezer (seriously, it's not a good idea). Instead, get them these clever, airtight storage containers.
The rare Kickstarter-backed product that actually got made and turned out to be worth a damn, the EVAK containers use a twin valve system to evacuate air as you press down on the stuff stored inside, keeping your coffee fresher longer. They can just as easily be used for storing herbs, granola, nuts, and other sturdy foods.
---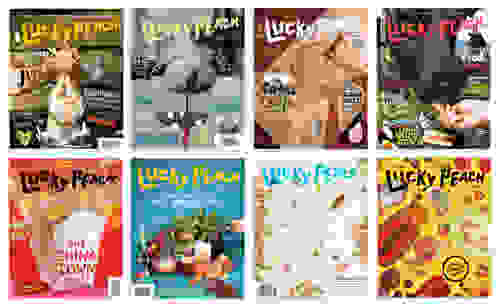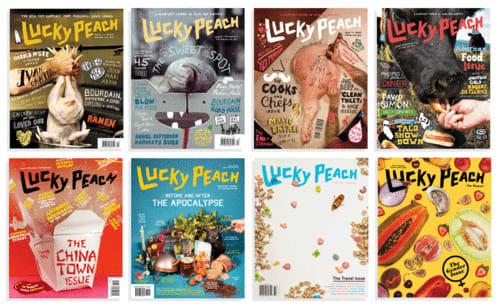 Bar-none the hippest food magazine in the world, Lucky Peach is a quarterly paean to good eats filled with mouthwatering photography, clever illustrations, incisive writing, fantastic recipes, and reports from restaurants and kitchens around the globe.
Created by celebrity chef David Chang (of Momofuku and Mind of a Chef), this is essential reading for any gourmet. Each issue focuses on a single theme, which means buying individual back issues is a great idea if they line up with your giftee's personal food obsessions.
Related Video