Dishwashers
Your Dish Rack is Lame. These 5 Are Not.
Bet you didn't think much was going on in the world of dish rack design.

Credit:
When you think of innovative kitchen design, you probably don't think of the dish rack. The concept is so ancient as to be forgettable: It's just a rack with angled spindles to help facilitate drying. Nothing exciting here.
But there are some problems with dish rack designs. Many don't properly drain water away from the rack and into the sink, while others don't adequately support large bulky dishes. Still more are just plain ugly little contraptions.
So let's take a look at some interesting, novel takes on the age-old dish rack design.
---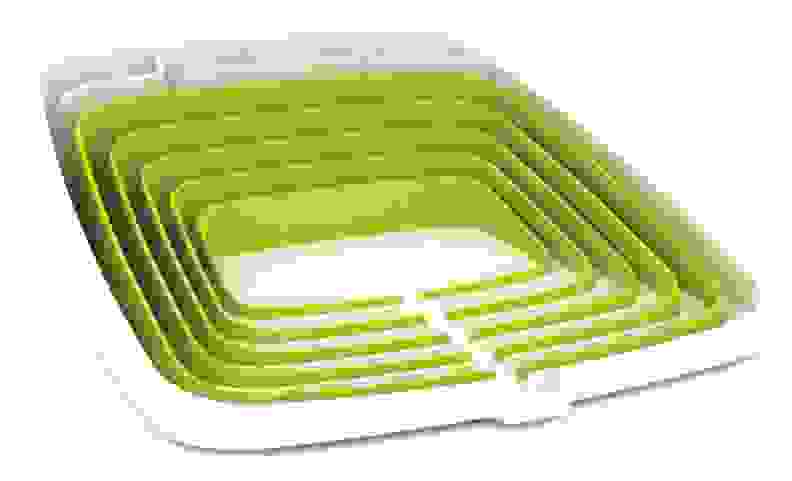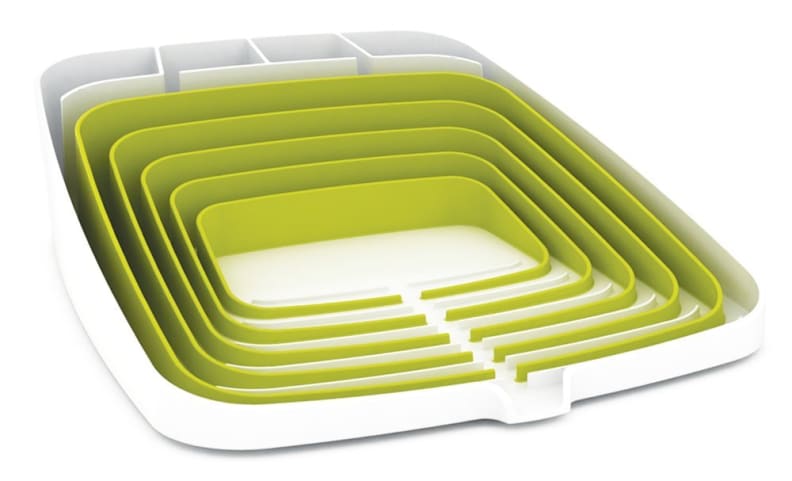 This rack looks like some sort of model amphitheater. The sloping base quickly channels water to the spout, which drains back into your kitchen sink. The flexible ribs help keep dishes in place while also preventing chips and cracks to delicate pieces. It would look nice is a distinctly modern kitchen.
---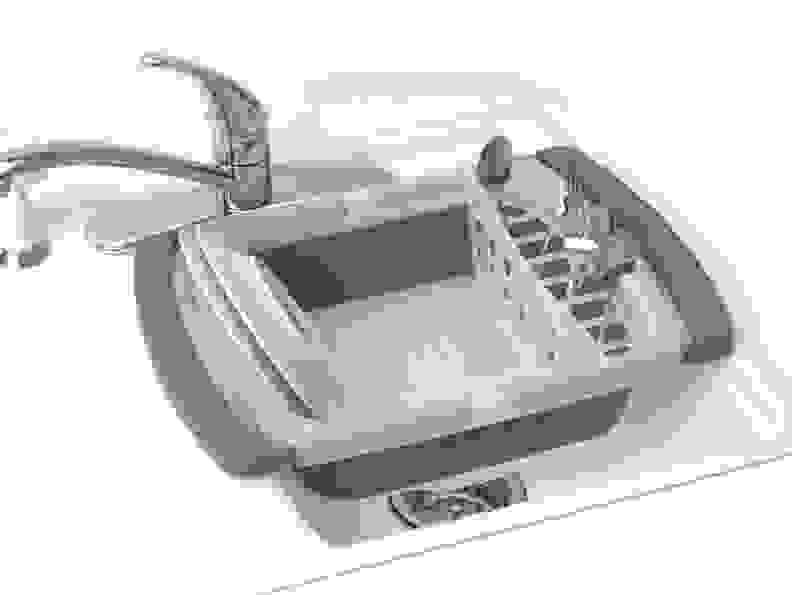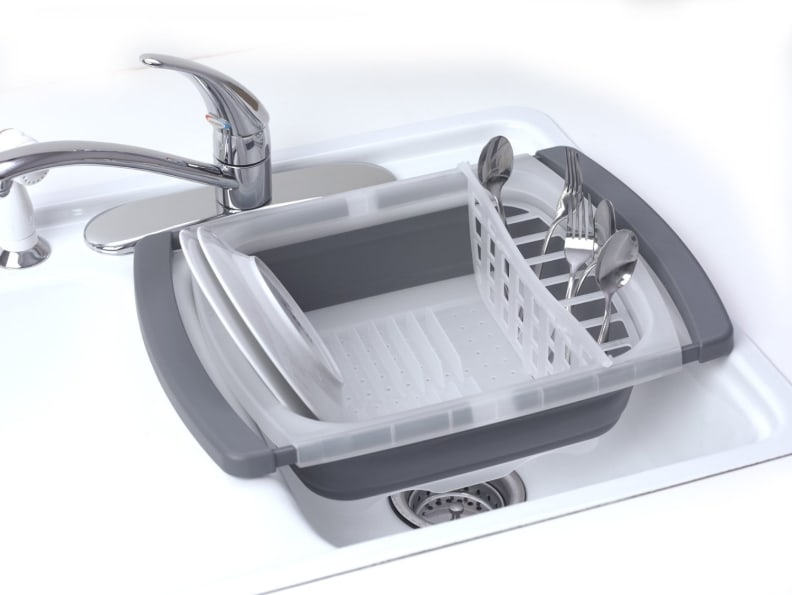 Probably the coolest aspect of this dish rack is that it collapses into something the size of a cutting board. It's also meant to be suspended directly over the sink, which all but eliminates the accumulation of water on countertops—which can create mold stains over time.
---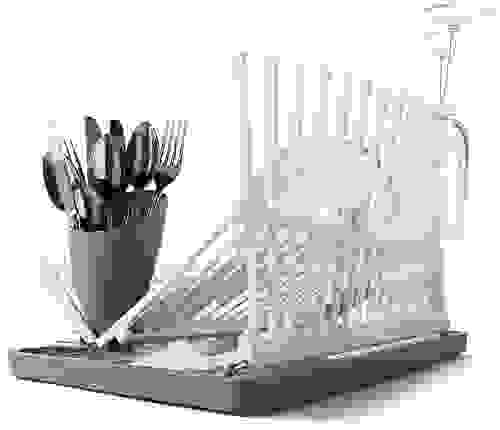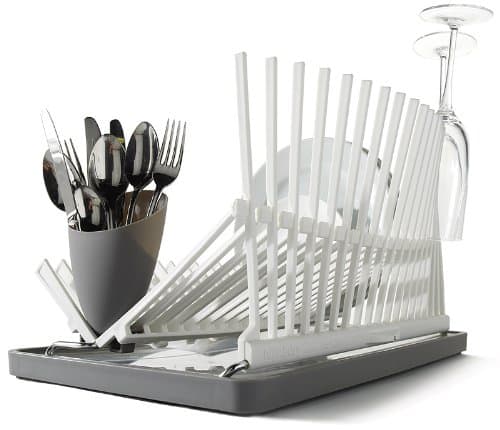 This beaut is all about form over function, although it certainly does its job. The vertical tines fold down to a flat form for storage, but are also ideal for racking delicate wine glasses. The rack's overall presentation is reminiscent of a clothes drying rack, but would look nice in pretty much any kitchen.
---
---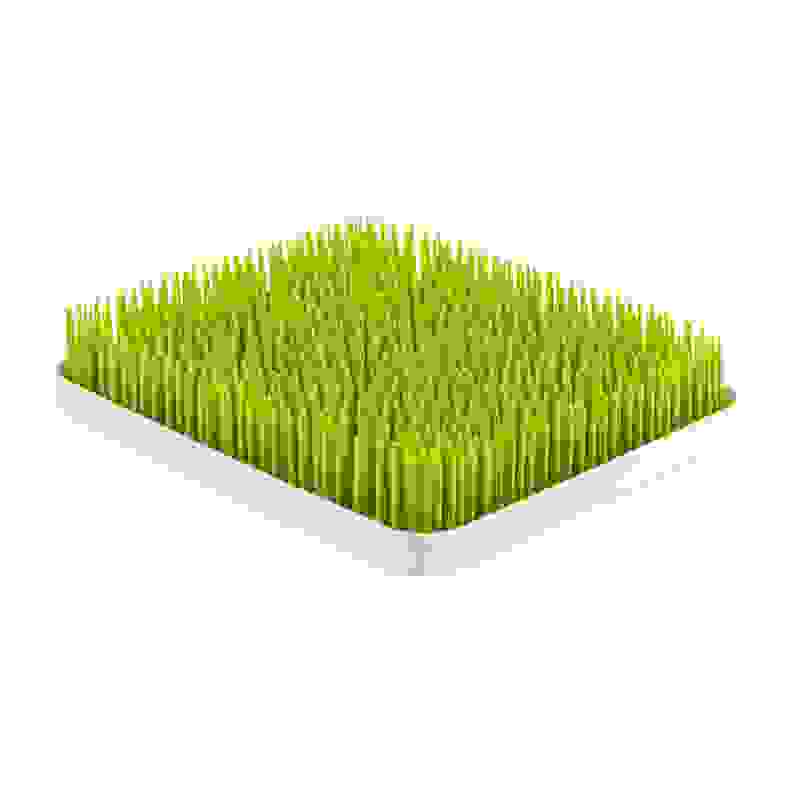 Yes, this is really a dish rack modeled after a plush green lawn. The plastic grass "blades" are flexible and allow for the easy storage of dishes. Water collects in the bottom tray and is easily discarded.
---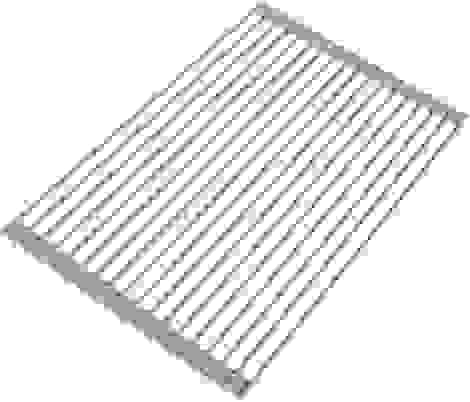 Another easy-storage device, this dish rack folds up into something the size of a wand. It's also remarkably simple: It unrolls over the sink—like the Progressive International rack—but is far more modest in its design. A good choice for minimalist yet practical households.
---
Related Video