Grills
Reviewed.com 2013 Grill Roundup
The lab tests are in, so we've compiled some solid grill choices for this season.

Credit:
It's May and a smoky scent is starting to fill the air as the grillmasters return to the open flame. If you're looking for a new grill, these are the best we've tested.
The Purist: Weber One Touch Gold (MSRP $159)
Like the scratches and pops in vinyl, the love of that smoky charcoal flavor separates the traditionalists from the pack. While there are expensive boutique charcoal grills on the market, the iconic Weber One Touch Gold grills as well as anything out there, delivering the same even high temperatures it did in the '50s, in your grandparents' backyard. Since it hasn't got any control knobs, users rely on manually shuffling coals to adjust the temperature. Weber's One Touch Gold adds some features over the classic One Touch Silver—a better ash-disposal system, hooks for tongs, a thermometer, and a second handle—improving the usability of this American icon.
The Tailgater: Coleman NXT300 (MSRP $249)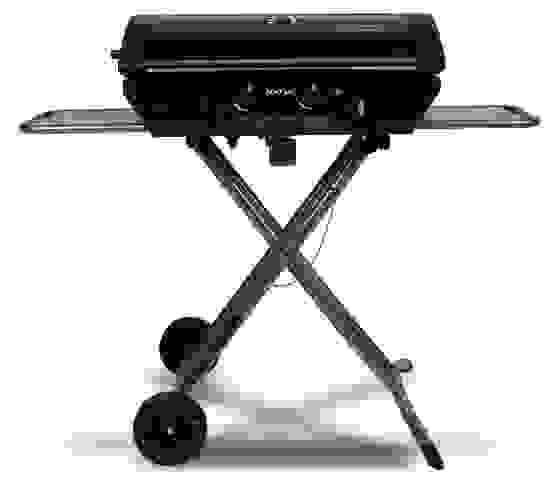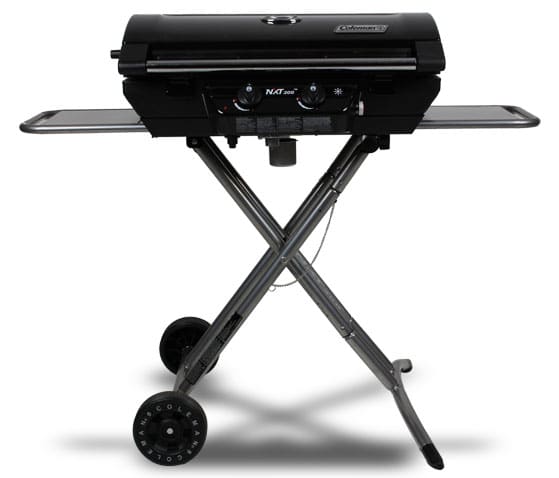 Tailgating before the game means grilling and beer from cans (okay, maybe chili too). Since there's no way to repurpose your truck's grille into a grill, you have to somehow cram one into the back of your car, or push one past the literal tailgate if you've got a truck. Needless to say, it's nice to have something a bit portable to make this easier. The Coleman NXT300 does a good job of keeping features and performance in the face of mobility concerns. Built for tailgating, this space-saving grill has two side tables and two burners under an ample 321-square-inch grate. Impressing us with its power, it preheated to 625°F in under five minutes in our lab test. In fact, we only recommend using the grill on high during the preheat—it's that powerful. While it doesn't have the temperature uniformity an even layer of glowing charcoal produces, the grillmaster shouldn't have a problem producing some delicious results.
The Patio Pro: Vermont Castings VCS423SSP (MSRP $1,699)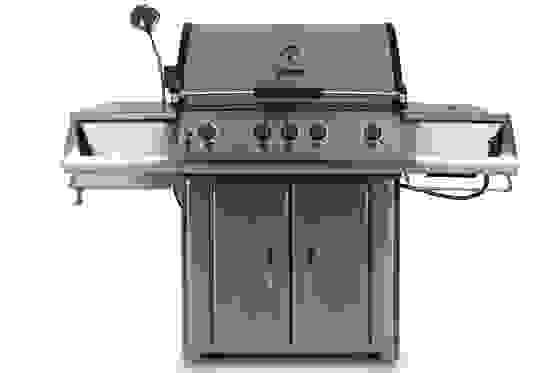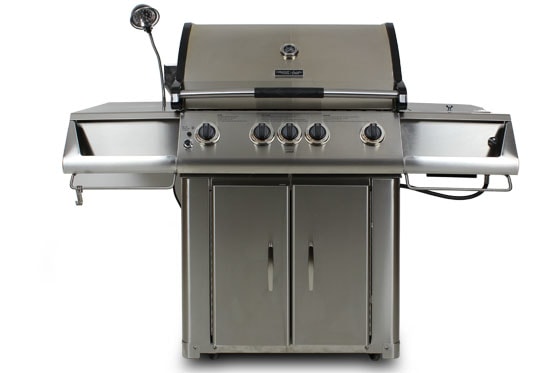 Our cave-dwelling ancestors had to grill to survive, but today it's been refined into an art form. So it should come as no surprise that there are some fancy tools of the trade. The stainless steel-built Vermont Castings VCS423SSP brings an upscale kitchen level of design and performance to the patio. Across its broad 493-square-inch grate, the four main burners deliver exceptionally charcoal-level temperature uniformity. It's the most expensive grill on our list, but with its superior performance and cornucopia of features—rotisserie, searing, and side burners and a light—it has a lot to offer for people who cook outdoors as much as in.
The Enthusiast: Weber Spirit E-320 (MSRP $649)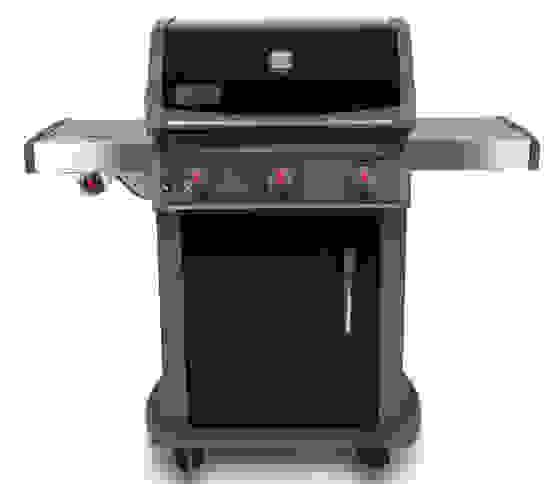 Weber's Spirit E-320 has most of the Vermont Castings's performance without some of the extra features and luxury design—and the price tag that usually follows. In the lab, our sensors recorded very even temperatures, avoiding the hotspots that plague many gas grills. The 424-square-inch, porcelain-enameled cast-iron grate and dual stainless side shelves—one of which has a side burner for pots—offers tons of space to cook and prepare. The Spirit E-320 isn't cheap, but its sturdy build quality, features, and solid performance make it an attractive option for the enthusiastic griller.
The Urban Griller: Weber Q 240 (MSRP $329)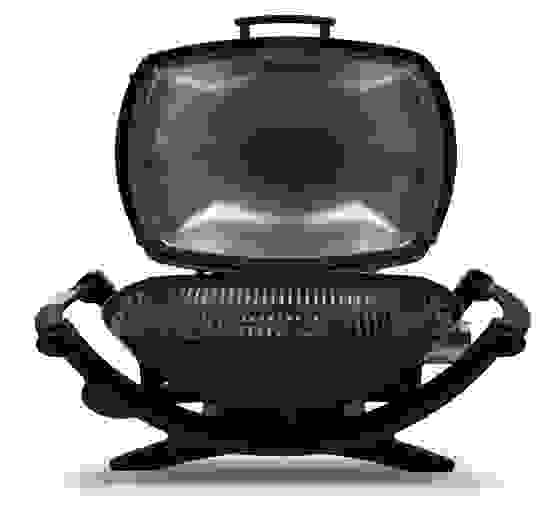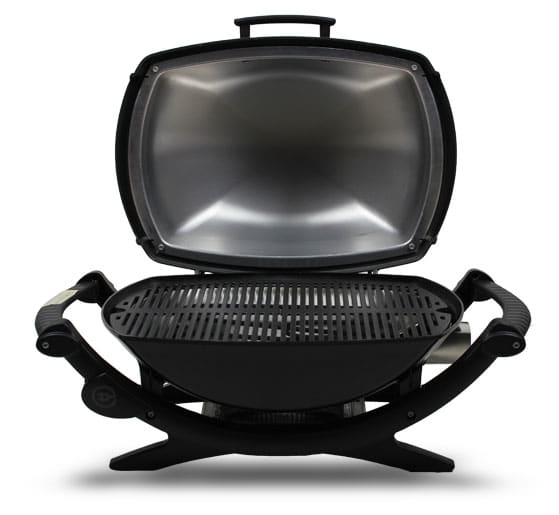 Sometimes the powers that be just won't let you grill on a deck, balcony, or at all. Instead of fighting building codes or city ordinances to use charcoal and gas, electric grills can be a satisfactory alternative. The space-saving Weber Q 240 delivers the same heating methods of traditional grilling—dry, direct radiant heat instead of the metal-plate conduction like a George Foreman "grill" or a griddle—without smoke or fuel. Though we were skeptical, our lab tests showed that the electric heating elements don't compromise performance. Even though its not a carbon monoxide risk, Weber still says you have to grill outside. But who wants to grill inside anyway?
No matter who you are—vegetarian, vegan or carnivore—or how much you grill, it's worth taking advantage of the summer months in the most delicious way possible.