Headphones
These are the best headphones coming in 2020
We go ears-on with some of the most promising headphones coming in 2020.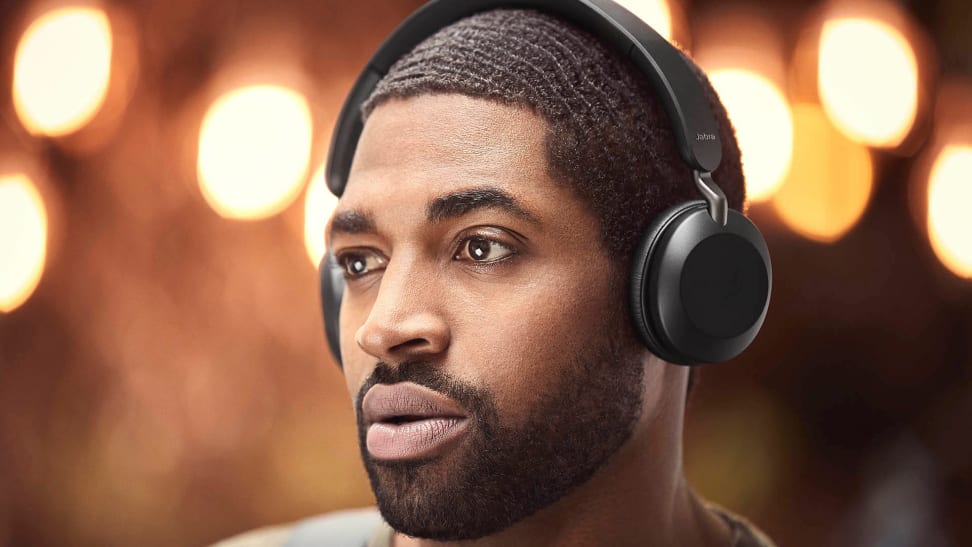 Credit: Jabra
Every year, a new wave of headphones sweeps into the convention halls at CES in Las Vegas. From true wireless headphones to high-end gear aimed at audiophiles, there's a slew of new models to consider.
We spent our time in Las Vegas going hands-on with all the best we could find, to see what the best headphones will be in 2020 and beyond. Most of these made their way into our CES 2020 Editors' Choice awards. These are the headphones we're most looking forward to checking out this year.
1. Drop + THX Panda Wireless Headphones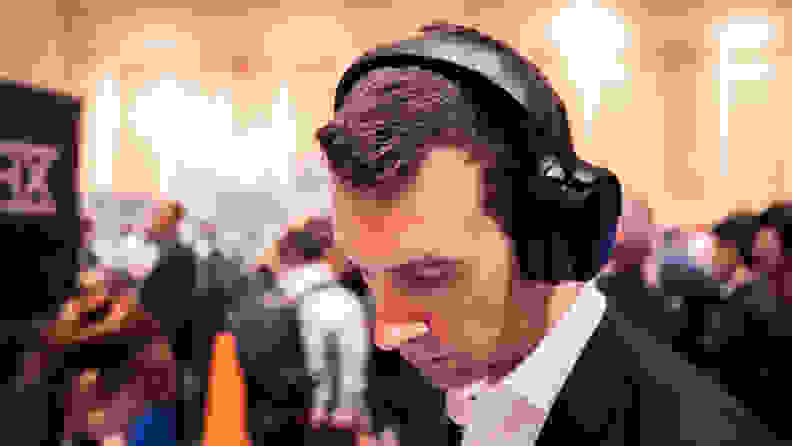 Drop (formerly known as Massdrop) co-produces variants of popular headphones, delivering them at more affordable prices than the original run. This time, they've partnered with THX to produce a high-end pair of over-ear wireless headphones that can still provide excellent overall sound quality. That's a bold claim, and our time with them at CES was impressive. We'll want to check them out in our labs before we make a final judgement, but for $399 this is a very exciting proposition.
2. Jabra Elite 45h
CES is full of some of the most amazing headphones you'll ever hear, but many of them cost a ton of money. Jabra's Elite 45h on-ear headphones cost just $99 but offer incredible value. They sound great, are super comfortable, deliver up to 40 hours of battery life, and have a welcoming, simple-to-use design. They work via Bluetooth 5.0 and were able to hold a connection well, despite CES being jam-packed with wireless networks at all times. They aren't the flashiest headphones we saw at CES, but with wireless headphones quickly becoming the standard over wired models, the budget-friendly Jabra Elite 45h have an important role to fill.
3. PuroPro Volume-Limited Headphones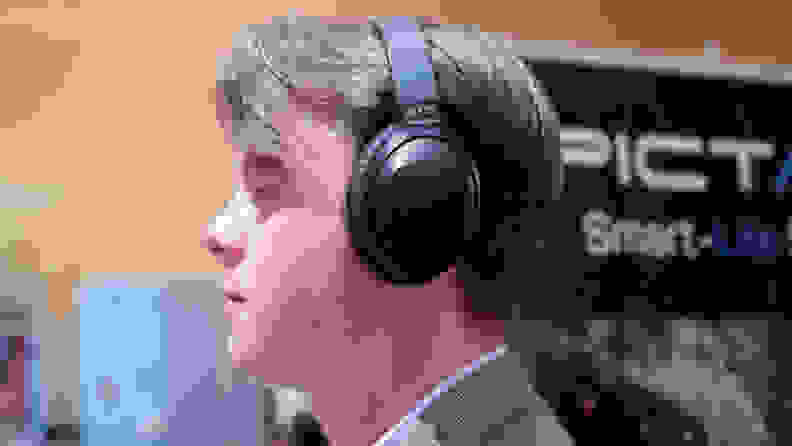 Puro makes our favorite volume-limited headphones, but they are marketed largely toward younger kids and gamers who can suffer life-long damage from noise-induced hearing loss. The PuroPro does the same but in a comfortable, stylish package that is perfectly suited to older kids, teens, and even adults that want to limit their exposure to extreme volumes. They sound great, offer very good active noise cancellation, and—most importantly—they offer effective volume-limiting tech from a company we know and trust, unlike many of the models we have tested in our labs.
4. Jabra Elite Active 75t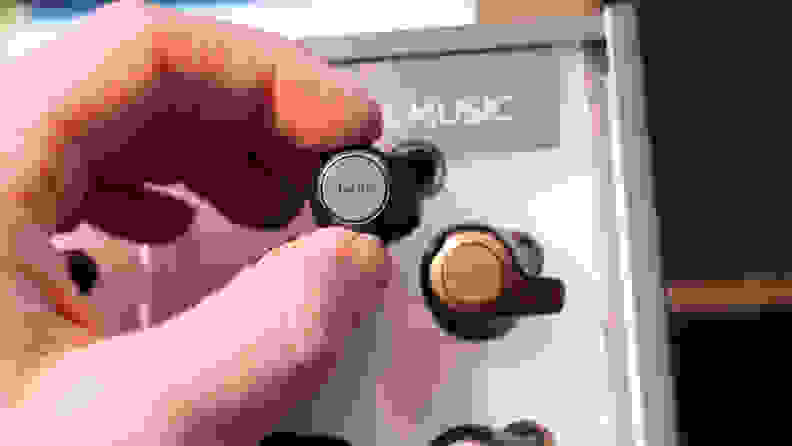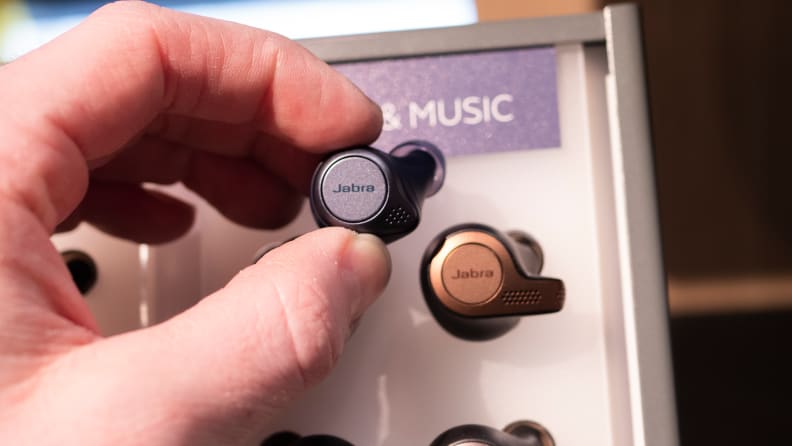 The Jabra Elite Active 65t were already some of our favorite true wireless earbuds for working out, but the new Elite Active 75t improves on them in nearly every way. They're roughly 22% smaller and still offer better battery life (7.5 hours per charge, up from 5). They also have an improved water-resistance rating of IP57, meaning they're rated for actual submersion and not just splashes, sweat, and rain. Like most true wireless earbuds they can take some getting used to, but they sound great and effectively blocked out noise even in the crowded trade show hall. For working out at the gym or running, they're a fantastic wire-free companion starting at $199.99.
5. HyperX Cloud Flight S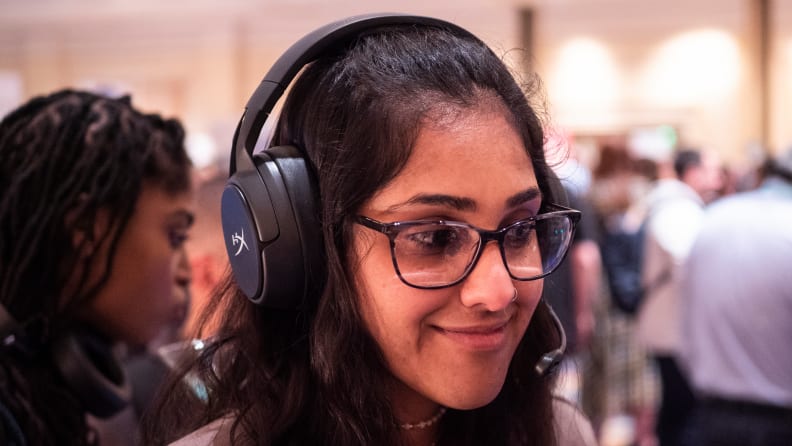 The HyperX Cloud Flight gaming headphones were already among our favorites for wireless gaming headsets, and the new Flight S makes them even better. They are lightweight, offer excellent 7.1 surround sound and 50mm drivers, a claimed 30+ hours of battery life, and Qi-based wireless charging so you can easily leave them on your desk on a charging pad and never have to worry about running out of juice. They'll hit retail for $159.99 soon, with support for PS4 and PC-based systems right out of the box.
6. 1More True Wireless ANC Earbuds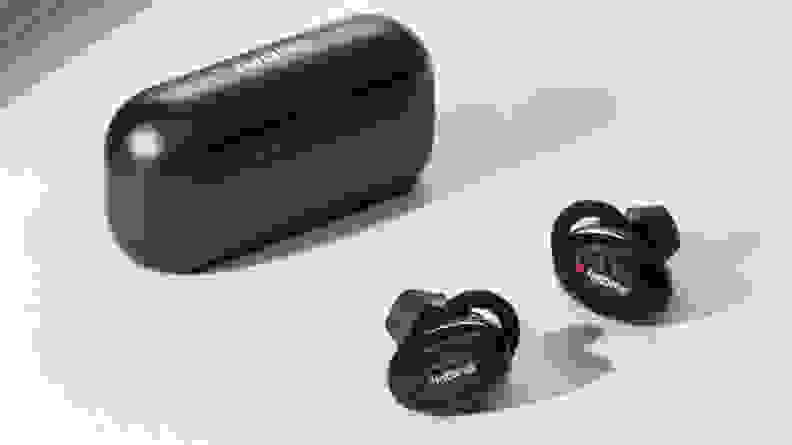 There are dozens of true wireless earbuds on the market now, and most offer a similar setup. Few offer active noise cancellation, most notably the new Apple AirPods Pro. The 1More models aren't quite as impressive, though they're a good alternative and cost a bit less with a debut price of $199.99. They are also pending THX certification, with impressive sound quality, good overall battery life, and a case that can be charged wirelessly.