The Best Electric Coffee Grinders of 2019
By Ben Keough, Updated January 02, 2019
Coffee is a delicate thing. The light, floral, fruity flavors that define the most sought-after beans begin to dissipate the moment you open your vacuum-sealed, nitrogen-flushed bag, and the process only accelerates once you grind them to make your coffee. But oxygen isn't the only enemy of coffee flavor—a bad grind can do just as much damage.
The key to avoiding a bad grind is buying a good grinder. Ask any expert and they'll tell you to avoid cheap blade grinders, which indiscriminately chop beans into random-sized chunks. What you want is a burr grinder, like our favorite Baratza Encore (available at Amazon), which evenly grinds the beans between two serrated steel plates that can be moved closer or further apart to control the size of the grind. Burr grinders are typically more expensive, but they're worth it. An even grind promotes even extraction, which results in a smoother, cleaner-tasting cup of coffee whether you're making French press, pour-over, or espresso.
That said, we know not everyone wants to fuss over their coffee. Maybe you just want to pulverize some supermarket beans to stuff in your reusable K-cup, or maybe you're ok with less-than-perfect flavors from your French press. We get it. No judgment!
That's why we tested 11 of the most popular grinders out there to find the best burr and blade options for the average coffee drinker.
Here are the best electric coffee grinders ranked, in order:
Baratza Encore
Capresso 560 Infinity
Baratza Virtuoso
Breville Smart Grinder Pro
OXO On Conical Burr Coffee Grinder with Integrated Scale
Bodum BISTRO
Cuisinart DBM-8 Supreme Grind
Krups GX5000
Krups Fast Touch Electric Coffee and Spice Grinder
KitchenAid BCG1110B
Secura SP-7412
Advertisement - Continue Reading Below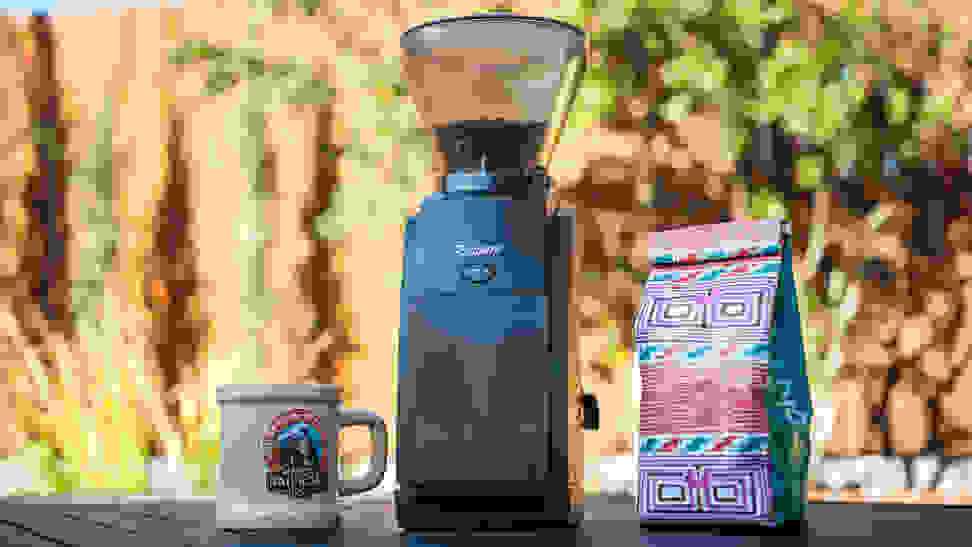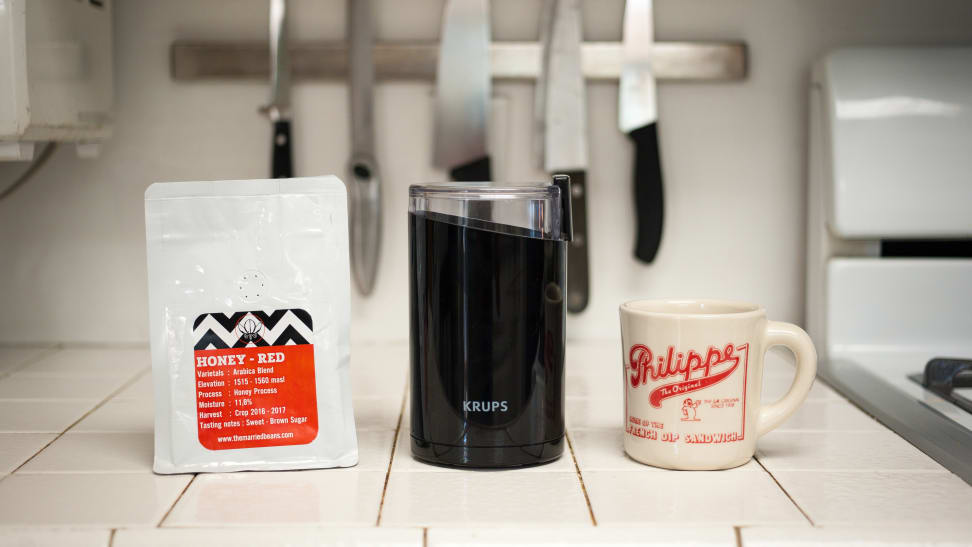 Who Am I?
I'm Ben Keough, and I've been testing and writing about consumer tech and home goods for more than a decade. I previously served as Reviewed's Editor in Chief of News and Features, where I covered everything from new oven announcements to cutting-edge developments in digital camera sensors. For the last year, I also owned and operated the #1-rated specialty coffee shop in Da Nang, Vietnam's third-largest city. There, I converted my love for drinking coffee into a passion for making coffee, and learned what it takes to produce a perfect cup.
How We Tested
Since the type of bean and the level of roast you're using can affect the quality of the grind (not to mention how easy your grinder is to clean), I looked for a middle of the road pick that would represent the average bean used by most home brewers. I ultimately chose Trader Joe's Kenya AA Medium Roast, one of the more highly-rated grocery store beans available nationwide. It's not too oily, but not completely dry like the single origin beans you'd get from most artisan roasters.
Blade and burr grinders differ drastically in how they're used, so I tested them in different ways. For the blade grinders, I first ground two Aeropress scoops of beans for five seconds, to assess how quickly and consistently they chopped the beans. After that, I did my best to grind two scoops to coarse, medium, and fine consistency. In addition to grind size and uniformity, I took note of stuff like static cling in the grinder cup, how much caking occurs with finer grounds, whether the blades spat ground coffee all over the machine and counter top, and how easy the grinders were to clean when I was done.


For burr grinders, I did two rounds of three grind size tests. The first time around, I ground two Aeropress scoops of coffee using the manufacturer-recommended settings for coarse, medium, and fine (or, depending on the machine, French press, pourover, and espresso). The second time, I ground using the coarsest and finest settings, plus the one that I thought would produce the best Aeropress cup. In each case, I examined the grounds for consistency and appropriateness for the brew method. Again, I took note of other stuff, like build quality, the space each grinder took up on the counter, static cling, grounds getting stuck in the chute, noise levels, speed, and ease of cleaning.
---
Other Grinders We Tested
Advertisement - Continue Reading Below