The Best Carry-On Luggage of 2019
By Seamus Bellamy, Updated March 19, 2019
Having the right luggage can make a business trip or vacation a lot less stressful. For many people, the best suitcase to travel with is a carry-on bag. They're perfect for anyone traveling for a short jaunt or who just likes to travel lightly.
As the name suggests, a carry-on is meant to be carried onto your flight with you. Say goodbye to checked baggage fees and all that waiting around the carousel. And because your carry-on will be in an overhead bin there's no chance of it ending up damaged or lost by the ground crew.
After speaking with the experts at Delta Airlines, conducting days of online research, and then personally testing 12 popular carry-on bags (including the use of a hand-built sizing device to approximate overhead cabin space), we think the Samsonite Flexis 21" Spinner (available at Amazon for $121.06) is the best overall carry-on you can find. Looking for more options? We've also tested checked luggage and carry-on under seat luggage.
These are the best carry-on luggage we tested ranked, in order:
Samsonite Flexis 21" Spinner
Tom Bihn Aeronaut 45
Kirkland Signature Softside Spinner 22" Carry-On
Travelpro Maxlite 4 International Expandable Carry-On Rollaboard
Travelpro Platinum Magna 2 21" Expandable Spinner Suiter
Timbuk2 Copilot Luggage Roller
American Tourister iLite Xtreme 21" Spinner
Arc'teryx Covert Case
Advertisement - Continue Reading Below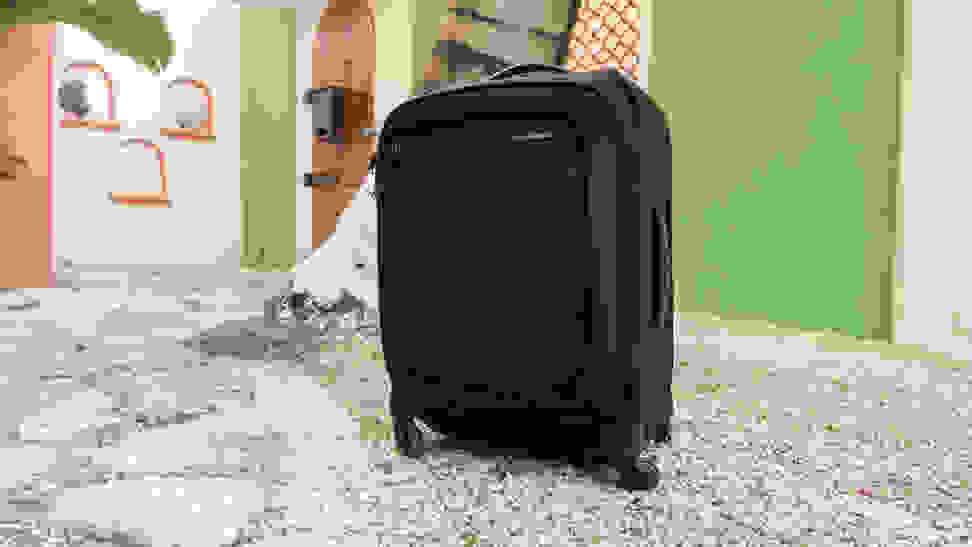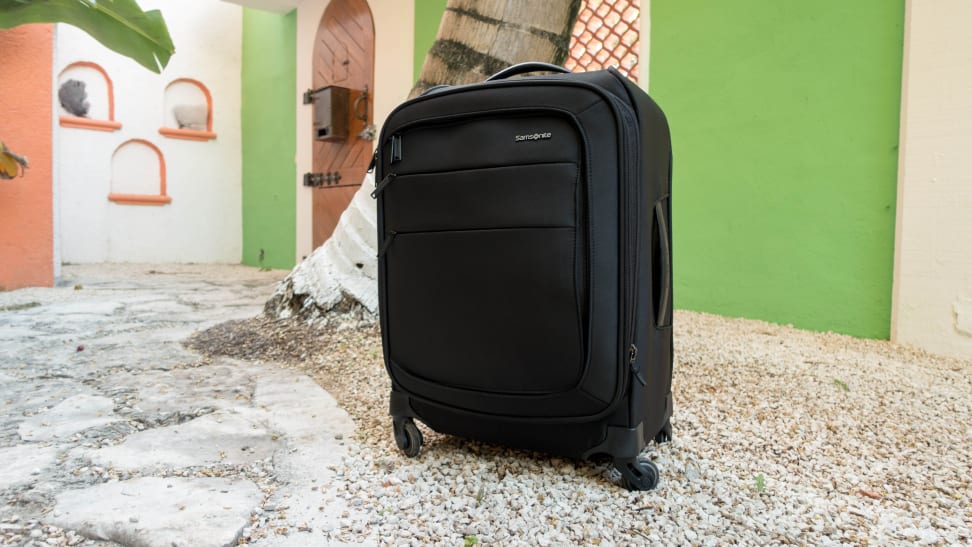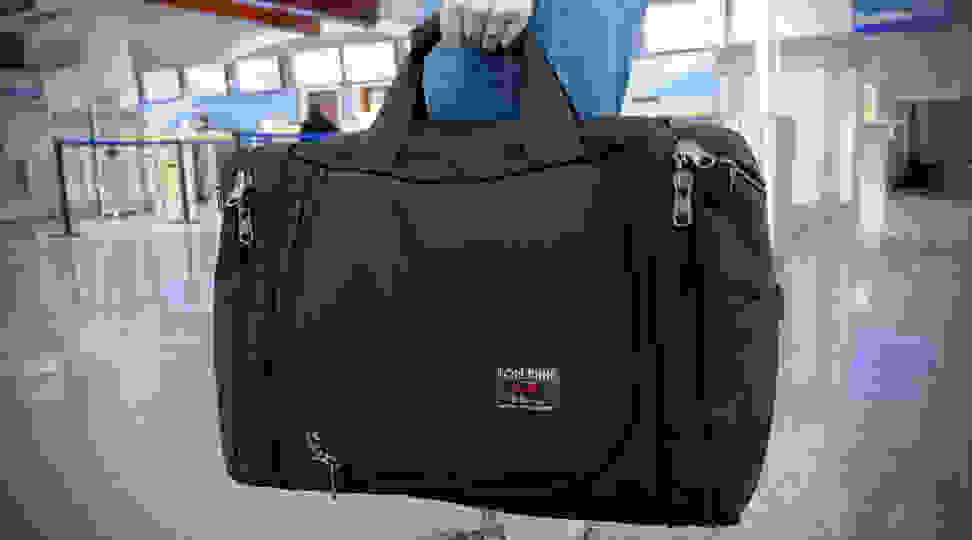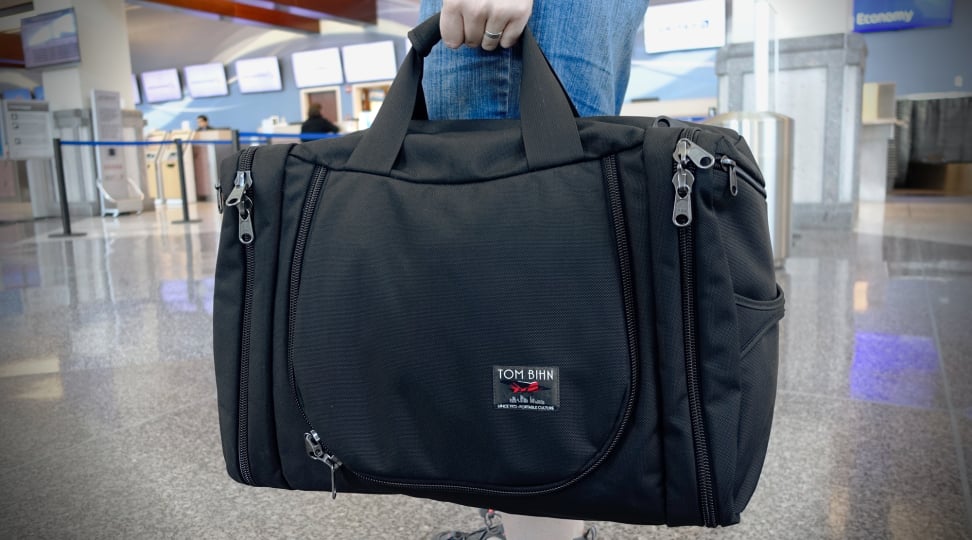 Who am I?
My name's Seamus Bellamy. I've got close to a decade's worth of tech journalism under my belt. I live on the road, full-time, in a 40-foot motorhome, splitting my time between Mexico, the United States, and Canada. When I'm not traveling overland, my job as a journalist takes me across the globe. I've danced with Geisha in Japan, climbed volcanoes in Nicaragua and hiked all 500 miles of the Camino de Santiago. I know travel and the gear that makes doing it easier.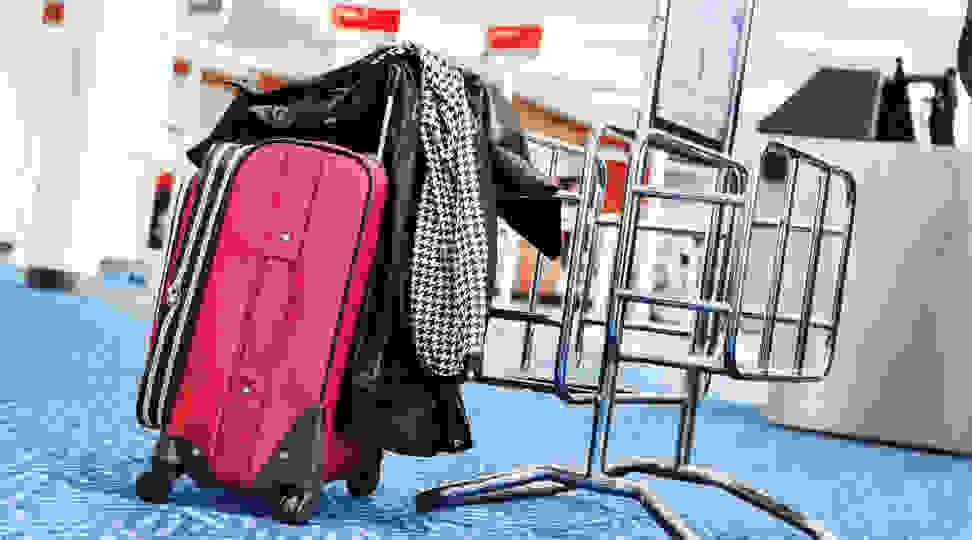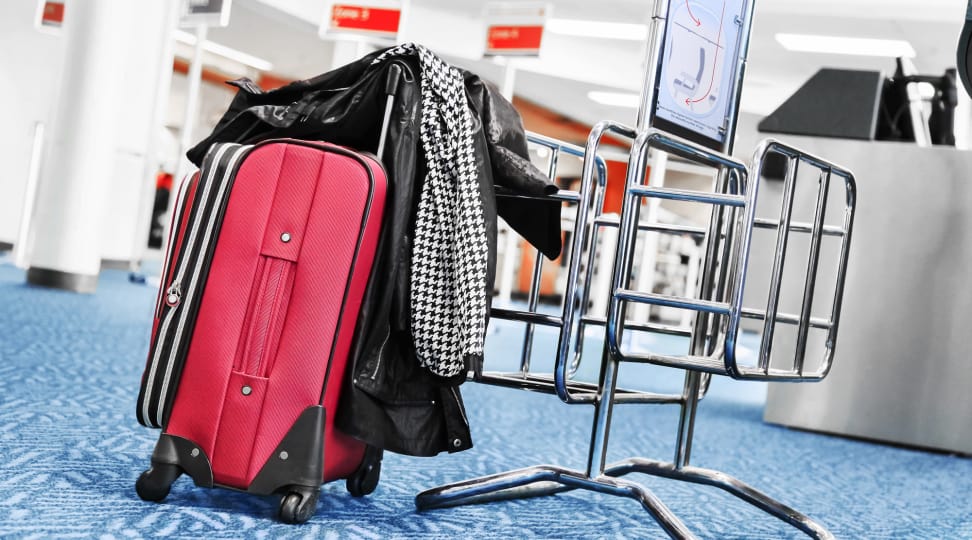 What to look for in a carry-on bag
Tavaya Davis and Frank Giglitto are flight attendants for Delta Airlines. The pair see more time in airports and in the air during a week of work than most of us experience in a year. Before doing any other research, I asked them what features they felt that a good carry-on bag should have.
• Price: In order to find bags of good quality that come with a reasonable warranty, but still be financially accessible to most people, we capped the price at $300.
• Overhead compartment fit: If there's a North American standard for the size of carry-on bag allowed on an aircraft, most airlines don't bother to follow it. JetBlue, for example, allows bags up to 26 x 18 x 12 inches to be placed into their overhead bins, while Virgin America allows up to 24 x 16 x 10 inches.
The most common size agreed upon by major air carriers like United, US Airways, American and Delta is 22 x 14 x 9 inches. After taking a look at carry-on size allotments for European, African, Asian and Middle Eastern carriers, this is as close to a baggage sweet spot as you're likely to get. There are exceptions, of course. Many bags with slightly larger dimensions come with handles or wheels that can be compressed or retracted.
Lesson: don't trust the specs. The only way to be sure is to get your hands on it and test it. So that's just what I did! I built a box measuring 22 x 14 x 9 inches and attempted to jam each of the bags into it. It's true that this is a conservative measurement. We all know that real overhead bins sometimes have a little give. But this is pretty much the same experience you'll encounter at your gate with an airline-approved sizing device. Ultimately, it's the gate agent that gets to decide if your carry-on is getting carried on.
• Tough and Flexible: Bags with a plastic or aluminum exterior are easy to scuff, dent or crack when subjected to casual abuse. What's more, they don't compress, making it less likely that you'll be able to jam one into a tight overhead compartment. As such, I favor soft-sided suitcases made from resilient materials like leather and ballistic nylon. Such bags can stand up to a beating and still look great.
• Wheels: if you prefer your luggage to glide through an airport concourse on wheels, four wheels are better than two. No matter whether you're pushing or pulling your bag along, you'll find it just as maneuverable. That said, two-wheeled bags are still a good get—they're more portable and can often cost less.
• Handles: Retractable handles should slide in and out of position, smoothly, and offer at least a couple of height settings to accommodate different sized users. For times when you have to pick up your bag and carry your carry-on, it should come equipped with wide, padded handles to make the weight of what's inside of it feel like less of a strain on your hand. Handles located on multiple sides of a bag are a win, as they make it easy to grab it out of an overhead bin, no matter how you had to place it in there. Carry-on bags without wheels should come equipped with multiple, comfortable handles, too. To make last-minute dashes for your gate or long walks to a hotel more comfortable, I like ones that come with backpack straps.
• Organization: Bags that offer a few interior and exterior pockets, with a single, large interior space are a smart buy. Having a large main compartment that can be used with packing cubes, a garment bag or packed with loose clothes and sundries is great when paired with interior pockets for smaller items like toiletries or socks. A few outside pockets can be used to stash on-the-go items.
Other things we tested
• Capacity: Each carry-on was checked to see if it could fit enough clothes for a week's worth of travel.
• Weight and carry comfort: Each bag, fully loaded, was held by the main handle for 10 minutes. If the bag had backpack straps, I carried it around for another 10 minutes like that.
• Mobility: Each bag was either wheeled (or carried, for those without wheels) over a quarter-mile over tile, hardwood, concrete and sidewalk surfaces, making a 360-degree turn every 20 steps to ensure that the wheels were still spinning freely. Then they were run again through an obstacle course of tables and chairs.
---
Other carry-on bags we tested
More articles you might enjoy
Advertisement - Continue Reading Below