The Best Dog Leashes of 2019
By Sarah Zorn, Updated January 02, 2019
Most dog owners would agree that leashes are the most crucial tool in their arsenal. And yet, the seemingly unassuming item is so often undervalued as merely a means of transporting one's pup from point A to B, so that they might entertain, exhaust or relieve themselves. Yet not only do leashes, like our favorite Lead Mate and Leash Combo (available at Lead Mate for $23.95), ensure security in the most perilous situations—navigating sidewalks, streets, hikes, bikes, fire engines, darting squirrels and other dogs—they serve as a primary instrument of communication between a canine and their handler.
When it comes to walking, every tug of the leash translates to the wordless transmission of "look," "listen," "leave that," or "turn right here." So, we tested some of the most popular leashes to find out which would best facilitate that ongoing conversation, as well as provide safety and comfort for both the dog and owner.
From all-purpose flat leashes to specialty leads, here's how some prominent options on the market stacked up, in order:
Lead Mate and Leash Combo
Primal Pet Gear Dual Handle Long Leash
Pets Lovers Club Heavy Duty Long Leash
Signature K9 Biothane Leash
Ruffwear Knot-A-Leash
Max and Neo Reflective Nylon Dog Leash
In addition to these all-purpose flat and rope leashes, we also tested leashes designed for specific tasks, such as dog training, walking two pooches at once, or if you want to walk your dog hands-free.
Advertisement - Continue Reading Below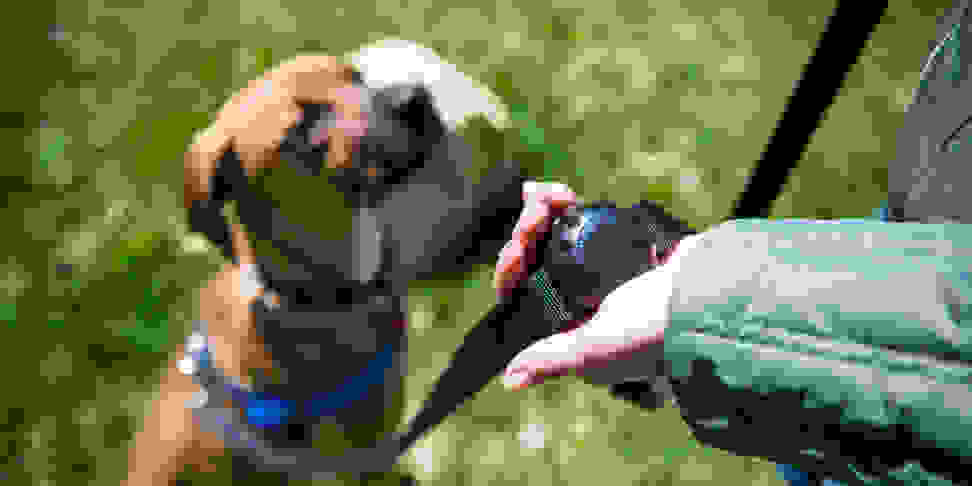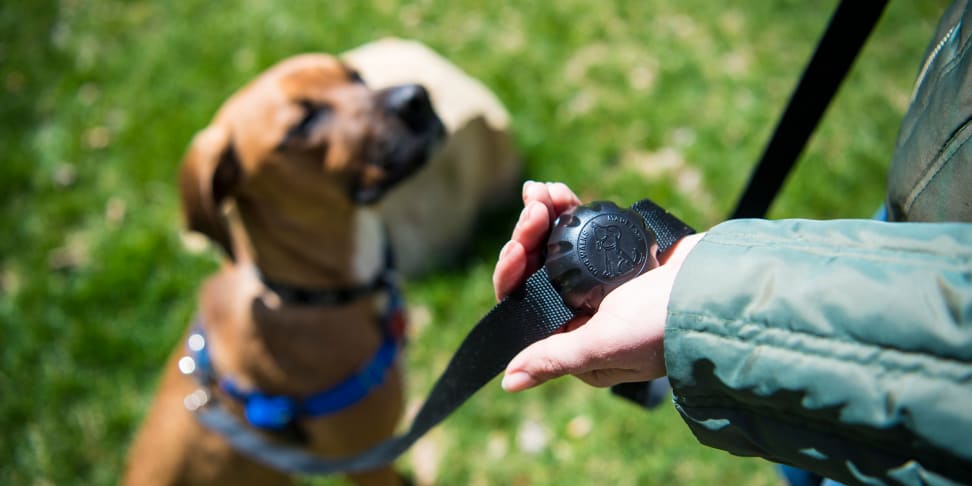 How We Tested
The tester: I'm Sarah Zorn, and I've reviewed dog products, developed pet-friendly recipes, and written animal rescue stories for outlets like Rachael Ray Every Day and Animal Fair magazine for almost 10 years. My husband is a professional dog trainer, which means our 8-year-old hound mix, Rowdy, is truly living his best life. Not only is he gainfully employed as a trainer too (being that the best model for an unstable dog is a stable one), he also frequently assists his mom, as official house recipe taster and product tester.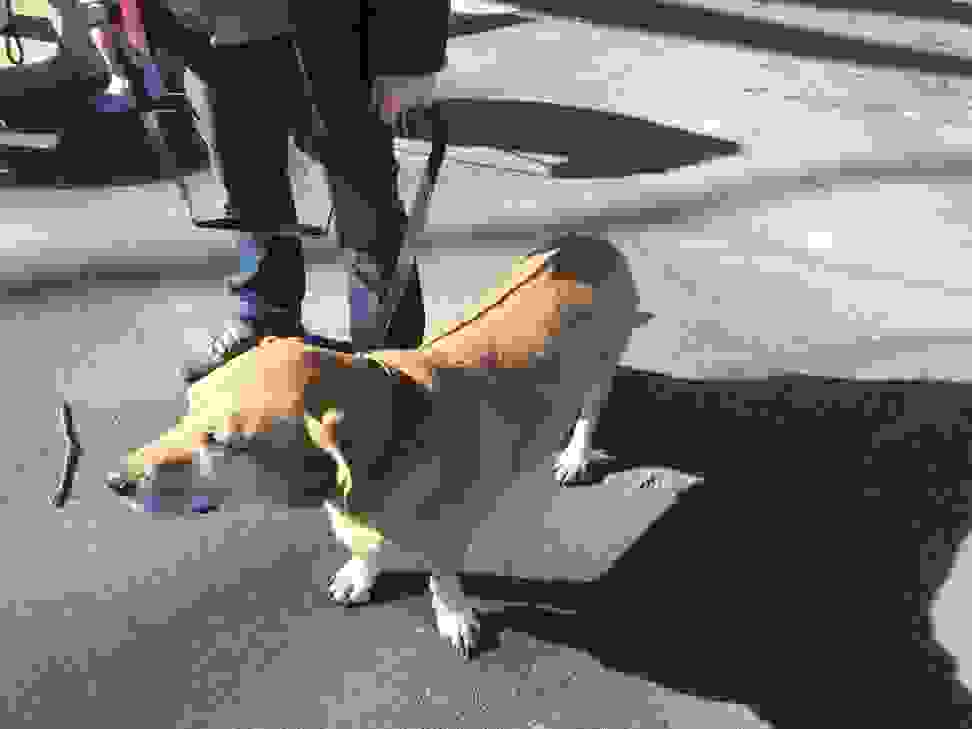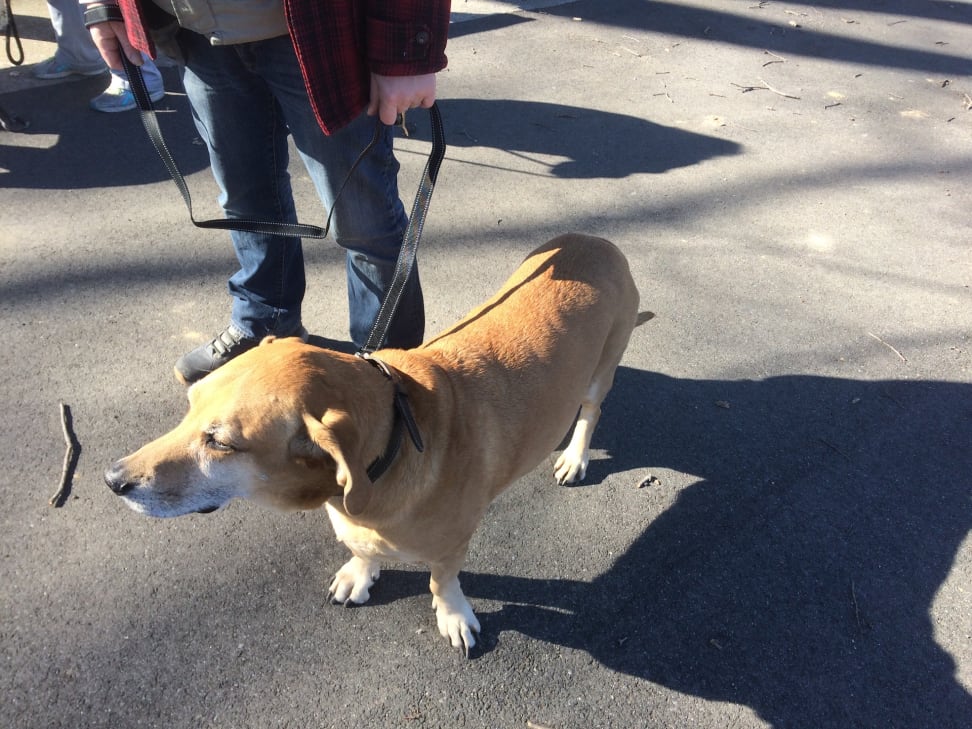 The tests: Since a 6-foot flat or rope leash is a must-have for any dog owner, we tested six different options side by side, in addition to six other task-specific leashes. All 12 were used for walking both a sedate dog (Rowdy), as well as an exuberant one (any number of his more high-spirited friends), at both short and long intervals. Leashes were judged on how comfortable they were to hold, how easy they were to use (especially in regard to transmitting commands), how painless they were to store and clean, and the durability of their craftsmanship, with respect to potential pullers and biters.
What to know when buying a leash: Yes, size does matter. No matter how big or small your dog, you're going to want a 6-foot leash. Anything shorter is too restricting; it's better to simply lower your grip on the leash in order to bring a dog in closer, rather than have no means to give it space. On the other hand, except for training or hiking purposes, there's little reason to allow your dog to roam, unchecked, more than 6 feet away from you. In fact, it's actively unsafe when walking down the sidewalk or crossing the street (to say nothing of how difficult it is to wrangle that much leash).
While a basic flat leash is surprisingly adaptable, look for features that best suit you; whether it's a dual handle for a dog that pulls, or a certain material that provides a comfortable grip. Durability is the most important factor when buying leashes–weak or faulty clasps and bolt snaps can cause it to pop right off the collar, with dangerous or deadly results. So, to make sure your leash isn't likely to detach, fasten it on a collar and shake it as hard as you can before entrusting it on your dog.
Before you hit the streets with your new leash, walk your pup around the house with it first, so you can both get used to how it feels. There are already so many new experiences and stimuli for your dog to contend with in the great outdoors, a strange leash shouldn't be one of them.
---
Other All-Purpose Leashes We Tested
Other Specialty Dog Leashes We Tested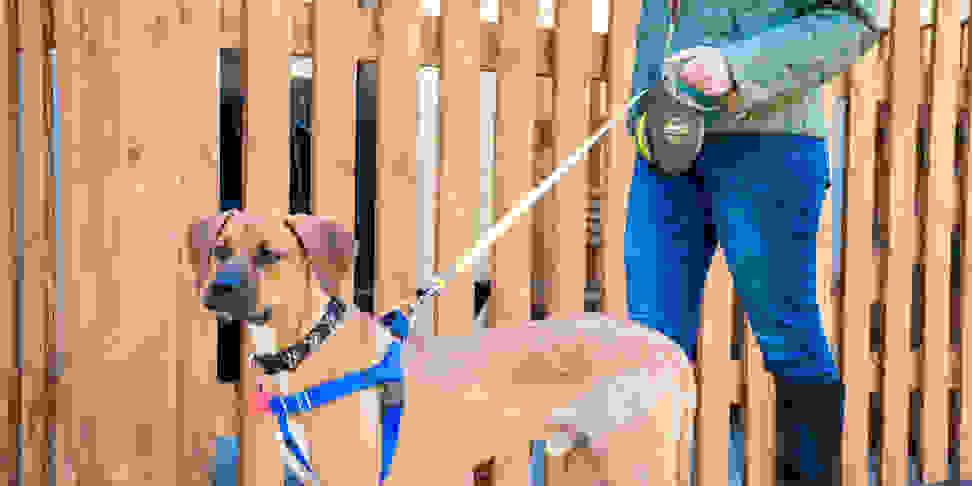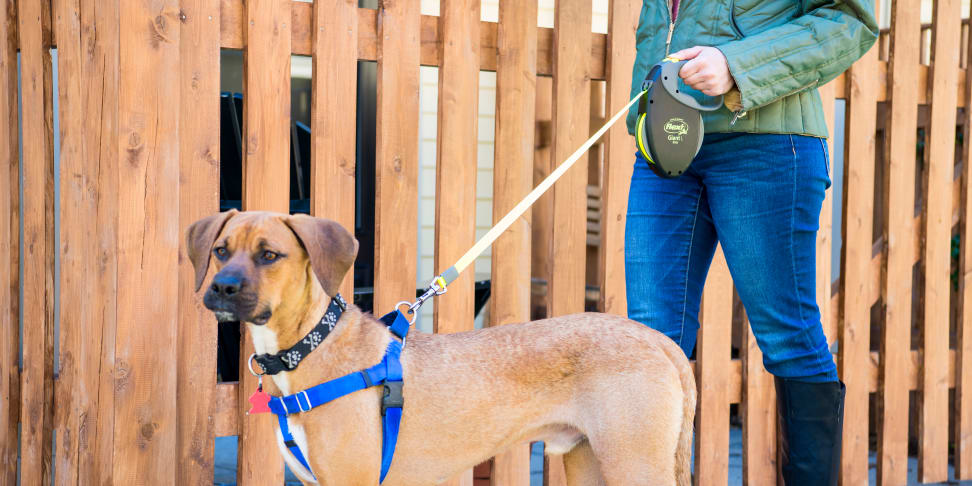 Advertisement - Continue Reading Below