The Best Tape Measures of 2019
By Keith Barry, Updated January 02, 2019
Whether you work in construction or just want to see how much your kid has grown, you need a tape measure. Sure, you could grab whatever's on sale at the local hardware store—but why waste your money on a tape measure that doesn't work when you could shop smart and buy a better one?
That's why we looked at all the popular tape measures on the market, chose five best-selling models, and put them through a series of tests. Without a doubt, we can say that the 25-foot Stanley Powerlock (available at Amazon) is the best tape measure you can buy.
Advertisement - Continue Reading Below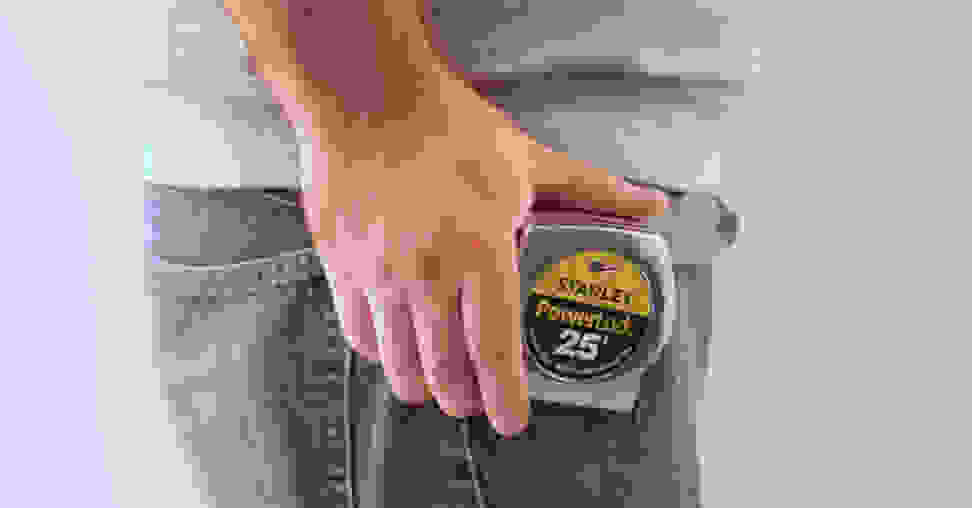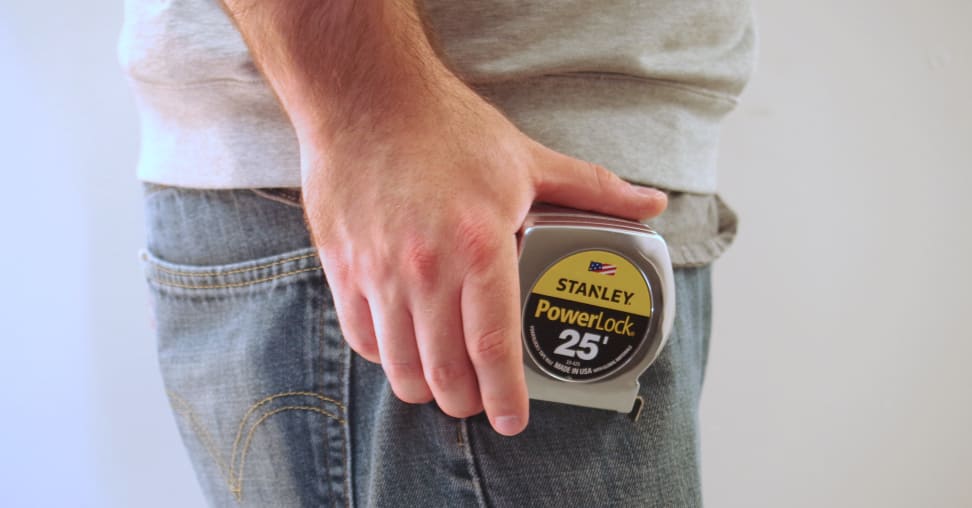 Stanley Powerlock 33-425
Stanley Powerlock 33-425
Best Overall
The Stanley Powerlock is our favorite 25-foot tape measure by a mile, not an inch. With a lifetime warranty, a strong belt clip, and a blade that stood straight for just over seven feet—longer than Stanley advertises—it's perfect for the home or the job site.
The shiny, metallic exterior is easy to spot, and the numbers on the blade are easy to read from a distance. It has a sturdy locking mechanism, was easy to retract, and didn't feel clunky when clipped to a tool belt or pocket.
With a sale price of under $10, we think there's a home for this Stanley in every toolbox and kitchen junk drawer.
How we tested tape measures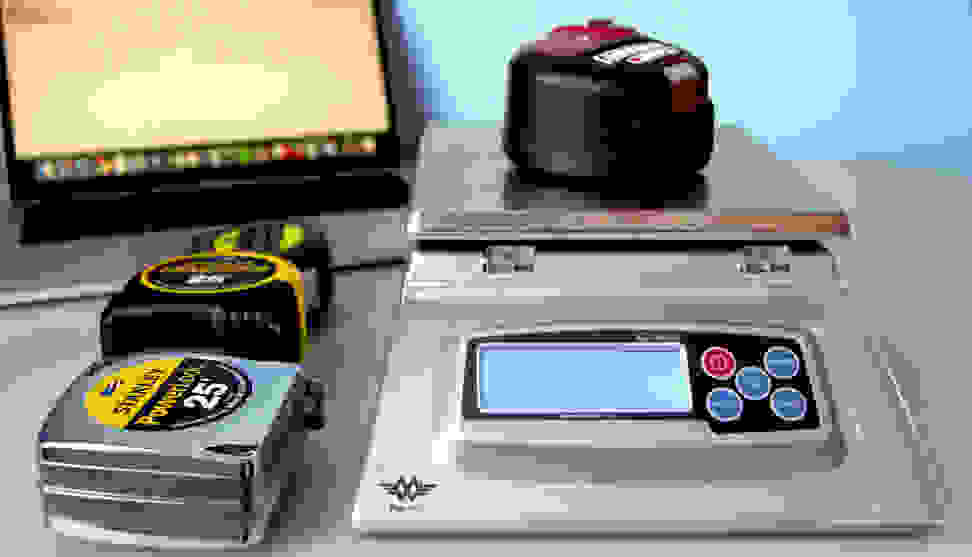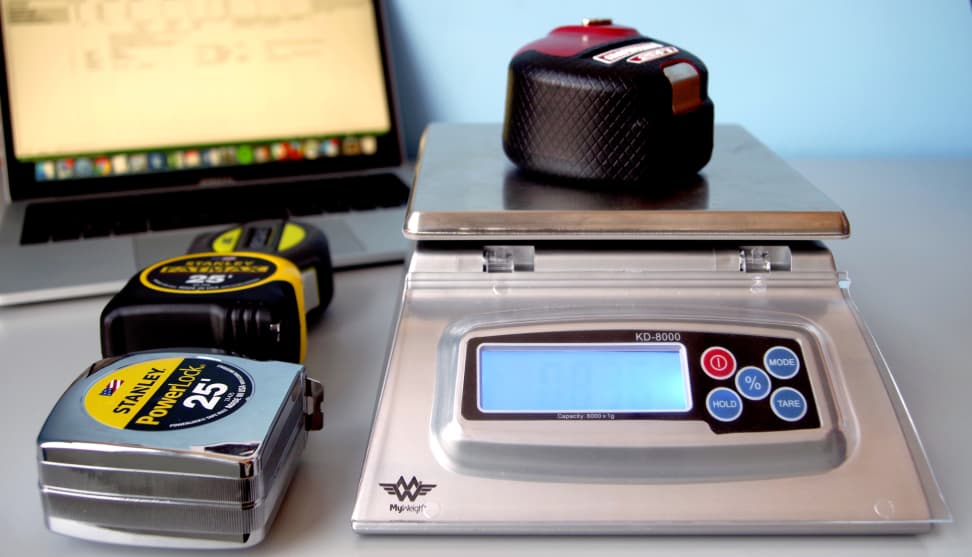 We chose 5 of the top-selling tape measures from major retailers. We considered their price and warranty, we looked at user reviews, we weighed them, and we put them on our hips while walking around and crawling into tight spaces.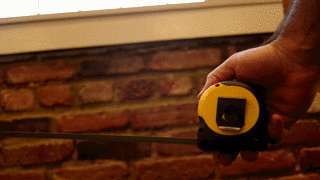 We looked at the locking mechanism—was it made of flimsy plastic and spring loaded, and sure to wear down? Or did it lock into place sturdily? Then we measured "standout," or how far you can extend the tape before it crumples and falls. Finally we saw how tangled they got when we retracted them, and tallied up the final scores.
Komelon SL-2825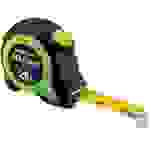 Komelon SL-2825
You may not have ever heard of Komelon, but the Korean company sells a ton of its SL-2825 tape measures on Amazon. The cheapest tape measure we tested, the Komelon had a great belt clip and a standout of just under 7 feet.
The auto-lock function made one-handed operation easy, and fully retracting the blade was a cinch, but we found it difficult to retract the blade just an inch or two.
Stanley Fatmax 33-725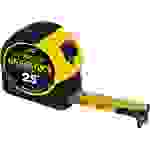 Stanley Fatmax 33-725
The "fat" in this tape measure's name refers to the width of its blade. In theory, a wide blade is good: It can extend longer (Stanley claims 11 feet, we measured just under that) and it's easier to read.
But the fat blade made for a heavier tape measure—just over a pound!—and got tangled up whenever we tried to retract it. It's also the second most expensive model we tested, and its clip bent after frequent use.
Craftsman Sidewinder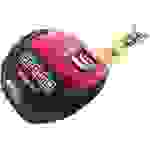 Craftsman Sidewinder
Historically, Craftsman made awesome tape measures. I have one from 1961 that's still going strong, and it came with a lifetime warranty.
Those days are gone. Even though the new Sidewinder has some neat features—like a lay-flat design for easy extension and an erasable notepad for writing down measurements—it couldn't ace the basics. It had the shortest standout, highest price, and shortest warranty (only one year!) of all the tape measures we tested, and it didn't have a clip for mounting on your tool belt.
Ryobi RTM-25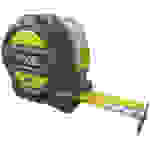 Ryobi RTM-25
The lightweight, inexpensive Ryobi would've fallen closer to the middle of the pack if it weren't for its pesky wire clip. In fact, the clip snapped off the body of the tape measure as soon as we tried to clip it onto a tool belt. Yes, it has a lifetime warranty—but we weren't expecting to use it so soon!
Advertisement - Continue Reading Below