Home & Garden
10 things you should never go to the gym without
No, this does not include that random granola bar floating around in your gym bag.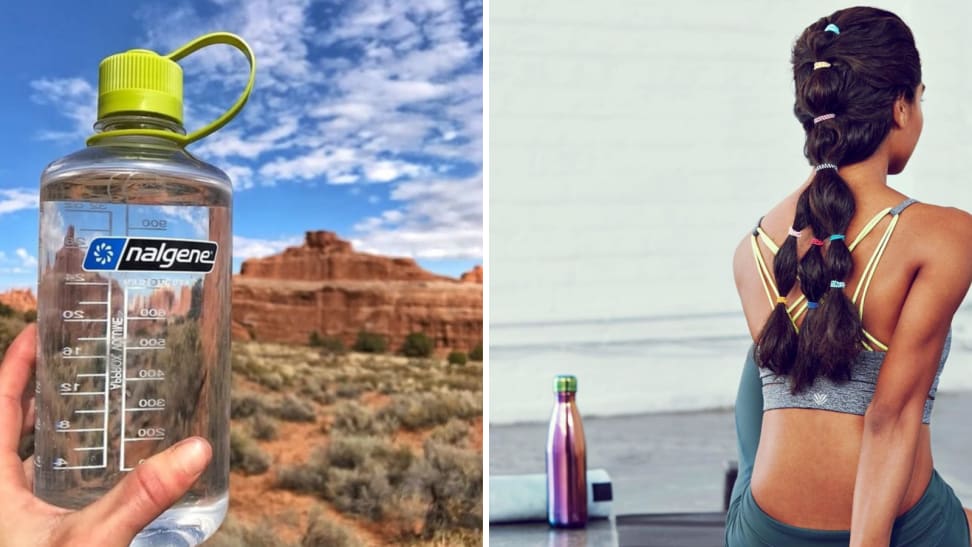 Credit: Nalgene/Goody
Whether you just bought a gym membership yesterday or you have been working out for years, it's always good to take a refresher course in the basic items you should bring with you to the gym. Gym bags can get especially grungy, we've all been guilty of having that one random granola bar floating around at the bottom for way too long, or random socks without a pair to be found.
As a marathoner and ClassPass addict in search of the perfect fitness studio, I treat my gym bag like other women would treat a designer purse—it is basically an extension of myself and I would be truly devastated if something were to happen to it (I do kick mine around on the floor of the train though, so I probably don't treat it as nicely as people who own leather handbags). Here are the essentials that I always have in my bag, no matter what workout I have scheduled.
1. Start with a quality bag, obviously
First things first, everything you carry is irrelevant if you don't have a quality gym bag to carry it in. I recently purchased this Adidas Defender III duffel in size small and it is actually my new obsession (sad but true). With a roomy interior pocket, two side pockets for dirty clothes and smelly shoes, and a zippered pocket on the side to keep small items like a phone or wallet, it has truly become my fifth limb.
Get the adidas Defender III Duffel Bag on Amazon for $39.99
2. Something to make sure your belongings are safe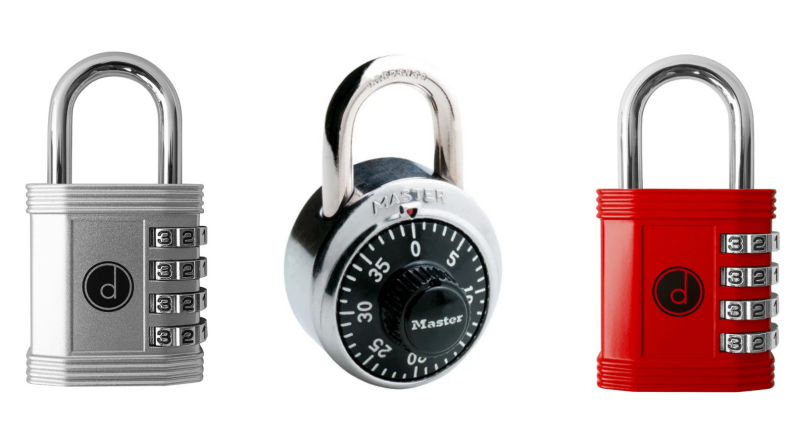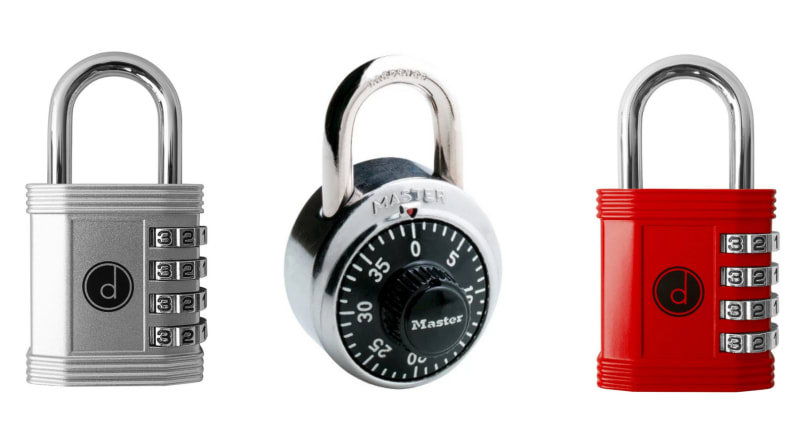 While the items in my gym bag rotate in and out, the one true constant is my lock. Seriously—I've had it since high school. It's the basic kind that you have seen on every school locker in the country, but it does the trick for giving me peace of mind that my stuff is safe. Bonus points for holding on to the same lock for so long—the 3 digit code is now basically ingrained into my mind and will never, ever leave my memory.
In our testing for best padlocks, the Desired Tools 4 digit combination lock came out on top as the best lock for the gym, for with a straightforward combination and numbers that were the easiest to turn.
3. Insurance that your hair won't get in the way of your workout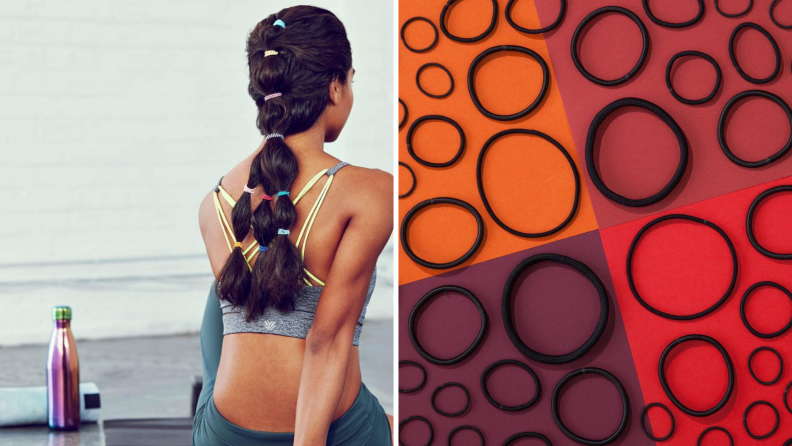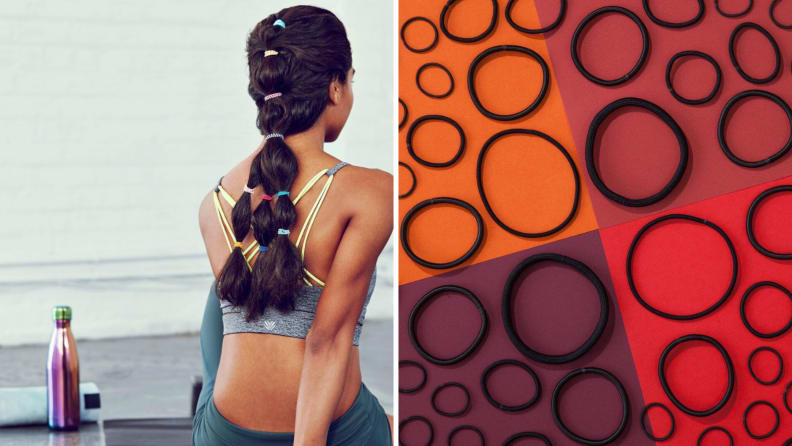 For all the ladies out there who are back on the workout grind, MAKE SURE YOU HAVE GOOD HAIR ELASTICS. Yes, capitalizing that was aggressive but necessary. Put an entire pack of these bad boys in the side pocket of your bag and never, ever take them out. The only thing worse than having an elastic that is constantly making your ponytail slide out of place is not having one at all. Plus, you can be a literal hero if someone at the gym needs an extra.
Get the Goody Ouchless Elastics, 27 pack on Amazon for $3.46
4. Entertainment for never-ending cardio sessions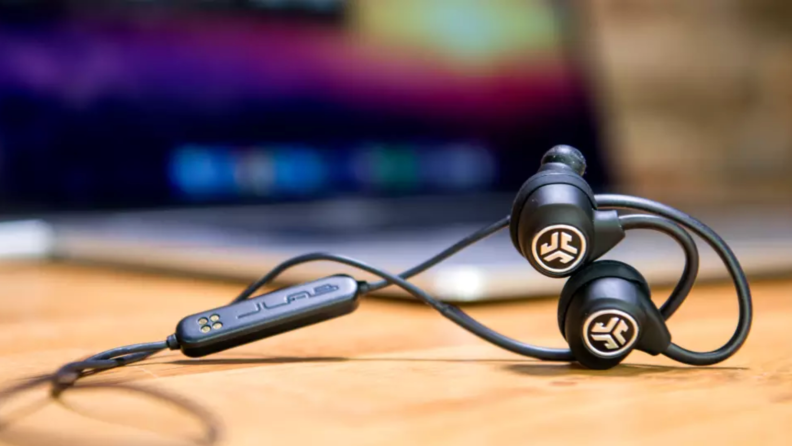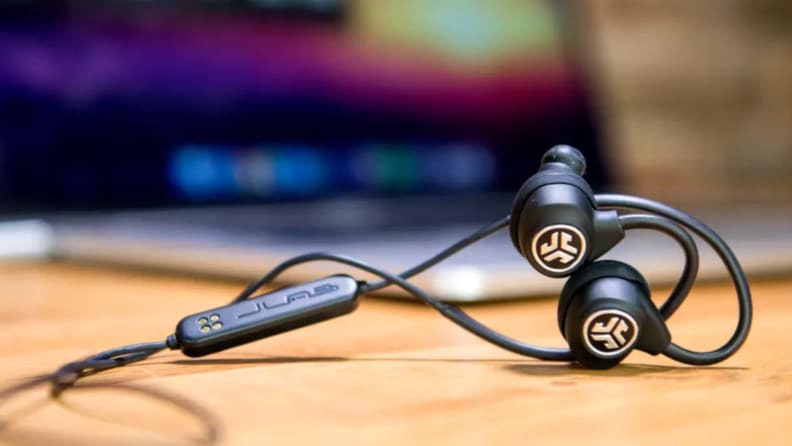 As a marathon runner, most people think I'm a sociopath for not listening to music when I run. However, I'd rather run a full 26 miles than even go for 26 minutes on the elliptical without headphones. I don't know why, but there's something awful about being on cardio equipment at the gym and being forced to listen to the soft rock that's being piped in, combined with other people grunting as they lift weights. Do yourself a favor and grab our favorite wireless headphones for the gym and let them live in your bag. Never again will you have to listen to your dreaded inner monologue for another workout.
Get the JLab Audio Epic Sport Wireless Headphones on Amazon for $93.99
5. The only gym buddy you'll ever need
I'm not exaggerating when I say that there is an entire drawer in my kitchen devoted to water bottles. Excessive? Yes. But I truly feel somewhat naked when I am without one. My go-to favorite that has been by my side for a decade is my Nalgene. It has survived high school sports, college athletics and is now banging around the inside of my bag while I bring it to every fitness class Boston has to offer. Now that I think about it, it has been to an insane amount of places and I should probably clean out my water bottle more often.
In our testing, the Hydro Flask came out on top as our favorite water bottle. This one is perfect for those who insist on always having ice cold water, as the double wall vacuum ensures that your ice cubes will stay intact for the entire day.
6. An easy way to protect yourself from germs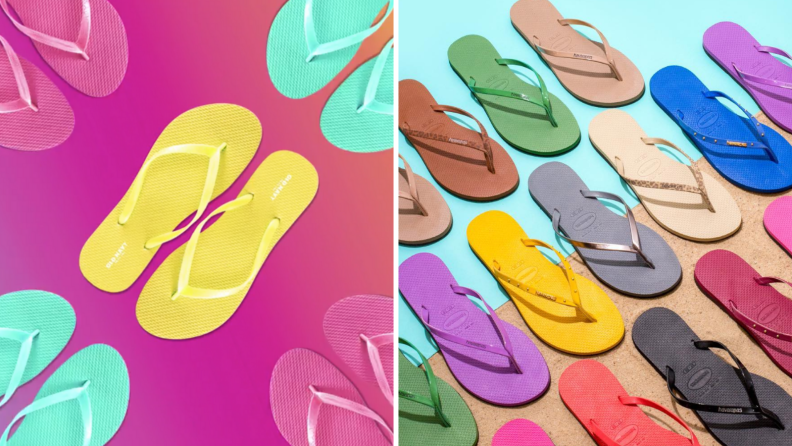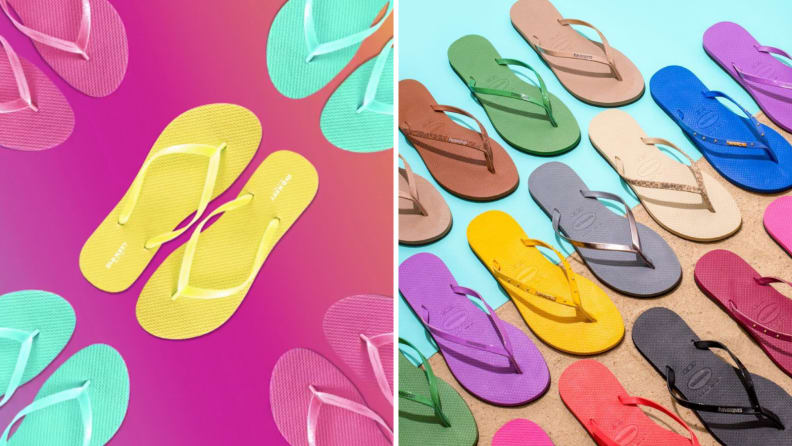 Gyms are great for your health and everything but let's be real, they are also disgusting. People are sweating, spitting and doing all sorts of funky things—so the place is basically teeming with bacteria, especially the bathroom. If you're the type who takes showers at your gym after a workout or likes to go for a quick dip in the pool, please, for the benefit of your health, invest in flip-flops. Your toes will thank you for the tiny, yet vital barrier between you and the floor. I usually stock up on Old Navy flip flops when they have a massive $1 sale, that way I don't feel too bad about throwing them away when they get extra grimy.
7. The most efficient way to keep out the stench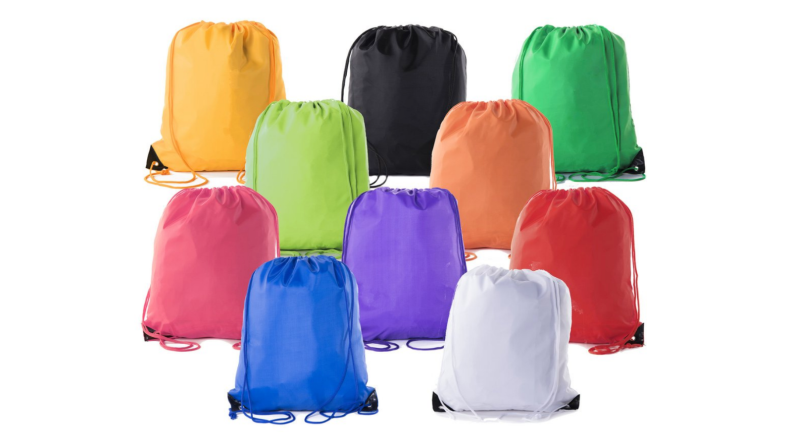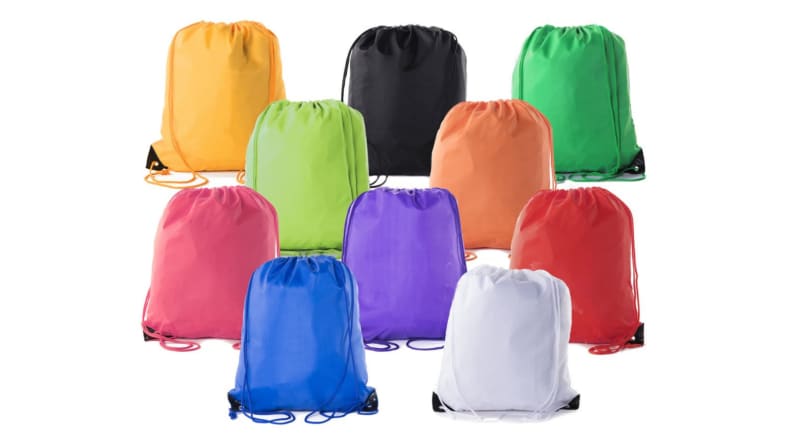 While I'm deeply obsessed with my gym bag (see #1) the only thing that annoys me about it is that my giant running sneakers are too bulky to comfortably fit in the side pockets. Enter, the string bag. Instead of stinking up my bag with my sneakers (and making my clean clothes unwearable) I stash my sneakers and sweaty clothes into a small drawstring bag and then throw it inside the main compartment. Truth be told, I can't remember ever buying these, they just sort of showed up at my house after going to road races or random events—before I even knew it, I had about 10 just laying around. It's an easy way to make sure your stuff stays smelling clean and that you actually use those bags that companies seem to hand out like free candy.
Get the Holyluck Drawstring Backpack on Amazon for $8.98
8. The key to staying organized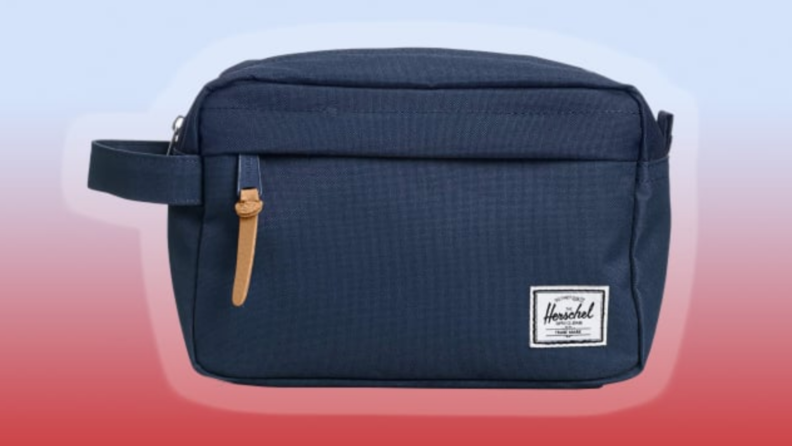 One of the best things I did for myself this year was devoting a toiletry kit entirely for the gym. People have probably been doing this forever, but I'm late to the game, and it has made me bizarrely and deliriously happy. Instead of having to constantly empty out unnecessary items in my toiletry kit or get out of spin class at 7 a.m. and cross my fingers that I remembered to pack shampoo, I simply designated a "gym only" toiletry kit and left it in my gym bag. It's such an easy solution that it's almost laughable, but it has made my life significantly better. Shout out to never forgetting body wash in 2019!
Get the Herschel Toiletries Bag on Amazon for $23.99
9. Peace of mind that your stuff will smell fresh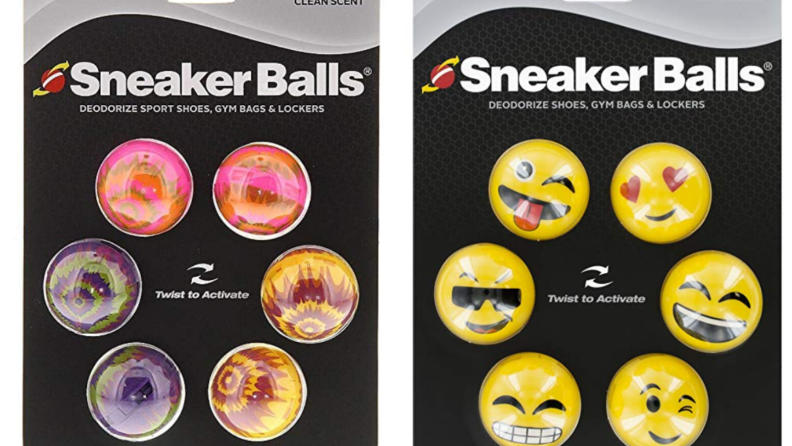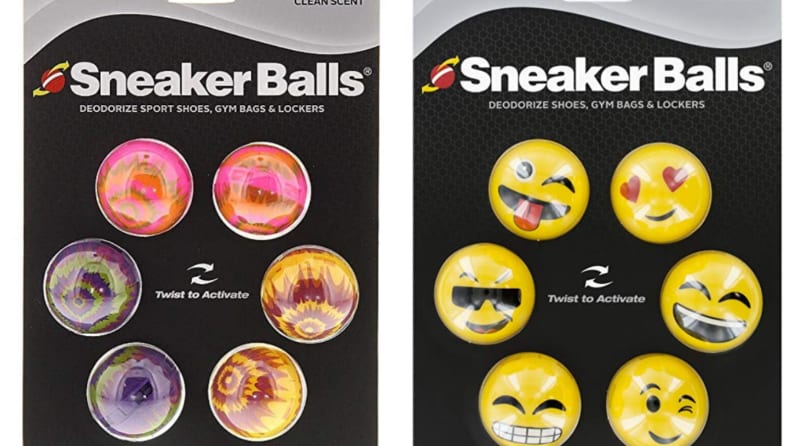 By now you must be thinking, wow, this lady keeps talking about her smelly shoes ruining everything—she must have really, really awful smelling sneakers. And with that assumption, you would be 100% correct. I've had way too many traumatic experiences (yes, traumatic) of my gross sneakers ruining bags and clothes, so I refuse to fall victim to that again. I put these scented sneaker balls not only in my shoes but the bottom of my gym bag as well. There's no such thing as too much protection from stink. Just let these babies roll around in the bottom of your bag and you'll never have to worry about your smelly sneakers ruining the rest of your belongings.
Get the Sof Sole Sneaker Ball Shoe Deodorizers on Amazon for $9.99
10. A simple way to spice up a workout routine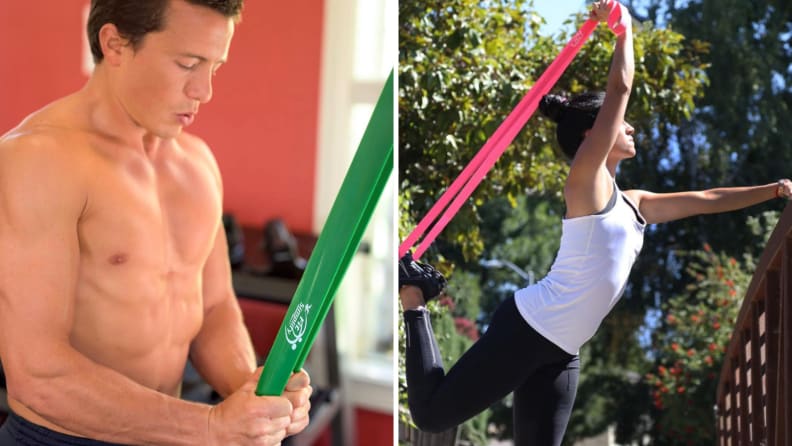 Whenever I'm feeling generally uninspired with my workout routine, I always turn to resistance bands. These are compact and lightweight, so toting them around feels like virtually nothing. Plus, you can work out pretty much every part of your body by using them. These are perfect for someone getting back into a workout routine, no scary machines to try and decipher, just colorful bands to play with.
Get the Fit Simplify Resistance Loop Exercise Bands on Amazon for $10.95
Prices are accurate at the time this article was published, but may change over time.