Home & Garden
10 royal wedding gifts we'd get for Meghan Markle and Prince Harry
There are wedding gifts—and then there are royal wedding gifts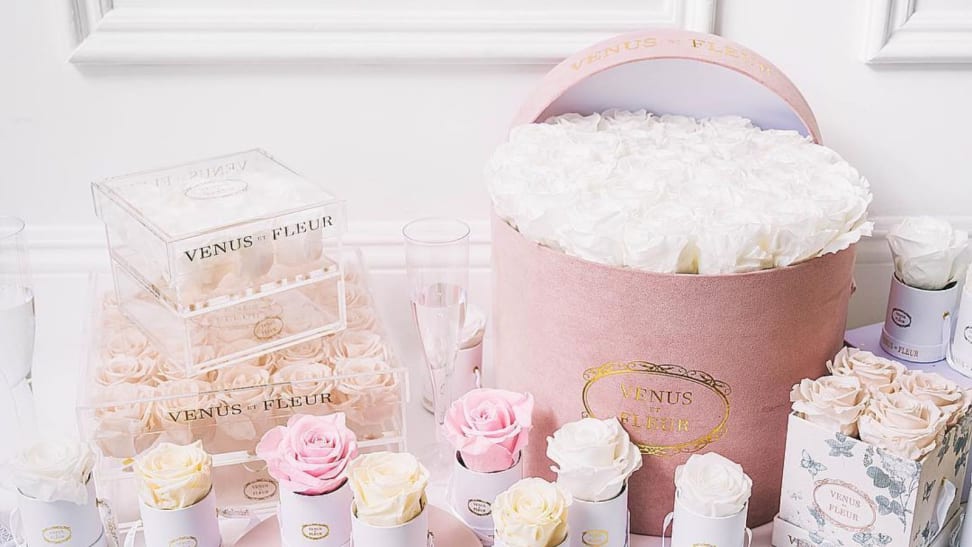 Credit: Venus et Fleur
Cue the trumpets — the royal wedding is almost here! Meghan Markle and Prince Harry are getting married at St. George's Chapel at Windsor Castle on May 19th and, since my invitation must have gotten lost in the mail, I decided it would only be sensible to start thinking about my wedding gift for the couple.
In lieu of gifts, Meghan and Prince Harry requested that guests and well-wishers donate to charity, according to a statement from Kensington Palace. (Although they allegedly also have a private registry at the private club Soho House, according to reporting from The Sunday Times.) Either way, you can't show up empty handed, so I rounded up some royally good wedding gift ideas.
1. Le Creuset Dutch oven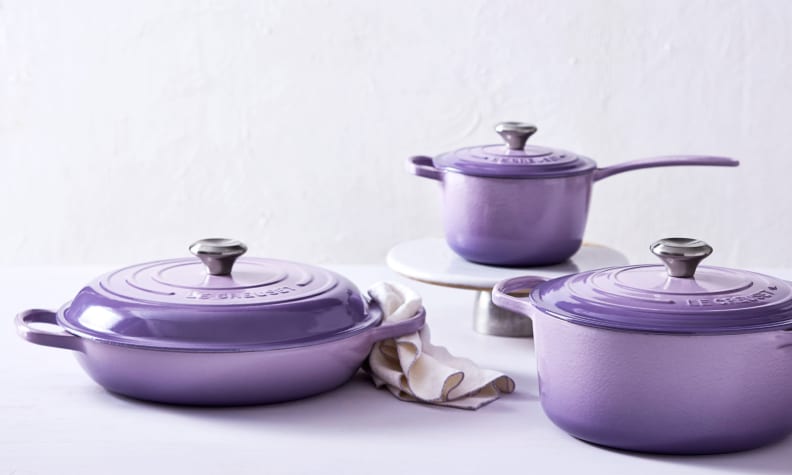 Meghan and Prince Harry were roasting chicken for a cozy date night at their home at Kensington Palace's Nottingham Cottage when Prince Harry got on one knee and asked her to marry him. A Le Creuset Dutch Oven would be the perfect gift, so they can continue making roast chickens, soups, stews, and casseroles. The company recently released a purple color named Provence, too, so you can get it in a royal themed color. Le Cresuet Dutch Ovens have been passed down as family heirlooms since the company was founded in 1925, meaning it will be a perfect hand-me-down gift for a future prince or princess.
Get the Le Creuset Signature Enameled Cast Iron 5.5 Quart Round Dutch Oven in Provence for $339.95 on Amazon
2. Winner Outfitters Double Camping Hammock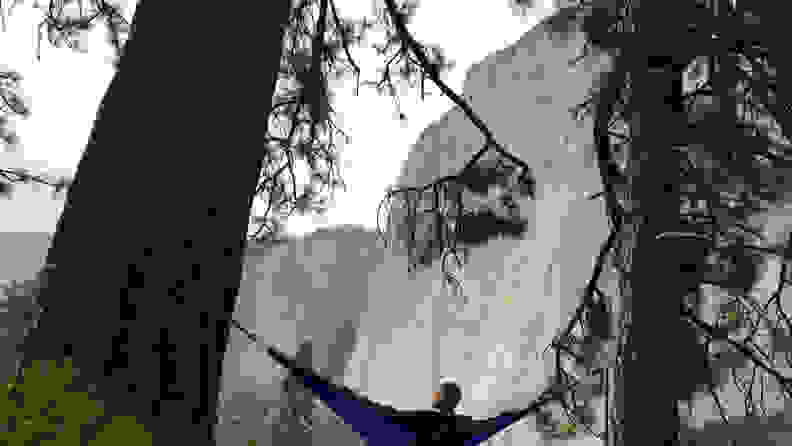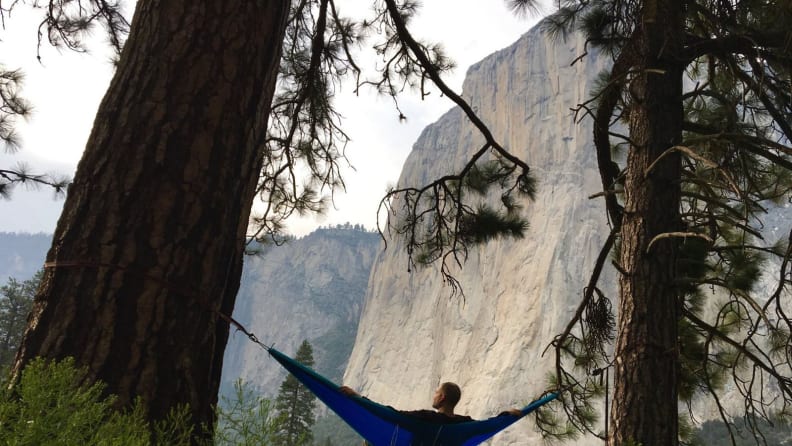 Some people go to dinner or a movie for a third date — Meghan and Prince Harry went camping in Botswana for five days. In their official engagement interview, Prince Harry reminisced on their time spent camping under the stars and said that being alone there allowed them to really get to know each other. Since they like camping and staring at the stars, they'll like snuggling on the Winner Outfitters Double Camping Hammock. You can't go wrong with something that has over 2,000 5-star reviews on Amazon, after all.
Get the Winner Outfitters Double Camping Hammock for $26.99 on Amazon
3. AWAY Suitcases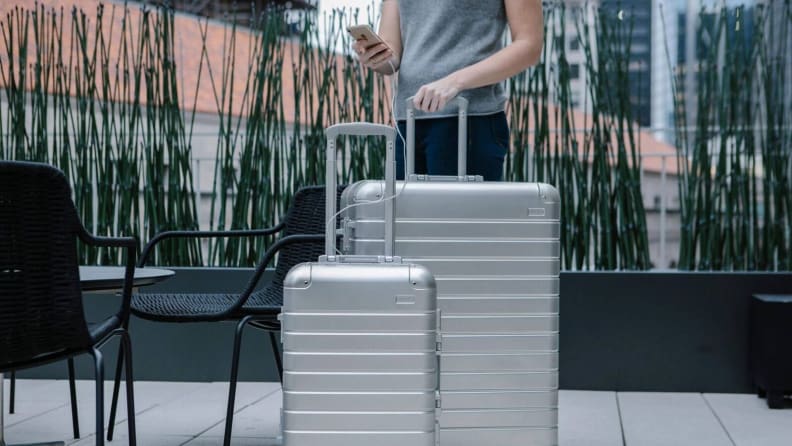 When Meghan had an Instagram account, she often posted pictures of her travels. She and Prince Harry will need luggage for their honeymoon and all those royal engagements so I'd get them a matching set of The Carry-On. The suitcases have been all over Instagram and for good reason: They are stylish, high-quality, and even have a built-in battery so they can charge their tech. When we tested checked luggage, the Large Away Travel Suitcase took the top spot for the best hard-sided suitcase.
Get The Carry-On for $225 from Away
4. Ivation Wine Cooler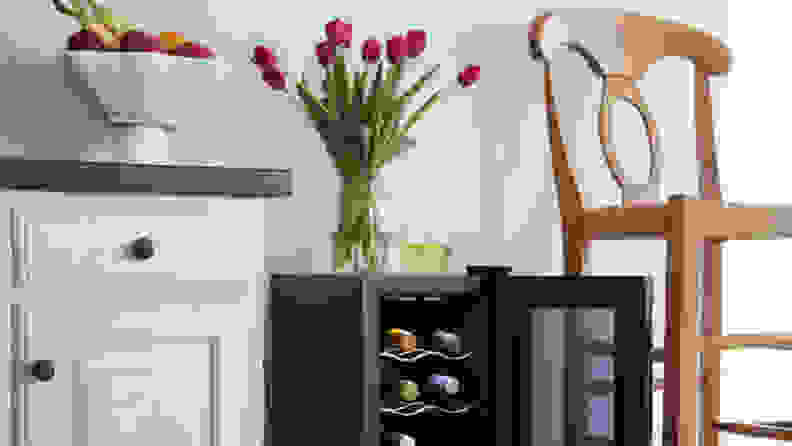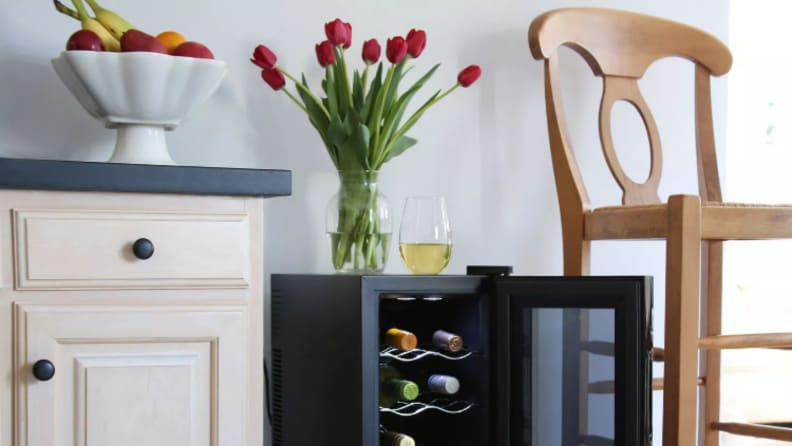 Meghan's former lifestyle site, The Tig, was named after her favorite Tignanello red wine. As she told People: "Tignanello is a full-bodied red wine that I tried about seven years ago. In wine circles, it is nicknamed 'Tig.' It was my first moment of getting it — I finally understood what people meant by the body, structure, finish, legs of wine. The TIG is my nickname for me getting it. Not just wine, but everything." The royal couple will need to have wine on-hand for date nights and entertaining so the Ivation Wine Cooler, a best-seller on Amazon , will come in handy.
Get the Ivation Wine Cooler for $159.99 on Amazon
5. Le Labo Santal 26 Classic Candle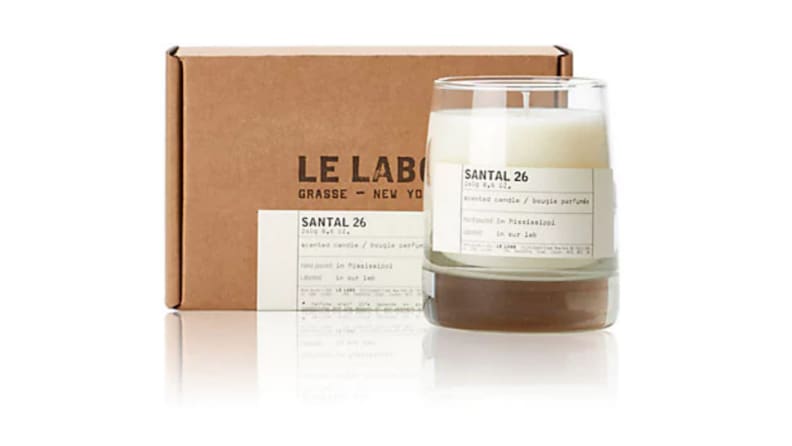 Royal expert Katie Nicholl has literally written the book about the private prince. In her book, Harry: Life, Loss, and Love, Nicholl gave us the scoop on Meghan's favorite scent. "An accomplished cook, Meghan loved to make extravagant dinners for Harry, and they enjoyed staying in and eating her delicious homemade meals and watching films and TV shows like The Crown on Netflix," Nicholl wrote in an excerpt published in New York Post, "She had certainly transformed Nottingham Cottage, tastefully adding some feminine touches to the bachelor décor, including fresh flowers, organic cookbooks and her favorite Le Labo Santal 26 scented candles." (Royals, they are just like us...except when they Netflix and chill, they allegedly watch an adaptation of their lives.)
Get the Le Labo Santal 26 Classic Candle for $75 at Nordstrom
6. Venus Et Fleur Arrangement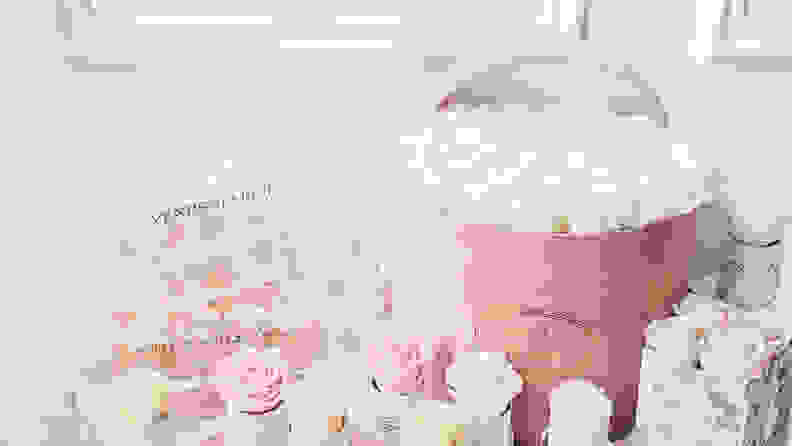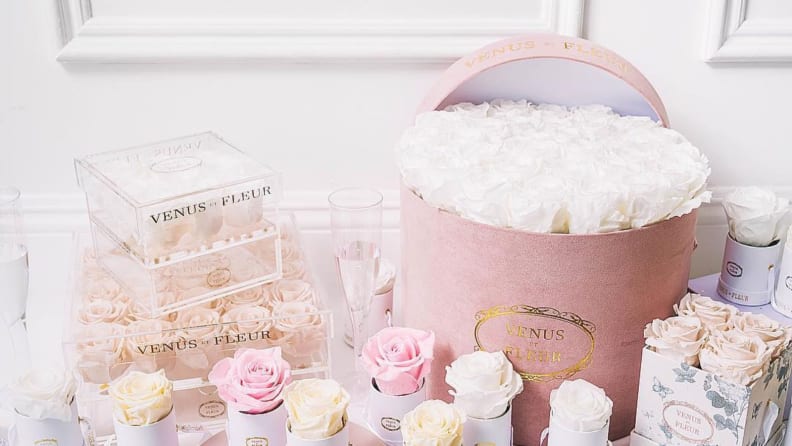 Meghan and Prince Harry's wedding floral arrangements will feature white garden roses in the bouquets and flower arrangements in St. George's Chapel at Windsor Castle, according to People. They report that the choice holds a sentimental meaning for the couple because white roses were one of Princess Diana's favorite flowers and were featured in the temporary garden which opened to mark the 20th anniversary of Princess Diana's death. Meghan and Prince Harry can keep beautiful white roses in Nottingham Cottage year-round with Venus Et Fleur. Their roses maintain their color and scent for an entire year thanks to their proprietary treatment.
Shop Venus Et Fleur's arrangements here
7. Steamline Luggage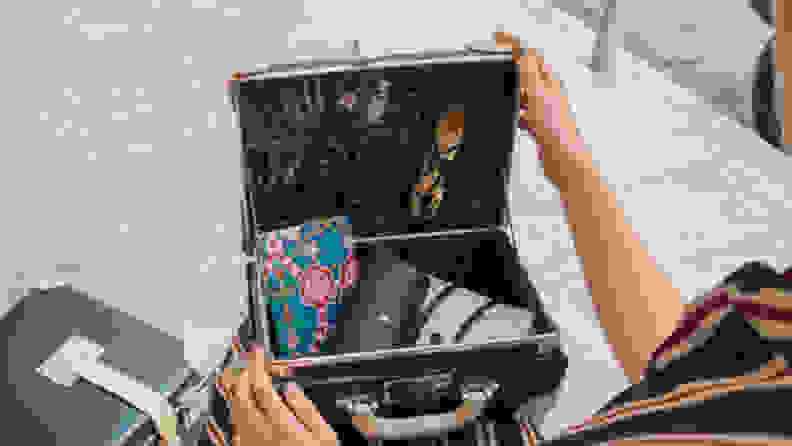 Long before landing a starring role on Suits, Meghan was a briefcase model on Deal or No Deal. We'd give her a vintage-inspired Attaché, which coincidentally is a nod to one of her other jobs. When Esquire asked her about her career path in a 2013 interview she said, "I would put that in the category of things I was doing while I was auditioning to try to make ends meet. I went from working in the U.S. Embassy in Argentina to ending up on Deal. It's run the gamut. Definitely working on Deal or No Deal was a learning experience, and it helped me to understand what I would rather be doing."
8. Montblanc Fountain Pen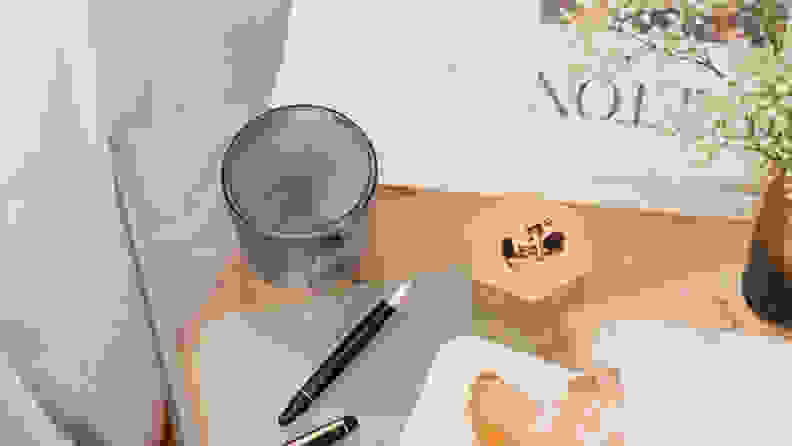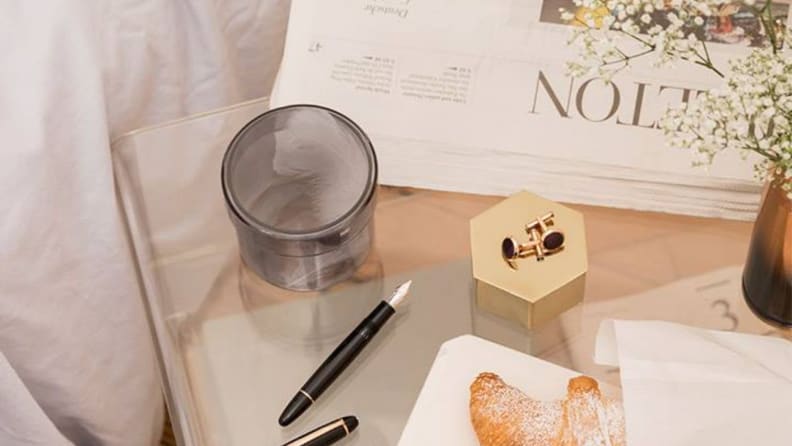 Meghan and Prince Harry are going to have to write hundreds of thank you notes after their wedding and, luckily, Meghan is a calligraphy expert. She told Esquire that she penned the invitations for Robin Thicke and Paula Patton's wedding and Dolce & Gabbana's celebrity correspondence as a freelance calligrapher. A fancy fountain pen from Montblanc would be a fitting gift if you attend a wedding that Bridebook estimates will cost more than $45.8 million (£32 million). Meghan and Prince Harry invited 600 guests to their private wedding, according to People. (601 considering I still haven't gotten my invite.)
Get MontBlanc Meisterstuck Le Grand Ballpoint Pen for $262.24 on Amazon
9. Vitamix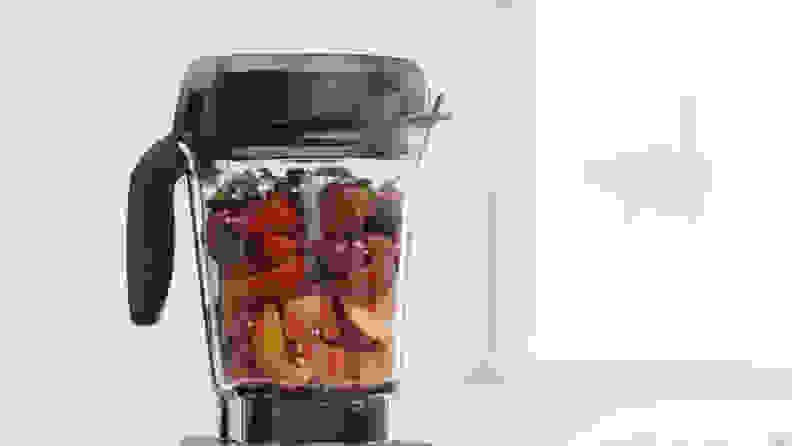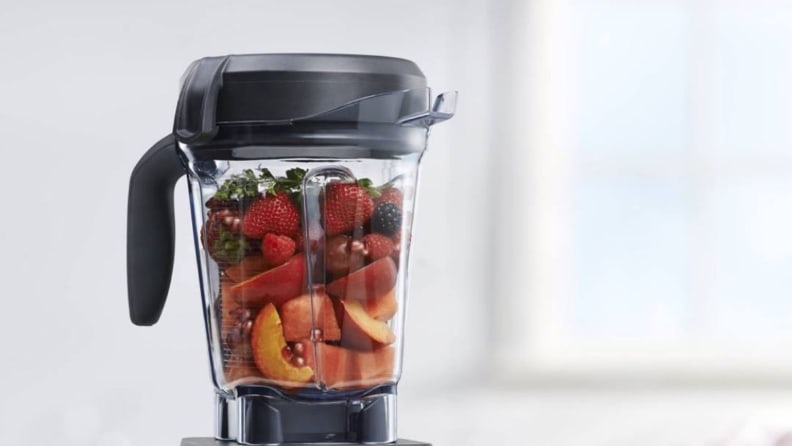 Meghan told Esquire about her other true love, her Vitamix. "It's like a commercial at this point. But I use it every day for pestos or shakes," she said, mentioning that she has even brought it with her on vacation. According to Mirror and 9 News, it's speculated that the Queen will gift the newlyweds York Cottage, from her Sandringham Estate so Meghan and Prince Harry will need a new Vitamix for their country estate. We think the Vitamix G-Series 7500 would be perfect them. It's one of our favorite blenders.
Get the Vitamix G-Series 7500 for $479.99 on Amazon
10. KitchenAid Mixer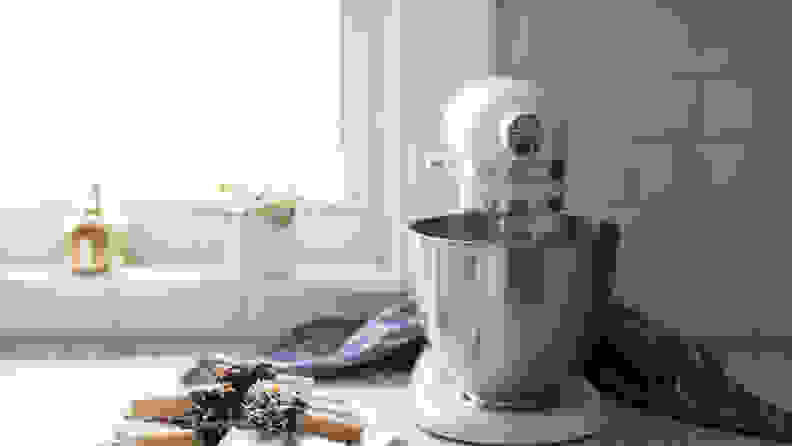 Kensington Palace announced that Claire Ptak will be creating a lemon elderflower cake that will feature "the bright flavours of spring" and "will be covered with buttercream and decorated with fresh flowers." The bride can whip up something similar with the fan-favorite KitchenAid Mixer and the recipe People created based on what we know about the cake. Our favorite is KitchenAid's Artisan Series mixer—and guess what? It comes in royal purple!
Get the KitchenAid Artisan Series 5-Qt. Stand Mixer in Lavender Cream for $346.30 on Amazon