Home & Garden
14 products under $100 that have lifetime warranties
Reject throwaway culture: Buy it once, but buy it right.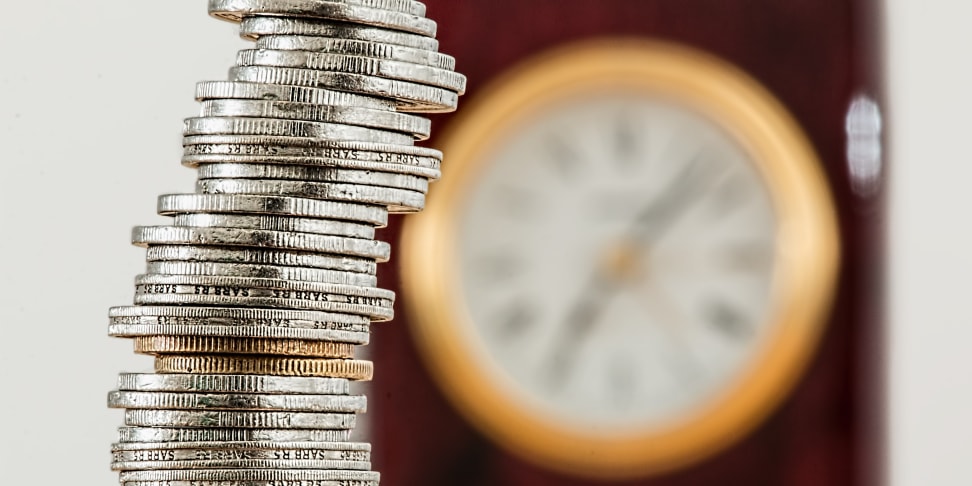 Credit: Pexels.com
We're living in an era of cheaply made goods, all fueled by a perfect storm of volatile consumer tastes and planned obsolescence.
Some manufacturers, however, are pushing back and doing things the old-fashioned way. They're committed to making quality goods—sometimes even manufacturing them in the U.S.—and standing behind them with lifetime warranties. Some companies, like L.L. Bean, have built up a cult following thanks to generous guarantees and return policies. Other companies may be lesser-known, but are still just as obsessed with quality.
If you've had it with our throwaway culture, here is a list of some products from companies you might not know offer lifetime warranties. They might be expensive up front—but you'll never have to buy a replacement for as long as you live.
Darn Tough Socks
Darn Tough is a Vermont-based company that makes socks for hiking and running. All of the company's products are made in the USA—Vermont, to be specific. Every single pair of Darn Tough socks is backed by a lifetime, unconditional, no-questions-asked warranty.
If your socks wear out or if they get a hole in them, you can send them back and get another pair sent to you. Basically, Darn Tough wants to provide every pair of socks you'll ever own.
ESEE Knives
Whether you're out camping or working around the house, a good knife can come in handy. ESEE knives—like the 1301ODB—have a lifetime warranty that is transferable. That means even if you sell or give the knife away, the warranty will follow where ever it goes.
Although 1095 steel isn't the hardest metal out there, it's easy to sharpen and maintain. If it breaks, just fill out this form, and send the blade back to get a new one. There are caveats: ESEE's warranty does not cover wear and tear and rust. But if you take care of your knife, the company will take care of you.
Tervis Tumblers and Water Bottles
There's no way around it: Humans need to drink water. Tervis may be most famous for its novelty tumblers, but the Florida-based company also makes drinkware that's suitable for everything from hiking and running to poolside parties.
The company's 25-oz. bottle is BPA and melamine free, and can even go into the microwave. It's rare to see a water bottle that can also hold soup, and even rarer to find a water bottle backed by a lifetime warranty. Tervis will reimburse you for any products that show any visual defects caused by bad workmanship—no receipt necessary. Posts in online forums generally speak well of the company, and show that consumers have had good luck getting broken or melted bottles replaced.
Briggs & Riley Luggage
Few activities are more stressful than travel. The last thing you want is to get to your destination and find your toiletries have leaked all over your clothes. That's why frequent fliers and pilots alike recommend this bag from Briggs & Riley. It may be expensive—but you only have to buy it once.
As is the case with all Briggs & Riley luggage, should your suitcase or toiletry bag break, the company will fix it. That's true whether the damage came from you, the airline, or your AirBnB host's dog. While you have to fill out a form in order to get a repair authorization and then pay to send the whole thing back, we still think that's a lot less hassle than buying a new bag.
Smith Optics Glasses
Whether you're a dermatologist or just play a lot of Super Mario Bros. 3, you know that the sun is out to get you. However, Smith Optics has you covered: If you purchase a Smith bike helmet or pair of sunglasses from an authorized dealer, Smith will guarantee its products to be free of manufacturing defects forever. Owners of Smith goggles, helmets, and sunglasses have left lots of praise online for the company's warranty process.
Craftsman Hand Tools
Craftsman, Sears' in-house tool brand, is a storied brand with over 80 years of experience. Throughout the years, Craftsman hand tools have remained top sellers—affordable alternatives to the likes of Snap-On and Mac.
While things have changed over the years—many Craftsman hand tools aren't made in the U.S. anymore, and what's considered a "manufacturer's defect" can sometimes depend on a Sears store manager's mood—there's still a lifetime warranty on any non-powered hand-tool that wears a Craftsman label. Just bring it in to any Sears store and get a replacement.
Saddleback Leather Wallets
Technically speaking, Saddleback only offers a 100-year warranty. Unless life expectancy goes up dramatically, though, we're still counting it. Saddleback makes a variety of leather products including an excellent ID Wallet. The Saddleback cardholder is great because it's durable and minimalist. Holding up to 12 cards, the ID wallet comes in a variety of colors to go with any style. If the holder breaks down from normal wear and tear, the company will replace its product and even pay for the shipping both ways.
The warranty is transferable, too, so conceivably your great-grand children could get a new wallet. Why is Saddleback so generous with its warranty? We'd like to think it has to do with their real-world testing: If you visit its warranty page, you'll see a Saddleback leather bag getting tested by an angry crocodile, a trampling elephant, and a shark.
Calphalon Cookware
This one was a little slippery, and not just because Calphalon makes nonstick cookware. Not all Calphalon pans are designed to last forever. Only newer products, like the Unison line, carry a lifetime warranty. They're available as both sets and open stock, however, so you can try out non-stick alongside cast iron.
While we've read a few user reviews that say minor defects will not be replaced, we'd choose the pots and pans with a lifetime warranty over those without any time.
Tupperware Containers
Tupperware has taken its place amongst Kleenex, Velcro, and Dumpster as a brand whose name has become synonmous with its chief product. That's not just because of the parties: the company is also well-known for its lifetime warranty. For normal, non-commercial use Tupperware will replace chipping, cracking, breaking or peeling products. The downside is that you have to pay for shipping and handling.
Amongst the many styles of Tupperware out there, we're partial to the retro-opaque bowls with lids. Color coordination makes it easier to organize recipes, and we think opaque bowls look better than clear ones in a kitchen.
Vermont Teddy Bears
You've probably heard the Vermont Teddy Bear Company's ubiquitous ads on a morning radio show. But did you know their bears are guaranteed to last a lifetime? Whether you're buying for a child or an adult, Vermont Teddy has bears for all occasions. The zombie teddy caught our eye because it appeals to ghoulish teenagers, whimsical adults, and slightly older children. But if teddy gets lots of love, from playdates, dogs, and time, you're covered.
The full lifetime warranty applies only to the bears themselves, and not the outfits and accessories that come with them. Still, it's whats on the inside that counts, and the people at Vermont Teddy will perform "surgery" to get your child's companion back into playing shape.
Timbuk2 Messenger Bags
Designed in San Francisco, Timbuk2 puts out a well-made lineup of messenger bags and backpacks. The Classic Messenger bag is a good example: It has a place for everything from your phone to your water bottle, all in a weather-resistant shell.
While the lifetime warranty is a bit vague, leaving the decision to repair completely up to the company's discretion, you can find out whether any damage is covered before sending in your bag. All you have to do is snap a few pictures and send them to warranty@timbuk2.com, and you can learn ahead of time if your bag can be repaired or if it might get replaced.
LupinePet Dog Collars
LupinePet guarantees its durable dog collars, leashes, and harnesses even against the teeth of a tenacious puppy. Made in New Hampshire since 1990, LupinePet's products are guaranteed for life against any and all damage, including chewing.
With its EZ Return Form, all you have to do is upload a photo of your damaged collar to start the process for claiming a new collar.
Zippo
When it comes to warranties, Zippo really lights the way. The company's longstanding slogan, "It works, or we'll fix it!" means that many products are guaranteed forever.
However, not all products are covered. The lifetime warranty does include some hand warmers and knives. It also covers the classic wind-proof lighter which became famous during World War II. It has been built in Pennsylvania since 1933.
Le Creuset
Le Creuset's French-made cookware is pricey—but many home and professional chefs alike say it's some of the best cast iron in the world. The famed round Dutch oven may be $179, but it's backed by a lifetime warranty. So are more affordable products, like the company's cast iron skillets and pans.