Home & Garden
15 workout accessories to help you stick to your fitness goals this fall
Just because the weather is cooling off doesn't mean your workouts should fall behind.
Credit: Fitbit / JLab
The transition from balmy summer temperatures to the cool and rainy autumn weather can be bit jarring, especially if you love taking your workouts outside. Suddenly, you're packing away your tank tops and sweat-wicking socks and digging out your fleece hat and raincoat. And you might wish for those easy, breezy summer days.
But, all is not lost when you're outfitted with the right workout accessories for your fall runs, bike rides, hikes, and yoga sessions. This fall, instead of bemoaning the fact that summer's over, you'll be warm, comfortable, hydrated, and ready to tackle even the toughest workouts as the weather grows cooler.
Start fantasizing about fall and check out these must-have fitness products for fall—they're all top-rated, high-quality, adored by athletes, and perfect for the changing seasons.
1. A thick yoga mat for indoor and outdoor workouts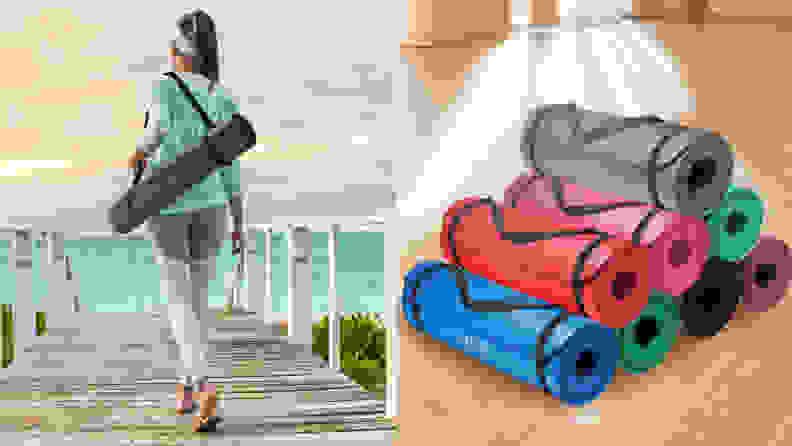 Whether you're downward-dogging it at your hot yoga studio or participating in an outdoor yoga class, a thick mat is sure to improve your practice. At 4.5 stars and nearly 4,500 reviews, this mat is a favorite among yogis, praised for its durable, thick material that won't slip around during class. And to that, we say namaste.
Get the Sivan Health and Fitness Yoga Mat on Amazon for $20.99
2. A cozy blanket to go with your yoga mat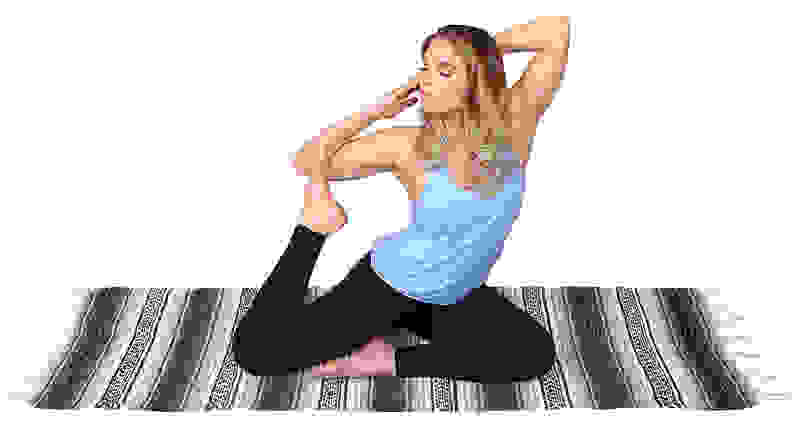 When you've reached the savasana portion of your yoga class, it can be oh-so-comforting to have a blanket on hand. You can cover yourself up, roll it up as a bolster, or even turn it into a strap for some light stretching. This versatile (and stylish!) blanket has gotten plenty of positive reviews, and you'll be glad you have it to practice outside on those nippy fall days.
Get the El Paso Designs Mexican Yoga Blanket on Amazon for $19.99
3. A highly-rated pair of antimicrobial running socks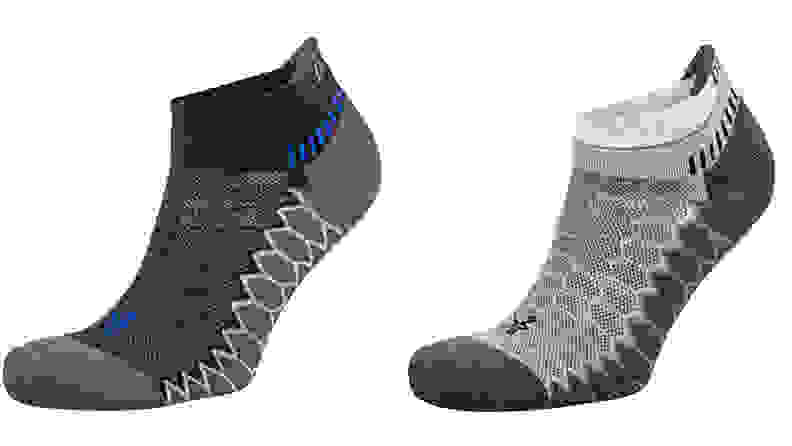 Runners know that finding the right pair of socks for in-between temperatures can be tricky. You don't want them to be too thick that you sweat even more, but too thin and your feet will be freezing. Balega socks, which often make the lists of best socks among running experts, always seem to strike that ideal balance of not too thick, not too thin. These socks also have silver, antimicrobial fibers and offer compression, which means your feet won't be as sore after challenging runs.
Get the Balega Silver Antimicrobial Compression-Fit Running Socks for Men and Women on Amazon for $15
4. Three water bottle options for whatever suits your workout needs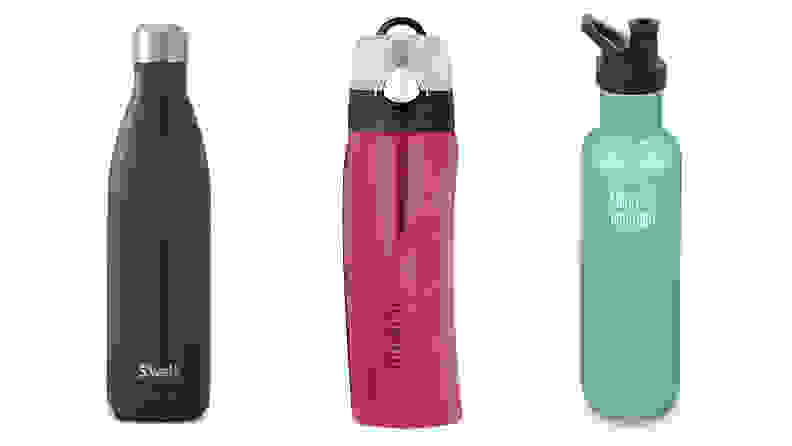 There's a water bottle that matches every kind of workout you can imagine. After a cold run, you might want to rehydrate with some hot tea—in that case, this S'well vacuum-sealed water bottle can come to the rescue, as it can keep beverages warm or cold for hours and hours.
Perhaps you need a bottle that can slip into your running backpack, like a Klean Kanteen leak-resistant bottle. Or maybe you need one that fits into the holder on your bike and won't break the bank—a Thermos water bottle with a sipper lid fits that bill. It even has a tracking ring on the lid to help you track your intake.
5. A hands-free dog leash to work out with your furry friend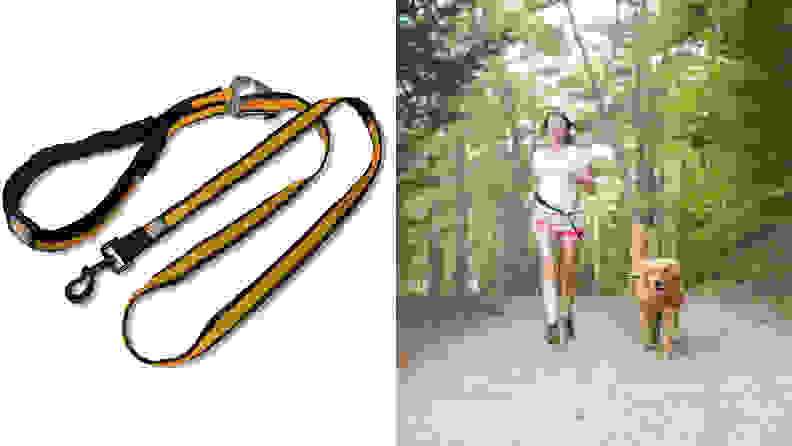 If you can't imagine heading out for your fall walks or runs without your pup, you'll love one of our picks for the Best Dog Leashes of 2018: the Kurgo 6-in-1 Quantum Hands-Free Dog Leash, touted for its versatility. We love that it can be used in a multitude of ways, but the best for your runs is the hands-free option so your dog can tag along.
Get the Kurgo 6-in-1 Quantum (TM) Hands Free Dog Leash on Amazon for $25
6. Cozy hats to warm up chilly workouts
A skull cap is a great choice for a fall workout. It's not overly thick, the material wicks sweat, and it can fit under a bike helmet. A two-pack of caps from Renegade Adventurer will keep the wind at bay all autumn long, or, if you have a ponytail, you can work a TrailHeads hat so you can avoid having that unseemly ponytail bump under your hat.
7. A backpack that will keep you hydrated during every workout
Even though it's cooler outside and you're likely not sweating as much in the fall as in the summer, that doesn't mean that you can skip hydrating during and after workouts. That's why this hydration backpack is so handy. You can choose to fill the vest-style backpack with two water bottles or a water bladder, and there's also a zip-up pocket to stash running or hiking essentials.
Get the TRIWONDER Hydration Pack Backpack on Amazon Starting at $29.99
8. A set of clip-on lights to compete with earlier sunsets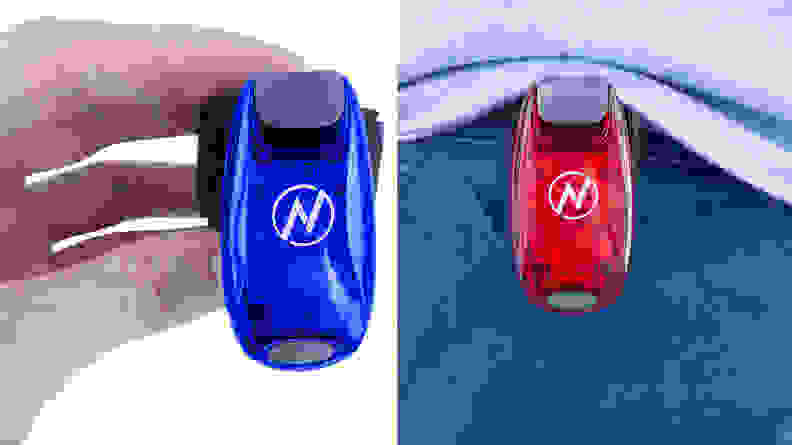 With the dropping temperatures come darker evenings, which might be the only time you can sneak in your workout. From biking to running to walking, being visible is imperative this time of year, and you can achieve that with these two clip-on LED lights. They have three lighting modes, so drivers will be sure to see you.
Get the Apace Vision LED Safety Light (2 Pack) on Amazon for $16.52
9. Compression socks for fall and beyond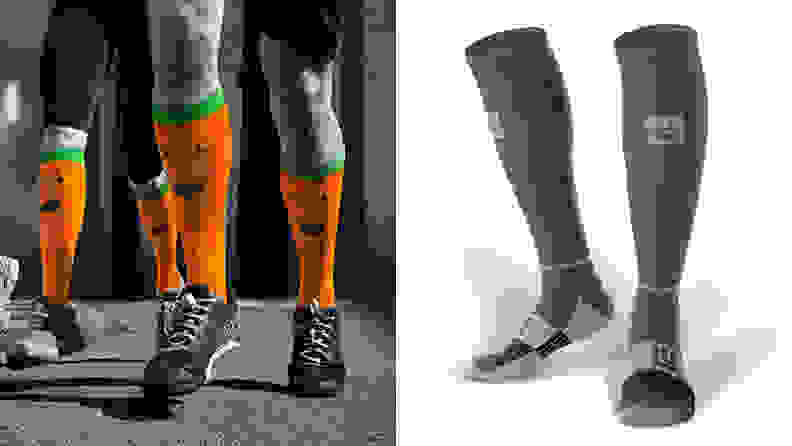 There are few things as fun as a Halloween-themed 5K race, where runners rock their orange-and-black best. Jump on the bandwagon with these festive, jack-o'-lantern compression socks. Or, if you'd prefer compression socks that are effective and can be worn after Halloween, the MudGear premium compression socks should be your go-to. According to the reviews, these socks are thick enough to combat the muddiest of workouts, so you can run rain or shine.
10. A fitness tracker so you can meet all your goals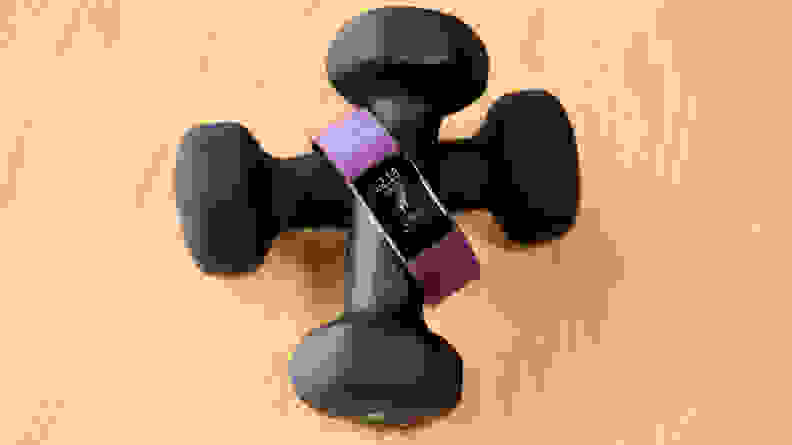 The new year is still a long way off, but you can get a head start by setting some goals for yourself right now, and a fitness tracker is an excellent way to do it. After testing all the leading fitness trackers, we figured out that the Fitbit Charge 2 is the best fitness tracker of 2018, and for good reason. It keeps track of steps, heart rate, and calories, and it even offers guided breathing sessions so you can find some zen in the middle of your busy day.
Get the Fitbit Charge 2 Heart Rate + Fitness Wristband on Amazon for $119.95 ($30 off)
11. A pair of gloves with built-in lights
There are lots of options for being more visible at night, but this might be the most innovative one yet—a pair of gloves with lights that are actually built right in. With a charge that lasts up to 10 hours (that's enough for 2-3 weeks of workouts), the LED lights and reflective trim mean that you can see and be seen during your evening workouts and keep your hands warm and free at the same time.
Get the Runner's Light Gloves on Uncommon Goods for $45
12. A high-quality pair of gym-friendly earbuds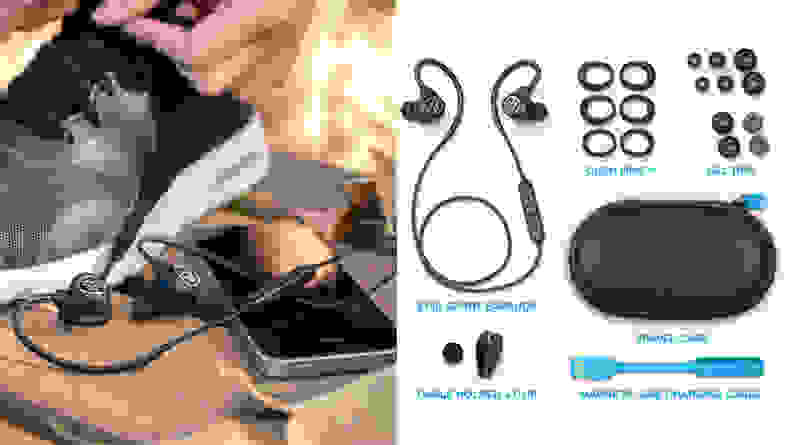 A pair of wireless earbuds can make a workout even better, whether you're indoors or out. Although the JLab Audio Epic Sport Wireless Earbuds have less-than-awesome reviews, we tested them ourselves and named them the best wireless earbuds for running, so we're confident that they're worth it. They give you 12 hours of Bluetooth play time and they're sweatproof so you can train harder.
Get the JLab Audio Epic Sport Wireless Earbuds on Amazon for $99.99
13. A portable flashlight to illuminate outdoor workouts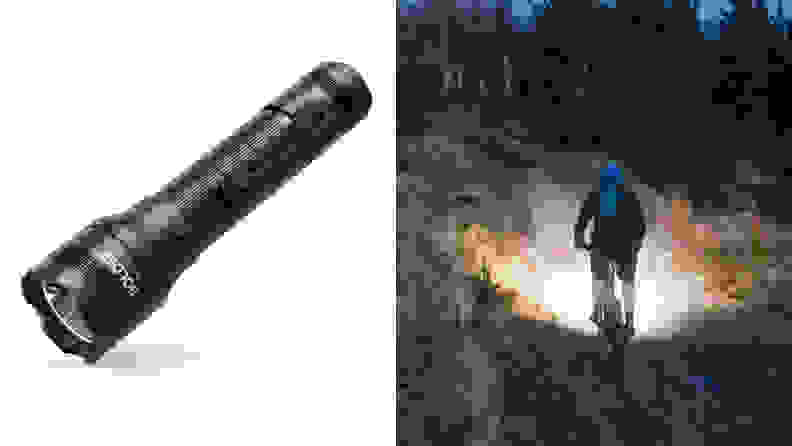 It's a smart idea to bring a flashlight whenever you're tackling a workout in the dark, and it helps if that flashlight is lightweight and portable, too, like our favorite flashlight. The Anker Bolder LC40 flashlight is priced right, and with its small size, bright light, and USB-rechargeable battery, it's incredibly convenient.
Get the Anker [Rechargeable] Bolder LC40 Flashlight on Amazon for $19.99
14. An armband that can fit the latest smartphone models
If you need music while you workout, an armband is a must-have no matter the season, and this one fits all of the latest and greatest smartphones on the market. It even has enough room to fit Otterbox and Lifeproof cases, providing even more protection for your beloved phone.
Get the Tune Belt Armband on Amazon for $17.95
15. A battery pack so you can always power up your workouts
Isn't it an awful feeling when you're out for a long workout, and your smartphone dies? Avoid that pitfall with a portable battery pack that will ensure you can map your run, track your steps, and listen to music. We recommend the RavPower Turbo Series 20100mAh, which we named the best USB battery pack of 2018 after testing all the leading options. It fits in a backpack, a fanny pack, or a large pocket, and it has two USB ports in case you need to charge multiple devices. This way you'll (literally) never be left out in the cold again during your workouts.
Get the USB C Battery Pack RAVPower 20100 Portable Charger on Amazon for $51.99
Prices are accurate at the time of publication, but may change over time.