Home & Garden
Is this budget blender the Vitamix alternative we've been waiting for?
We put our favorite Vitamix up against the Eufy MiracleBlend—here's what happened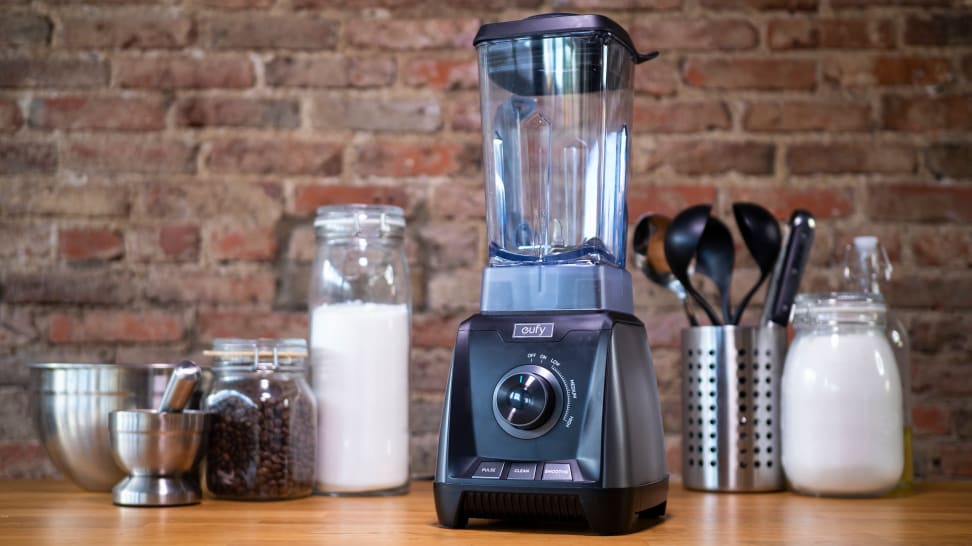 Credit: Reviewed/Jackson Ruckar
While Vitamix may not have grabbed the very top spot in our ranking of professional-style blenders, the brand's blenders are some of the most coveted small appliances on the market—and its easy to see why. Powerful motors, sleek, intuitive design, and a 7-year warranty makes them the perfect kitchen tools for home chefs and professionals alike.
That is, for those who can afford one. A new Vitamix can cost you anywhere from $300 to $800, depending on which model you choose. What's a regular person to do if they want to blend, crush, and chop to their heart's content but can't afford to shell out part of a paycheck on one little appliance?
Enter Eufy. The robot vacuum company has just introduced their first and only blender, the Eufy MiracleBlend, that bears a striking resemblance to the Vitamix Pro Series 750, one of our favorite professional-style blenders. The catch? At $120, the MiracleBlend is selling for one-quarter the price of the $600 Pro Series 750.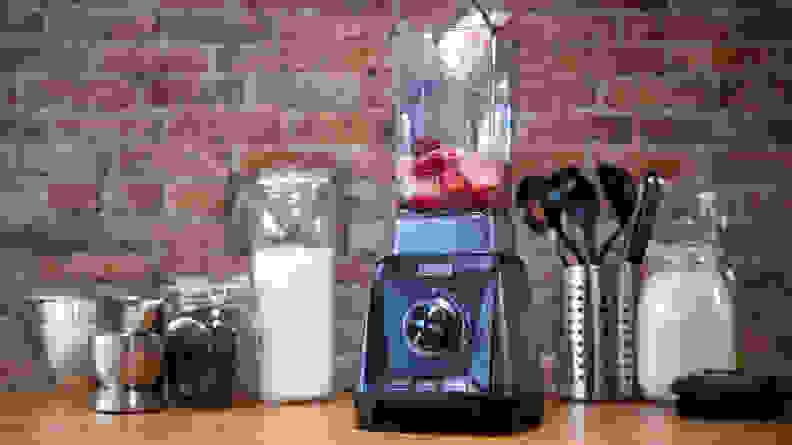 While we're regularly impressed by the quality of Eufy's robot vacuums, I was skeptical of the company's first foray into blenders. Could this dupe compete with a beloved product four times its price? I tested the Eufy and the Vitamix side-by-side to see.
What the Eufy does right
It can handle any smoothie
If there's one thing the Eufy needed to be great at making to compete with the Vitamix, it's smoothies. It's how most people use their blenders on a regular basis, and it''s the reason most people buy a Vitamix. Throughout high school and early college, I used Vitamix blenders to make smoothies at my organic cafe job and was consistently impressed with their ability to grind through just about anything my chia-loving customers threw at me. We even keep the Pro Series 750 out in our test kitchen at Reviewed for photoshoots and the occasional frozen treat.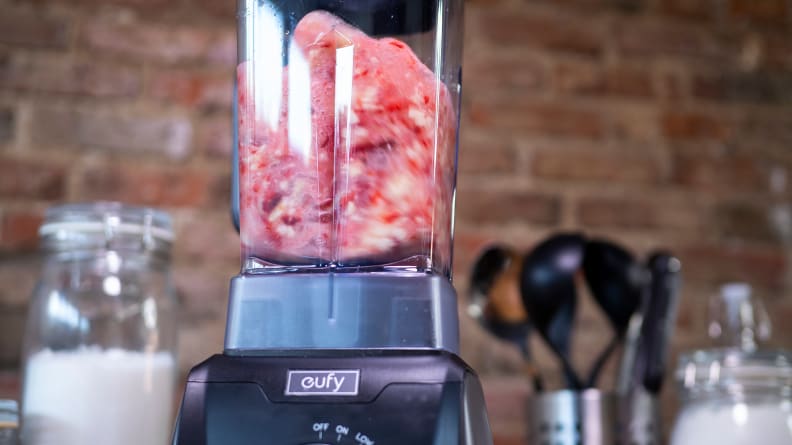 I was pleasantly surprised to find that the Eufy quickly blended up delicious smoothies on par with ones from the Pro Series 750. Various combinations of frozen fruit, yogurt, powders, leafy greens, and nut butters were blended into a smooth, even consistency with a simple press of the smoothie preset button. I didn't need to stop or restart the blender at any point to get the mixture to move.
Like the Vitamix, the Eufy has a hole in its lid for adding extra liquid or ingredients throughout the blending process, although it doesn't come with a tamper to prod at the mixture. While the blenders are certainly distinguishable from one another, you'd be hard-pressed to find a difference between the smoothies they produce.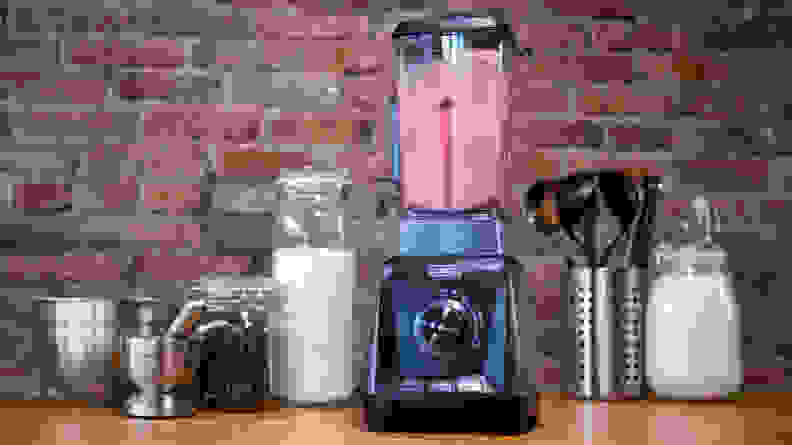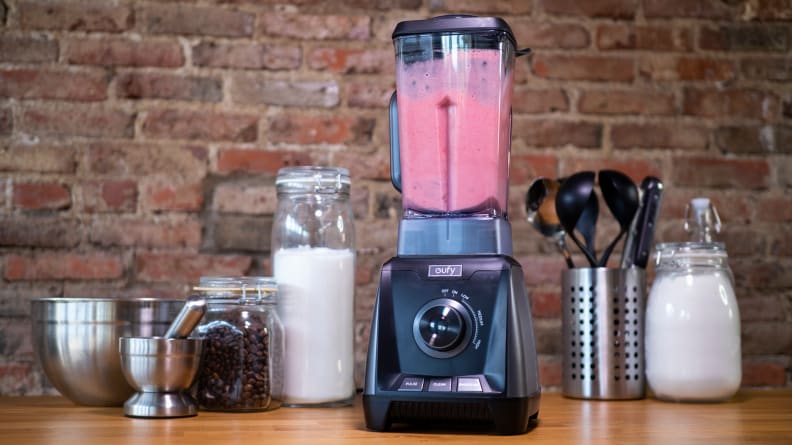 Consistently perfect consistency
I ran the Eufy through every one of our blender tests, from chopping almonds and M&Ms to crushing ice and frozen strawberries, and it aced each of them in one area: consistency. Even at a low speed, the Eufy was capable of turning ice cubes into a fine slush and almost any solid food item into an even powder.
The Eufy's powerful motor and sharp blades were clearly designed for precision, and customers will likely be impressed by just how consistent the blenders output is.
Sleek, Vitamix-inspired appearance
If you're drawn to the Vitamix because of its appearance, the Eufy should be pleasing to you, too. With its sturdy plastic container, sleek speed dial, and black silicone accents, the Eufy looks an awful lot like the Pro Series 750.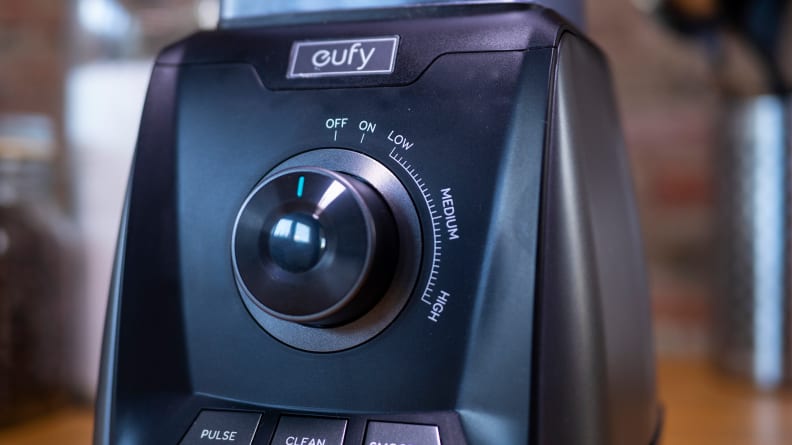 The products do differ in some key areas. The Eufy has a narrow appliance base but larger container base, making its appearance stouter and more rectangular than that of the the slender Vitamix. The Eufy's container is truly shorter and has a smaller volume than the Vitamix—50 oz opposed to 64 oz (there's also a 70 oz Eufy available for $200). It fits better under cabinetry, but can't blend quite as much at once.
The Eufy also has three fewer presets than the Vitamix, with just "clean," "pulse," and "smoothie" buttons in addition to its 10-speed dial. While many find presets helpful, the Pro Series 750 has labeled its presets with images instead of words, making it less likely that regular people who didn't read the manual will bother using them.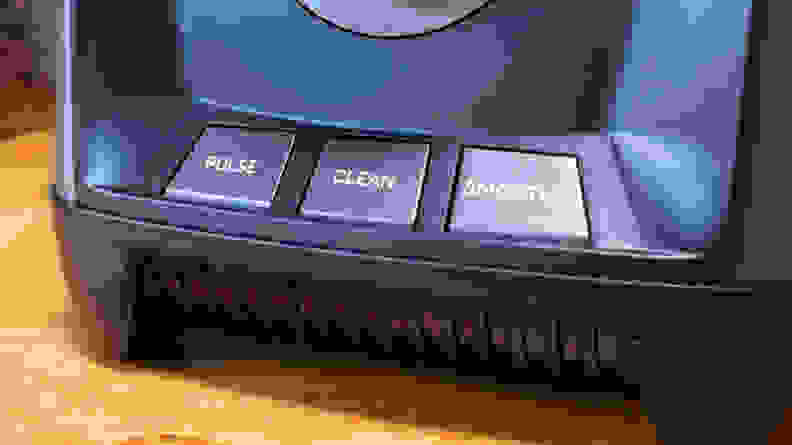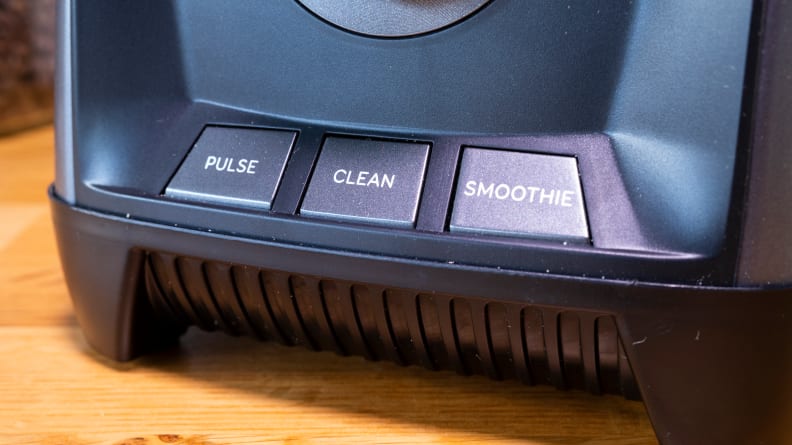 Where the Eufy falls short of the Vitamix
It's not designed for chopping or soups
Despite the chopping abilities it displayed in some of our tests, the Eufy's manual explicitly states that the blender should only be used for blending and chopping with liquids, not dry ingredients like a food processor. This immediately reduces how useful it is as a product and creates an area in which it can't compete against the Vitamix Pro Series 750. We also noticed a rubbery chemical smell emitting from the Eufy MiracleBlend when chopping, which signals the long-term damage this kind of use would have on the motor.
Although most people do purchase Vitamix blenders for smoothies, the appliances are capable of doubling as food processors, helping you chop your way toward dinner or prepare things like nut butters. Our Vitamix excelled in these tests, and its manual doesn't mention any issues with chopping dry ingredients.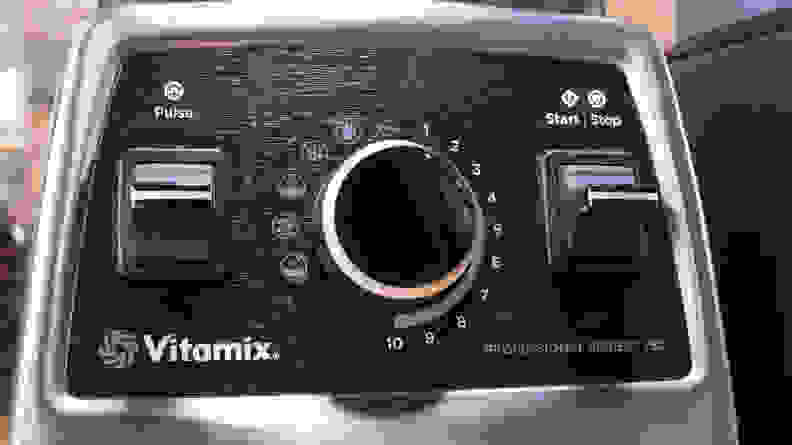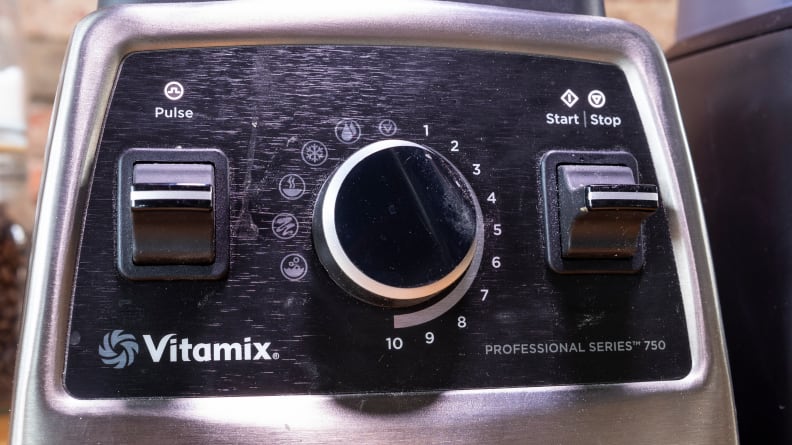 The Eufy's manual also states that it's unsafe to be used to blend hot liquids for soups and stews, which is not an issue with the 750. Compared to the Vitamix on variety of uses alone, the Eufy starts looks like something of a one-trick pony.
Its durability is a mystery
Because the Eufy MiracleBlend was released so recently, we can't speak to the the product's longevity in the years to come. On the other hand, we know from experience and customer reviews that the Vitamix 750 is made to stand the test of time, at least as far as blenders go. The products appear to be constructed similarly, but the cost difference has to come out somewhere.
Vitamix blenders are also backed by an impressive 7-year warranty, which sounds like a century compared to the 18-month warranty on the Eufy MiracleBlend.
Should you buy it?
If you only casually use your blender for smoothies and cocktails, yes. The Eufy MiracleBlend can crush ice and blend smoothies as quickly and with the same consistency as the Vitamix Pro Series 750. It looks the same, it blends the same, and its going to save you a lot of money, at least right now.
But if you are a serious home chef (or one with limited space in their kitchen) who wants a do-it-all blender that will last for years to come, the Vitamix might be a wise investment. They're expensive, yes—and not everyone needs to (or should!) commit to that—but they're ahead of the game for a reason.
Eufy has created an impressive, inexpensive dupe that is absolutely worth the money, but customers should think critically about what they want in a blender before clicking "purchase."