Home & Garden
This #1 best-selling hair dryer is actually a brush—and it's amazing
It dries my hair in 6 minutes, flat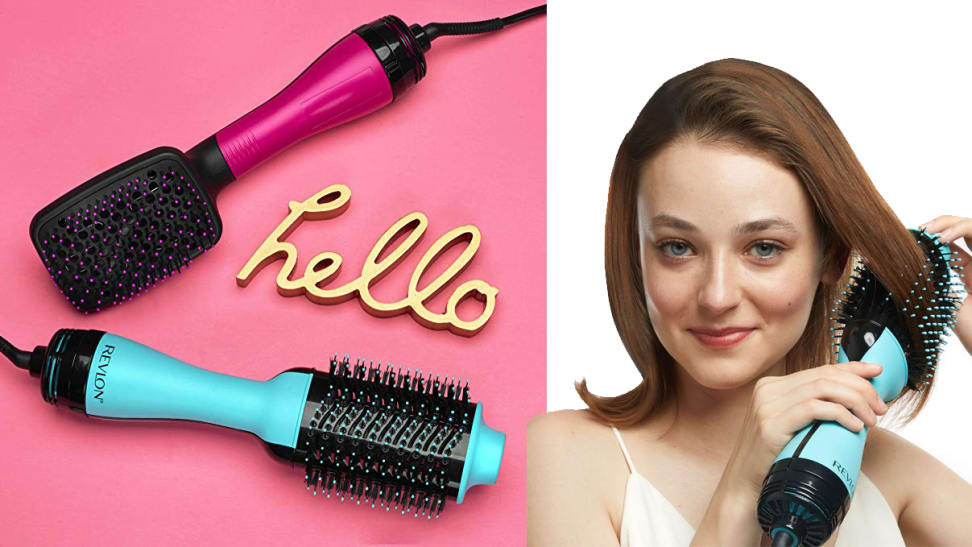 Credit: Revlon
As someone with curly but fine strands, I've struggled to style my hair—especially straighten it—without singing it. While that sounds dramatic, it's true: I've spent years fighting my cowlicks with a myriad of blow dryers, flatirons, and straightening brushes with little success. What's more, because it's oh so thin, my hair breaks tremendously easily with any heat—especially when I'm fighting against my Jewish curl patterns as hard as I tend to.
So when I stumbled upon the Revlon One-Step Volumizer Hair Dryer ($60), it seemed almost too good to be true. It's the #1 best-selling hair dryer on Amazon, with over 2k reviews and a 4.3 star rating. Not only do many reviewers swear it cuts drying time in half, many also have since ditched other heat styling tools, no matter how well loved, since they leave hair flattened—exactly what this dryer promises not to do by lifting at the roots for bouncy, full hair.
Putting the Revlon One-Step Volumizer Hair Dryer to the test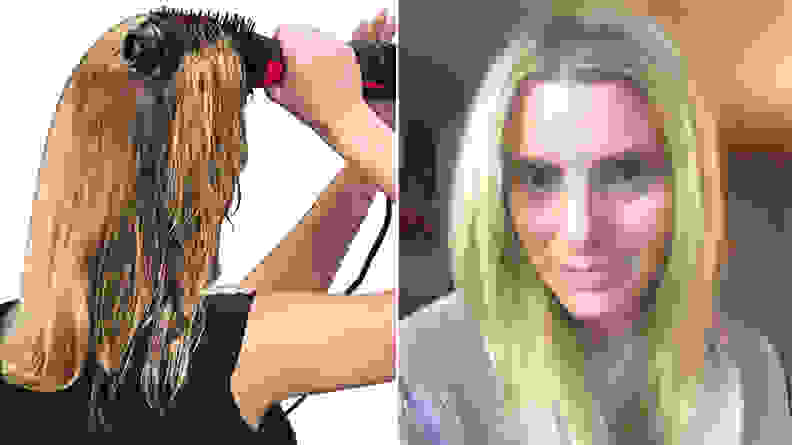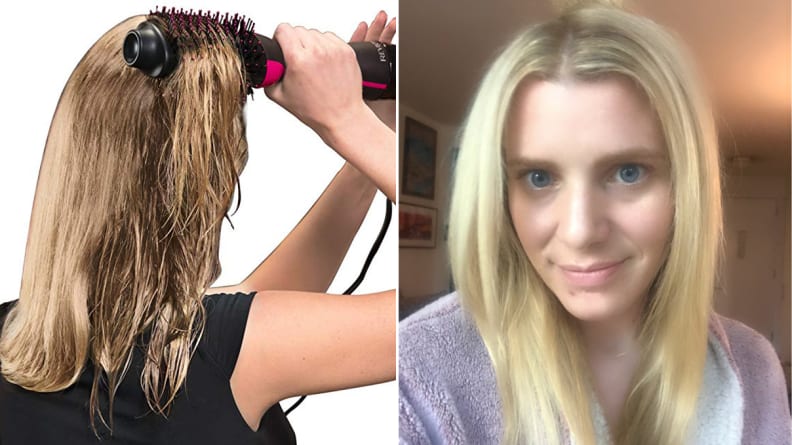 Ideally, I'd have Pantene-commercial hair: Long, lustrous, and impossibly smooth. And while my collarbone-length hair won't be growing to Rapunzel lengths anytime soon, I would like to mimic the texture and sheen you've seen in the ads—I hoped that the Revlon dryer would bring me closest to my hair model aspirations. As close as I'll get, at least.
On first try, I couldn't believe how quickly the Revlon Volumizer dried my hair: literally six minutes. The reason the dryer is so quick, according to the brand, is because it's designed to distribute air quickly and evenly to the hair, while also utilizing ionic technology for a shinier, smoother blowout—which was 100 percent the case when I tested (and retested) the dryer myself. What's more, the mixed nylon pin and boar bristles help grip hair for improved volume and control.
The unique oval brush design is gently curved, so I can place the dryer under my hair rather than blast the strands down from the top, flattening my style. That means my roots are lifted every single time, creating extra swing that also leaves my hair looking professionally styled.
Is a hair dryer brush right for you?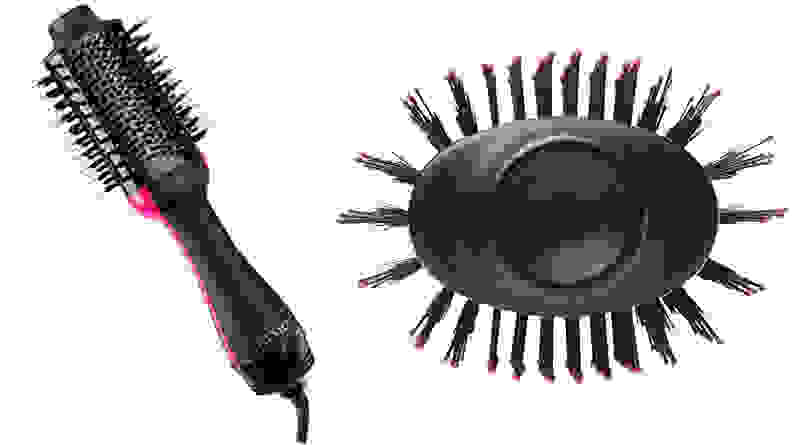 I've tested no less than two dozen different dryers and brushes for the sake of bouncy, shiny, salon-style blowout in the confines of my own home—and I can assure you that no tool has been as easy to use or hold as the Revlon Volumizer. I don't have to spend the time or effort polishing up with a straightening brush or flat iron, which helps to save precious minutes from my morning getting-ready routine, too.
The only caveat is the barebones design, meaning a lack of specific temperature settings and just two speed settings, rolled into one. There are settings for High and Low and a cool shot to seal in the style, but there is no specificity for what the actual temperatures are. As someone with fine hair, this isn't ideal since I generally like to keep my heat tools between 300-325ºF.
The lack of an exact temperature gauge is a bummer, but the end result is always right on par with my Pantene-commercial hopes—something I'd gladly sacrifice an exact temperature measurement for any day.