Home & Garden
Ulta is having an amazing sale on all the expensive makeup you love
These deals are worth setting your alarm for midnight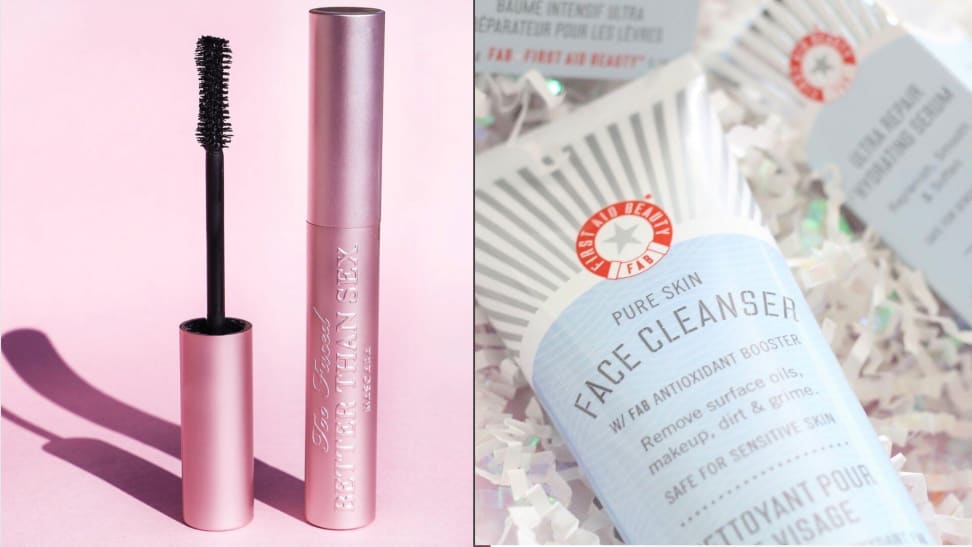 Credit: Instagram/Too Faced/First Aid Beauty
Beauty lovers, grab your wallets: Ulta's 21 Days of Beauty sale is here to save you a bundle on all the high-end makeup you love.
How does the sale work? Each day from March 18 through April 7, a new product will go on sale—for one day only. The sale features cult-favorite products by brands that are never discounted, like Benefit, Stila, Too Faced, and Anastasia. Each day's sale starts at midnight, and since these products are only on sale for one day, you'll need to buy fast.
These sales are so great—and so rare—that I have legitimately already set midnight alarms for the 10 best deals on makeup I love and already use. Mark your calendars now!
The sale runs from March 18 through April 7—each product will be discounted for one day only.
March 22: Our favorite cleansing brush by Clarisonic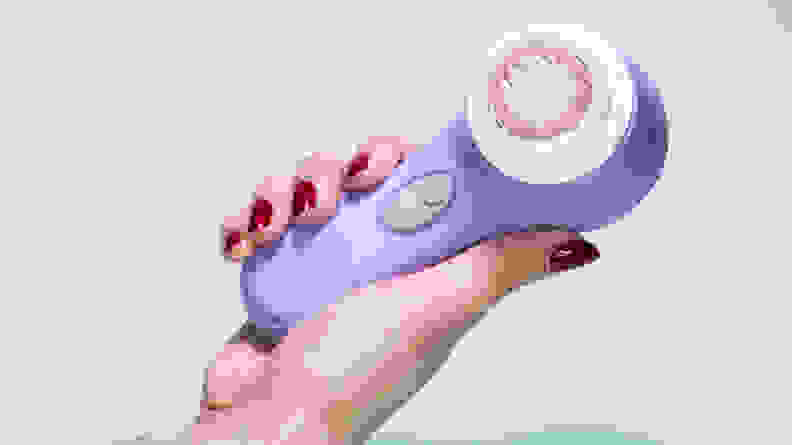 When I tested facial cleansing brushes, the Mia 2 blew competition out of the water. The brush head gently oscillates in a way that feels almost like a vibration. It's super gentle but it gives a thorough-feeling clean without stripping or irritating skin. Bristles are feather-soft on the included Radiance brush head, yet the one-minute cycle leaves your face cleansed and smooth—and it's never on sale. Grab it while the going's good.
Get it Thursday, March 22 for $119 (discounted from $169)
March 24: The best liquid eyeliner we've ever tested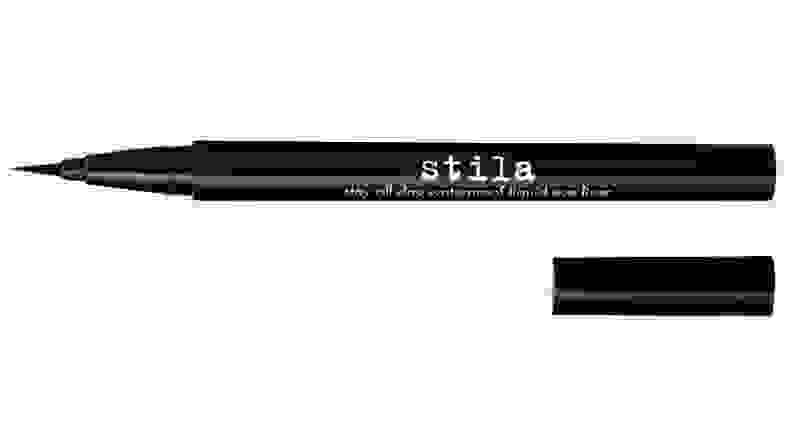 This is the holy grail of liquid liners, coming from someone who is in the midst of testing 10 of the top-rated liners on the market. The formula is inky black so you never have to trace over a carefully drawn line, and the tip is skinny enough to get a super sharp cat eye. Best of all, it does not smudge, fade, or flake, even on watery eyes. It stays put until you take it off. That's probably why it's the best selling eyeliner across retailers, and at $11 it's a steal (and cheaper than some of the drugstore varietals it beat).
Get it Saturday, March 24 for $11 (discounted from $22)
March 25: Benefit's blurring face primer for airbrushed skin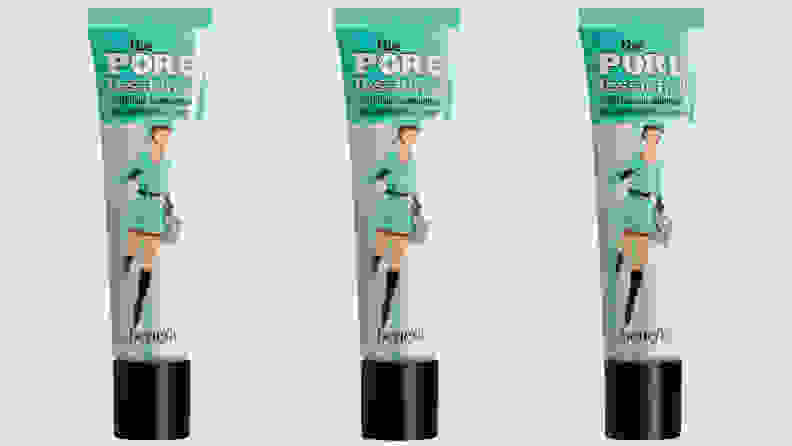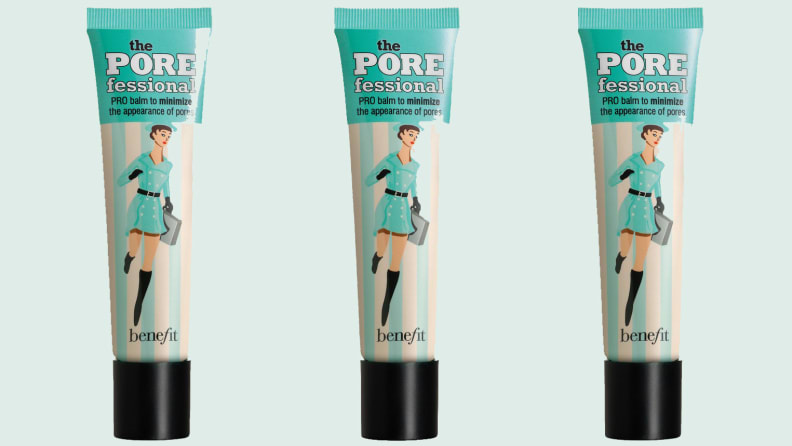 This stuff is like a real-time airbrush for your face. The silky balm blurs the appearance of pores and fine lines, so it's perfect alone or layered with makeup. It's translucent and oil-free so it complements all skin tones. Stock up while it's on sale, because you're going to love this stuff.
Get it Sunday, March 25 for $15.50 (discounted from $31)
March 26: This skin-perfecting set of First Aid Beauty products
A glowy-faced colleague of mine swears by this set. "My skin really took to the cleanser. It isn't drying at all and it is good for my sensitive eyes and skin. When they run deals, I can't help myself." This five-piece set comes with a gentle whipped face cleanser; Facial Radiance Pads to exfoliate and smooth; lightweight and quick-absorbing Ultra Repair Face Moisturizer for immediate hydration; Ultra Repair Lip Therapy to keep lips soft; and Facial Radiance Intensive Peel for an extra strength at-home exfoliating peel.
Get it Monday, March 26 for $22 (discounted from $44)
March 30: A long-lasting liquid lipstick from Too Faced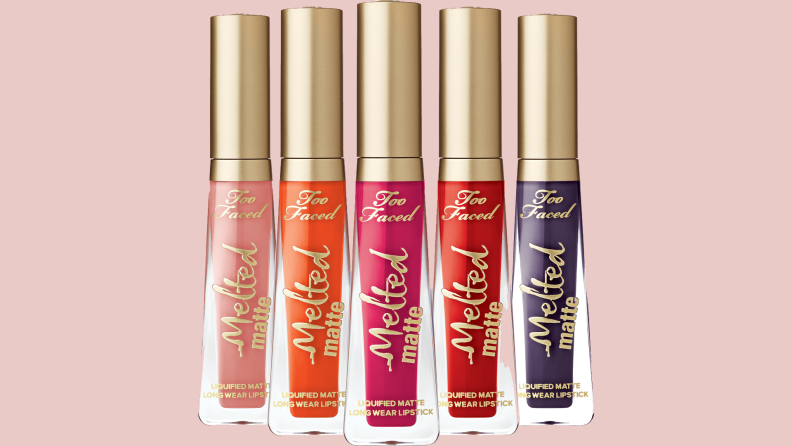 When we tested the best liquid lipsticks, this Melted Matte placed in an impressive 4th place of 13. It has an almost mousse-like texture which makes lips look nice and smooth, and the color didn't fade at all in 10 hours (though it did flake a bit toward the center of my mouth) and hardly transfers no matter what you eat or drink. It comes in 24 shades, and is well-loved across retailers. Grab a few while they're at an insanely low $10.50 a pop.
Get it Friday, March 30 for $10.50 (discounted from $21)
March 31: The best brow product ever by Anastasia
I'm far from the only person in our office obsessed with Anastasia's brow products. This ultra-slim, retractable pencil is head and shoulders above its other products. Its tiny pencil creates hair-like strokes so you don't wind up with overly filled brows. It's best to spot-fill areas where hair is sparse, and then blend strokes with the spooley at the end for a natural-looking finish.
Get it Saturday, March 31 for $10.50 (discounted from $21)
April 5: A nonslip eyeshadow primer by Urban Decay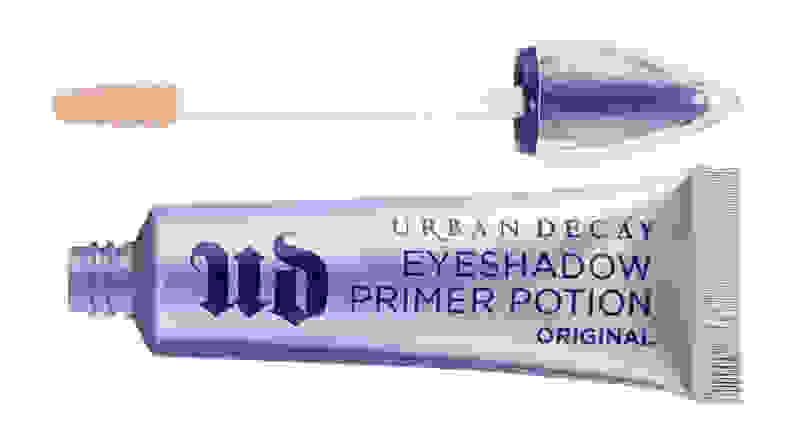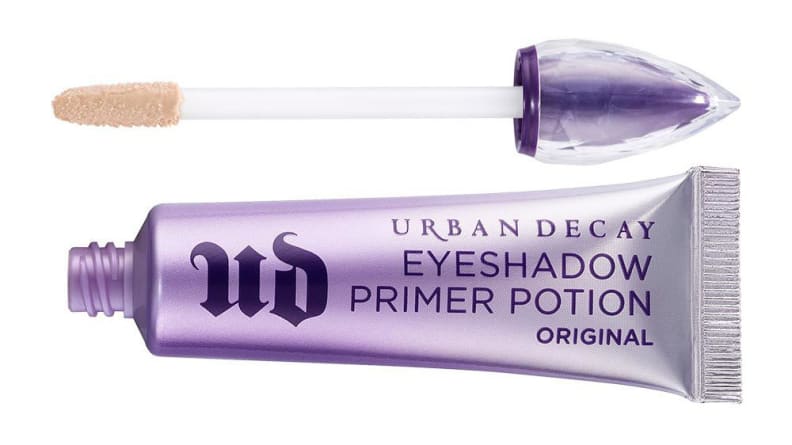 If you're a fan of smokey eyes (or if you have greasy or hooded lids like me), eyeshadow primer should be your best friend—and this one is a star. One co-worker has been using this primer for years and her eye makeup stays on from 9 to 5 and beyond.
The primer sets a smooth canvas and also creates a nonstick surface for shadow to adhere to. It even keeps finicky shimmery shadows in place for hours. With a crazy-high 4.7 star rating, this primer ensures you can even sleep in your most precise eye makeup and wake up to still perfect smokey eye (if that's your thing).
Get it Thursday, April 5 for $11 (discounted from $22)
April 6: My favorite Tarte matte lipstick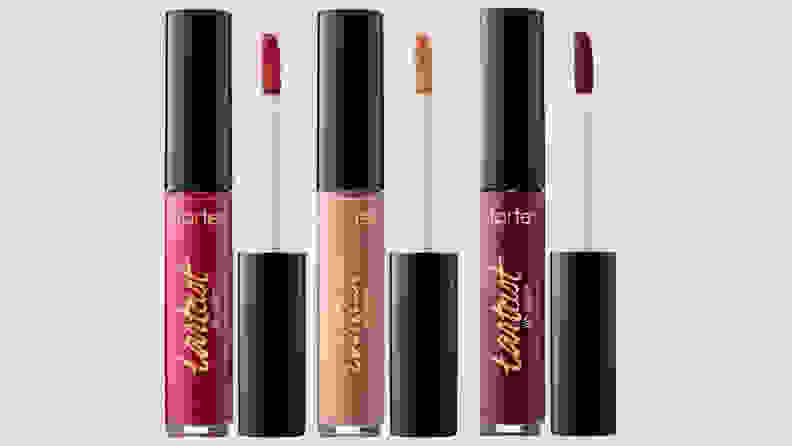 This hydrating, matte formula is at the top of my wishlist for Ulta's sale. I have been milking a sample of it in "Exposed" for nearly a year—it is the perfect your-lips-but-better pinky nude for my light olive skin, and the formula is near-weightless. Bonus: It smells slightly minty unlike most liquid lipsticks and lasts for hours without feeling too dry or uncomfortable.
Get it Friday, April 6 for $10 (discounted from $20)
April 6: A much-needed gentle exfoliant by Dermalogica
We found out from Kim Kardashian's dermatologist just how important exfoliation is. This gentle, effective Dermalogica exfoliant is a rice-based enzyme powder that activates upon contact with water. It features salicylic acid to kill acne bacteria and accelerate cell renewal, as well as grapefruit and licorice to even skin tone, and green tea and colloidal oatmeal to calm inflammation. The brand is cruelty free and the powder means it's TSA-friendly, so feel free to toss it into your carry-on.
Get it Friday, April 6 for $28.50 (discounted from $57)
April 7: Too Faced's cult-favorite Better Than Sex Mascara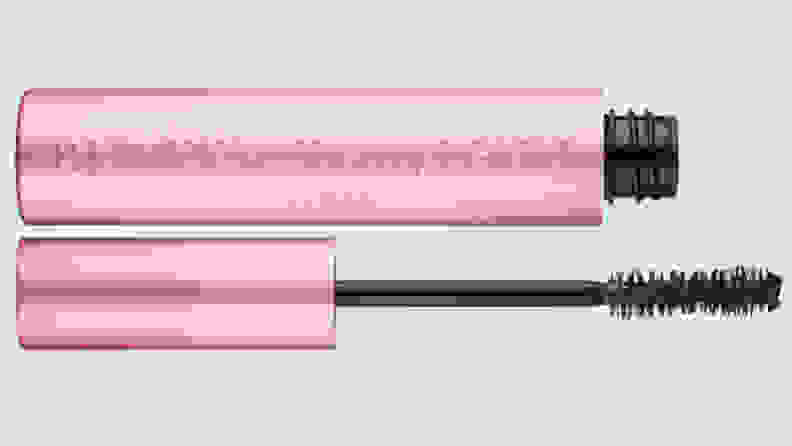 Most of my co-workers swear by Too Faced's mascara. In fact, one of them looks like she rocks fake lashes every day, but nope—they are real. It's not just the ladies of Reviewed who love Better Than Sex mascara. More than 8k reviewers give this much-loved product 4.3 stars on Ulta, and it's also Sephora's best-selling mascara.
It's a cult favorite for a reason: The collagen-fueled formula volumizes and lengthens, and the hourglass brush separates and curls lashes. The deep black formula adds punch to even stubby lashes. Might as well see what the hype is about when it's on sale for cheaper than most drugstore brands.
Get it Saturday, April 7 for $11.50 (discounted from $23)
Prices are accurate at the time of publication, but may change over time.
Related Video: The best liquid lipstick