Home & Garden
The 10 best subscription boxes, according to our editors
Who doesn't love finding something fun in the mailbox?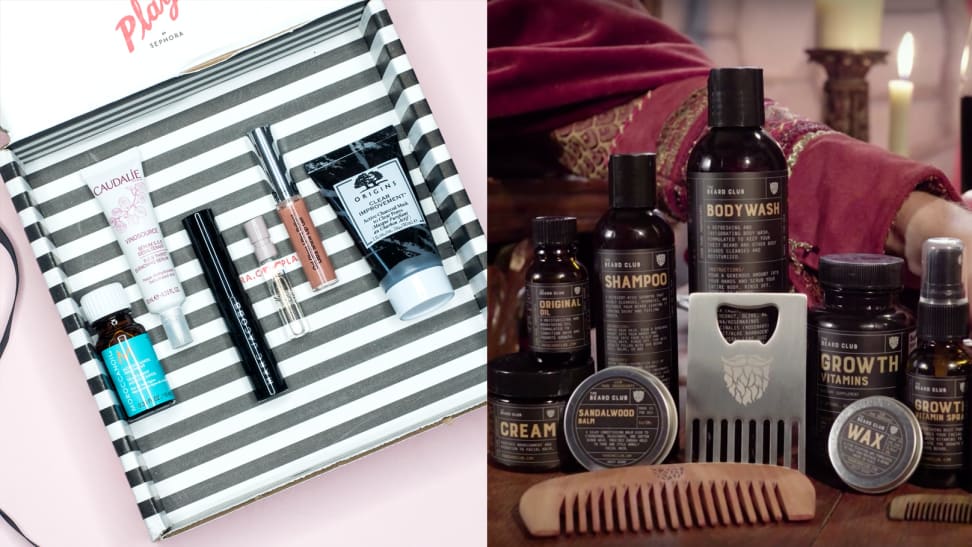 Credit: Reviewed / The Beard Club
Editor's Note: November 25, 2019
Beginning December 1, 2019, Plated will no longer be offering their subscription service. Plated meals will still be sold at certain stores across the country. Check out our roundup of the best meal kit delivery services for other options.
I love having a subscription box. I've tried all sorts of them too, from fun boxes overflowing with Japanese candy to a monthly razor delivery to healthy snacks and more. And while I've gotten bored or sick of some of them, and have a long list of others I'd like to try, there's one I cannot get enough of (see if you can find my entry below). And so I decided to ask my coworkers if they have any subscription boxes they're as obsessed with. Turns out I'm not the only one who enjoys getting packages filled with things I love in the mail. These are our favorite subscription boxes, in no particular order.
Sephora Play!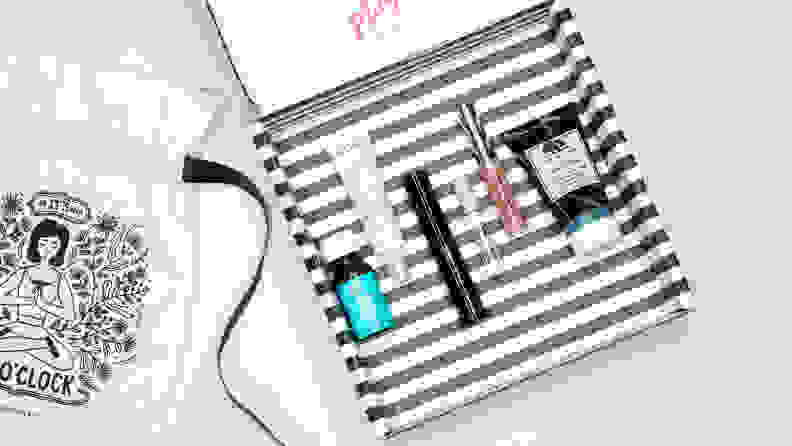 The Sephora Play! subscription box is my absolute favorite—and we tested all the most popular ones to find the best of the best. Each Play! box is filled with five high-quality makeup, skincare, and hair care samples that match my preferences and interests. Each package comes with a cute, reusable makeup bag and exclusive tips and video tutorials for how to use the samples. Plus, every month, you can attend events at local Sephora brick-and-mortar locations and cash in 50 bonus points per box. — Jessica Teich, Senior Staff Writer
Get Sephora Play! for $10/month (and free shipping)
Mystery Experiences Box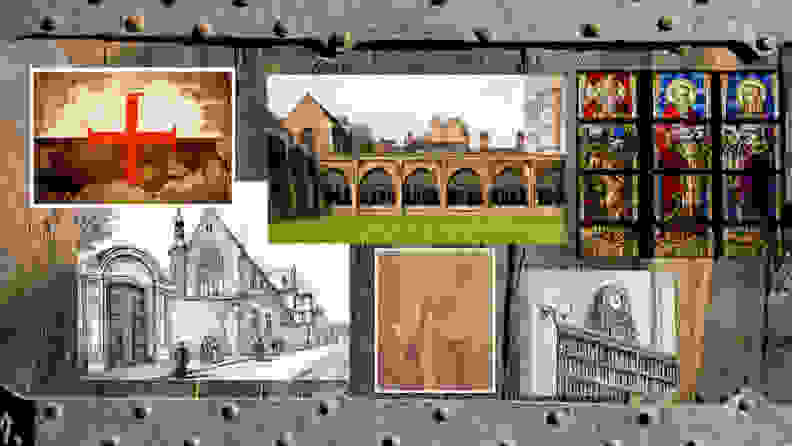 I adore my monthly Mystery Experience boxes. There are neat puzzles, codes, and all of the evidence and alibi-checking a mystery lover could ever want. Each month is its own self-contained murder mystery, but contributes to the overall world-building of the serial killer-ridden Forrest City. Hilariously, the edition of Forrest City's fake newspaper included in each box (valuable for seeing where suspects were at the time of the murder) always includes an article that talks about the ridiculously high murder rate. — Julia MacDougall, Senior Scientist
Get Mystery Experiences for $29.99/box (and use the code "FREESHIP" for free shipping on your first box)
Plated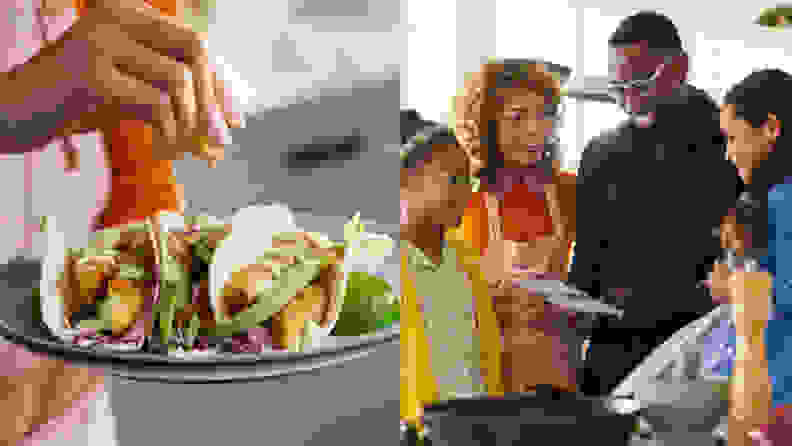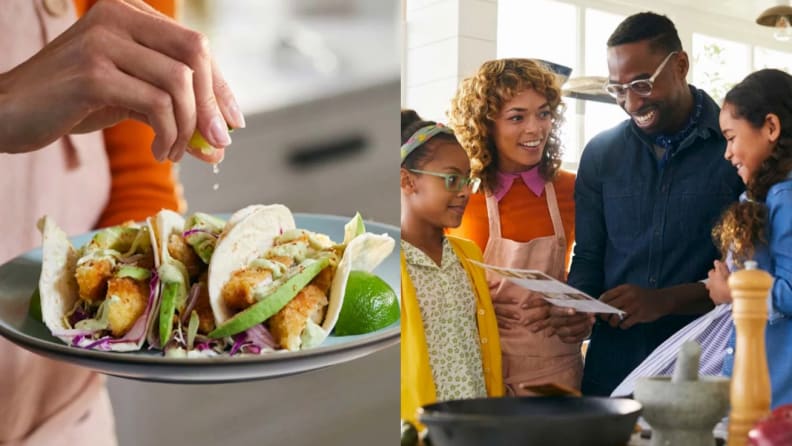 I am currently in love with the food subscription box I occasionally use, the Plated box. The recipes are delicious, filling, and teach me awesome cooking tricks that I use over and over. It is a bit expensive for one person to subscribe to weekly, but I like that I can manage my subscription easily and skip weeks without any hassle. The reason why I subscribed to this box originally was because of an incredible promotion I received from my brother, who had been using Plated for a few weeks. He was able to gift me a free box up to a $75 value that contained three meals. After making these knockout meals, I was hooked. Plated even runs fun discounts from time to time and email me about those. Since I am someone who loves to cook and eat, this box is a treat in more ways than one. — Patricia Camerota, Social Media Editor
Get Plated for dinner, with subscriptions as low as $9.95/serving
The Beard Club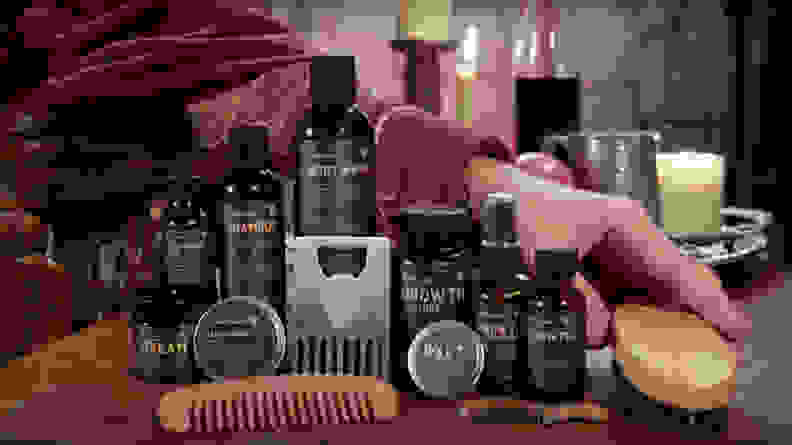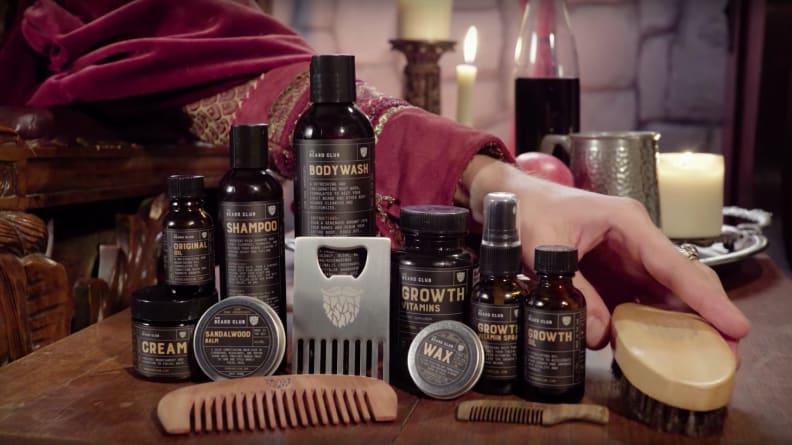 I use The Beard Club for beard shampoo and oil. It's consistent and, frankly, the amount of product you get each month is insane. I usually end up canceling for a few months because it stockpiles even though I keep one of each at home and the gym. Great products, great price. Also, 10/10 branding. — Jackson Ruckar, Video and Photo Producer
Build your own beard box from The Beard Club (prices vary)
Fuego Box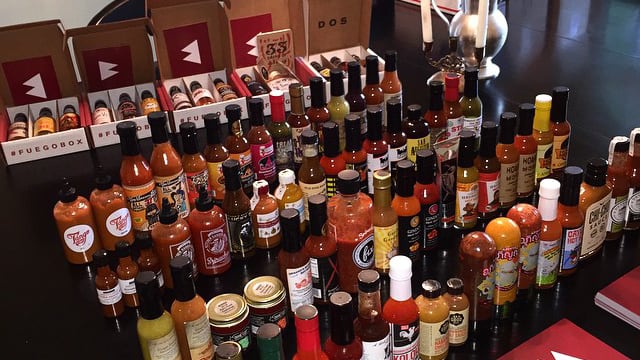 If you need hot sauce on everything, you need Fuego Box. This is the best subscription box I've ever had (and I've tried all sorts). Every month, I get three bottles of hot sauce from all over the country. They always send a variety, so you don't get too-similar sauces in the same box, and there are recommendations for food and drinks each will pair well with. When we get flavors that aren't up our alley, we give them away to friends. If you're not quite as fanatic as I am about hot sauces, there's a quarterly box option as well. — Samantha Gordon, Managing Editor of Ecommerce
Spice up your month with Fuego Box starting at $29.95/month or 3 months
Kiwi Crate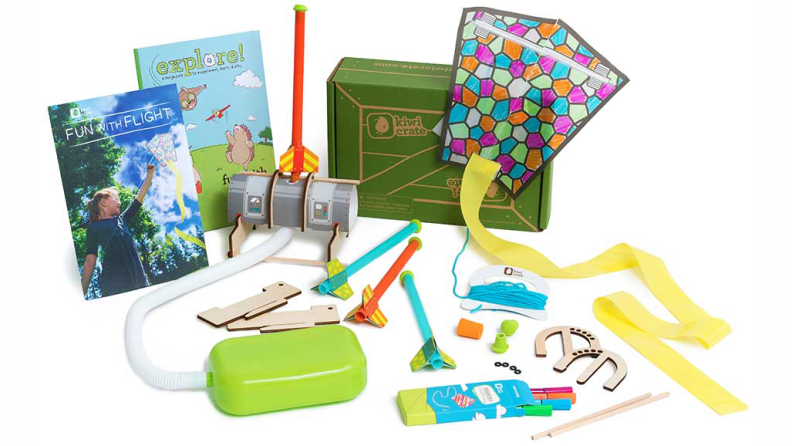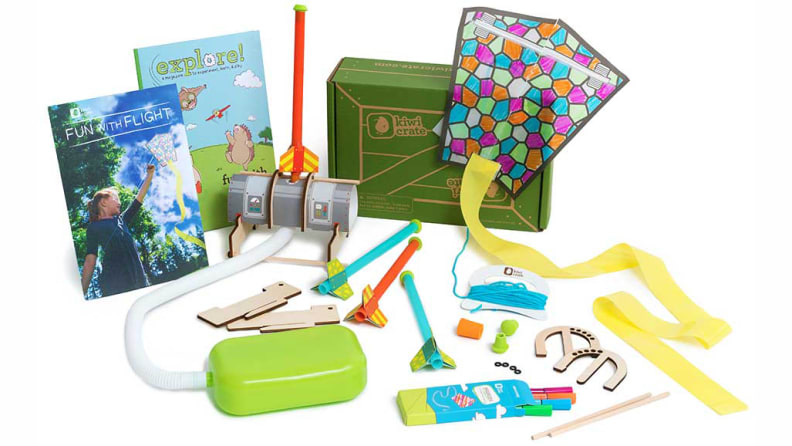 I've never signed up for a subscription box, but I got my niece a gift subscription to Kiwi Crate from KiwiCo. KiwiCo makes various subscription boxes for kids of all ages (from newborns to teens), each containing a DIY project that children build themselves, along with a magazine and learning materials. The boxes are designed for STEAM learning (Science Technology Engineering Art and Math), and they're wildly different each month. Projects range from animal costumes and masks, to model rockets that fly, and even a DIY pinball machine.
— Jeremy Stamas, Video Production Manager
Check out all the different Kiwi Crate options starting at $19.95/month
Hopsy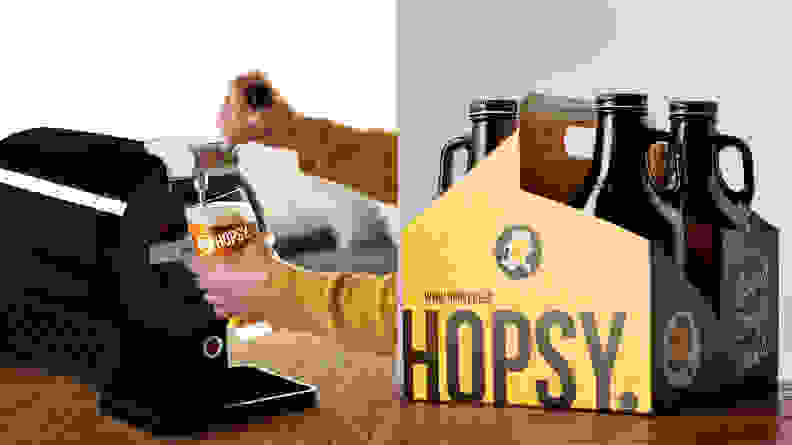 Hopsy is a New-York based beer service that delivers local/craft beers to your door for $60/month. There's two options: you can get 32-ounce "growlettes," of various beers, or you can get larger "Torps." The Torps have to be used with a specialized machine that the company calls the "SUB," so called I think because you load the torps into it kind of like torpedoes into a submarine.
It ends up being like $15 a Torp, which by my estimation puts out about seven steins of beer, so it's good pricing considering it's usually higher quality beer. The SUB keeps the Torps cold and it's a pretty sweet way to have draft-like beer at home—it comes out of a tap and everything, and is super easy to load/maintain/clean. The initial price of entry is a bit hard to tabulate—I think the SUB is $150, but Hopsy runs deals on it all the time. I got it included with an initial purchase of the Torps for $75 I think, so I got the machine itself for like $15. — Lee Neikirk, Editor, Electronics
Get ready for delicious beer from Hopsy (prices vary)
Pop Sugar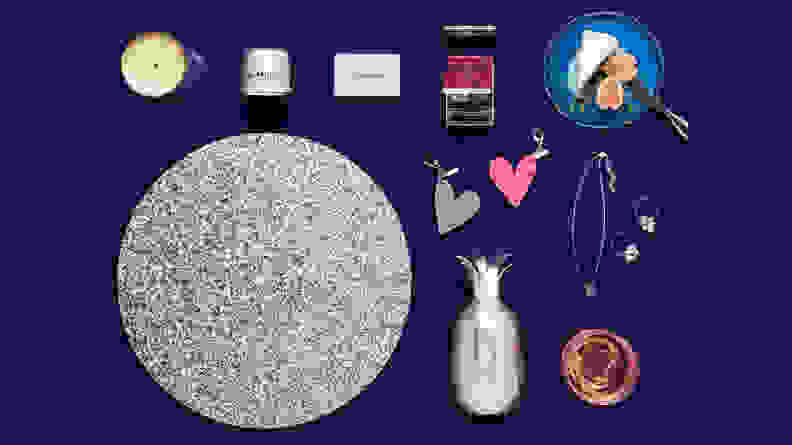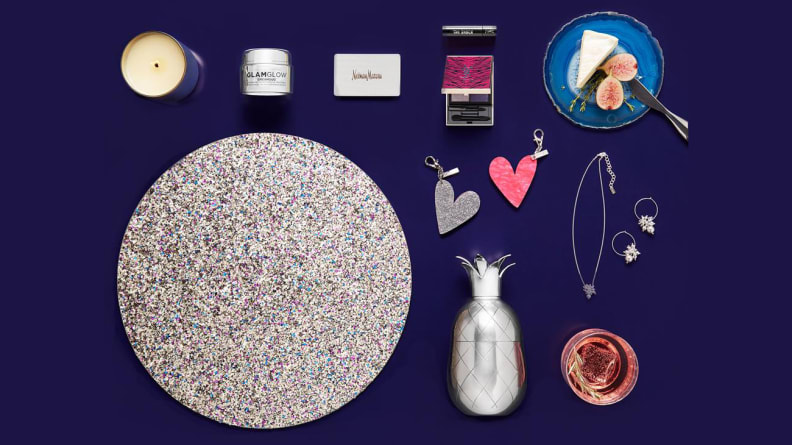 I loved getting the PopSugar Must-Have box. It was an exciting gift to myself each month. Some of the products I still use today. Others I gave to friends and family as birthday and holiday gifts. There were always one or two things in the box I didn't love, but for the amount of stuff I enjoyed it was worth it. The Pop Sugar editors are great are spotting trends so you often get awesome stuff before it becomes trendy. — Samantha Matt, Director of Audience Development
Spoil yourself with a PopSugar Must-Have box for $75/box
Stitch Fix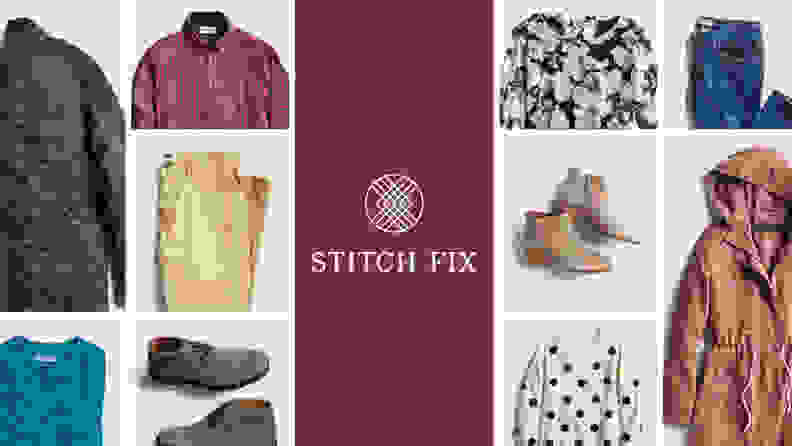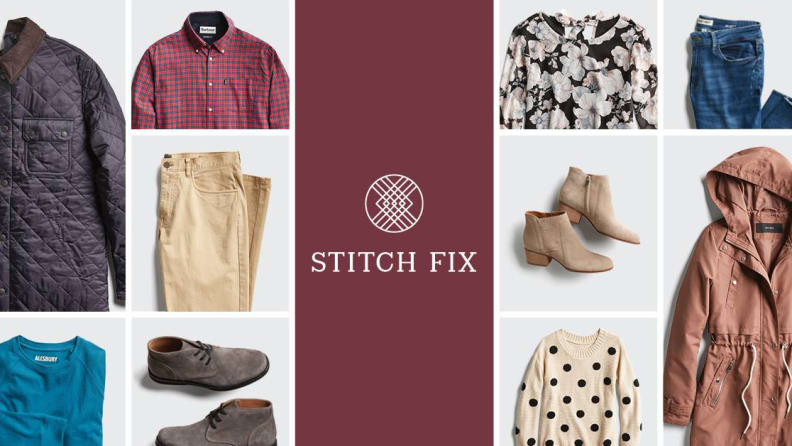 I want to try Stitch Fix. Some of my friends have used it, and while it's not cheap, the clothes I've seen them wearing have all looked good. And I'm anxious to have some new outfits for spring. — Cindy Bailen, Senior Staff Writer
See what Stitch Fix has to offer (prices vary)
Green Chef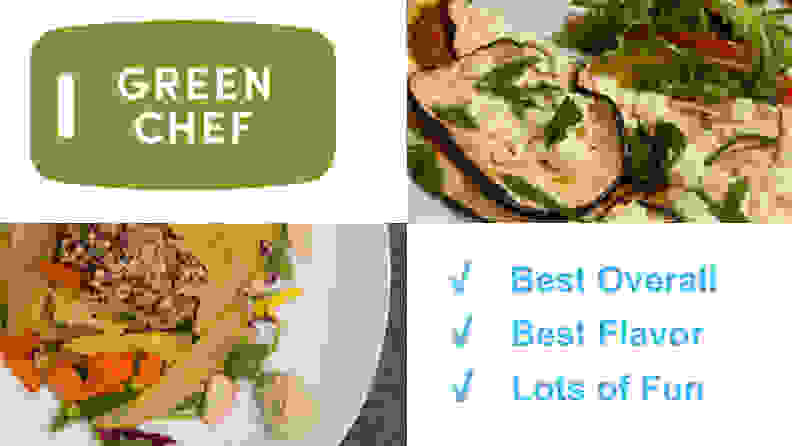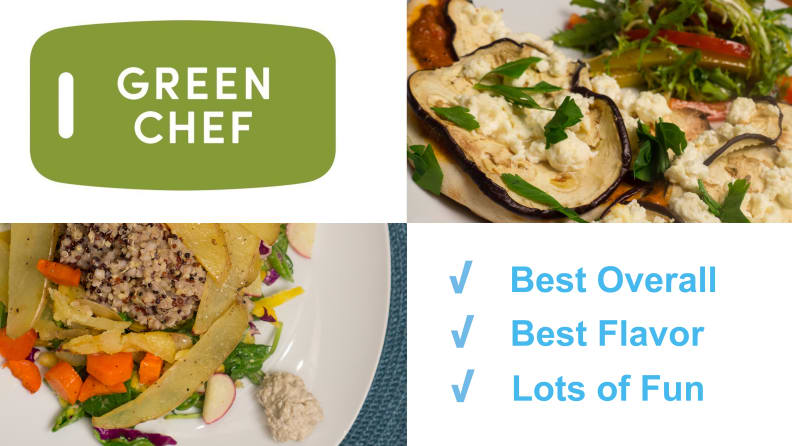 There are so many meal kit delivery services out there that it's hard to find a favorite, but we thought this was the most fun after trying all the most popular. We especially loved that the cooking skills it teaches you make you feel like a gourmet chef. Plus, for a Celiac household like mine, I'm pumped to learn that they've got more gluten-free options and claim to be the first meal kit delivery service to be Gluten Free Certified by the Gluten Intolerance Group's Gluten Free Food Service program. And that include options for people exploring paleo, keto, and even vegan diets. — Samantha Gordon, Managing Editor of Ecommerce
Check out Green Chef's meal plans
Prices are accurate at the time of publication, but may change over time.