Home & Garden
Google Home is invading every room in your house—here's what you need to know
A bunch of new gadgets will now respond to "OK Google"
Credit: GE
Google Home—the tech giant's answer to Amazon's Alexa—can do everything from bake cookies to control your lights. Now, in its efforts to topple Amazon, Google is unrolling some new functionality: Starting this month, Google Home will be compatible with a host of appliances from Whirlpool, LG, GE, and iRobot (including some of our favorites).
If you've ever wanted to check on the status of your dishwasher from the living room, or tell your oven to preheat even when your hands are busy chopping onions, Google Home might be for you. Just think of it as a friendly Skynet that just wants to help you cook and clean.
Less than a year after GE baked Alexa into its appliances using the Geneva Home skill, Google and GE announced that most new GE washers, dryers, ovens, and dishwashers will now also respond to Google Home.
Starting today, the entire suite of GE connected devices will feature Google Home compatibility, including our top-rated wall oven, the GE Café CT9050SHSS.
The same is true for Whirlpool appliances, although to a lesser extent. Over 20 Whirlpool appliances will get Google Home functionality, including those from Whirlpool brands Jenn-Air, KitchenAid, and Maytag. The expansion will stretch throughout the course of the year, but for now, Jenn-Air wall ovens will be the first to see the updated skills.
LG washing machines, dryers, and refrigerators will soon learn what "OK Google" means.
LG is joining the party, too. The Korean company launched its Alexa partnership last September, and in 2017, LG will integrate Google Home into several of its most popular products (including some belonging to the company's upscale Signature series).
LG washing machines, dryers, and refrigerators will soon learn what "OK Google" means, and LG says more products are getting the Google Home treatment sometime in the not-so-distant future.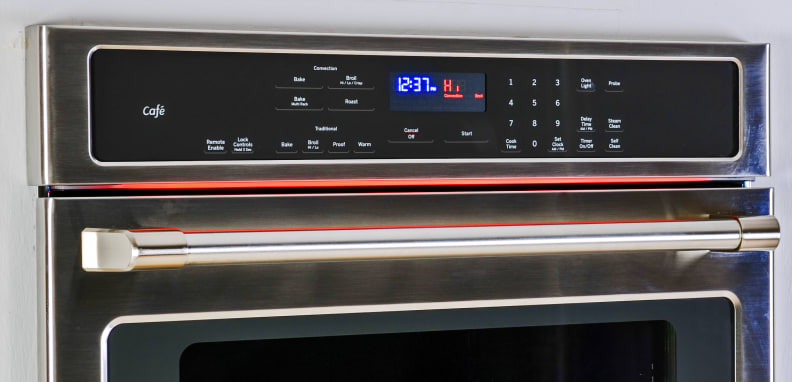 And lest we forget about the tiny little robots that keep our floors tidy. iRobot—makers of the beloved Roomba—announced that several of its robot vacuums would be receiving Google Home functionality throughout the year.
This includes the already-available Roomba 690, the Roomba 960, and the soon-to-be-released Roomba 890. The update also applies to the Roomba 980, our highest-rated (and favorite) robot vacuum.
With so much competition in the marketplace, there's never been a better time to invest in a connected smart home. For a run-down of every smart appliance you can buy and how they work, head on over to our recently-updated smart home guide.
Related Video