Home Theater
5 mistakes to avoid when setting up your new TV
Here's how to make the most of your shiny new TV.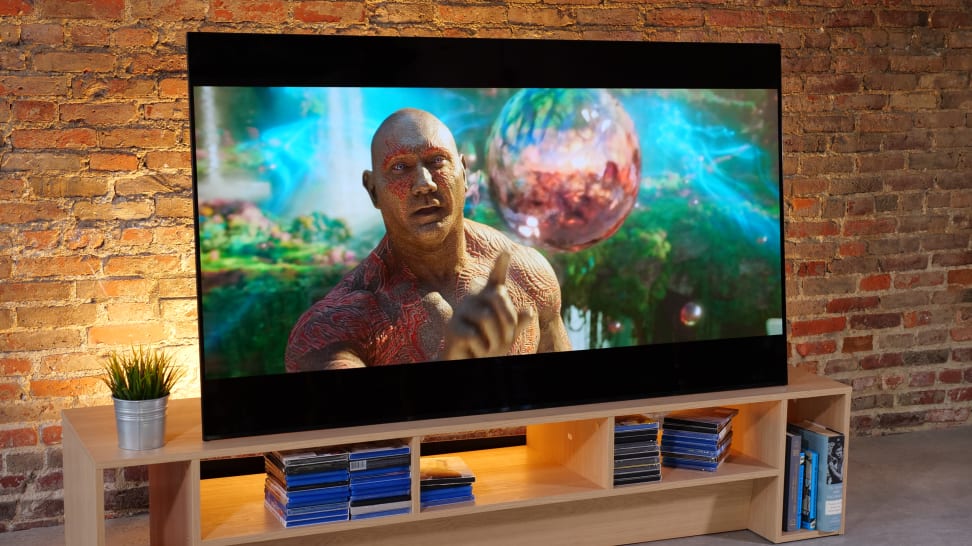 Credit: Reviewed / Michael Desjardin
It's fun getting new gadgets, whether you get 'em as a gift or buy 'em for yourself. What you oughtn't do, however, is tear open the packaging, chuck the instruction manual, and throw caution to the wind in a desperate bid to start enjoying your new gadget as soon as humanly possible. This is especially true when it comes to TVs—a product designed to stay in one place, for the most part, and do so for a very long time.
Here at Reviewed, we specialize not only in helping you find the right products, but to help you get the most out of them once you own them, too. Before you go ripping open your brand new TV and setting it up all willy-nilly, lets tackle some of the basics. Here are five mistakes to avoid when setting up your new TV.
1. Don't put your TV in a room that's too bright.
Not everyone is lucky enough to live in a home with a dedicated home theater. If you're putting a TV in a well-lit room, you should have a backup plan about where to place it if your first choice doesn't pan out. Windows, for example, can cast sunbeams on the panel at certain times of the day.
Additionally, low-end and mid-range TVs often lack the luminosity to live in well-lit living rooms, so unless your new TV is a premium performer with a dazzlingly bright panel, the room—and the placement within the room—is critical.
2. Don't spend more than you need to on HDMI cables.
I'm going to let you in on a little secret: It probably doesn't matter what type of HDMI cables you buy, as long as they're not dirt-cheap and made with notably chintzy materials. Why are HDMI cables so expensive, then? I'll let my colleague Lee Neikirk explain that:
"For the most part, there's no good reason," Lee says. "Though some come with right-angle adapters, braided cables, and slim connectors, buying an expensive cable doesn't improve picture quality. It's just typical marketing hooey."
We've spent countless hours testing dozens of HDMI cables in order to find the best HDMI cables you can buy. Our findings show that, as far as picture quality goes, all newer HDMI 2.0 cables are essentially the same.
"Unless you need a durable cable or you're willing to pay more for style," Lee adds, "the cheapest HDMI cable is the best HDMI cable."
Our recommendation? Go with the budget-friendly Amazon Basics brand. A two-pack of HDMI cables (six feet in length) will only set you back about $12.
Get two Amazon Basics HDMI cables (6 feet)—$10.99 from Amazon
3. Get an external streaming device.
Have you ever stopped to ask yourself, "Do I need a streaming box if I have a smart TV?" The answer is a resounding "yes" for a number of reasons, but here's the basic gist: Smart TVs don't typically get firmware updates as frequently as dedicated streaming devices do. They're also usually less flexible when it comes to content, with far fewer apps available to pre-installed smart platforms.
If you need some guidance, we've tested most of the major streaming sticks and streaming boxes in our round-up of the best streaming devices you can buy.
Due to its 4K/HDR support, ease of use, and the flexibility of its software, our current pick for the best streaming device on the market is the all-new Roku Ultra. Right now, it's on sale for the nice price of $69 from Amazon.
Get the 2019 Roku Ultra—$69 from Amazon
4. Don't leave your TV on its out-of-the-box picture setting.
When you unbox a brand new TV and turn it on for the first time, its picture settings will probably be pre-set to whatever makes it look good on a the showroom floor of an AV store. This means that it might look bright, vivid, and ready to pop underneath fluorescent lights, but it most likely won't offer the most accurate picture that its capable of.
Even if you don't intend to spend money on a professional calibration, there are a handful of steps you can take on your own to experiment with your new TV's picture quality. Try changing the picture setting from "Standard" or "Vivid" to "Cinema," "Movie," or "Expert"—picture settings with names like these tend to provide a more accurate, true-to-life picture.
5. Turn off motion smoothing to get rid of the "soap opera effect."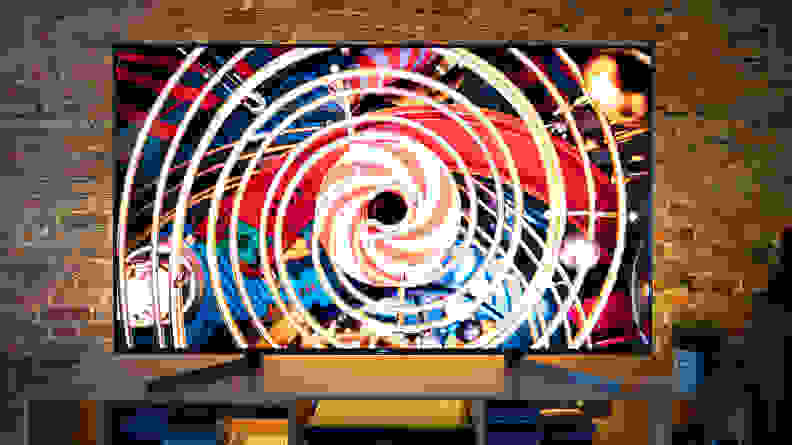 You've probably already heard about "the soap opera effect," but you've definitely experienced it. Whenever you've noticed a TV producing ultra-smooth, unnatural-seeming motion, you're seeing its motion interpolation software trying to give you an extra dose of realism. Needless to say, it doesn't always work.
Interestingly, the motion smoothing is less distracting (and arguably more beneficial) when watching sports, but even then, you might find it to be too weird for your eyes to handle. For this reason, we recommend turning it off by default, or at the very least, setting it to its lowest level, if possible.
The product experts at Reviewed have all your shopping needs covered. Follow Reviewed on Facebook, Twitter, and Instagram for the latest deals, product reviews, and more.
Prices were accurate at the time this article was published but may change over time.
Up next