Laptops
The Best Chromebooks of 2019
Need a budget laptop for school? We've got you covered.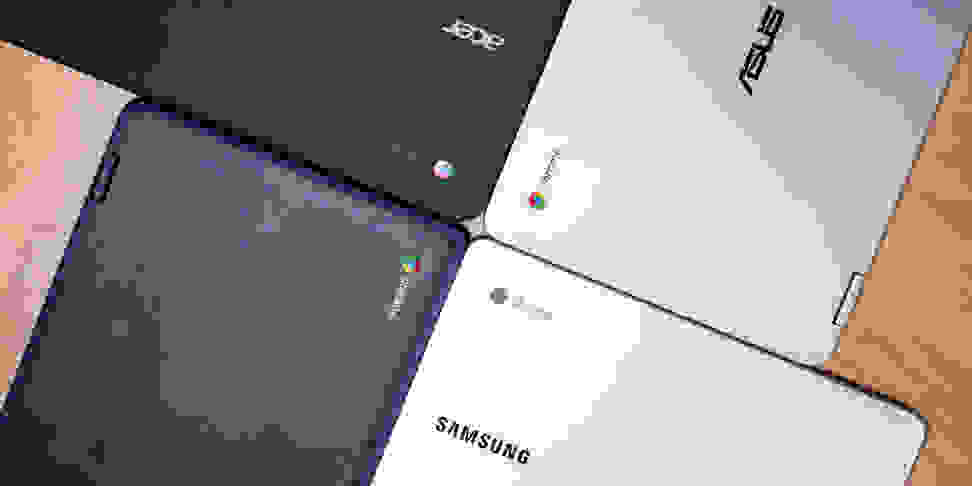 Credit: Reviewed.com / Jackson Ruckar
Whether you're a wide-eyed college freshman or a worldly senior, you're going to need a decent laptop to get you through school. But given the ludicrous cost of tuition these days, most students are left with little expendable income. Luckily, there are more options than ever before. Google Chromebooks, known for their low prices and long battery life, are really taking the budget laptop scene by storm.
Chromebooks stand as an affordable option for college students, costing anywhere from $200 to $600 (with the exception of the Google Pixelbook) , but are they worth the money? If you spend most of your time browsing the web, scrolling through Facebook and the like, then yes. These cheap machines like these are ideal for light usage, which is why they've made such a dent in the education market. They're also at lower risk for security issues because they exclusively run web-based applications.
If you just want to know which one's the best, it's the Google Pixelbook. It boasts nine hours of battery life, a lightweight form factor, a sophisticated design, and speedy performance—basically, it checks all the right boxes. However, we went hands-on with a slew of Chromebooks: from traditional 'books to versatile 2-in-1's, we checked performance, build quality, and everything else. Between the speedy performance and premium look, the Google Pixelbook (available at Amazon for $1,538.99) ended up nabbing our top spot. Not your cup of tea? Don't worry. Everything on this list has something to offer buyers.
These are the best Chromebooks we tested ranked, in order:
Google Pixelbook (2017, Intel Core i7)
Lenovo Yoga Chromebook C630 81JX0001UX
Asus Chromebook Flip C434TA-DSM4T
Acer Chromebook Spin 13 CP713-1WN-53NF
Google Pixel Slate (Intel Core i5, 8GB RAM, 128GB)
HP Chromebook X2 12-F014DX
Dell Chromebook 11 3180 83C80
Asus Chromebook Flip C302CA
Acer Chromebook 11 N7 C731T-C42N
Samsung Chromebook Plus
Lenovo Flex 11 Chromebook
Dell Chromebook 3189 2-in-1 (4GB RAM, 32GB Storage)
Acer Chromebook 11 CB311-8H-C5DV
Acer Chromebook 15 (CB515-1HT-P39B)
Acer Chromebook Spin 11 (CP311-1HN-C2DV)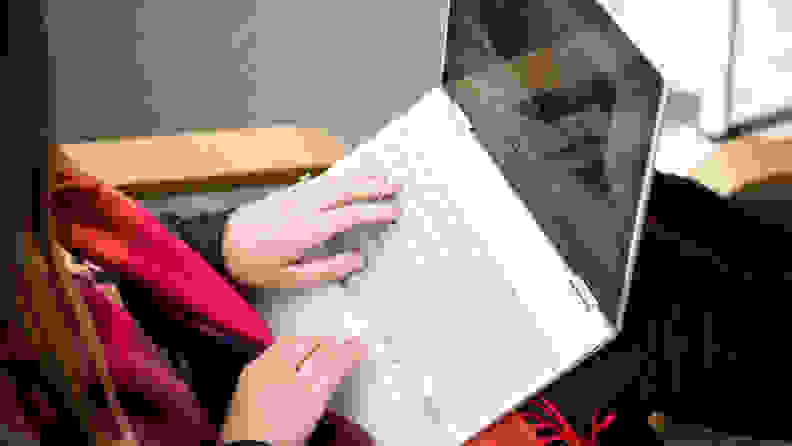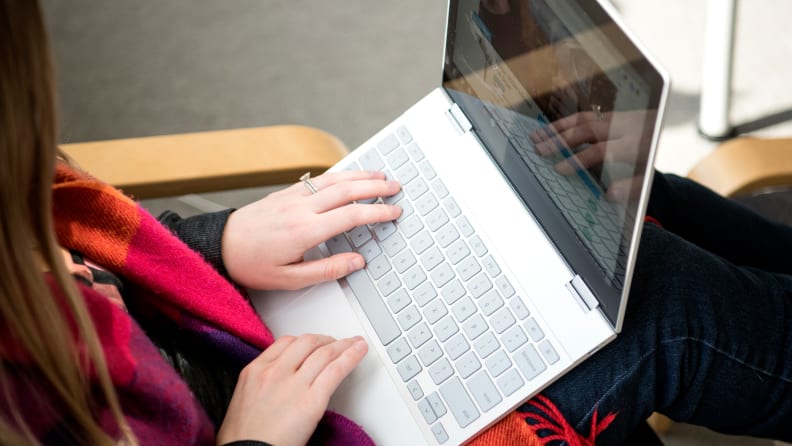 How We Tested
The Tester
I'm Ashley Barry-Biancuzzo, the former laptop reviewer here at Reviewed and an editor of our Best Right Now buying guides. Not only am I a huge fan of Chromebooks, but I also use one as my everyday laptop. They're great because they're largely virus-free and have fantastic battery life.
The Tests
Our tests for these devices aren't based purely on processing power. Instead, we look at the overall usability of the laptop, which also depends on the quality of the screen, the keyboard, what interfaces it offers and many other factors. We test all of these factors and assign a score for each. Then, we rate the overall usability of the laptop as a combination of all of these factors by creating an overall weighted score.
First, we look at how well each laptop performs. Because the laptops in this guide are mostly designed for running web applications like Google Docs, we use two web benchmarks: Basemark and Speedometer. These test the processing power of the laptop in a web browser: for all of them, we used Google Chrome.
Most laptop displays do well in a dark room, but what about outdoors? Is a glossy screen better than a matte one? To figure out this information, we test the brightness on the display. We do this with a CS-200: it's a handheld device that measures luminance. We measure the white levels and black levels at max brightness and then again at 50% brightness.
Next, we tested the battery life of each laptop to see how long you can use them for between charges. With their displays adjusted to a brightness of 200 nits, we set them to continuously cycle through popular websites, simulating the way you would use the laptop when idly browsing the web. We also look at how comfortable the screen is to look at, how easy the keyboard is to type on, and other factors.
What You Should Know About Chromebooks
Chromebooks are inexpensive machines that run ChromeOS (aka Google's default browser). Equipped with low-power processors, Chromebooks typically have good battery life and are fanless. That said, they're not the most powerful laptops in the world. They can handle everyday tasks like browsing the web or checking email, but that's about it. You also need a stable WiFi connection because Chromebooks are web-based, so there's not much you can do offline.
What Type of Laptop Should I Get?
There's the traditional clamshell, which can only be opened 180-degrees. These laptops have been around for ages and are popular among college students. Then there's the 2-in-1 convertible, which can be folded or flipped. You can flip the screen around and use it as a tablet or prop it up like a painter's easel. This kind of laptop is great for the regular traveler, as they're really versatile and lightweight.
Does Display Size Matter?
It depends on what you plan on doing with your Chromebook. A Chromebook with an 11-inch display is going to be much lighter than a 15- or 17-inch. So, if you need something that's light and portable, a larger display isn't going to cut it. That said, bigger displays have higher resolutions and that means a sharper picture. If you're a photo or video editor, you'll probably want a bigger screen so you can see all those minute details. If you just need a lightweight machine for research or writing papers on, an 11-inch display should do you just fine, especially if you're taking it from class-to-class.
---
Other Chromebooks We Tested
More Articles You Might Enjoy
Up next
Get Reviewed email alerts.
Sign up for our newsletter to get real advice from real experts.