Laptops
The Best Computer Monitors Under $200 of 2019
You don't need to pay a bundle to upgrade from your dinky laptop screen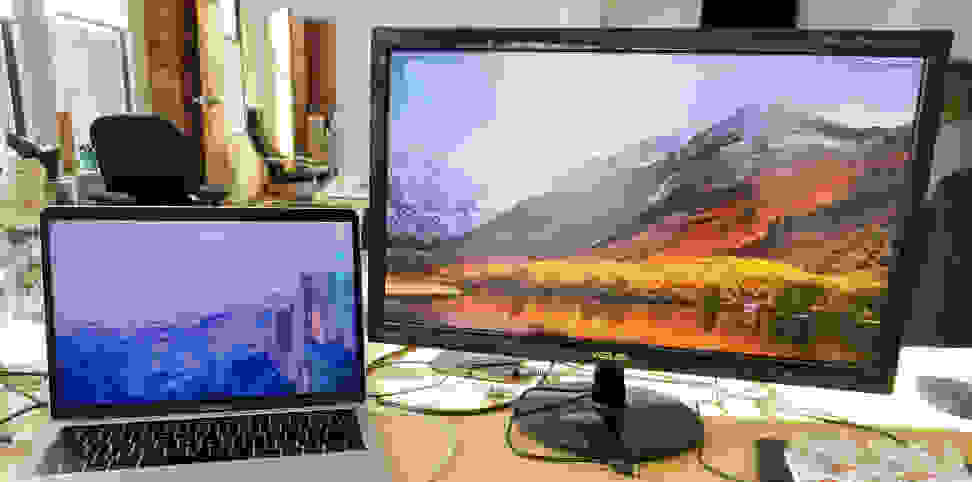 Credit: Reviewed / Lee Neikirk
If you're tired of working (or playing) within the confines of your tiny laptop screen but you don't want to spend a bundle on a high-end, specialty monitor, you've come to the right place. While it may not have been the case a few years ago, these days it's entirely possible to get a reliable, affordable computer monitor. We're well past the days of worrying about stuck pixels or wonky refresh rates—the toughest thing about buying a good monitor these days is choosing from among all the great options.
For a highly flexible, very valuable general use monitor that's as good for managing spreadsheets as it is for gaming, we recommend the 24-inch HP VH240a available at Amazon. But there are plenty of great options in this price range, too. We snatched up a bunch of the most loved and best-reviewed monitors, including top contenders from amongst Amazon's "Best Seller" list, to find out which of these affordable displays were the best of the best—within reason, of course.
These are the best computer monitors we tested ranked, in order:
HP VH240a
HP Pavilion 22cwa
Acer R240HY bidx
ViewSonic VX2452mh
LG 32MA70HY-P
Asus VS248H-P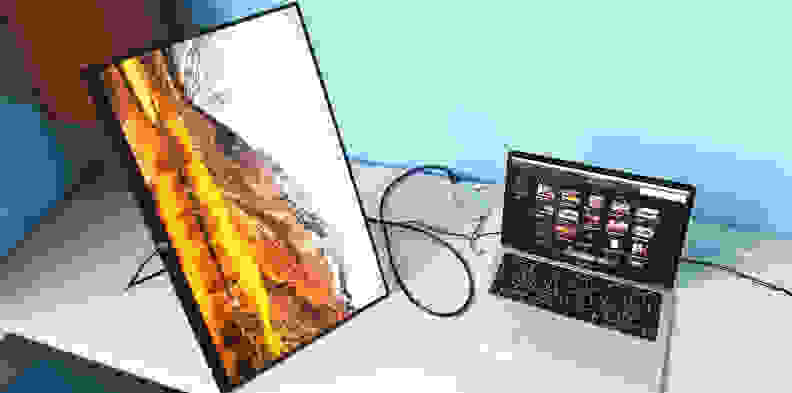 Best Overall
HP VH240a
The HP VH240a stands out as probably the most flexible monitor out of all of the affordable options we tested. Its claim to fame is its highly adjustable stand/tilt options: it's one of the only monitors in this price range that offers a combination panel tilting, adjustable height, and portrait rotation. This makes it a better choice for creative individuals who might need portrait orientation for viewing particular files or photographs.
For the price, you're also getting a 24-inch screen, an IPS panel, 1080p resolution, and pretty respectable response time (5ms) for an IPS-equipped LCD monitor. Overall, this gives the VH240z the widest general appeal amongst the monitors on the list. Its bright IPS panel gives it good luminance and color for general use, while the lower response time makes it a safe choice for gamers. The height adjustability is another boon, and not something that's easy to find in this price range.
Overall, the VH240a is the best general choice for the most people from amongst the monitors on this list. It naturally won't work as well as a monitor meant specifically for gaming or for photo/art editing, but for what you're paying, it has a ton of flexibility.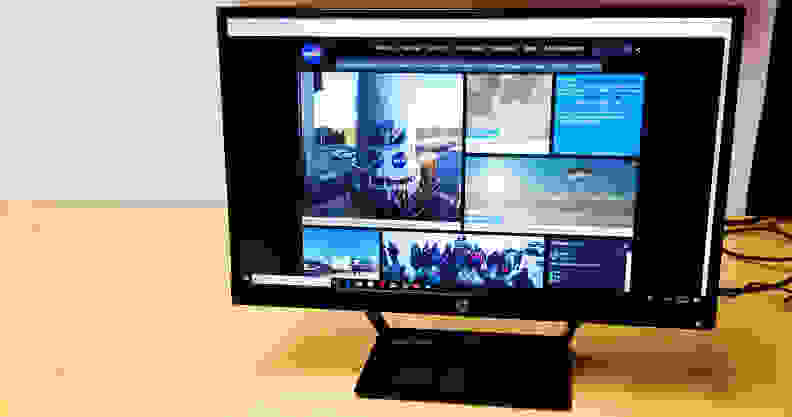 Best Value
HP Pavilion 22cwa
This little monitor from HP is teeming with value. Having stripped away almost all unnecessary extras, this relatively small monitor still delivers a high-quality IPS panel and 1080p (1,920 x 1,080) resolution, which is an ample pixel density for its 22-inch screen.
While it's obviously a little on the small side, 22 inches is still a big step up from most laptop screens. In fact, standing in as an upgrade from your laptop screen is likely where this generalist HP monitor will shine the brightest. It's not the best choice for gaming with a native 60 Hz refresh rate (though it'll work fine with consoles), and no on-board speakers mean it isn't a great all-in-one choice for media consumption in general.
However, for general use, the HP Pavilion 22cwa is perfectly suitable. Its crisp IPS panel, space-saving stand, and port flexibility (including HDMI and VGA connections) give it a wide appeal for tasks like working/coding from home or generally browsing the web. It's not a great choice for PC gaming, but should work fine for modern video game consoles—just remember you'll need to supply your own external audio solution if you're doing anything that requires sound.
Other Gaming Monitors We Tested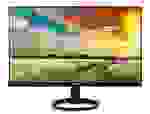 Acer R240HY bidx
The 24-inch R240HY from Acer is another budget-friendly prospect. While originally priced at $179, you can find it around $120 online, which is an excellent price for a 24-inch IPS-paneled 1080p monitor. However, like with many of the monitors on this list, it's kind of a jack-of-some-trades, master of none. While 1080p is about the lowest resolution you'll find on modern computer monitors, it's plenty for a 24-inch model like this one.
The R240HY is a simple monitor: its panel perches atop an efficient, circular stand. It boasts a slim profile and standard black plastic makeup. Like most "general" monitors, it's got enough port compatibility to work with almost any PC or Mac source, offering modern HDMI as well as DVI and VGA input options. The bezels here are very thin, which lends this display a rather stylish air.
The picture quality isn't perfect. During use, I noticed some edge/corner bleeding in shadowy areas, where the backlight shines through a bit in areas that should be dark. However, overall, the R240HY's IPS panel provides good viewing angles, clean-looking colors, and is bright enough to use in most (normal) environments. It's a decent choice—just keep in mind, you aren't getting any speakers here, so it isn't the best choice for an all-in-one multimedia solution.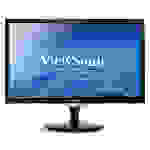 ViewSonic VX2452mh
The VX2452MH is a 24-inch, 1080p gaming monitor, meant for home entertainment and media purposes—but it works splendidly for more general purposes, too. If you're wondering how this one differs from the other 24 inch, 1080p monitors on this list (such as the Acer R240HY), it's that it uses a TN type LCD panel, which is how it achieves its super-low response time.
During use, this provided a different kind of experience from the models that use IPS panel types. The VX2452 lacks the wider viewing angles and color clarity of the IPS screens, but it's a much better choice for playing games, delivering much faster response times than the other affordable monitors.
The design and functionality here are pretty par for the course: trim bezels, a tilt-adjustable screen, and connectivity that interfaces with VGA, DVI, and HDMI. The picture quality isn't going to blow you away, but for the price, this is an excellent choice for general computing, especially if you also plan to do some gaming.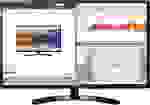 LG 32MA70HY-P
This 32-inch LG IPS monitor is the priciest on the list, but it's also the biggest and burliest monitor we tested to make the cut. At 32 inches, it's much more than a laptop screen upgrade, and can easily stand in as a centerpiece to a power user's desk or workstation. With a big, curved monitor like this, you're basically getting two (laptop) size screens side by side.
If you're wondering why this relatively huge monitor is only a little more affordable than the 24-inch displays on the list, it's because of its resolution. With Full HD (1080p) resolution, the pixel-per-inch count is fairly low. During use, this results in full-screen images looking pretty pixelated, if you're sitting at regular "monitor" distances. If you want to use the 32MA70HY for fullscreen gaming or for watching movies or TV, you should probably sit about the same distance you would from a 1080p TV, or you're going to get the so-called "screen door effect."
It's clear from this monitor's marketing materials and extra features, however, that it's intended to be used as a kind of multi-screen workstation. LG's "Screen Split 2.0" feature allows you to create various combinations of separate windows on the screen, allowing users to view spreadsheets, documents, photographs, etc. "in separate windows at the same time for more efficient multitasking." While this is already something of a feature for Windows 10 PCs, it's a nice addition here, especially if you're augmenting a Mac, Chromebook, or older Windows device.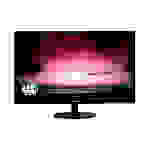 Asus VS248H-P
Yet another 24-inch 1080p option, the Asus VS248H-P may not impress much by way of design or its purported features, but it's a reliable, solid monitor at the end of the day. For what you're paying, this IPS-equipped display boasts an appreciably bright, colorful picture that won't disappoint where most basic tasks are concerned.
What's more, Asus has shaved down the response time admirably. This isn't going to stand-in for a specialty gaming monitor, but while gaming I found it more responsive than the average IPS display. Beyond its response time, however, there's not much to talk about here. Like almost every monitor, the VS248H-P features a bit of tilt, some pre-set picture modes, and the usual connectivity array—HDMI, DVI, VGA.
Finally, like most of the monitors here, you aren't getting speakers, so you may want to make sure you have some kind of external audio solution if you're planning to play games or watch media content on this monitor.
More Articles You Might Enjoy
The Best Gaming Laptops
The Best Gaming Laptops Under $1,000
The Best Gaming Mouse
Up next
Get Reviewed email alerts.
Sign up for our newsletter to get real advice from real experts.