Laptops
The Best Multifunction Printers of 2019
For home offices and small businesses, these MFC printers get all the jobs done, all for the right price.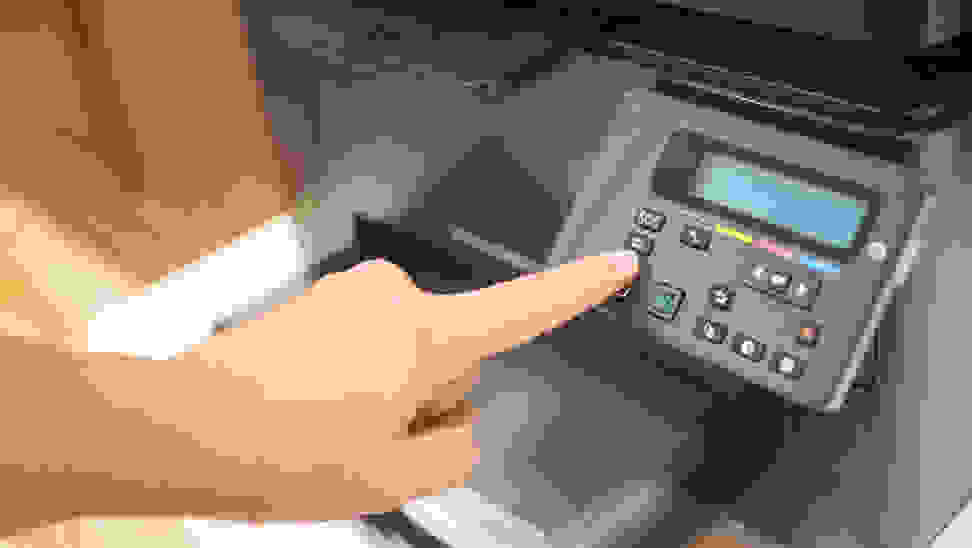 Credit: Getty Images
Multifunction printers, commonly known as MFC printers, combine the features of a printer, photo printer, copier and scanner (and sometimes fax). Lately, they've added even more functions, like wireless printing, mobile device printing and scanning to the cloud. For most business workers, these functions are handled by a hulking machine in the middle of an office.
For smaller business or home offices, a smaller device is needed, yet one with many of those same functions. We recently tested seven such multifunction printers from the top brands to find our favorite: the Epson WorkForce Pro WF-4740 (available at Amazon for $159.99).
In deciding which multifunction printers to test, we chose devices that were top sellers, highly rated by customers on a variety of sites, and most popular among online retailers. While we had a mainly positive experience with all the printers, none of them were perfect—even our favorite had issues. Software glitches, difficult setup problems and hardware that wouldn't scan documents correctly occasionally creeped in during our tests. People that love their devices—like a smartphone or computer—are likely to forgive small glitches because of their overall fondness for the machine. That's just not the case with printers—a small glitch will likely result in an outburst of, "I hate this *#&@!@ printer!".
These are the best multifunction printers we tested ranked, in order:
Epson WorkForce Pro WF-4740
Brother MFC-J680DW
Canon Pixma TS9120
Brother MFC-J6930DW
HP OfficeJet Pro 8740
Epson WorkForce ET-3750
Canon Maxify MB5420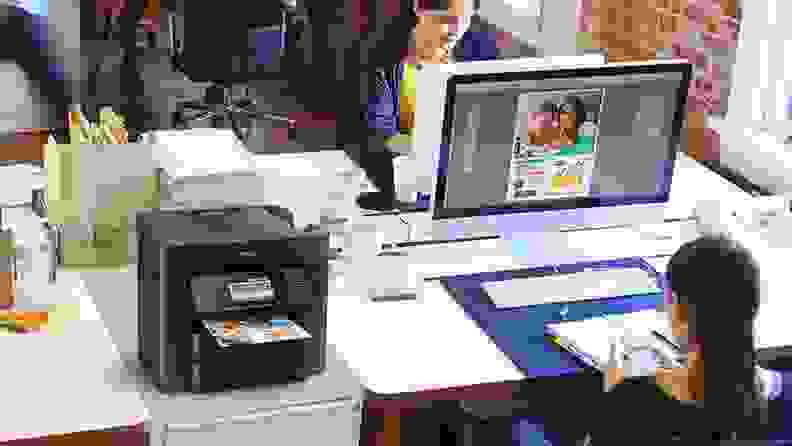 Best Overall
Epson WorkForce Pro WF-4740
The Epson WorkForce Pro WF-4740 is a solid, business-focused device that provides good quality when printing documents and photos, as well as an easy ink installation process and scan-to-cloud functions. The automatic document feeder (ADF) was the best of those tested, providing for accurate scanning and a good scan speed for this class of MFCs. The printer's size would make Goldilocks smile—it wasn't too big and wasn't too small—it was just right. Placing this on a desktop wouldn't take up too much space, but it wasn't so small that you lost some functionality (like needing to switch paper between photo and letter-size).
The menu options and icons on the printer's touchscreen display are well thought out and easy to navigate. Two large-capacity paper trays let you place photo paper in one and regular paper in another, so you don't have to switch paper when switching between printing photos or documents. While the printer did have some features we didn't like (a tricky cloud scanning setup process), this printer provided the best overall experience during our tests (least amount of problems).
Best Value
Brother MFC-J680DW
Our best value pick is this tiny and adorable unit—the smallest of those tested. Despite its size, it still includes an automatic document feeder and has the ability for two-sided printing and can copy, scan and print documents and photos. The unit has a single paper tray, so you'll have to slide out the tray when switching between photo paper and regular paper. Print quality on photos and documents was very good, although the speed was a bit slower than with other units tested. This unit got bonus points for including a memory card slot (SD cards) in addition to a USB slot—most of the other printers we tested only included a USB port for scanning or printing. It also had the easiest Wi-Fi network setup—we could set this up right through the printer's display, not needing to go through a mobile app or computer for connecting to our Wi-Fi network.
How We Tested
The Tester
I'm Keith Shaw and I've been reviewing technology products for more than 15 years, ranging from the tiniest USB devices to large computers and home networking systems. I've seen the multifunction printer market move from basic functions (print, copy, scan and fax) into more advanced functions, such as photo printing, network connectivity (Ethernet and Wi-Fi) and cloud-based and app-based access. I've never destroyed an office printer for displaying the "PC LOAD LETTER" error code, but I've come close. And I reference the colors cyan and magenta more often than the average man does (or should).
What You Should Know About Multifunction Printers
All of the printers we tested were inkjet printers—while some multifunction laser printers are out there, we felt the cost was too high for our audience of small business or remote home office workers. Inkjet printing does sacrifice some quality on documents when compared with laser printing, but we feel for everyday usage on documents and photos, the sacrifice is worth the lower cost.
Each of the printers tested had easy ink cartridge installation options—most of them came with cartridges that you unwrap and click into place properly within the ink storage unit on each device. If you get stuck on the process, most of the printers had animated step-by-step instructions on installation. One unit we tested—the Epson WorkForce ET-3750—utilizes the EcoTank system: instead of cartridges, the printer uses ink bottles that you pour into the printer's tank. It's less daunting than it sounds, and Epson provides step-by-step instructions and failsafes (such as not being able to put the yellow ink into the cyan tank) so you don't mess up and spill a bunch of ink. The benefit of the EcoTank system is that for a higher upfront cost of the printer, you can save money in the long term because you're not spending as much money on ink cartridge replacement.
The HP printer we tested—the OfficeJet Pro 8740—includes the HP Instant Ink subscription plan. Instead of buying individual cartridges when they run out, customers sign up for a monthly subscription plan based on the number of pages you print. With these plans, it doesn't matter if you print 50 pages of photos or 50 pages of black text—if you run out of ink you get sent replacement cartridges as part of the plan. Plans start at $2.99 per month and go up to $9.99 per month, with a number of pages allotted per month. If you go over, you pay some overage costs, but you can also roll over unused pages - this reminded us a lot of cell phone minutes-and-data plan billing.
We didn't test ink replacement costs as part of our testing criteria, but did want to provide a table that shows the estimated cost for ink on each of the printers tested.
---
Other Multifunction Printers We Tested
Canon Pixma TS9120
This multifunction printer was also on the smaller side, yet providing a multitude of functions in the copy, print and scanning space. This was the only printer to include six ink cartridges (it adds a Photo Blue and Photo Black cartridge to the traditional cyan, yellow, magenta and black). The extra cartridges provide better quality for photo printing, but we didn't notice any significant differences when we were printing documents. This unit also didn't provide an automatic document feeder for scanning, so workers with lots of document scanning needs might want to look elsewhere. While this printer also had a memory card slot, it was for printing from the card only - you couldn't scan to the card.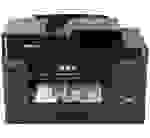 Brother MFC-J6930DW
Quite possibly the largest printer of the group, this model has a huge flatbed scanner that supports 11-by-17-inch scanning through the automatic document feeder. This printer checked off a lot of the boxes in our requirements, and did a basic job of producing printed documents and photos, as well as options for scanning to USB and cloud storage services. That said, we were disappointed in an automatic document feeder that chewed up some of our documents during the scanning process, which dinged it several points.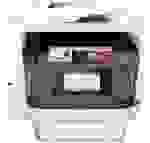 HP OfficeJet Pro 8740
Another large printer, this model came in two parts that required some additional assembly, unlike the other printers that all came in one piece. The second piece here is a large paper cassette tray piece that sits underneath the main printer. The unit also includes two USB slots (one in the front, one in back) that provides easy access for scan-or-print-to-memory stick functions. The automatic document feeder design caused our documents to slip a little - the conveyor belt-like system would feed the document or photo through, but then tilt it slightly, causing for an angled photo or document. We feel this would frustrate users more than help them. The ink on the photo prints (at least to the photo paper) also took longer to dry - in many cases our fingers would smudge the print if we grabbed it right out of the tray after printing. This printer also featured the subscription ink plan, which frightened us for its pay-by-the-page offering. For people looking for an even-larger model, HP makes the OfficeJet Pro 7720 Wide Format model, which is the same version as the 8740 but with 11-by-17-inch support.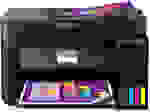 Epson WorkForce ET-3750
This multifunction printer features the EcoTank process, which requires installing the ink colors into tanks rather than individual ink cartridges (see above). While this process was easier to install than we imagined, the rest of the printer's features left us with a sour taste and outlook. First, the printer's screen was not a touchscreen - to choose different options you would use arrow buttons and an "OK" button next to the display. This frustrated us on many occasions, having grown accustomed to the touchscreens on the other printers. Secondly, there was no memory card or USB stick options - you either scanned to a connected computer or utilized scan-to-cloud features.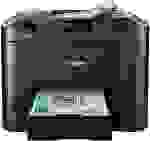 Canon Maxify MB5420
Out of all the printers tested, this one had the most average quality on photo prints and documents, especially when it came to printing on regular paper (printing on photo paper or heavier paper stock improved the situation). Configuration of cloud service options was more difficult than the other printers, and two-sided printing and scanning should have been easier than it was. The printer itself was on the large side, requiring more space than we'd have liked for this type of device.
More Articles You Might Enjoy
Up next
Get Reviewed email alerts.
Sign up for our newsletter to get real advice from real experts.