If you're planning on getting a new laptop soon, you probably don't want to lose all your files, media, and other documents from your old laptop.
Whether it's a library of digital family photos or multiple drafts of your screenplay, maintaining your old laptop's content ecosystem is a fairly simple thing to do, but there are lots of ways to do it.
Here are the options we recommend, whether you have hundreds of gigs you need to port over or just a few folders of pictures you don't want to lose.
Use a transfer cable
If you've got both laptops and want to transfer files and documents quickly and securely—without an internet connection—a transfer cable is the way to go (assuming both laptops are Windows models). This is a good way to do it if you have a large amount of files to transfer and don't have the fastest of internet speeds.
The cables are pretty cheap. You can get a this transfer cable for around $20 and it works with Windows XP, Windows Vista, Windows 8, Windows 8.1, and Windows 10. While I haven't used this particular cable from "Plugable," it's got thousands of reviews and the majority are positive. Obviously, this particular cable only works with Windows laptops.
The idea here is that you download and install a software and it makes the transfer from one laptop to another. This might be a "power user" strategy—many of the reviews come from folks transferring hundreds of gigs of media and files. It takes some work to get the software synced up properly, but this method optimizes the transfer process.
Use removable storage
One of the most common methods for most people in the last 5-10 years has probably been to use removable storage. This is great because there's a good chance you already have some USB storage devices hanging around (or even SD cards, if you like to do transfers between handheld devices).
We've tested lots of SD cards, and our favorite value pick is the Transcend 32GB SDHC Flash Memory Card, which you can get from Amazon for around $14. At 32GB, it would take multiple transfers to move something like 200 gigs worth of files and content, so SD cards are only the best choice if you don't have a ton of content to move.
SD cards generally work a lot faster than USB sticks, but you'll be paying more for them.
This method also assumes both laptops have an SD card slot, and (if you're doing multiple transfers), that you have both laptops during the transfer process. This isn't as fast as buying a transfer cable, but it's less niche, and is generally faster than using flash storage (USB sticks).
The other option is, of course, to use flash drive storage. These options are generally cheaper—you can get a 64GB USB stick for $10—and are more universally accepted (you can use USBs to transfer files between Windows or Mac laptops pretty flawlessly, and almost every laptop has a USB input of some kind).
The drawback? USB 2.0 (still the most common flash drive/USB port format) is very slow compared to other methods. If you don't have a ton of files or you just want to store a few things while you switch from one laptop to another for backup, this is a fine method, but it's not the most efficient.
Use cloud or backup storage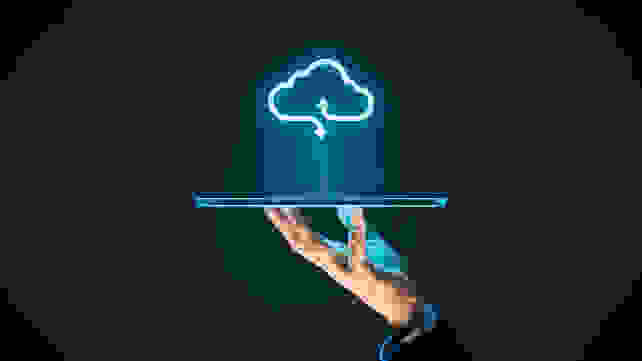 This is the method a lot of people will probably use, especially if they haven't done a laptop file transfer regularly in the past, or they have a robust internet connection. Cloud storage basically means putting your files from your old laptop into a database that you can access with an internet connection. You'll upload your files to the service, and then be able to download them to your new laptop (or anywhere else, really).
Everyone knows about Google Drive, Dropbox, Microsoft's OneDrive—but these services, commonly known as "hot storage," aren't actually the best choices for large amounts of data or for restoring a laptop's full complement of files, folders, and so on, though you can certainly still use them if you aren't as concerned with backing up the files as well. You can read more about why in our roundup of the best cloud backup services.
Or you could just get an account with our favorite cloud backup service. You get 5GB free, which isn't a ton, but all you have to do is sign up to get it. However, for the sake of transferring all of your laptop's files, this service also provides 2 TB (terabytes) of space starting around $50 a year for your first year. With faster WiFi, you can pop all of your files into the iDrive cloud storage (or whichever you choose) and then just download them all again once you have your new laptop.
This method might be a little more involved, but it's a good way to combine the transfer process with a good backup process (which you should also consider), especially if you aren't sure you'll want all of your files (or all of them at once) on your new laptop.
Our editors review and recommend products to help you buy the stuff you need. If you make a purchase by clicking one of our links, we may earn a small share of the revenue. Our picks and opinions are independent from any business incentives.