Laundry
Laundry Biz Reacts as More Men Wash Their Own Clothes
Over 60 percent of men under 35 are doing their own laundry.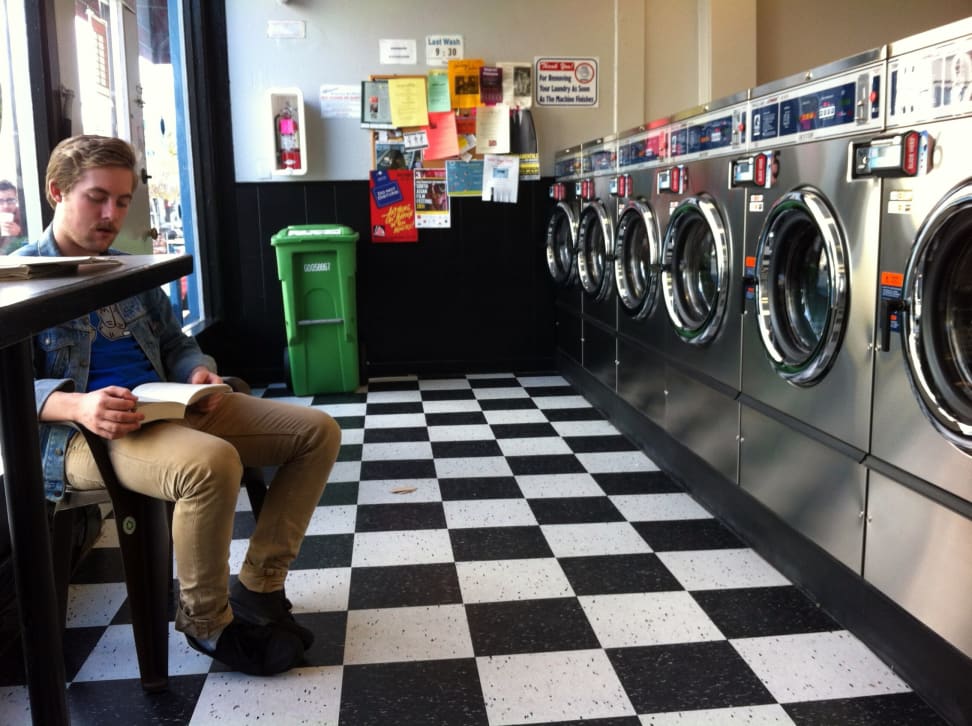 Credit: Flickr user "dlytle"
Decades ago, laundry was a chore handled primarily by women. But in 2016, it's finally becoming clear that this once-segregated task is a load now carried by both sexes. According to a new report from The Wall Street Journal, more and more men are doing laundry themselves, and that's changing the way soap and appliance makers are designing their products.
The Journal's data comes from a survey by consumer research firm Mintel, which found that last year 60 percent of men aged 35 to 54 did their own laundry. The biggest increase, however, came from men aged 18 to 34. Some 67 percent now do their own laundry, a figure that grew by 23 percent since 2013.
The Journal posits that this change is due in large part to married men generally doing more chores than in decades past (according to Procter & Gamble), along with the fact that 47 percent of adult men are single (according to the U.S. Census Bureau). Both factors represent a break from the traditions established by earlier generations.
And due to this new wave of laundry-conscious men, the laundry industry is changing its products—everything from dryer sheets to appliances—to appeal to a growing demographic.
Sure, there are niche laundry detergents made specifically for men, but now even big laundry companies are getting in on the action. Procter & Gamble has launched new products like Bounce for Men and Tide Plus Febreze Sport. Meanwhile, Whirlpool has added a ColorLast option to its washers to avoid faded or bleeding colors, since research shows that men don't like sorting colors from whites.
Regardless of industry trends, it's unclear whether men really need or want laundry products geared specifically to them. As a man, I've never felt like laundry products are inherently targeted at women, but perhaps I'm in the minority.
Related Video