Laundry
Whirlpool Wants Tariffs on Samsung and LG Washers
The U.S. brand believes the Korean brands are "dumping" washers.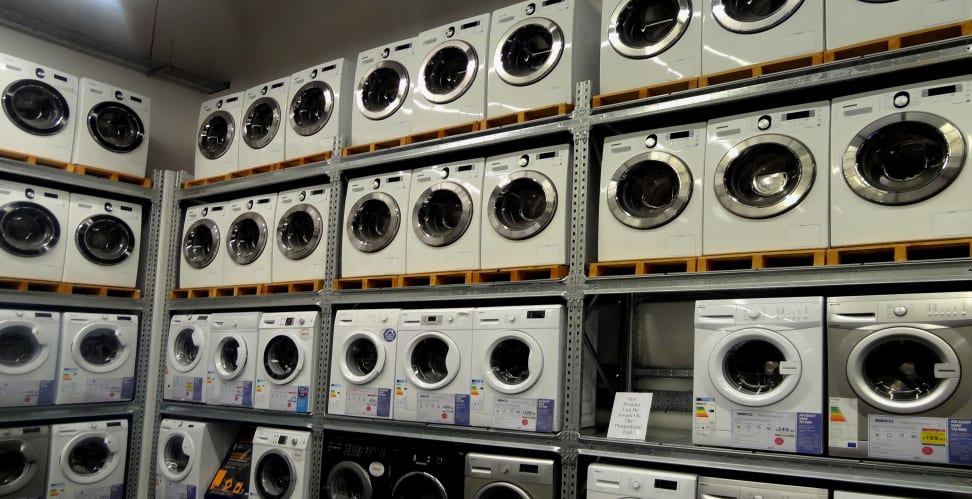 Credit: Flickr user "yercombe"
You might think the smartphone battle between Apple and Samsung is cutthroat, but electronics aren't the only place ruthless manufacturers go to war. In the appliance world, there's a fight shaping up between Korean giants Samsung and LG and Western brands like Whirlpool and Electrolux.
Whirlpool recently filed a petition with the U.S. International Trade Commission and the U.S. Department of Commerce, accusing Samsung and LG of undermining the U.S. washer industry by "dumping" Chinese-made washers in the American market.
For the uninitiated, the Department of Commerce defines dumping as foreign companies selling products in the U.S. at a loss, or below the sales price in the company's home country. The government addresses this by asking the U.S. Customs and Border Protection to put a tariff on the imported products, provided a U.S. industry representative has filed a petition.
Whirlpool alleges that LG and Samsung are dumping washers produced in China, after the government stopped them from dumping washers made in Mexico and South Korea back in 2013. In its petition, Whirlpool cites full-size front-load and top-load washers, as well as washer parts.
For their part, both Samsung and LG have stated that they don't believe the U.S. will find them in violation of anti-dumping regulations.
According to Whirlpool's petition timeline, we'll have to wait until the end of 2016 to find out whether they're right. In the meantime, it seems like it might be a good time to shop for an (allegedly) below-cost Samsung or LG washing machine. If Whirlpool wins, the prices are likely to go up.
Related Video