Laundry
Panda PAN50SWR1 Portable Washer Review
Is this tiny washer right for your home?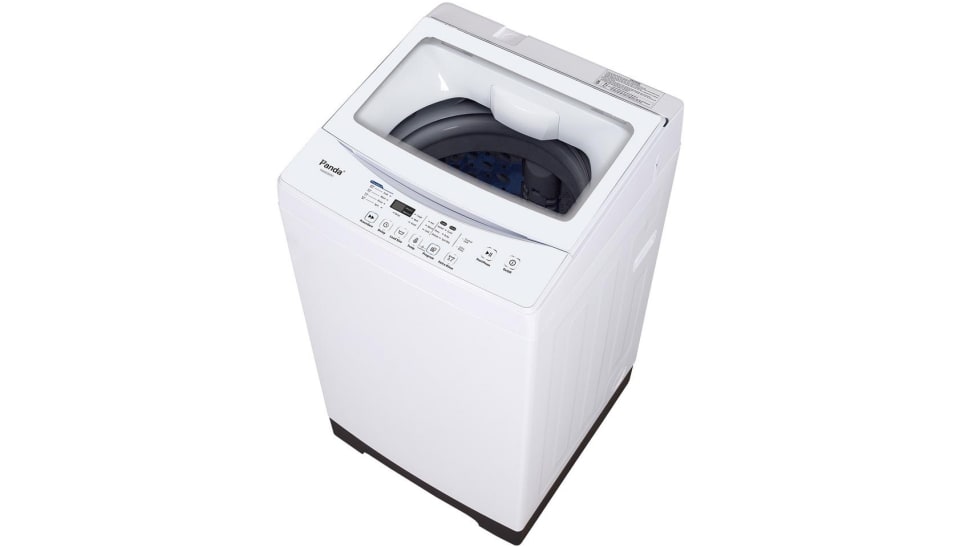 Credit: Home Depot
Here at Reviewed, we've put many compact washers through the paces, but we had never tested one like the Panda PAN50SWR1, a petite top-loader made for use in tight spaces. To give perspective, while most compact washing machines measure 24 inches wide, the Panda washer is a mere 19.75 inches. In our tests, we found that the 1.6-cubic-foot drum barely fits an eight-pound load of laundry, so it's not probably not practical for larger families. But if you live alone or with a partner in a small apartment, condo, or RV, and you don't mind doing smaller laundry loads, the Panda can be a practical way to clean your clothes.
About this washer
The Panda PAN50SWR1 is a Chinese-made washing machine that could work well in some American homes.
• Capacity: 1.6-cubic-feet.
• Dimensions: 20.5" x 19.75" x 37" (D x W x H)
• Cycles: Normal, Quick, Heavy, Bulky, Delicate, and Spin Only

What we like
After testing for a week in our labs, the Panda PAN50SWR1 turned out to be a pleasant surprise. We find several advantages to call out:
• The diminutive size, which makes it easy to fit the washer into a kitchen, bathroom, or utility closet.
• Versatility that permits owners to install it with a water hookup with the attached hoses, or with the included adapter that attaches it to a faucet.
• Bright, responsive touch controls that are easy to use.
• Ability to delay cycle start for one to 24 hours, allowing users to set a start time and walk away.
• The Procedure button that allows you to start at Soak, Wash, Rinse, or Spin, customizing each cycle for your needs.
• The soft-close glass lid that lets you watch the wash as it circulates.
• A stainless steel drum that the manufacturer claims is rust-resistant.
• The Heavy cycle, which removes 77 percent of stains.
• An affordable price point of around $300.
• A low cost-per-wash, which we estimate at about 15 cents.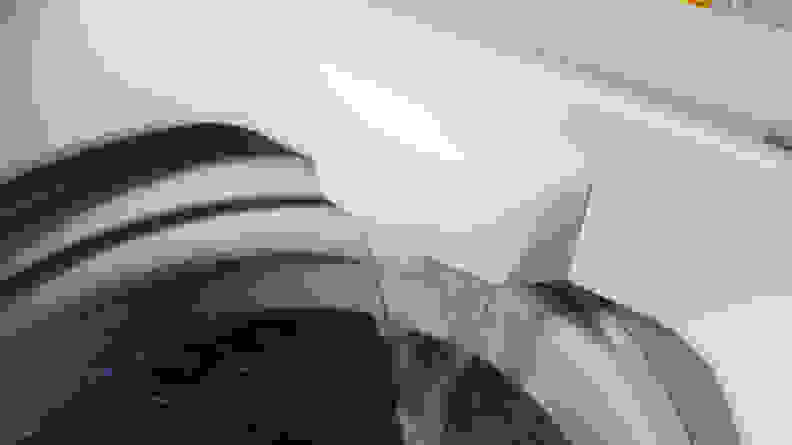 What we didn't like
In our tests, a few issues emerged:
• High water retention, which means the clothes have to spend more time in the dryer or on the clothesline. We saw 56 percent of water retained in the Normal cycle and 67 percent retained after the Heavy cycle. We prefer to see water retention under 50 percent.
• No separate detergent dispenser, which is a minor inconvenience.
• Some rough edges on the unit's exterior that detract from the fit and finish.
• No child lock, which could have safety implications.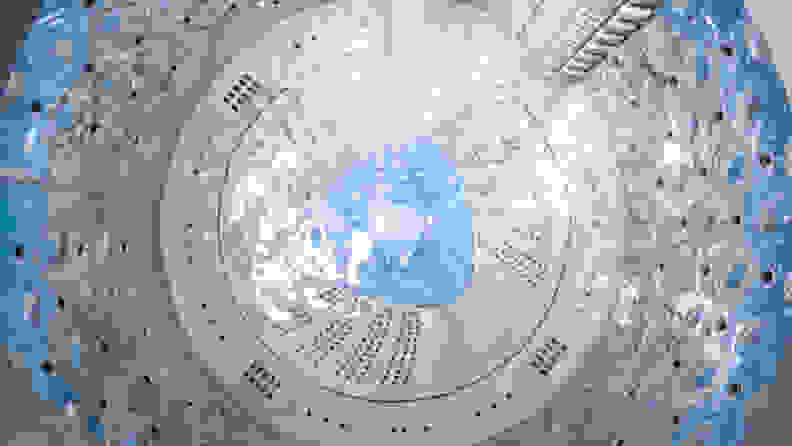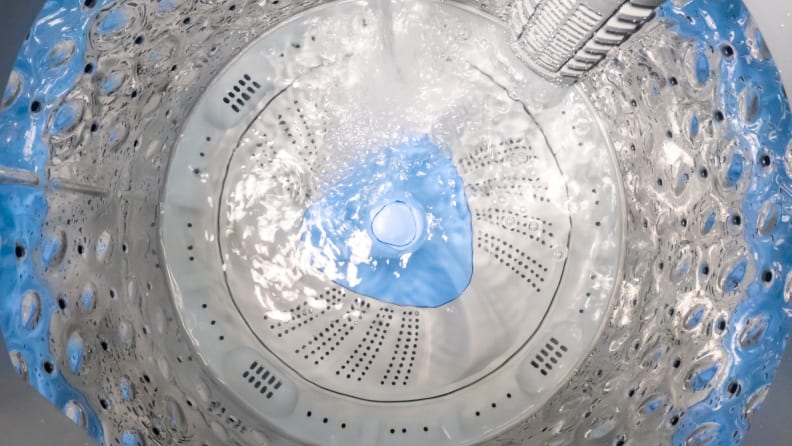 Warranty
The Panda washer comes with a one-year limited manufacturer's warranty.
What owners say
Most reviewers give high praise to this little washer. They like the freedom of in-unit laundry in a small package and say it cleans their dirty clothes well. They also appreciate the simplicity of setup. A few owners express confusion about how to hook up the Panda for use with hot water.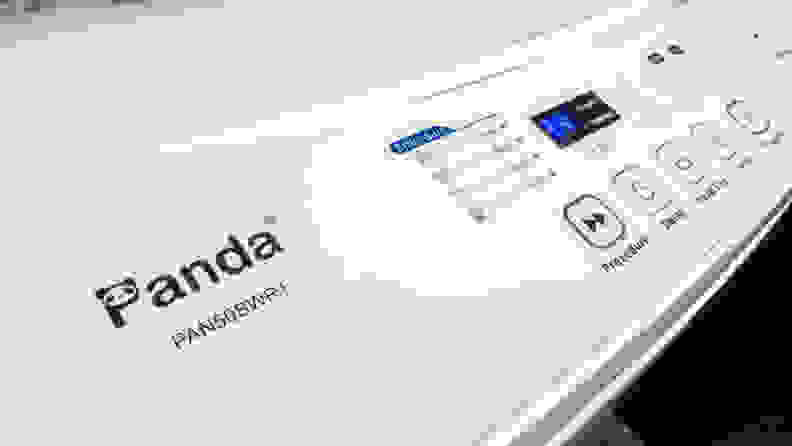 The bottom line
You should consider buying the Panda washer if you don't have room in your home or your budget for a 24-inch compact washer. This washer definitely isn't for everyone: If you use king size sheets or a fluffy comforter, it will not be the best solution for your laundry. But if you accept the limitations of the small tub, the Panda will let you wash your clothes when and how you want, and keep you out of the neighborhood laundromat.