The Whirlpool WED75HEFW dryer (MSRP $899-$999) is a basic dryer that's perfect for folks who take a low-frills approach to laundry. In our tests, it had no problems drying clothes.
That said, with the electric model selling for about $600—the gas WGD75HEFW costs $100 more—there are better dryers on the market that cost about the same and offer more cycles, more customization, and flashier designs.
Installation and customization
This 7.4-cu.-ft. dryer can be stacked with a matching Whirlpool front-load washer. Otherwise, it offers no more than what you'd want in a dryer. It's only available in white, and unlike pricier machines, lacks a stainless drum or interior lighting.
You get a set of six cycles (really five, since Quick Dry is just a shorter manual Timed Dry that can be adjusted anyway) that hit all the basic laundering requirements. It only has four options for temperature and three options for dryness level—fewer than what other machines in this price range offer.
Aside from a control lock, you've only got a Wrinkle Shield and EcoBoost (a slower, more energy-efficient dry) to supplement the options.
Performance and warranty
In our tests, this basic Whirlpool got the job done. It removed all of the excess moisture in both our Normal and Delicate tests, and did so without getting outrageously hot or taking too long.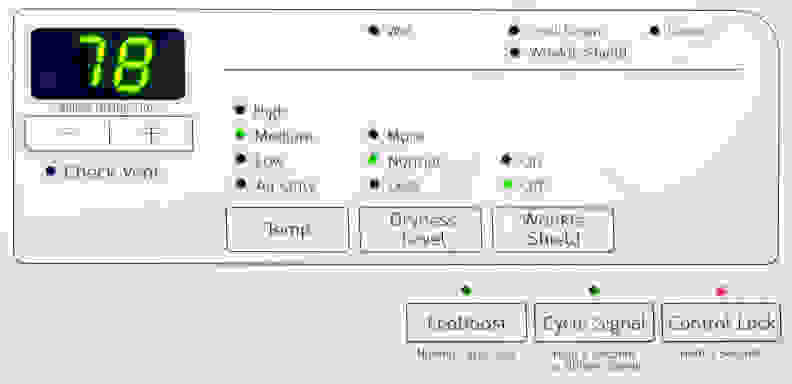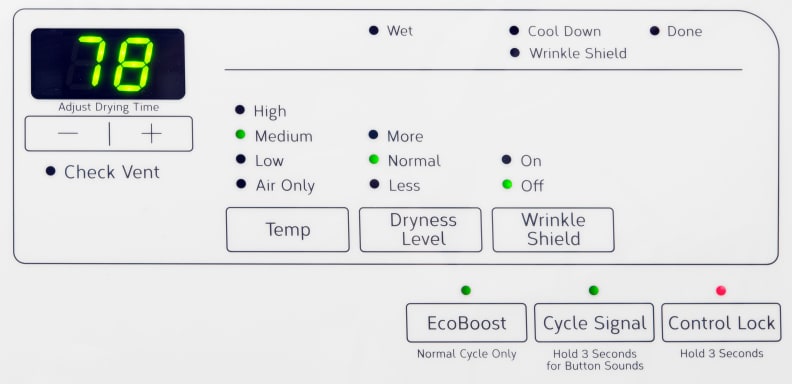 A 4-lb. test load was too much for the Quick Cycle's preset 13 minutes, but if you use it as directed—with just a few garments—it'll be fine. And while the Bulky option couldn't quite handle our comforter without our taking it out and untangling it, overall results were comparable to similarly priced machines.
A basic 1-year limited parts and labor warranty rounds out the package.
In other words, the '75 is a safe choice… albeit a rather boring one—even for a dryer.
Related Video