Lifestyle
10 things to buy now for fall before they sell out
Don't wait on these.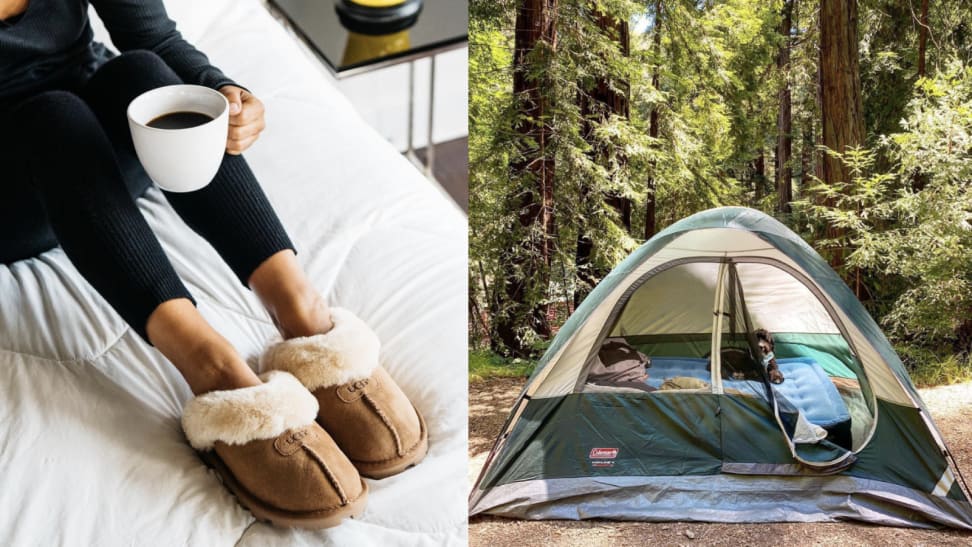 Credit: Ugg/Coleman
As summer comes to a close and we soak up the last remaining days of sunshine and vacation, many of us have already started thinking ahead to fall. (After all, if you're anything like me, you know it's by far the best season.) Due to the pandemic, this fall will be a little different but there are still pumpkin spice lattes, cozy sweaters, and camping weekends to look forward to.
To prepare for the months ahead, we've rounded up 10 of the things you should buy right now, because they're likely to sell out by the time fall actually arrives. Whether it's our favorite face masks or the wildly popular Ugg slippers, these are the products you won't want to hesitate to add to your cart.
1. Face masks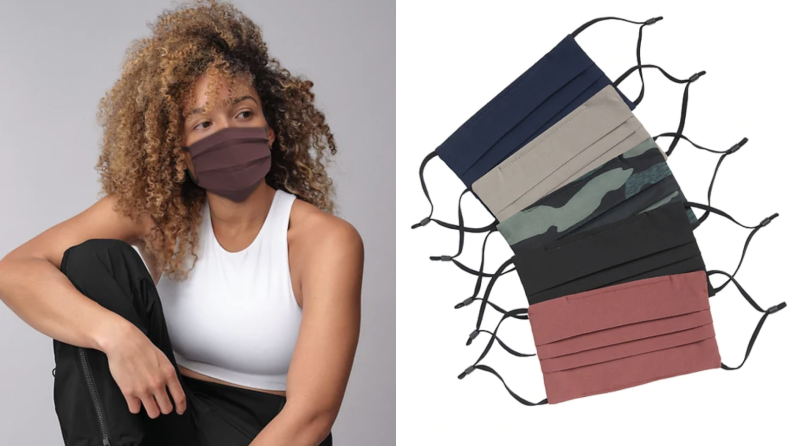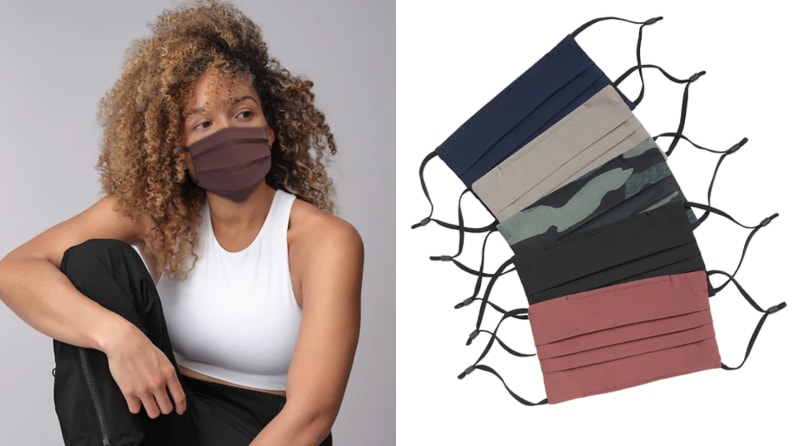 If there's one product to define 2020, it's the face mask. And thanks to the Centers for Disease Control and Prevention (CDC)'s recommendations, it's unlikely it will go away any time soon. While there are hundreds of retailers selling cloth face coverings online in a variety of styles, patterns, and colors, our experts tested some of the most popular masks and chose the Athleta face masks as the best ones you can buy. They're equal parts comfortable and breathable and can easily be washed in the laundry.
Get the Everyday Non Medical Masks 5 Pack from Athleta for $30
2. Cozy slippers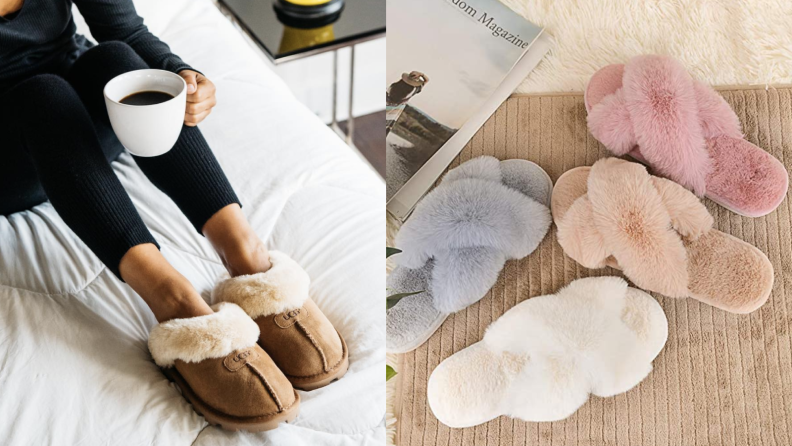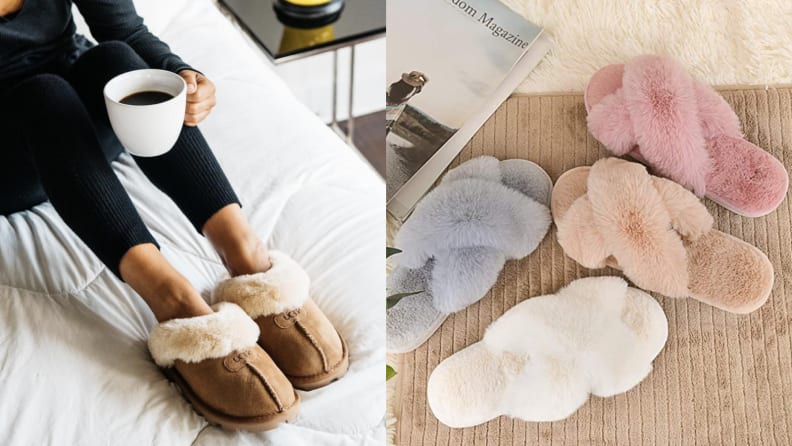 Colder weather means colder feet—unless you have a pair of super soft slippers to keep your toes toasty. You can splurge on a pair of Uggs, like the Cozette slide (which sells out all the time at Nordstrom!) or the cult-favorite Scuffette slipper, which is lined with the brand's famously cozy sherpa. If you're looking for more of a budget-friendly alternative, I own this fluffy pair from Amazon, which have over 1,300 reviews and feel like walking on clouds.
3. Camping gear
Not only has there been a spike in outdoor equipment sales (like kayaks, paddle boards, and even RVs), but campsites have reported record numbers of bookings over the last few months. Since fall is an equally big season for camping, you'll want to get all your gear now while it's still available. A tent with over 14,000 reviews like this one, for instance, will keep you dry and comfortable while this popular LED lantern—which 16,000 reviewers say is incredibly bright and long-lasting—is a must-have for when the sun goes down.
4. A rake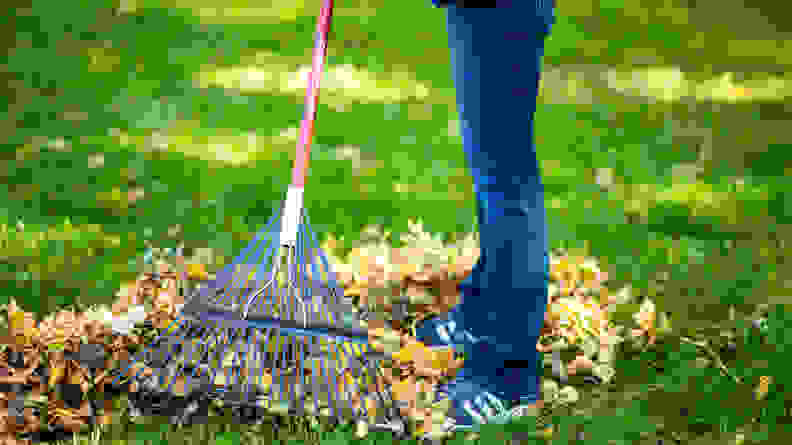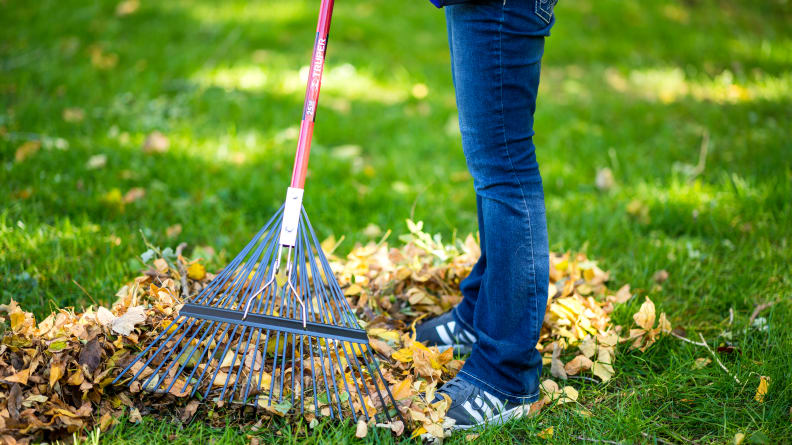 Raking leaves isn't fun, but it is necessary if you own a home with a yard. And while nothing can save you from the next day's sore muscles, a high-quality rake can make the dreaded chore a little more bearable (and a lot more efficient). Of all the rakes our experts have tested, we found the Truper Tru Tough to be the best. It's light enough that it's easy and comfortable to maneuver, yet heavy enough that the tines don't bounce off the ground and sweep leaves up cleanly.
Get the Truper Tru Tough Steel Leaf Rake from Amazon for $42.54
5. A bike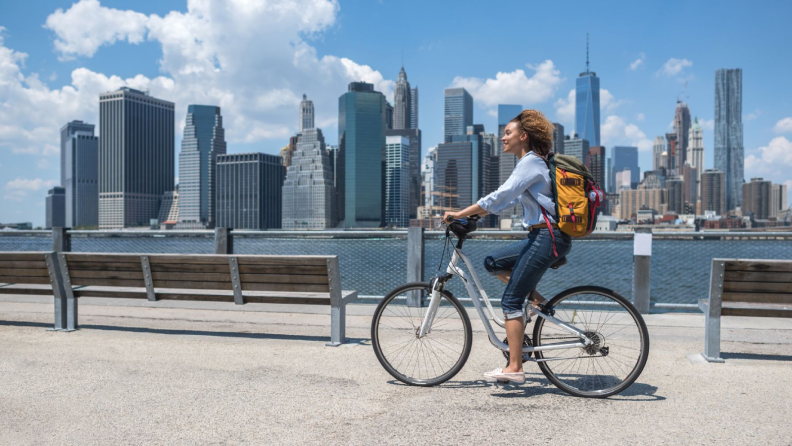 This summer, bikes have been selling out at retailers across the country as people are spending more time outside following months of quarantine. That trend of outdoor activity will likely continue into the fall while the weather is still nice. Fortunately, there are still some places you can buy both kids and adult bikes online, including Dick's Sporting Goods and Amazon. You can find everything from casual cruisers like this top-rated one to more rugged mountain bikes for hitting the trails.
6. A fire pit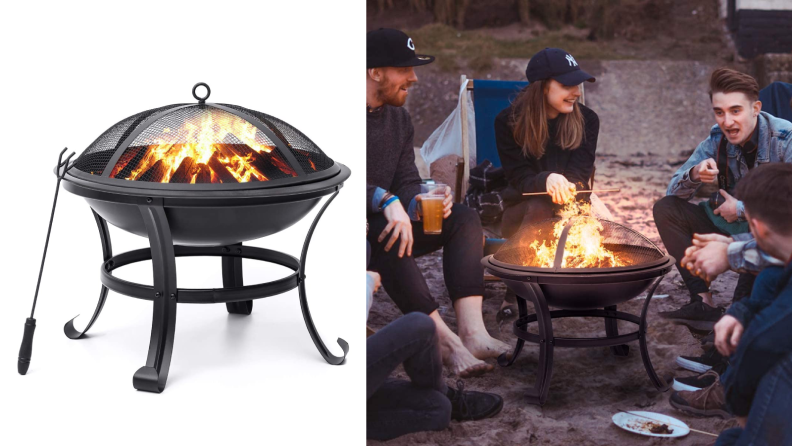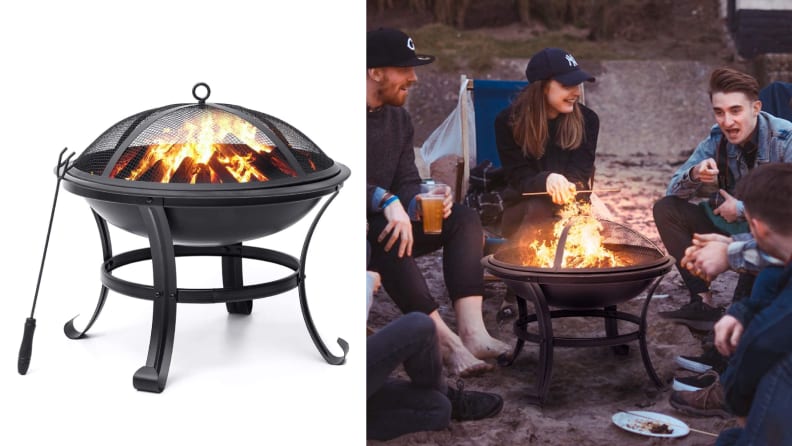 There's no better way to spend a crisp fall night than bundled up around a fire (ideally with a marshmallow-roasting stick in hand). For an easy and safe backyard bonfire, you might want to consider a fire pit, which have been hard to find in stock and will likely stay high in demand through the fall. There are fire pits for every budget and style at retailers like Amazon and Wayfair, including this one with over 1,500 reviews that people say looks good sitting on their patio and, more importantly, keeps them warm and cozy.
Get the KINGSO Outdoor Fire Pit from Amazon for $59.99
7. Hiking boots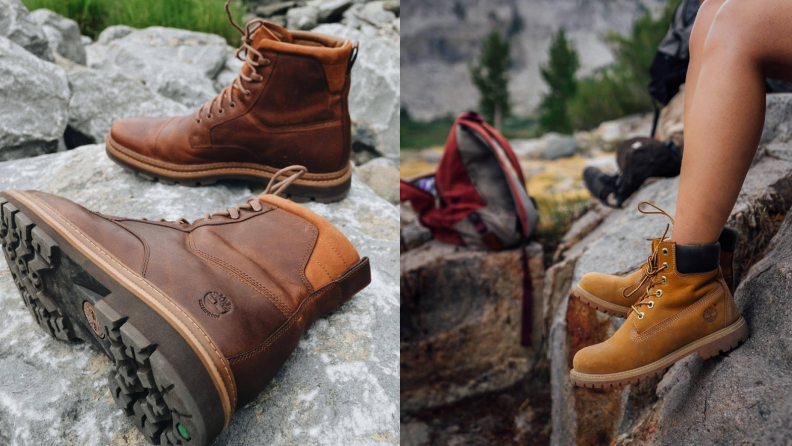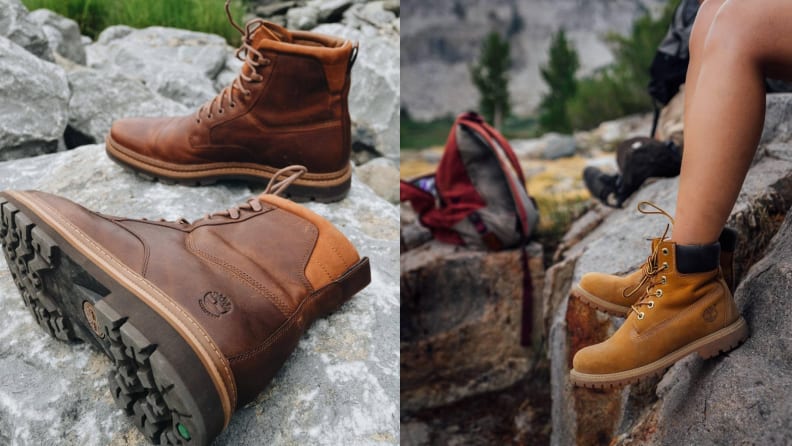 Just like camping gear and bikes, hiking boots are in high demand as we approach the peak leaf-watching months (a.k.a. the best time to get outside in nature). While there are hundreds of different styles and brands of hiking boots, one of the most popular—and the best quality—is Timberland. For women, shoppers love the White Ledge ankle boot style for its comfortable fit and durable exterior while over 18,000 of men have given the same style (but in men's version) a five-star rating for similar reasons.
8. Sweatpants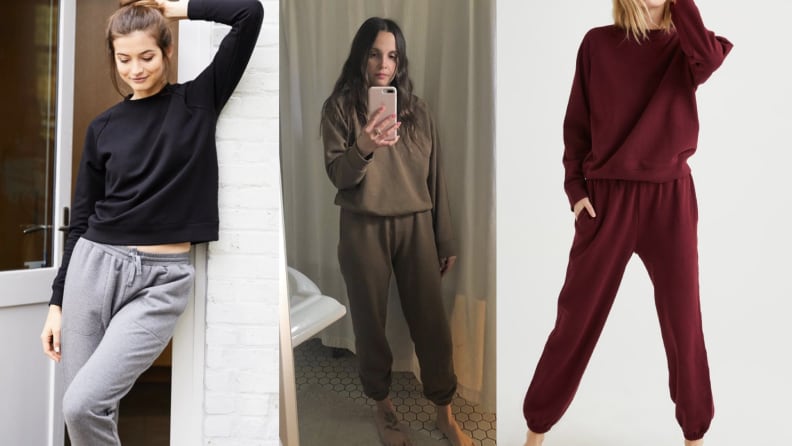 Sweater weather? More like sweatpants weather. Fall was made for living in comfy sweats, especially this year with many of us continuing to work from home for the time being. And if the popularity of sweat suits and sweat shorts so far in 2020 is any indication, sweatpants will be equally trendy during the next few months. As someone who has reviewed tons of loungewear this year, my current favorites include these joggers from Richer Poorer and these soft sweatpants from bedding brand Brooklinen.
9. Hand sanitizer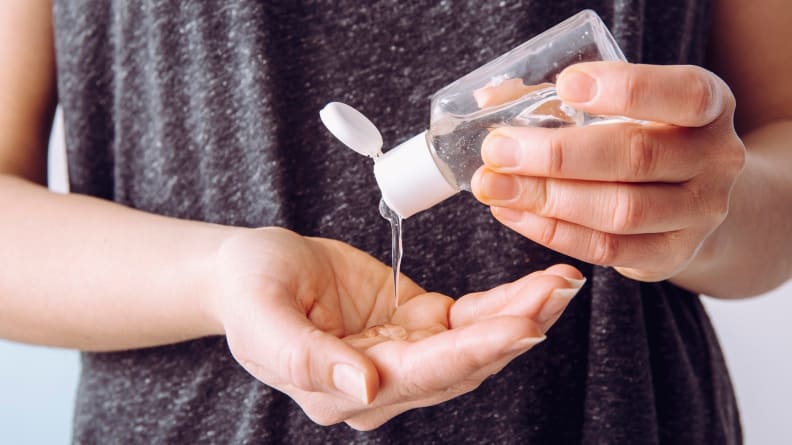 Another run on hand sanitizer could be coming this fall, not only because some states are seeing spikes in COVID-19 cases but also because it's the return of flu season. To avoid running out of hand sanitizer later on, you may want to grab a few bottles now (no hoarding please, though!) from Amazon. Tip: For the most effective sanitizer that kills germs, look for one that has at least 60% alcohol per the CDC's recommendations.
10. Throw blankets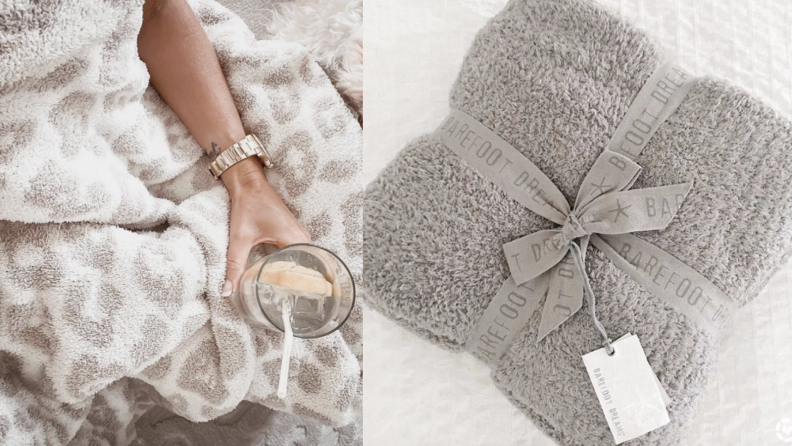 When it's cold outside, all you want to do is curl up on the couch and remind Netflix that yes, you're still watching re-runs of Gilmore Girls. The only thing that will make your chilly night in even better? An incredibly cozy throw blanket. While there are plenty to shop online, there are few as popular or coveted as the fleecy Barefoot Dreams blanket. Even Chrissy Teigen swears by it, saying she uses it every single day.
Get the Barefoot Dreams CozyChic Throw Blanket from Amazon for $147
The product experts at Reviewed have all your shopping needs covered. Follow Reviewed on Facebook, Twitter, and Instagram for the latest deals, product reviews, and more.
Prices were accurate at the time this article was published but may change over time.