Lifestyle
8 products celebrity parents love that you can buy on Amazon
From Jessica Alba's stroller to Kate Middleton's favorite swaddle.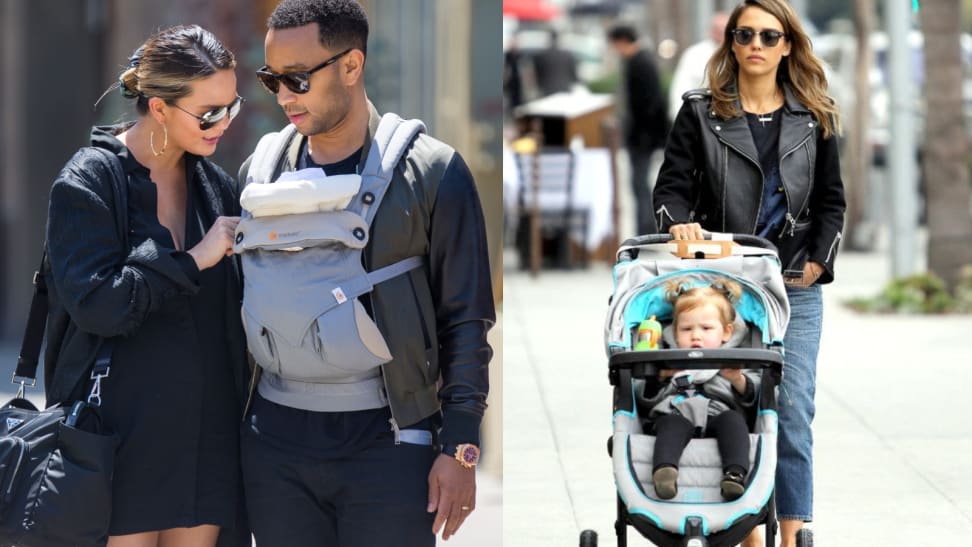 Credit: Getty Images
If you're a parent who spends way too much time—and probably way too much money—on Amazon, join the club. A club that's also full of some of your favorite celebs, including Chrissy Teigen, Blake Lively, and even Kate Middleton. Because based on interviews, candid shots, and social media, even celebrity moms sometimes shop on Amazon for their little ones.
Below are eight products that celebs swear by for their own kids, from the cult-favorite Hatch sound machine (a staple in the Kardashian household) to the popular Baby City Jogger stroller that Jessica Alba uses. Bonus: They're all available on Amazon right now and all (somewhat) affordable. Plus, if celebrities use them, they must make parenting feel a little more glamorous.
1. Kate Middleton's popular swaddle blankets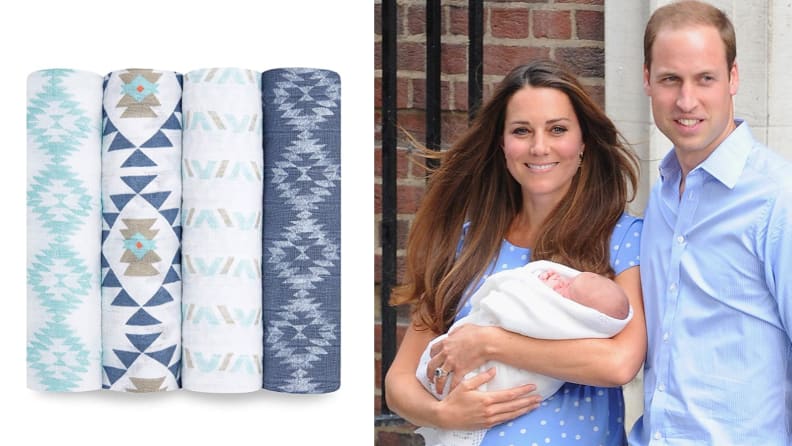 Your baby might not be an actual prince or princess but they can live like one, with one of these Aden + Anais swaddles that the royal family is so fond of. Even better, the cotton muslin blankets—which Kate Middleton wrapped Prince George in when he was an infant—also happen to be one of our experts' favorite swaddles. When we tested it, we found the blanket to be extremely soft and durable—just what your little one needs.
Get the Aden + Anais Swaddle Blanket on Amazon for $44.93
2. Drew Barrymore's favorite shampoo and wash for babies
"If you are a parent that cares about the bath...I have been devoted to this brand," Drew Barrymore wrote in an Instagram post professing her—and her baby's—love of Babo Botanicals. The 2-in-1 shampoo and body wash has a 4.2-star rating on Amazon for being vegan and hypoallergenic (it's made with natural aloe vera and cucumber) and being gentle enough that you can use it every day (no harsh chemicals here!).
Get the Babo Botanicals Purifying Swim & Sport 2-in-1 Shampoo & Wash on Amazon for $17.99
3. Jessica Alba's go-to stroller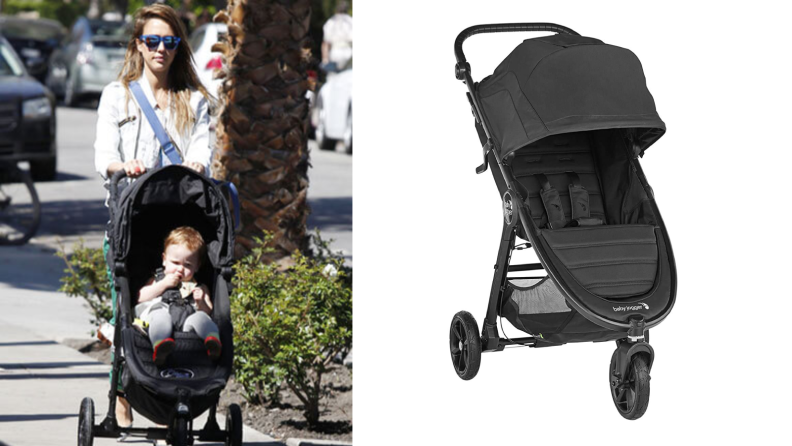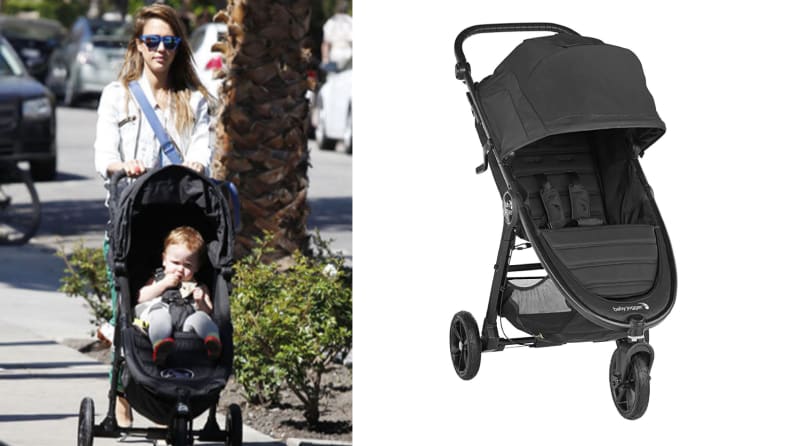 Jessica Alba isn't the only mama obsessed with the Baby Jogger City Mini stroller—Halle Berry, Blake Lively, and Kate Hudson are all fans, too. The popular stroller is also the best one we've ever tested at Reviewed, so it lives up to these big names, too. It's incredibly lightweight and easy to fold (it just takes the press of a button), yet is also very durable and sturdy thanks to its all-terrain wheels, making it ideal for city dwellers and suburban parents alike.
Get the Baby Jogger City Mini GT2 Stroller on Amazon for $299.99
4. This DockaTot that Hilary Duff loves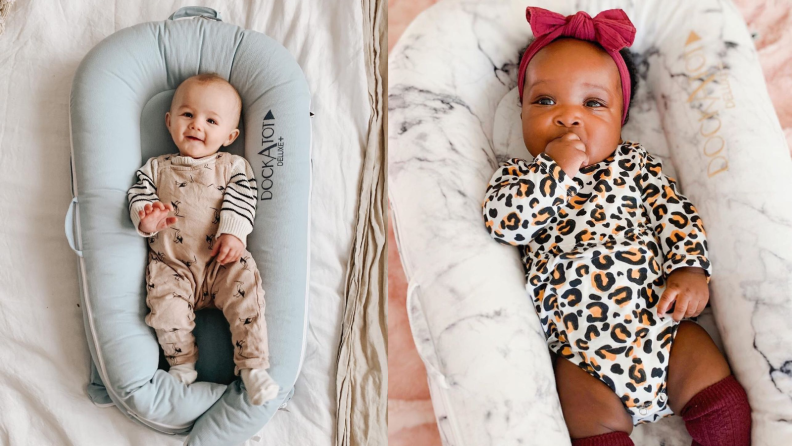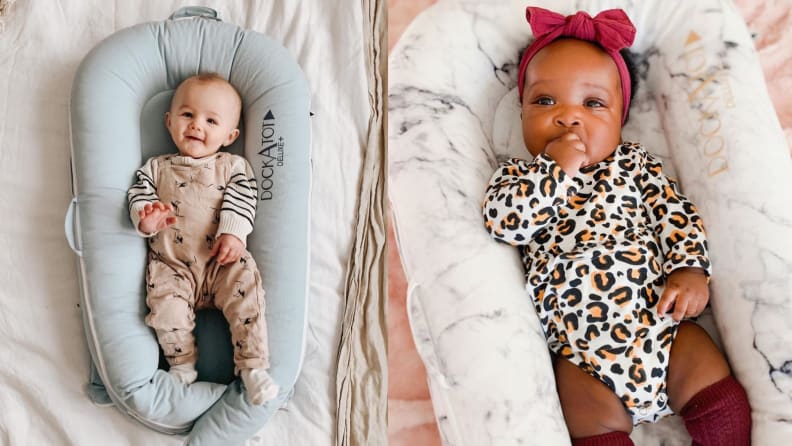 In an interview with People, Hilary Duff admitted she doesn't know what she'd do without her DockaTot. "I change [Banks]'s diaper in it and when I need to step away I know she's safe chillin' in there for a bit," the mom of two said. The lounger, which has over 1,100 Amazon reviews, is designed to mimic the womb so your baby feels safe and secure. It's also perfect for tummy time and co-sleeping, according to shoppers.
Get the DockATot Deluxe+ Baby Lounger on Amazon for $175
5. Chrissy Teigen's ErgoBaby baby carrier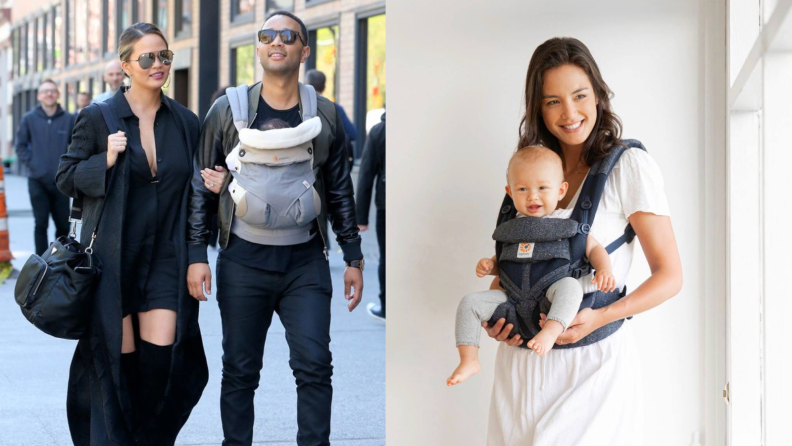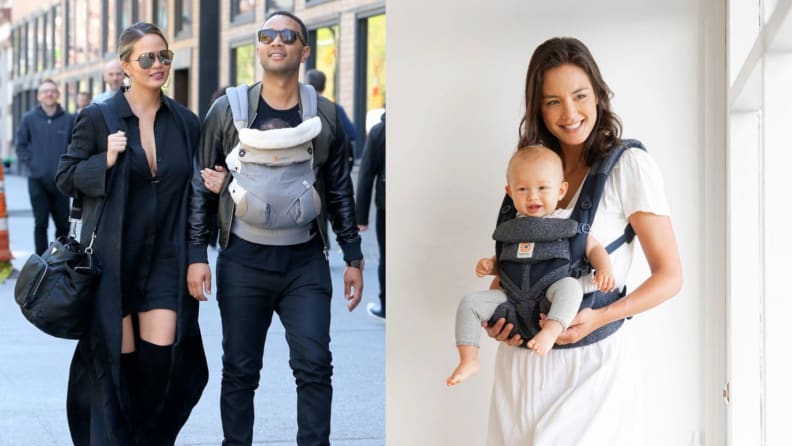 We don't know who loves the ErgoBaby Carrier more: Chrissy Teigen or her hubby John Legend (see above). The adjustable carrier has over 1,500 glowing reviews on Amazon for being ergonomic and comfortable for both baby and mama/papa. The cushioned bands and padded straps are designed to provide back support and distribute your child's weight evenly so you can carry them around all day long without pain ala Mr. Legend.
Get the ErgoBaby Carrier on Amazon for $139.99
6. Serena Williams' daughter's must-have toy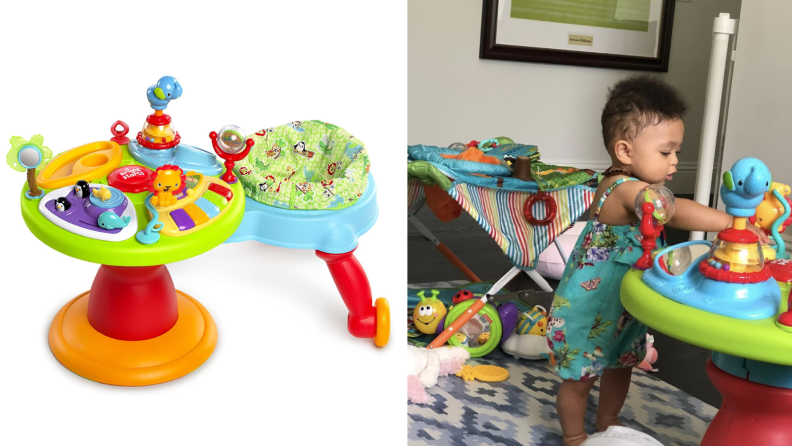 Olympia Williams might not be hitting the tennis court quite yet, but she has no problem staying entertained with this colorful activity center, which mom Serena posted an adorable photo of on Instagram. And 2,100+ other parents and kids are fans, as well, according to Amazon reviews. They like that there are so many different play stations (including a sing-along piano!) and that there's an attachable walker that can be removed as your little one grows up.
Get the Bright Starts 3-in-1 Around We Go Activity Center on Amazon for $79.99
7. The cult-favorite diaper pail that Blake Lively uses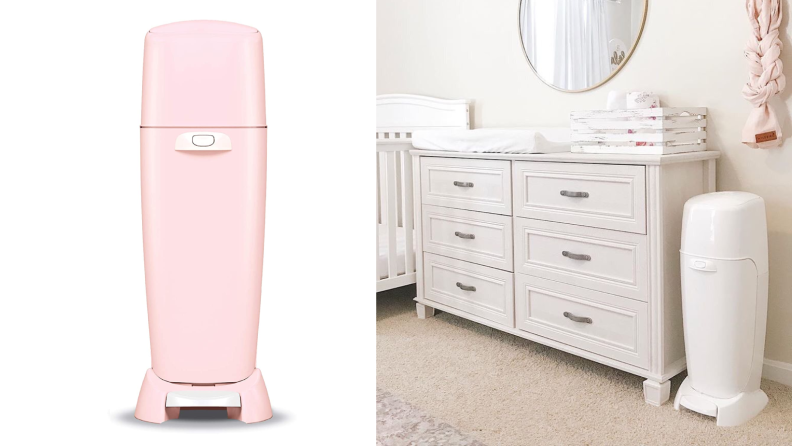 The Diaper Genie isn't just our favorite diaper pail—it's also Blake Lively's (it was one of the top picks on her Amazon baby registry!). We found that the Diaper Genie has the best disposal mechanism of any that we've tested, meaning it's the cleanest and the most effective at keeping icky odors inside. It even has a replaceable carbon filter that's specifically designed to absorb any unpleasant scents.
Get the Playtex Diaper Genie on Amazon for $37.44
8. The Kim Kardashian-approved sleep machine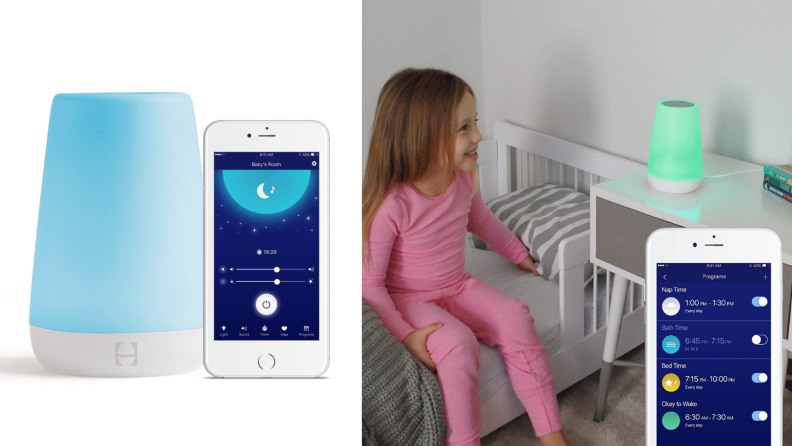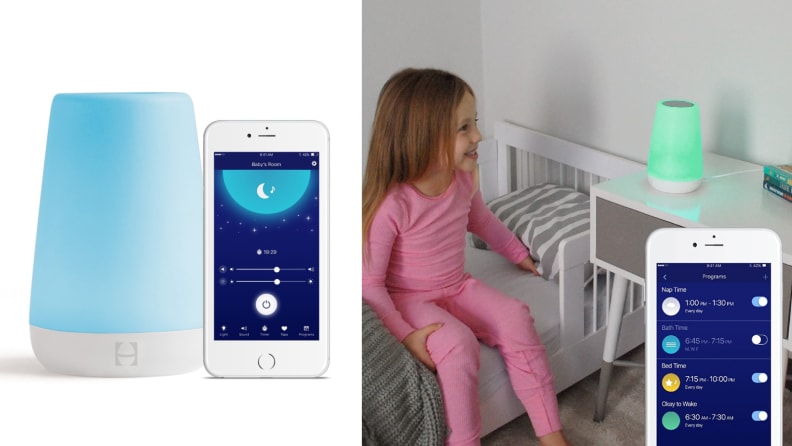 Kim Kardashian and affordable don't often go in the same sentence. However, they do when it comes to one of Mrs. Kanye West's must-have baby items: the Hatch sound machine/night light. With over 5,200 (!!) reviews on Amazon, the popular sleep aid is praised for being both easy to use (you can program it to automatically turn on or control it from your phone) and effective (parents say it truly does help little ones fall asleep faster and easier). Plus, because it's so versatile, it can be used as your child grows, from the white noise for infants to the time-to-rise function for older toddlers.
Get the Hatch Baby Rest Sound Machine on Amazon for $59.99
The product experts at Reviewed have all your shopping needs covered. Follow Reviewed on Facebook, Twitter, and Instagram for the latest deals, product reviews, and more.
Prices were accurate at the time this article was published but may change over time.