Ovens & Ranges
10 vegetarian recipes you can make in the Instant Pot
Meals in minutes.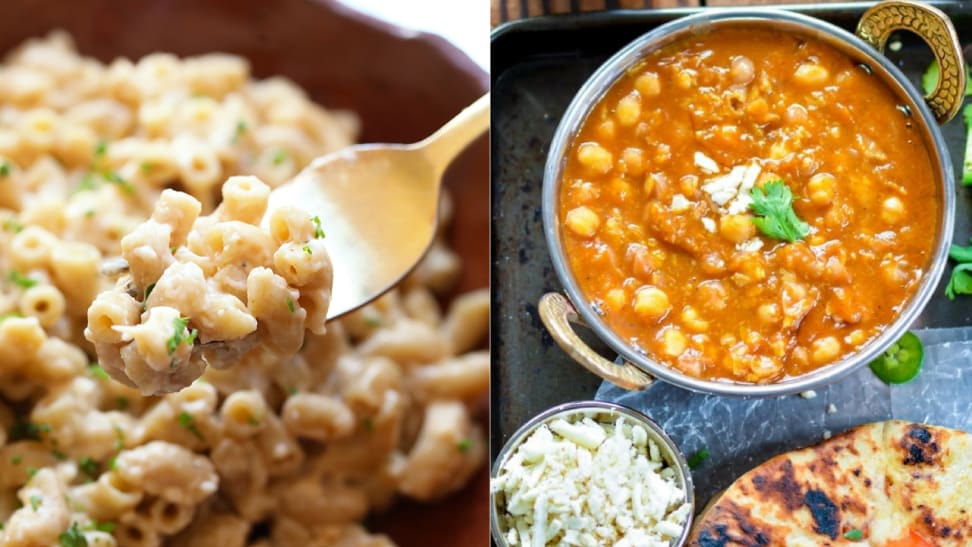 Credit: Fit Foodie Finds / Chef de Home
Fun fact: eating vegetarian isn't a life solely made of salad and devoid of flavor. In reality, it really opens your eyes to all the wondrous things you can do to make vegetables taste delicious. There are so many ways to chef up a new veggie recipe—grilled, roasted, sauteed, and now you can even pressure cook them for a quick meal.

The coveted
Instant Pot
has changed the cooking game because it can be used as a pressure cooker, slow cooker, steamer, warmer, rice cooker, and more, which is perfect for those of us who get tired of making the same veggie-filled meals.
Shockingly
, there are so many vegetarian Instant Pot recipes out there it can honestly be overwhelming, so we looked through Pinterest to find the best recipes to get you started.
1. Creamy risotto in under 20 minutes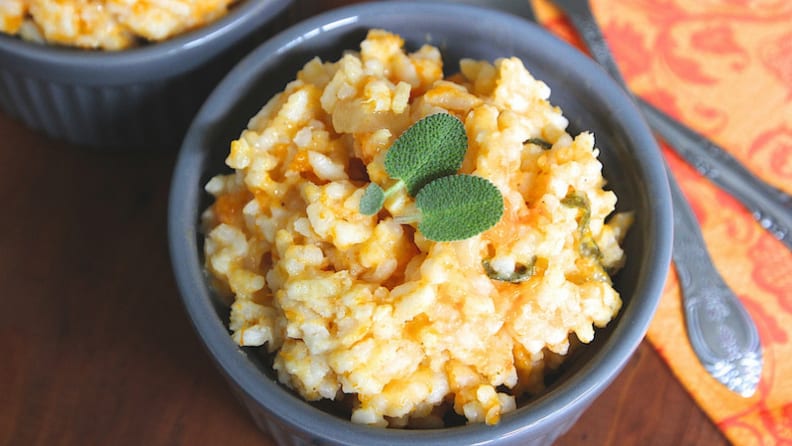 Risotto is one of the coziest dishes you can make. Unfortunately, it usually requires a lot of time and constant stirring. But this Butternut Squash Organic Risotto from Whole Lifestyle Nutrition only takes 20 minutes and is still just as creamy. Sub the chicken stock in this recipe for vegetable broth for a truly vegetarian meal.
2. An enchilada without the tortilla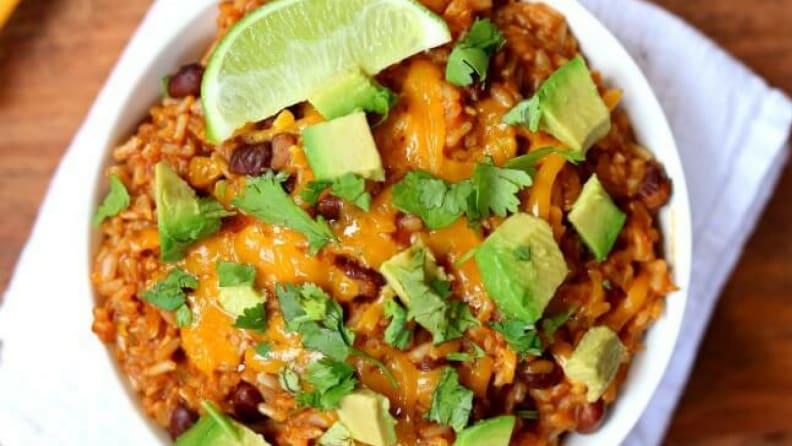 Enchiladas take on a whole new form in the Instant Pot Cheesy Enchilada Rice from 365 Days of Slow Cooking. In just 30 minutes you can have a cheesy, lower-carb meal that's loaded with protein from black beans.
3. Chickpea curry with a kick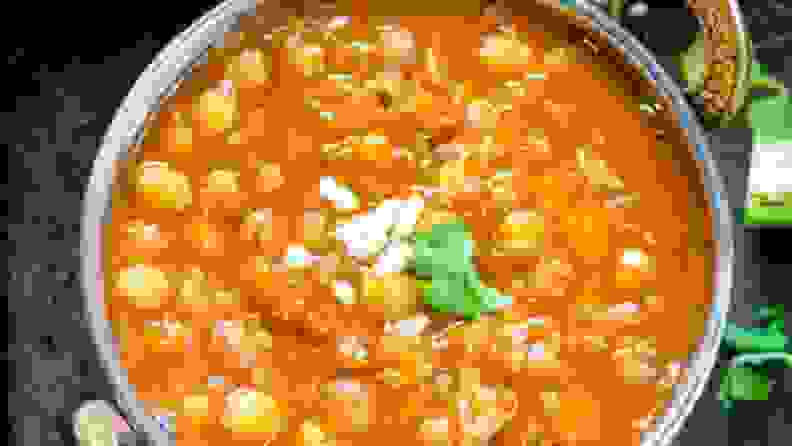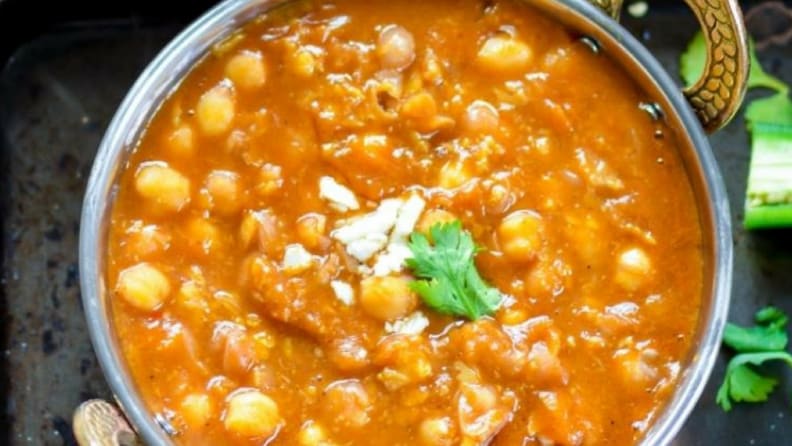 The secret to a creamy curry without dairy is to blend up half the mixture before recombining it. This Vegan Chickpea Curry in Pressure Cooker from Chef de Home has a kick but can be toned down with a side of naan or rice.
4. Lo mein that's better than take-out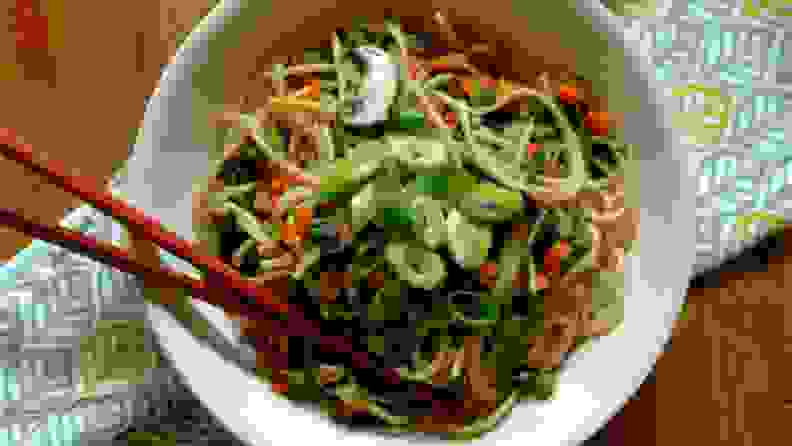 You can make this classic Chinese meal faster than the time it takes for take-out to arrive. This Fast Prep Instant Pot Vegetable Lo Mein from Raising Generation Nourished takes less than 20 minutes in a pressure cooker and still has the Asian flavor you love without all the sodium.
5. A warm bowl of lentil chili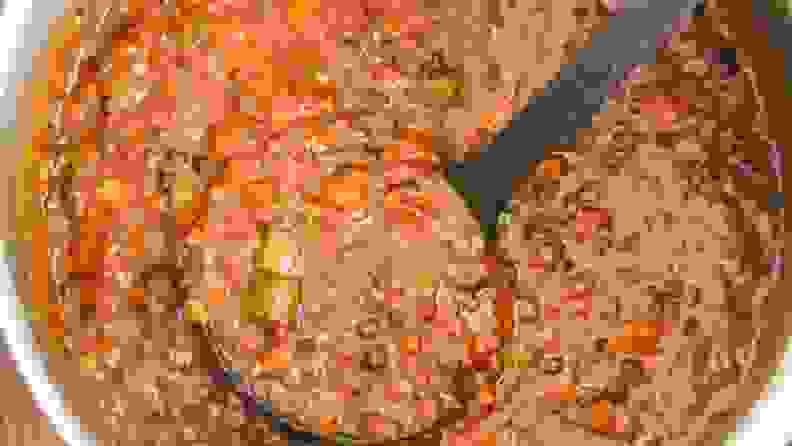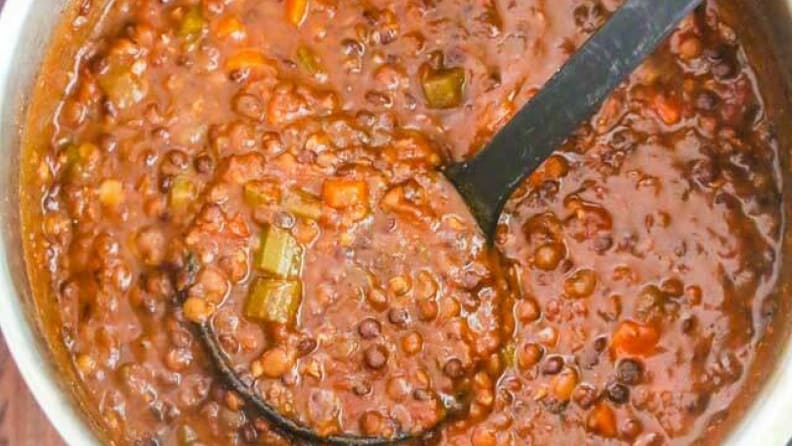 This Instant Pot Lentil Chili from Jeanette's Healthy Living skips the ground beef, but is still packed with protein. Using a pressure cooker, this comforting dish takes just 20 minutes and loads the lentils with the flavor of spices.
6. Protein-packed mac and cheese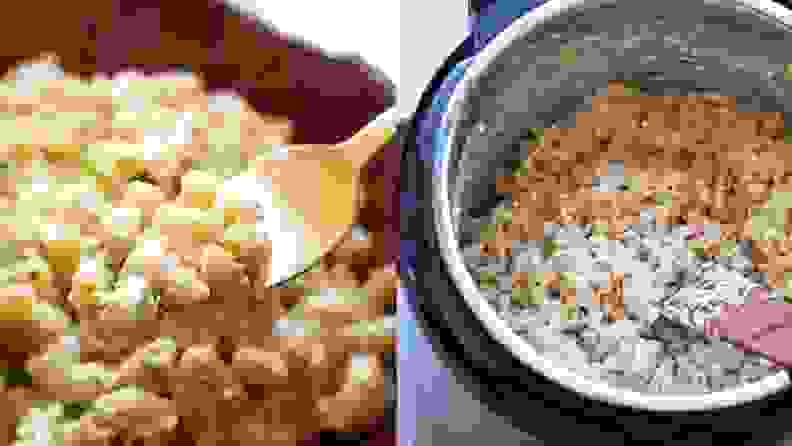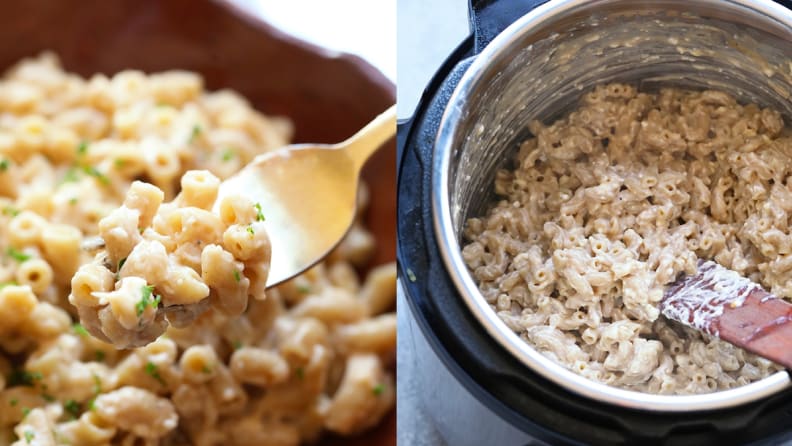 It's seriously a blessing that mac and cheese is vegetarian. This Instant Pot Mac and Cheese from Fit Foodie Finds has extra protein with the addition of cottage cheese and Greek yogurt. Plus, it only takes five minutes to make. How could you not indulge?
7. Simple minestrone soup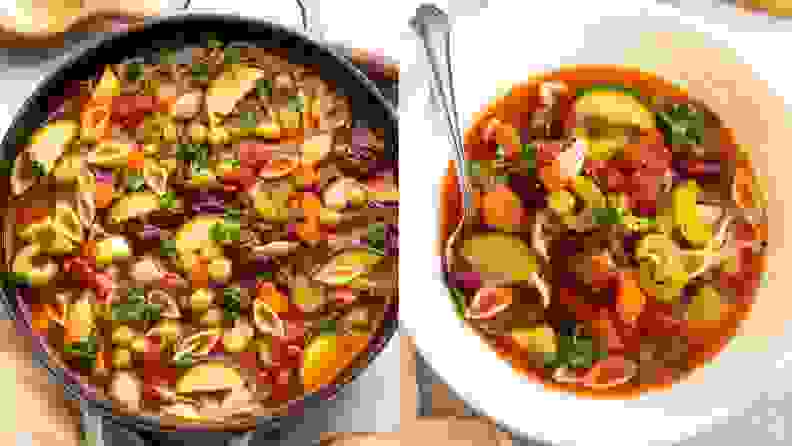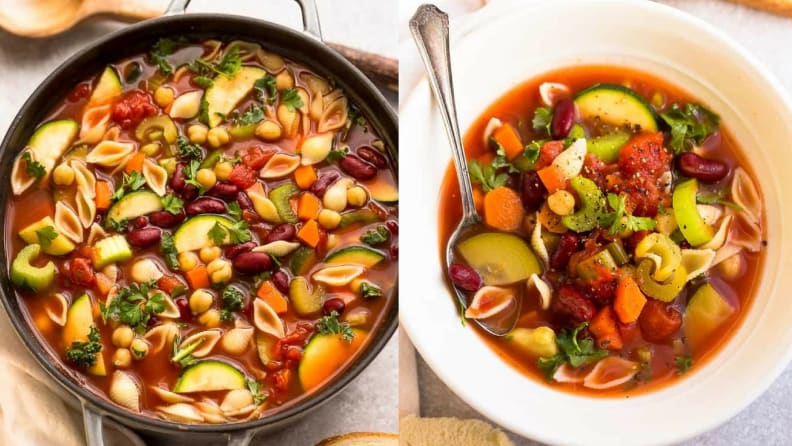 Soup doesn't need to cook on the stove for hours when you have a pressure cooker. This Instant Pot Minestrone Soup from Life Made Sweeter is hearty, loaded with veggies, and only takes eight minutes to cook.
8. The fastest way to cook a sweet potato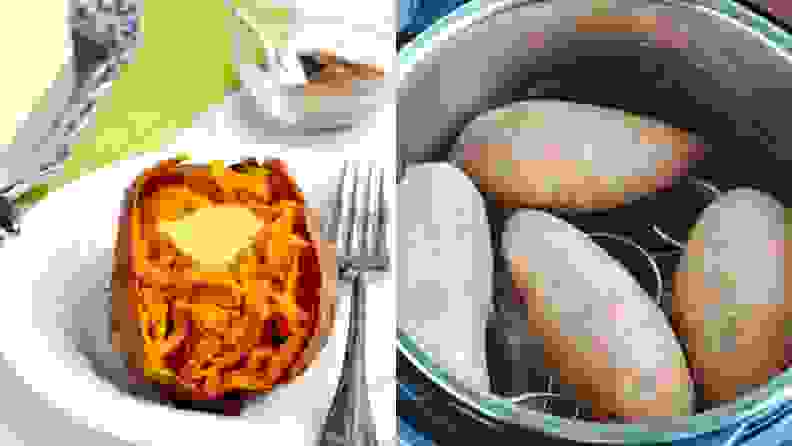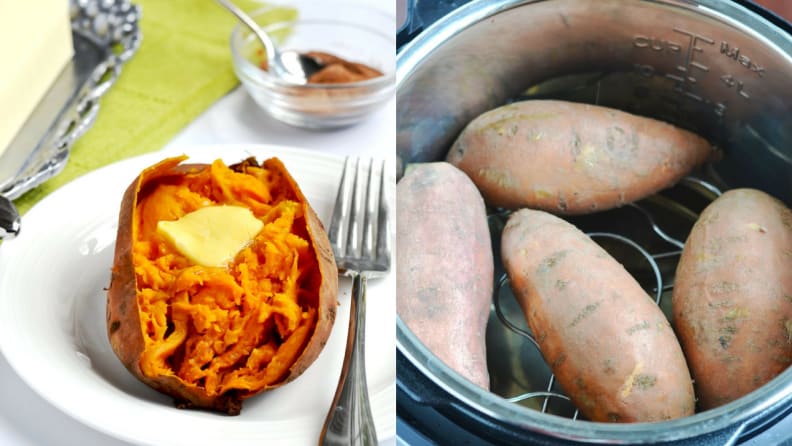 Nothing compares the sweet, caramelized flavor of a baked sweet potato—but not all of us want to wait an hour to eat one. Thankfully you can get a similar flavor by "baking" them in the Instant Pot in less than 30 minutes with this recipe from A Pinch of Healthy.
9. Soup that's the essence of fall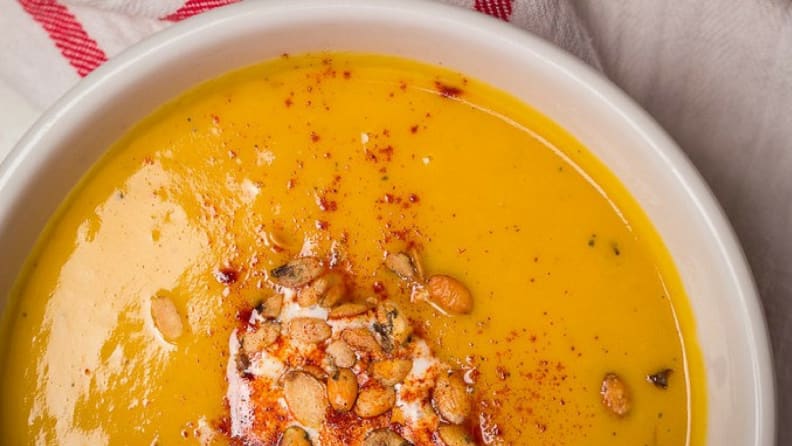 Only one device is needed to cook up the Instant Pot Creamy Butternut Squash and Apple Soup from Our Food Fix. With a multi-cooker, you can saute onion and garlic before adding your other ingredients and pressure cook a delicious soup.
10. Easy homemade hummus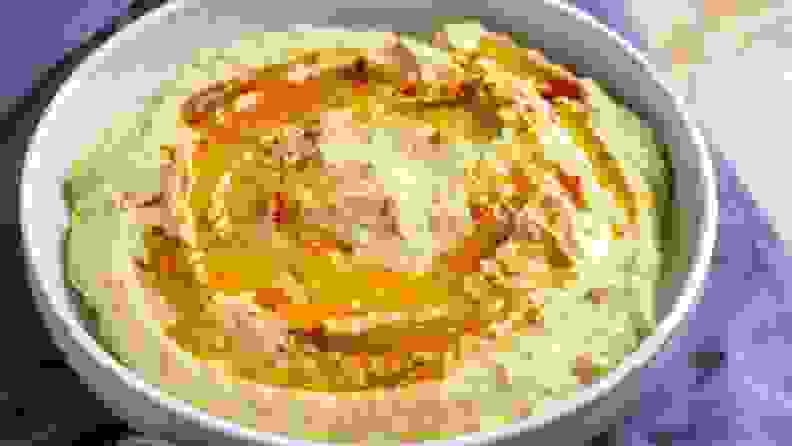 Homemade hummus isn't just limited to a food processor. The Quick & Easy Instant Pot Hummus from Instant Pot Eats requires you to cook dried chickpeas, which not only saves you money, but adds more flavor.