Ovens & Ranges
7 Copper Appliances That Put Stainless Steel to Shame
Add a little steampunk to your life with copper cookware and appliances.
Credit:
Copper is one of the oldest mined materials on the planet, estimated to have been discovered as early as 9000 BC. Its value has changed little since then; its tremendous thermal and electrical conductivity coupled with its light weight and alloy potential makes it a highly valuable substance for a wide variety of uses. It also looks nice in your kitchen.
It's true that kitchens need to have a distinct theme or appearance for a major copper outfitting to "work," but when it does work, it looks spectacular. Here we've compiled a list of some of the best applications of copper in kitchen appliances.
---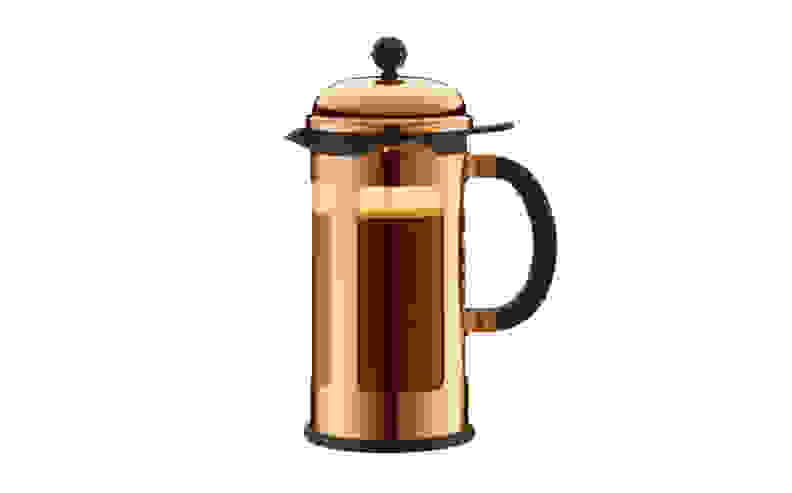 Available for a limited time only, this Bodum Chambord French press coffee maker commemorates the 70th anniversary of the Bodum brand. Bodum French presses can be found throughout the Reviewed.com offices—we love their products almost as much as we love coffee. Personal bias aside, this copper model puts our traditional ones to shame. We had a chance to check it out at the International Home and Housewares Show, and nearly lifted it from the shelves. If you're already sold on it, you should know that it's only available this year.
---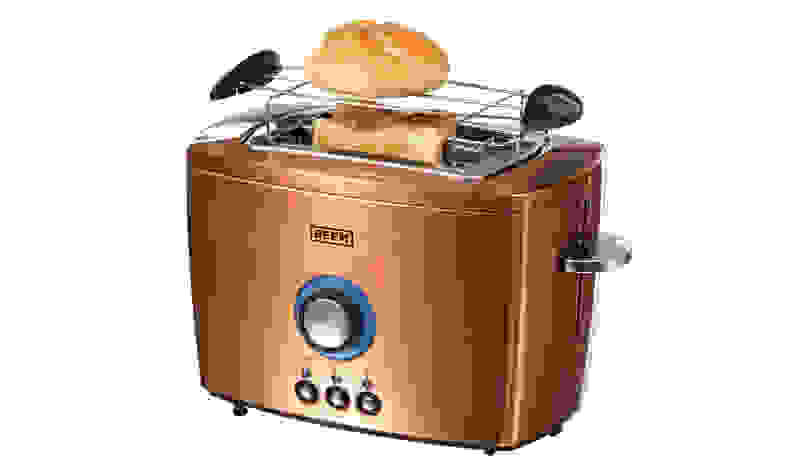 Add a little steampunk to your daily toast with the Beem Nobilis toaster. It's not quite as charming as Brad the Toaster, but it does have a certain nobility about it. Too bad it's only available in Europe.
---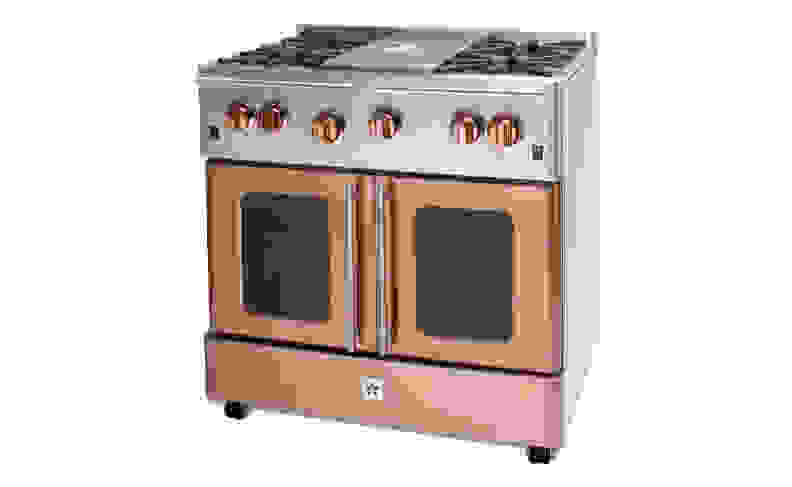 If you're going to outfit your kitchen with copper gadgets, you need to get at least one appliance in there as well. This range from BlueStar combines a modern design with a vaguely retro copper finish. The French door oven really complements the old-fashioned look.
---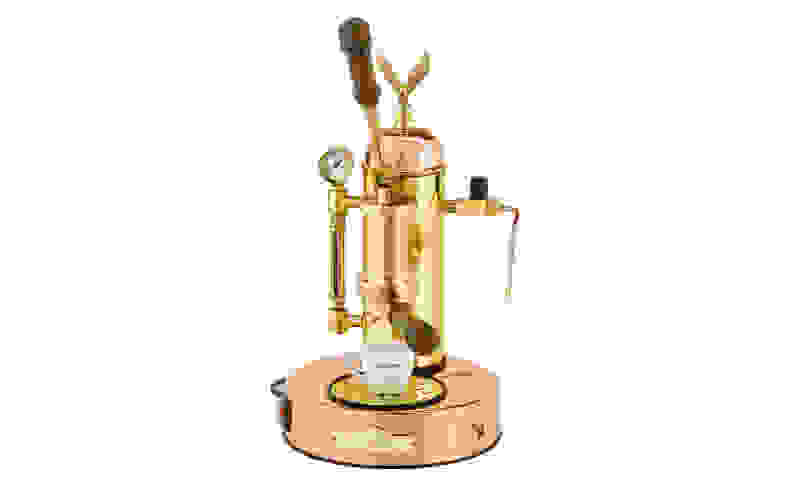 One of the most impressively designed espresso machines I've ever seen, the Elektra Micro Casa looks like something from the steampunk fantasy world of BioShock Infinite. It's so impressive I'd worry about sullying its pristine appearance by actually using it to make coffee. Really, I'd be content letting this thing just sit on my countertop as a work of art.
---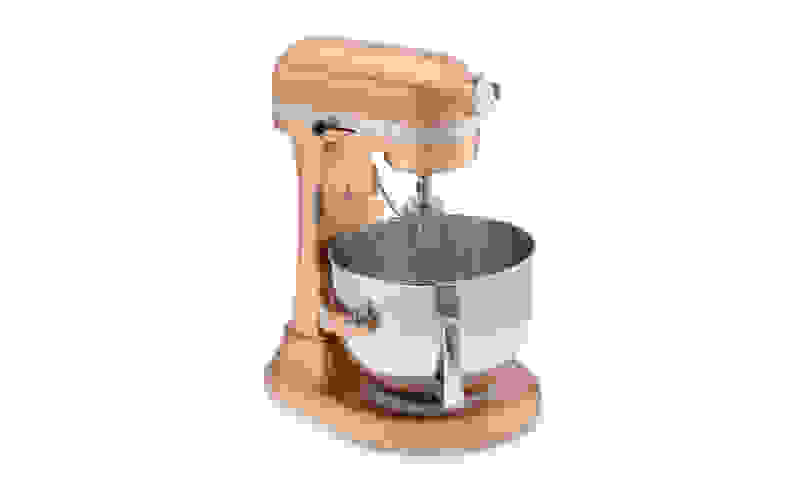 KitchenAid is celebrating its 95th anniversary this year, and in recognition of that milestone the brand has released a special version of its famous stand mixer, complete with a glass bowl. Picture the beauty of the glass bowl stand mixer with this copper finish—quite a beaut!
---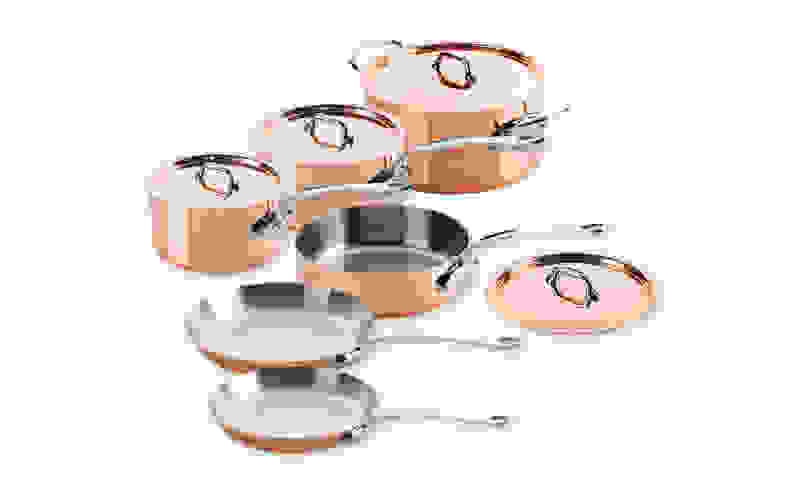 The thing about real copper appliances and cookware—as opposed to mere copper finishes—is that they're often pricey. Such is the case with this cookware set from Mauviel M'heritage. It's certainly beautiful, and the thermal conductivity of the copper makes for faster boiling times and more efficient heating, but you'll have to drop nearly $1,500 for it.
---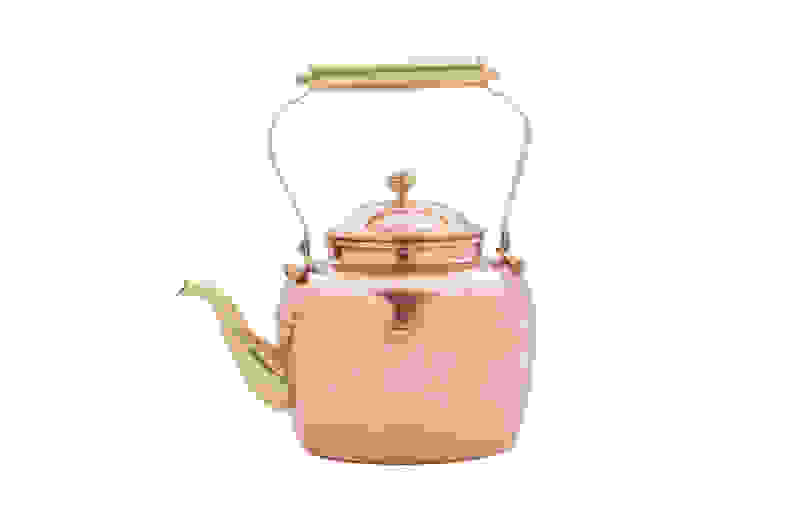 Another example of the utility of copper, this tea kettle boils water faster thanks to high thermal conductivity. Like other copper products, it also looks nice. I can picture this thing on top of my BlueStar Copper Range, next to my gorgeous copper Elektra Micro Casa, surrounded by my stunning Mauviel M'heritage copper cookware.