Ovens & Ranges
Fish Sticks Endangered by Global Warming
Get ready to say goodbye to those childhood memories.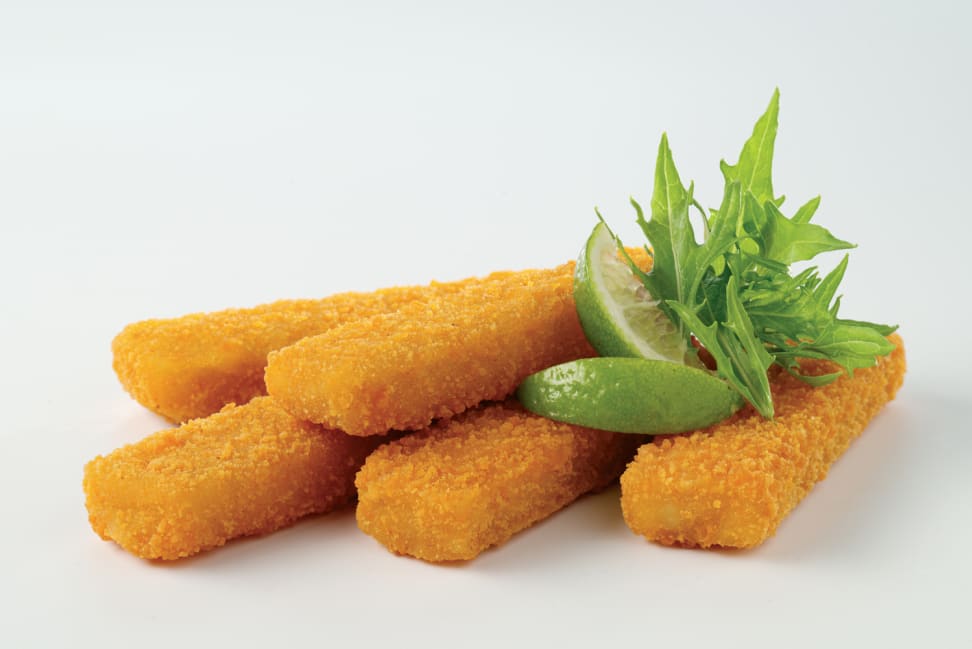 Credit:
Once upon a time, Atlantic cod was plentiful. Used in classic dishes from England to Jamaica, for centuries it has been a mainstay at the dinner table.
The fish has enough lore under its belt that it spawned a bestseller, Cod: A Biography of the Fish that Changed the World, revealing how wars were fought over the fish, and how it played a pivotal role in American, Caribbean, African, and European history.
But today, Atlantic cod is under threat, especially in the Gulf of Maine. That's why you won't find Northwest Atlantic cod in popular food products from Gorton's fish sticks to the McDonald's Filet-O-Fish sandwich, according to a study by the Gulf of Maine Research Institute that was published in the journal Science.
The report says rapid ocean warming, combined with a failure to detect changes in the environment or to respond appropriately to them, is to blame for the collapse of the Gulf of Maine cod fishery:
"Over the last decade, sea surface temperatures in the Gulf of Maine increased faster than 99% of the global ocean. The warming, which was related to a northward shift in the Gulf Stream and to changes in the Atlantic Multidecadal and Pacific Decadal Oscillations, led to reduced recruitment and increased mortality in the region's Atlantic cod (Gadus morhua) stock. Failure to recognize the impact of warming on cod contributed to overfishing."
The Gulf of Maine's fisheries have been increasingly regulated—particularly since 2010, when a quota-based management system was implemented. But cod stock has been "chronically overfished," according to the report. Although an ocean warming trend has been well-documented globally, the temperature rise has been particularly acute in the Northwest Atlantic—an increase of 4°F between 2004 and 2013.
The shortages aren't due to cod fishermen exceeding their designated quotas. Instead, mortality rates have consistently exceeded target levels.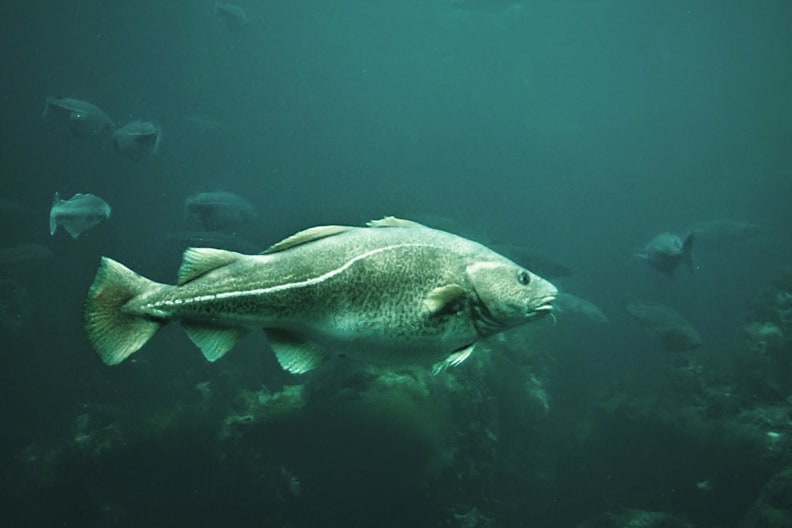 The problem? Fisheries management wasn't keeping up with the rise in temperature in setting its annual quotas. In cooler years, when cod numbers could rebound, the quotas were still too high to be sustainable.
In November 2014, federal regulators halted almost all New England cod fishing after discovering that the population was at only 4 percent of its sustainable level. When the six-month moratorium was lifted, cod fishing quotas were reduced by about 95 percent.
In the U.S., cod has been a common ingredient in frozen fish sticks, the easy-bake meal that has introduced children to seafood for generations. More recently, suppliers have been forced to switch to using Alaskan pollock, but even that may not last. Today, the World Wildlife Federation estimates that 85 percent of the world's fisheries are either collapsed or fished beyond sustainable levels.
Related Video