Ovens & Ranges
Induction Cookers Heat Up IHHS
Induction technology is finally beginning to take off. Here we take a look at a few of the products on display at IHHS.

Credit:
Induction cookers and range tops have been around for a few decades, but only recently have price and availability made them attractive in the US market. Indeed, at this year's International Home + Housewares Show, it seemed like every cookware brand (and believe us, there were _a lot _ of them) had at least one line of induction products. Many others were showing off countertop induction cookers.
If you haven't heard of induction you need to [educate yourself](http://www.youtube.com/watch?v=QPd963cCeec), because it combines the cooking power of a gas range with the control and efficiency of an electric. And it's becoming more affordable each year.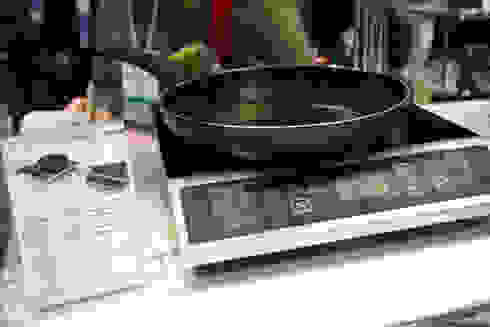 The technology, magical though it may seem, is actually pretty simple: A magnet located beneath the cooking surface generates an electromagnetic field, which then works with special cookware to create an electrical circuit. This allows for high temperature control and responsiveness in a cooking experience that is safe and energy efficient. Induction also heats the pan directly—since the cookware is an actual part of the electrical circuit—as opposed to gas and electric ranges, which heat the burner and then, indirectly, the pan.
Induction technology, magical though it may seem, is actually pretty simple.
However, because induction cookers work via magnetism, cookware must be made primarily of iron or steel—no aluminum, copper, or other non-magnetic materials. This is another reason why the induction market has had trouble taking flight. Experienced cooks may also have to adjust timing and strategy when working with induction. Clearly, though, this is the future, and it was on full display at IHHS.
On Sunday, German cookware manufacturer Fissler held a cooking demonstration at its booth. Chef Lars Liebisch made a pasta dish that smelled like something you'd find at an Athenian feast with Chef Ambrosia at the stove. He used Fissler's Vitaquick pressure skillet and CookStar induction cooktop (which features a 1500 watt motor capable of boiling water in less than a minuete). The fast heating times might not always be necessary, the energy efficiency, power, and safety benefits help to make up for the steep retail prices. Neither of these products are wallet-friendly, but the responsiveness of the induction heater is impressive, and the aroma that's released with the steam pressure is just, well, heavenly.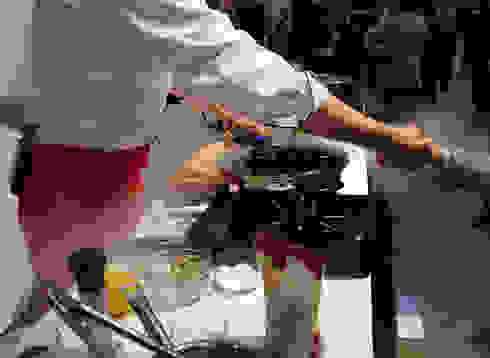 Italian manufacturer Fagor also had a few induction cookers on display at its booth. These devices are significantly cheaper than Fissler's, and they include a few nifty features, one of which turns the heating element off if no induction-ready cookware is detected. When it comes to design, though, we'd have to give the nod to Fissler; in their product catalog, they even featured an image of the CookStar in upright position on a cookbook shelf. A true scientific breakdown will have to wait until we get one in our labs.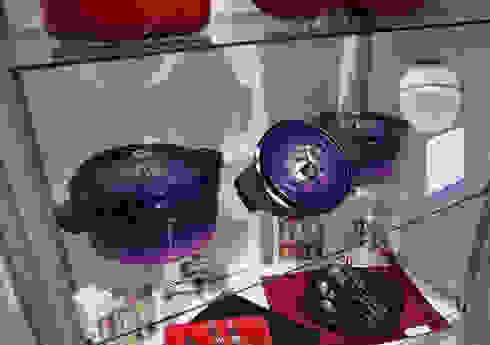 There was no shortage of induction-ready cookware at IHHS, with some companies displaying nothing but these products. One such brand, Art & Cuisine (A&S), had some of the prettiest induction pots and pans we've seen. But for most foodies, aesthetics are secondary to functionality, which is something Spanish manufacturer Castey understands well. This brand is pushing several lines of high-end induction cookware. If you recently pulled the trigger on a brand new induction surface in your kitchen and are looking for an entire set of pots and pans, this may be an option (induction cookware can be expensive, so it's best to buy in bulk if you're making the switch). Some of Castey's products feature removable handles (for use in the oven), others are cast aluminum, but all of them are induction-ready.