Ovens & Ranges
Meet June, a Smart Oven That's Actually Smart
See? Smart tech doesn't have to be dumb.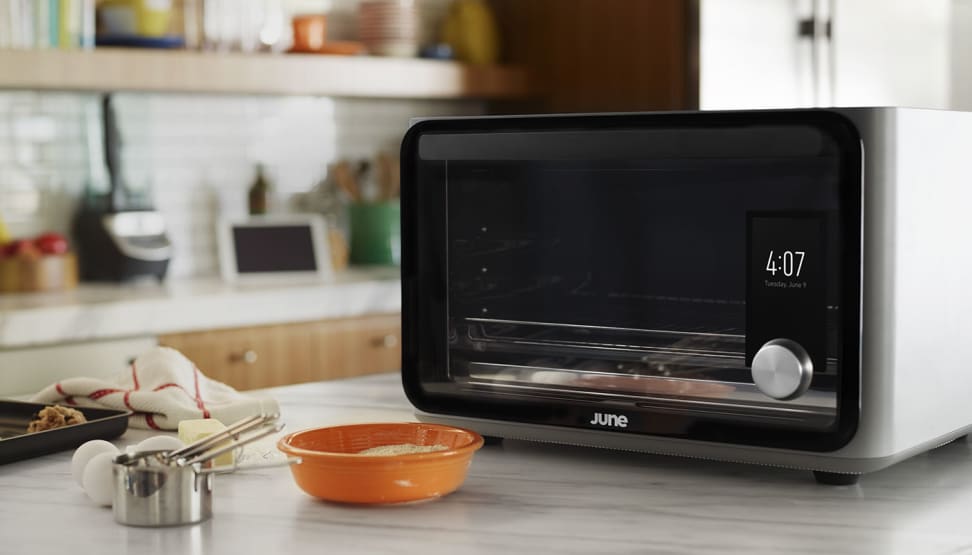 Credit: June
Thus far, smart appliances have tended to be pretty dumb. Since the early days of the smart home, manufacturers have set about shoehorning unnecessary tech into otherwise familiar devices, complicating things that should be simple.
That's why it's refreshing to see smart tech like the June Intelligent Oven, which uses the latest hardware and software knowhow to actually improve the cooking process. Though it's not yet available for purchase, June promises to actually recognize common food items and adjust its behavior accordingly.
Specifically, the countertop oven identifies food, weighs it, and reads the internal temperature to suggest a cooking program. Weight and temperature are monitored throughout the process to ensure proper cooking. And, as with every smart gadget under the sun, there's an app.
You can probably guess what it does: It alerts you when your food is done, suggests recipes that can be modified and personalized, lets you create scalable shopping lists for recipes, and includes a schedule for planning meals.
June is designed to fit on your kitchen counter, but its 1-cubic-foot capacity suggests it's a lot more than a toaster oven. Inside, it features six carbon-fiber heating elements and two convection fans that can raise the internal temperature to 350°F in a hair over 4 minutes.
But the niftiest feature is probably the embedded HD video camera, which allows you to monitor the cooking process from your phone. That's right: live video streaming from your oven.
The niftiest feature is probably the embedded HD video camera.
The whole thing is powered by a suite of hardware components not typically found in appliances: an NVIDIA Tegra K1 chip with a 2.3 GHz quad-core processor, a 5-inch touchscreen, a built-in digital scale, WiFi connectivity, and of course the aforementioned full-HD camera.
There's no doubt that the June is an impressive little cooking station—on paper, at least. We'll have to hold judgment on its performance until we can get one into our testing labs, but at first blush this thing means business.
The biggest downside, of course, is the price. Buyers have until July 10th to reserve a June for $1,495. After that, the price doubles to a whopping $2,995 MSRP. That's pricey even by kitchen range standards.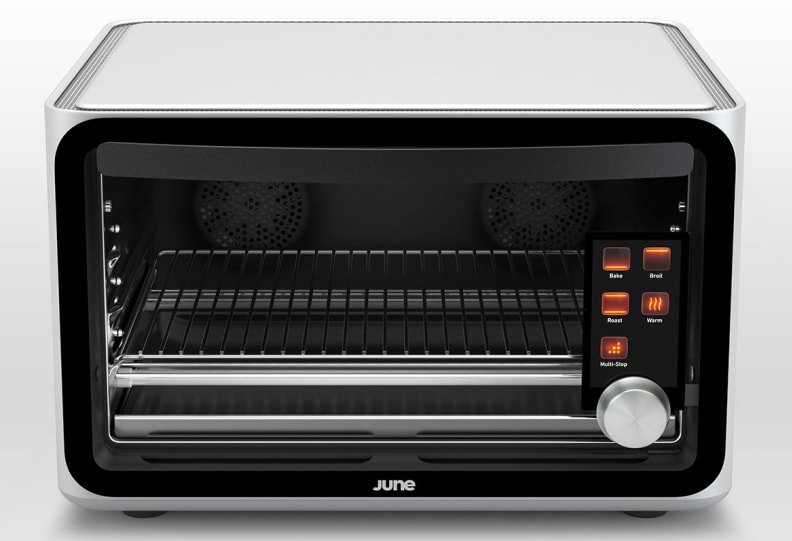 ×
June
Related Video