Ovens & Ranges
Ortal Fireplaces Put a Modern Twist on an Ancient Appliance
Whatever your thoughts on gas fireplaces, these stoves are impressive and compelling.
Credit:
This ain't your grandma's fireplace. Israeli fireplace manufacturer Ortal makes some of the coolest gas stoves we've ever seen. While many of us are partial to wood fireplaces, it's tough to ignore the impressive, modern take on the ancient hearth.
Fireplaces are expensive, space-consuming relics of a time before central heating systems. But their rustic appeal—not to mention mankind's natural fascination with fire—helps to maintain their popularity. Most contemporary homes do not even require stoves for actual heating, and many would seem architecturally awkward if they did. But Ortal seems well aware of this, focusing on the fireplace as a design element instead of a hearth.
Even so, the company touts their product as an "environmentally friendly heating solution."
This ain't your grandma's fireplace.
"With Ortal's high efficiency ratings and contemporary designs, you don't have to sacrifice form for function," Ortal claims on its website. "Its unique design maximizes the fireplace's radiant heat."
Head to Ortal's website for more info, and plenty of photos in fireplaces you'd never think to put them.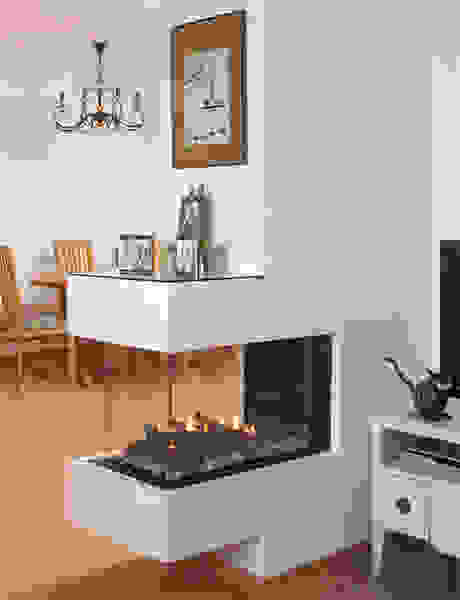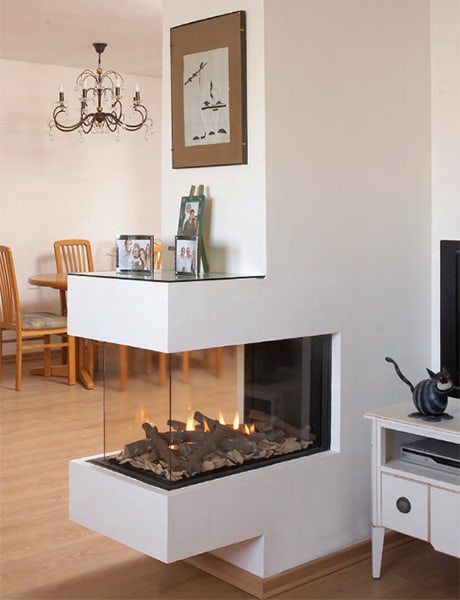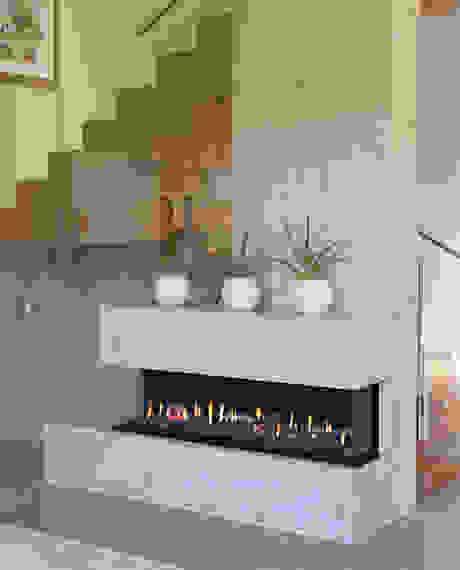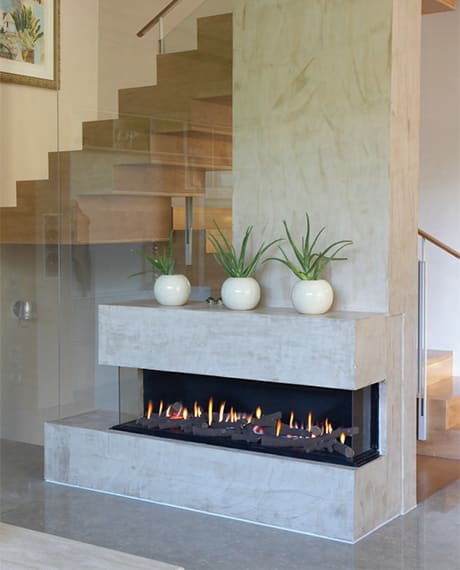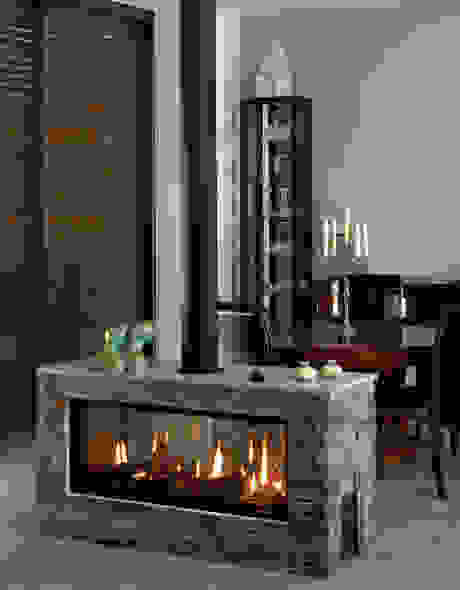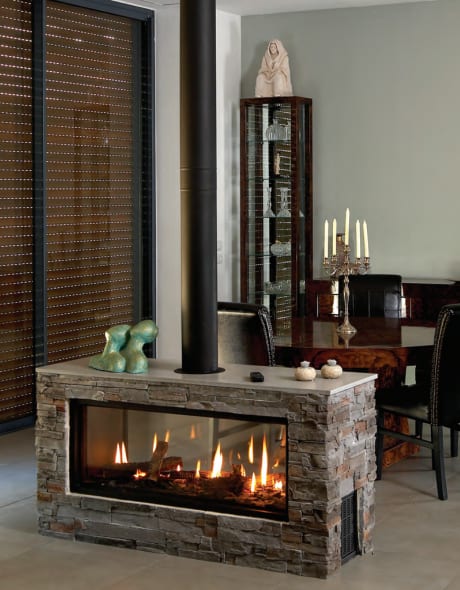 [Via: Appliancist]