Ovens & Ranges
Beets: It's What's for Breakfast
The root vegetable could be the secret to boosting muscle power.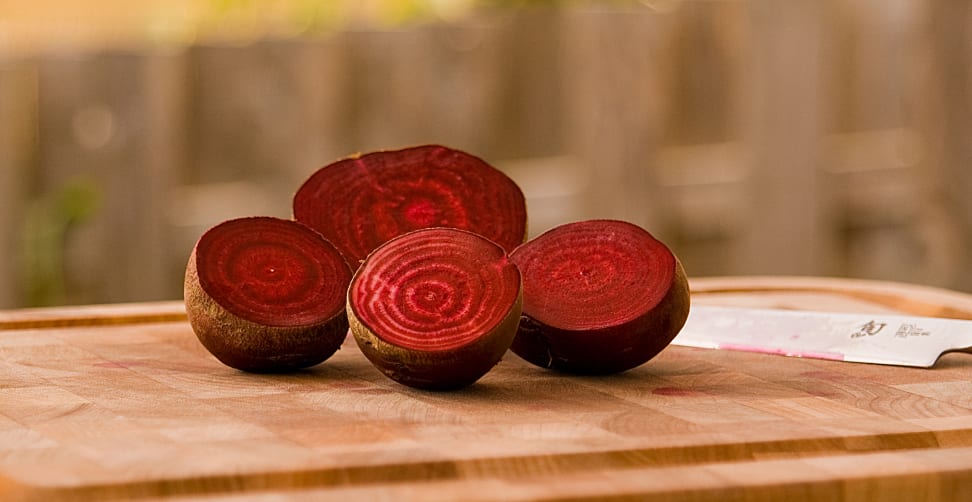 Credit: Flickr user "blindpuppetry"
If you grew up before the foodie revolution, beets were probably something that came out of a can. But the vibrantly red veggies really came into their own in the 21st century, as chefs discovered their versatility. Freshly steamed, pickled, or roasted, beets pair beautifully with orange wedges or candied walnuts, and serve as an elegant foil for Roquefort and other robust cheeses.
But as reported by NPR, beets may be about to join another part of our daily routine, as word comes that the sweet root vegetable may hold heretofore-unheralded powers.
According to scientists at the Washington University School of Medicine in St. Louis, beet juice possesses a molecule that boosts muscle power, "on par with the sort of improvement a person can expect after two to three months of resistance training," said Andrew Coggan, a study coauthor and assistant professor of radiology at Washington University in St. Louis.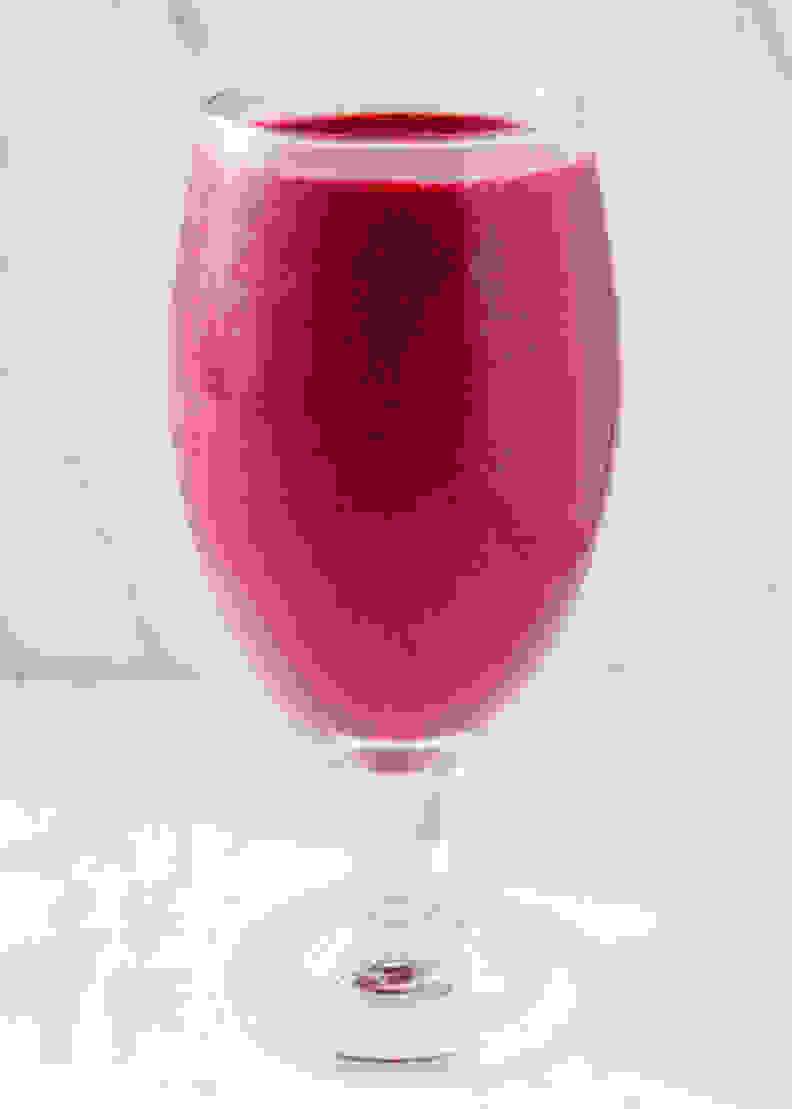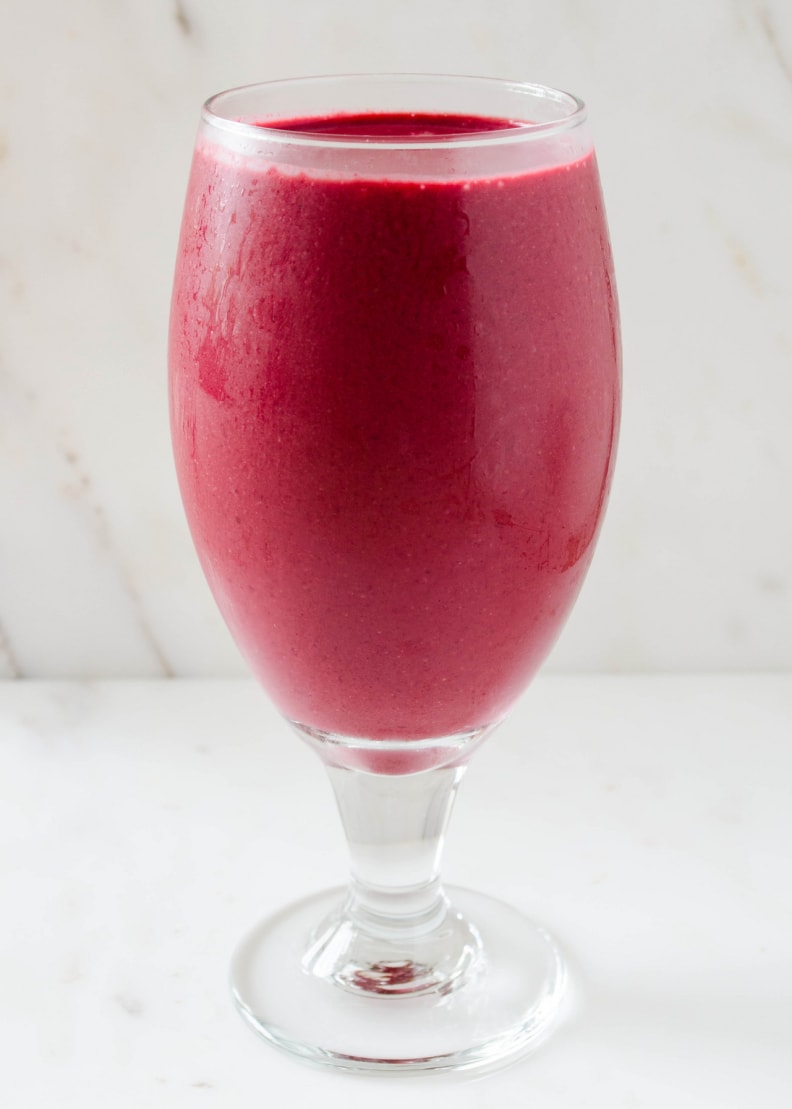 As NPR explains:
All groups saw marked improvements in muscle power after consuming beet juice, the researchers say. And by power, says Coggan, they mean a combination of force and velocity—essential for sports like gymnastics or sprinting, and even household tasks like moving a piece of furniture or simply getting up from a reclining chair.
The study was described in the journal Circulation: Heart Failure. The researchers gave nine subjects experiencing heart failure 2/3 of a cup of concentrated beet juice. Within 90 to 120 minutes, the participants had an average muscle power increase of 13 percent.
For those experiencing congestive heart failure—a symptom of coronary artery disease including a previous myocardial infarction (heart attack), high blood pressure, and atrial fibrillation—beet juice may sound like the elixir of life. But if you're an athlete, news of the potential performance-enhancing powers of beet juice is also pretty exciting.
The Auburn Tigers football team adopted a pre-game ritual of downing beet juice concentrate.
NPR added that not all research paints beets as a panacea. The Washington University study was small, and earlier studies are inconclusive.
Yet the nutritional value of the humble beet has been extolled for years, particularly for its high beta carotene concentration. Beet juice specifically was cited in research at Kansas State University published in the journal Physiology in 2013. "The nitrate found in beetroot concentrate increases blood flow to skeletal muscles during exercise," said David Poole, professor of exercise kinesiology and anatomy and physiology at Kansas State University.
Poole pointed to the Auburn Tigers football team that adopted a pre-game ritual of downing beet juice concentrate, a secret ingredient they attributed to a winning season in 2014.
"Remember, for every one football player in the United States, there are many thousands of heart failure patients that would benefit from this therapy," Poole said. "It's a big deal because even if you can only increase oxygen delivery by 10 percent, that can be the difference between a patient being wheelchair-bound versus getting up and walking around and interacting with his or her family."
Bottom line: Beet juice is known to be good for you in many ways. While research continues, incorporating the tasty vegetable into your diet isn't hard, either through the existing beet drinks already on the market, or by blending beets into your morning smoothie routine. It might just be the best way to get a jump on your day.
At least it's not like you're being asked to down cans of spinach!
Related Video
Up next