Ovens & Ranges
The Future of Smart Appliances
Touchscreens and Twitter are fine, but smart appliances will need to save time and money. Part four in our series about smart appliances.

Credit:
Each year, Swedish appliance giant Electrolux challenges design students around the world to come up with novel ideas for household products. The Design Lab competition is a showcase for the industry's top design concepts, and it offers a look at the kind of ideas that could end up in the fabled connected home of the future.
Some of the entries are wholly impractical. Three years ago, someone proposed a virtual reality helmet that allows you to cook a meal in a simulated kitchen, then have the real meal prepared and delivered by robots.
But plenty of feasible, forward-thinking ideas come out of the contest, too. The winner of the 2010 competition, for example, was a portable magnetic induction cooker that can be attached directly to a pot or mug to heat its contents. Other clever ideas include modular cooking appliances and a handheld washing machine that uses negative ions and steam to clean stains.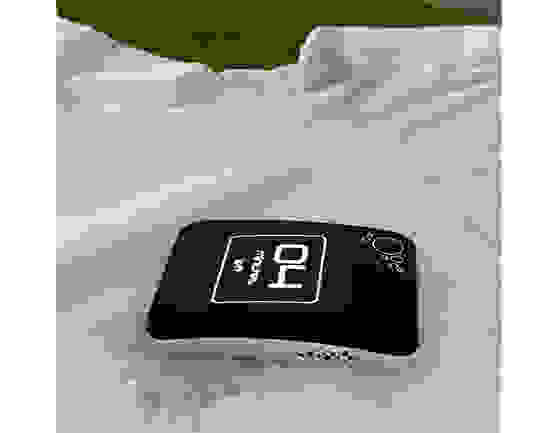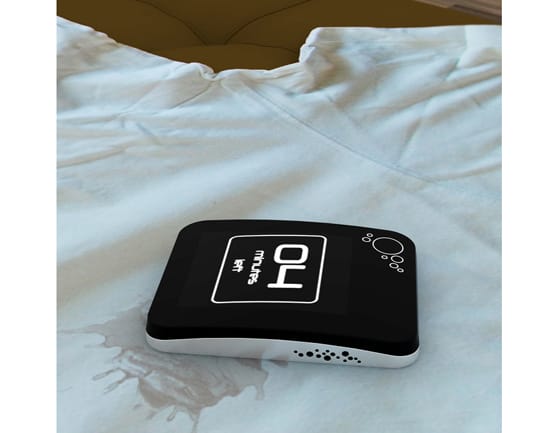 The Design Lab competition might be one of the most visible examples of invention in the home and appliance industries, but it certainly isn't the only place for innovation. Several major players in the industry are taking a crack at appliances that can communicate with each other and the outside world. So what will the new wave of home goods look like?
What's In Store?
Put simply, for smart appliances to succeed, they need to save time and money for their owners. A handful of smart technologies—some already here, some on the way soon—could fit the bill.
The path of least resistance for smart appliances to find their way into homes is through self-diagnostics, or products that are able to troubleshoot themselves. These appliances can notify owners of maintenance issues and contact customer service directly.
A handful of brands already make appliances with this functionality. LG is the biggest proponent so far, and many of their refrigerators, washers, dryers, and dishwashers come with the Smart Diagnosis feature.
According to Dave VanderWaal, director of brand marketing for home appliances at LG, it'll save time for owners. "In instances where a service visit is required, the field technician can come prepared with the correct parts, enabling the repair to be resolved in one visit," VanderWaal said.
The evolution of the smart grid might also drive smart appliances into homes. The smart grid allows for two-way communication between consumers and utility providers about usage and pricing. Appliances can help save energy by shutting off specific functions during peak energy hours, or delaying cycles until the rates drop in price (usually at night). It won't radically reduce consumption, but it'll be enough to save each household a few bucks worth of energy each month.
Another road to widespread smart-appliance adoption is the possibility for greater user control. Back in the 1980s, the concept of a smart home was all about controlling the household through a single, integrated hub. The idea failed because the technological demands for this "hub" were too great for the time—in the pre-Internet age, homeowners needed to completely rewire their homes to support it.
Today, we have wireless connectivity and the smartphone. The Google Glass "wearable computer" is coming soon, and other smart accessories like watches are rumored to be in the pipeline. Most experts agree that those kinds of mobile devices will increasingly serve as a remote control for the home.
"Ten years ago, people weren't sure why they wanted to be connected. Now, people don't understand why they're not connected; they just assume that they should be," said Warwick Stirling, senior director of connectivity and sustainability at Whirlpool.
"The tablet and the phone… have changed consumers' expectations of how they interact with other devices," said Warwick Stirling, senior director of connectivity and sustainability at Whirlpool. "Ten years ago, people weren't sure why they wanted to be connected. Now, people don't understand why they're not connected; they just assume that they should be. We could see a scenario, more likely within ten years, where the majority of appliances are connected."
Kurt Jovais, vice president of marketing for home appliances at Samsung Electronics America, says today's smart appliances are just one of many steps toward a more integrated household. The way Jovais sees it, one-way interaction between user and device will transition into a multi-directional interaction between the user and several different nodes—be they appliances, other devices, or public utilities. The kitchen is the most interactive room in any house, and so is the ripest for change. Common technologies like WiFi, RFID (radio-frequency identification) and NFC (near-field communication) will facilitate this transition.
"You can easily imagine a situation where the data for a recipe—cooking times, preset temperatures—are sent [from a mobile device] over to a range," Jovais pointed out. "Now all of a sudden you have the experience of automated cooking. This then leads to a multitude of other possibilities."
But the scope of the smart home extends outside the kitchen, and goes beyond appliances passing notes to each other. "It's not just about the ability to remotely stop and start a washing machine," Jovais said. "We're talking about smart lighting that you can control from a mobile LAN, climate controls, security systems—all this controlled by an app on a tablet."
When all devices, and not just appliances, can communicate freely, we may eventually see a single user interface that can manage an entire home. The ultimate smart appliance app would scan receipts to automatically keep an inventory of the food in the fridge and pantry, then use that information to whip up recipes, keep track of expiration dates, and pass a grocery list to a smartphone—or order it directly from a delivery service. A product like this is still quite a few years from becoming a reality, but rough prototypes like the Haier fridge on display at IFA 2012 show some promise.
Will Smart Appliances Really Help?
There's still widespread skepticism toward smart appliances. Appliances with tablet-like touchscreens, like the Samsung RF4289HARS refrigerator, are the most visible early examples of "smart"—and the ripest for criticism from consumers who wonder why they need Twitter and Pandora on a fridge.
Even some manufacturers were quite frank in expressing their dislike for appliances with built-in tablets.
"We don't think it makes any sense to take a tablet, which has an innate benefit to being mobile, and glue it to the front of a fridge," said Whirlpool's Stirling. "You need to start to think about the way you design your appliances in a totally different way, where the smartphone or the tablet becomes a part of the experience but not the experience. We don't see any need to Tweet or to Facebook from your fridge. We do see the need to provide useful information while using the appliance."
A fridge that's due for replacement today has, on average, been sitting in its owners' kitchen since Windows 98 was the most popular operating system.
Additionally, there's the problem of "future-proofing" a device that can't be replaced with the same frequency as phones and computers. Large appliances last about 14 years on average; for perspective, a fridge that's due for a replacement today has, on average, been sitting in its owners' kitchen since Windows 98 was the most popular operating system.
According to LG's VanderWaal, it's important for manufacturers to ensure that smart features will remain useful through upgrades. "One way we're working to keep our current line relevant in five years is through LG's SmartAdapt, a feature that allows the consumer to update the software within the appliance, allowing the appliance to always remain current and up-to-date," he said. Samsung has also provided updates to the company's smart appliances, releasing new apps at CES 2013.
Ultimately, the home of the future will be connected and integrated in a way that makes the lives of its inhabitants easier. But for smart appliances to gain in initial popularity, manufacturers must be thinking about products as they relate to consumers, not other products.
Said another way: Yes, we can connect a coffee brewer to the internet and program it to respond to personal email commands; it's been done, it's been marketed, and nobody had any use for it. Smart appliances are already possible, but they must also become useful.
Next week, we'll take a look at the best smart appliances on the market right now. In the meantime, check out the rest of our series.
Photo: Electrolux Design Lab, Creative Commons 2.0 limited license