Ovens & Ranges
The Incredible, Versatile, All-In-One Kitchen Multi-Cooker
Why have 10 appliances when you can have 10-in-one?
Credit:
The kitchen of the 21st century has too many cooking gadgets. Stand mixers, pressure cookers, slow cookers, rice cookers, steamers, fryers, boilers, blenders—it's too much. Your kitchen shouldn't require more cabinet space than counter space.
That's the problem a growing number of manufacturers are trying to solve with all-in-one kitchen appliances. These impressive, often expensive devices aim to save you both space and time. But are they really worth it?
---
Bellini Kitchen Master
The Bellini Kitchen Master, from Cedarlane, is a microwave-sized device that boasts the functionality of eight different kitchen appliances—as well as a number of cooking tools and accessories. It can blend, mix, knead, whip, chop, fry, steam, and boil. It also includes a steam accessory, mixing tool, chopping blade, stirring blade, spatula, cooking basket, and stainless-steel bowl with a lid and measuring cup.
Oh, and a scale.
That's a pretty impressive array of functions. But as you can imagine, the package itself is large, bulky, and a bit convoluted—not to mention pricey, at an MSRP of $599.
---
KitchenAid Multi-Cooker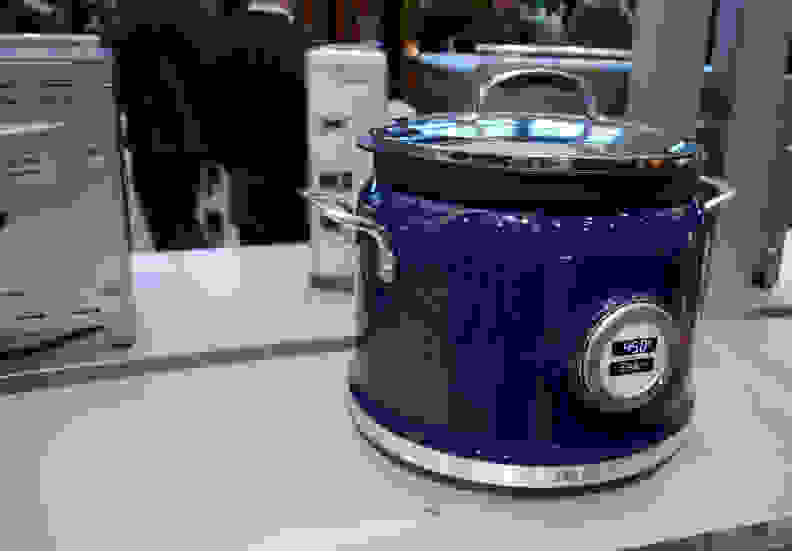 KitchenAid unveiled its own contribution to the kitchen miracle market at this year's International Home and Housewares Show. The company's Multi-Cooker includes 10 programmable functions—soup, rice, risotto, yogurt, simmer, sauté, sear, slow cook high, slow cook low, and keep warm—and will retail for $349.99 when it's released in September.
Taking the concept a step further, the KitchenAid Multi-Cooker also includes an instruction feature for its risotto, soup, and yogurt settings, which could help novice cooks step up their game.
While these 10 functions presumably allow for a wide variety of cooking possibilities, it's not quite as flexible as other similar gadgets. (There's no slicing, dicing, and whipping, for instance.) Still, the ability to store temperature preferences for individual recipes is a nifty feature that any fan of cooking will appreciate.
---
Thermomix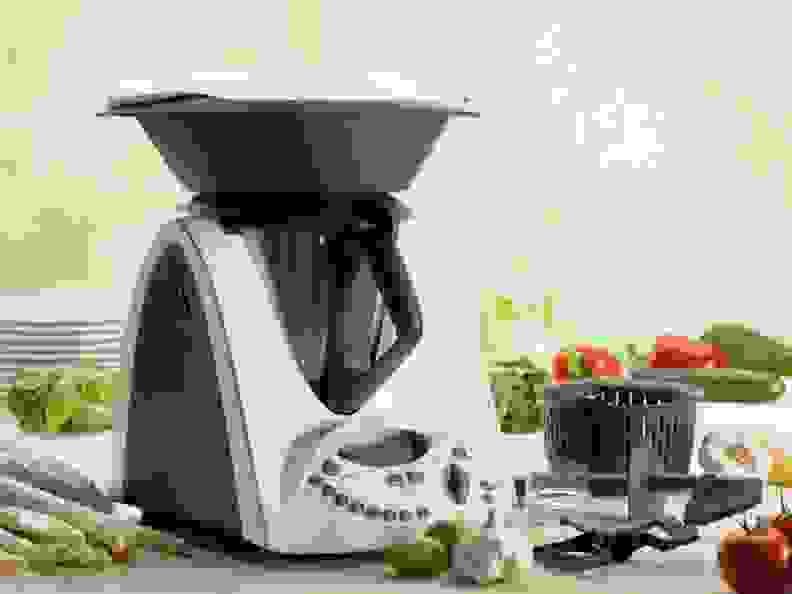 The Thermomix is the elusive godfather of all-in-one cookers. Billed as the "most advanced kitchen appliance on the market," it can chop, beat, mix, emulsify, mill, knead, blend, cook, stir, steam, weigh, and melt. Basically, anything that needs to be done in your kitchen can be accomplished with the Thermomix—intimidating and elusive as it may be.
At close to $2,000, the Thermomix is a little difficult to justify. And to actually purchase one, you need to contact a Thermomix consultant, who will travel to your home for an in-person demonstration and consultation. But the mystique surrounding this machine seems to suggest it's worth it—just make sure you're comfortable dropping some serious cash on what is essentially a big blender... and slow cooker... and mill... and steamer...
---
Cuisinart Cook Central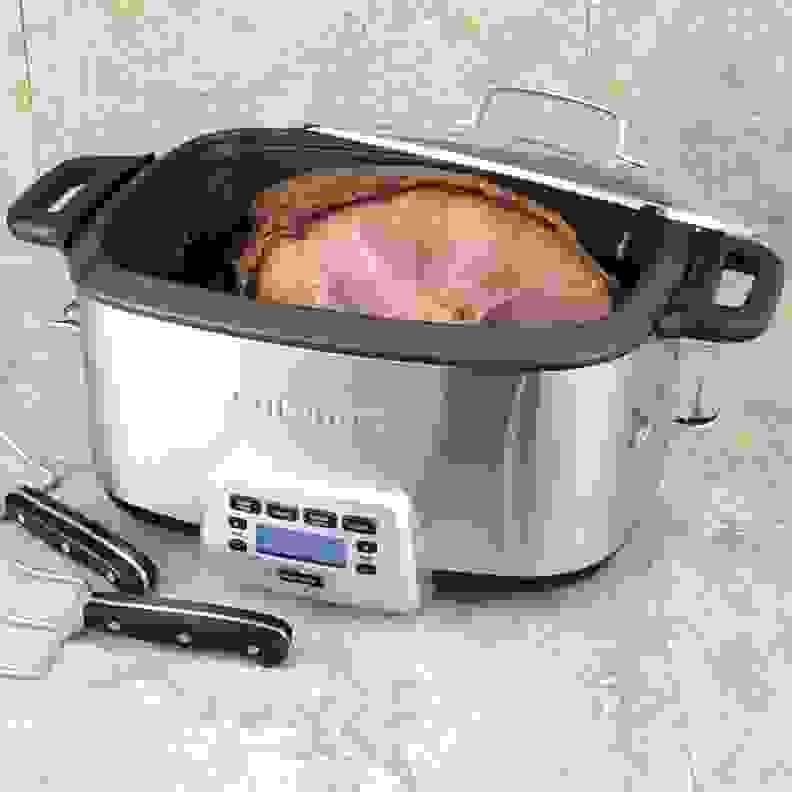 A step up from your standard slow cooker, and a step down from the ridiculously versatile Thermomix, the Cuisinart Multi-Cooker performs the functions of a slow cooker, stovetop, and oven. You can make roasts, stews, and chili, or crank up the heat and simmer vegetables as you would in a frying pan. And at $199, it's a heck of a lot cheaper than any of the options listed above.
---
Fagor Multi-Cooker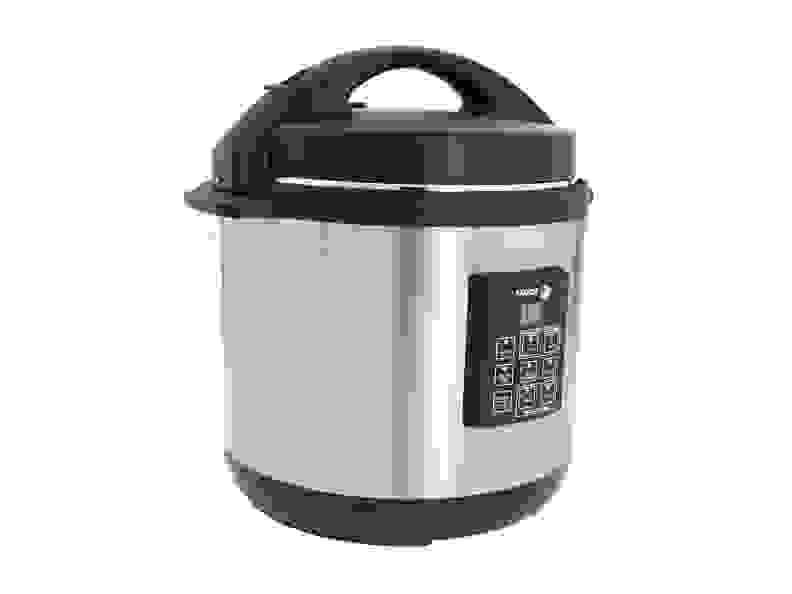 Like the Cook Central, Fagor's electric multi-cooker offers three cooking functions. But it differs from other devices in this list thanks to the type of cooking it can do: It's a rice cooker, a slow cooker, and a pressure cooker.
The exterior is made of stainless steel, and the interior includes a non-stick, dishwasher-safe pot. There are also "warm" and "brown" functions for greater versatility. The best part, however, is the price: At just $89.99, this one actually seems like a fantastic deal.
It's not as spacious as the Cook Central, or as smart as the KitchenAid, or as ridiculously versatile as the Thermomix, but if you're merely interested in the idea of a multi-cooker, this one is probably your cheapest, most reasonable bet.