Ovens & Ranges
The 8 most popular slow cooker recipes on Pinterest
These are the slow cooker recipes everyone on Pinterest is obsessed with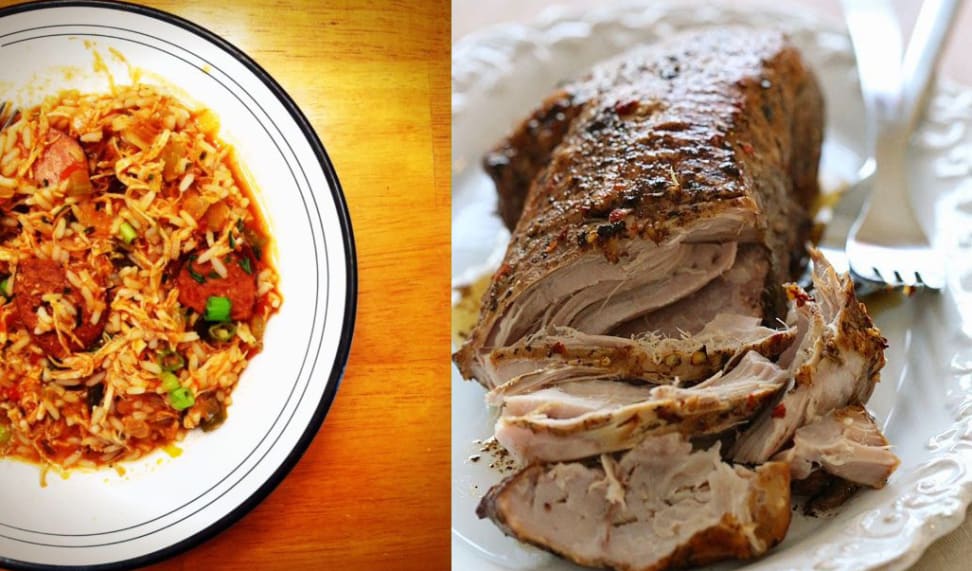 Credit: Pinterest
Winter can be a miserable mix of cold and inconvenient. Sweaters and blankets can help, but nothing breaks the chill of winter like a good bowl of stew—or really any food that's warm and hearty. That's why a slow cooker is the way to go come wintertime.
So it comes as no surprise, then, that slow cooker recipes are trending majorly on Pinterest. Here's a list of all the most popular slow cooker recipes on the site. And I'm telling you, friends, they'll warm you to your core.
Slow Cooker Chicken Burrito Bowl
Everyone loves a good burrito bowl—maybe that's why this one has been saved over 571k times.
Crock Pot Cinnamon Roll Casserole
This recipe literally could not be easier. It uses tubes of cinnamon rolls cut into pieces and all the usual frosting-y toppings. Yum!
Slow Cooker Chicken Fajita Chili
Nothing beats a bowl of chili on a cold day. This one is loaded with beans and veggies, so it'll nourish your body while it warms your soul.
Slow Cooker Macaroni and Cheese
In this world, there are two kinds of people: those who prefer their mac 'n cheese baked until crunchy on top, and those who like it just oozing with stretchy cheese. I count myself in the second category, so this recipe is right up my alley.
Slow Cooked Green Beans, Sausage, and Potatoes
A little kielbasa, a bunch of green beans and potatoes… doesn't get heartier than that on a cold day!
Slow Cooker Stuffed Pepper Soup
Ground beef simmered in broth loaded with veggies—need I say more?
Crock Pot Balsamic Pot Roast
This tender pork shoulder will practically melt in your mouth.
Forgotten Once Jambalaya
Trust me, you don't need an excuse to make jambalaya. Just make it! Your dining companions will thank you.
Related Video