Ovens & Ranges
This Pizza Oven Can Cook Your Pies in 5 Minutes Flat
For the impatient pizza freaks among us.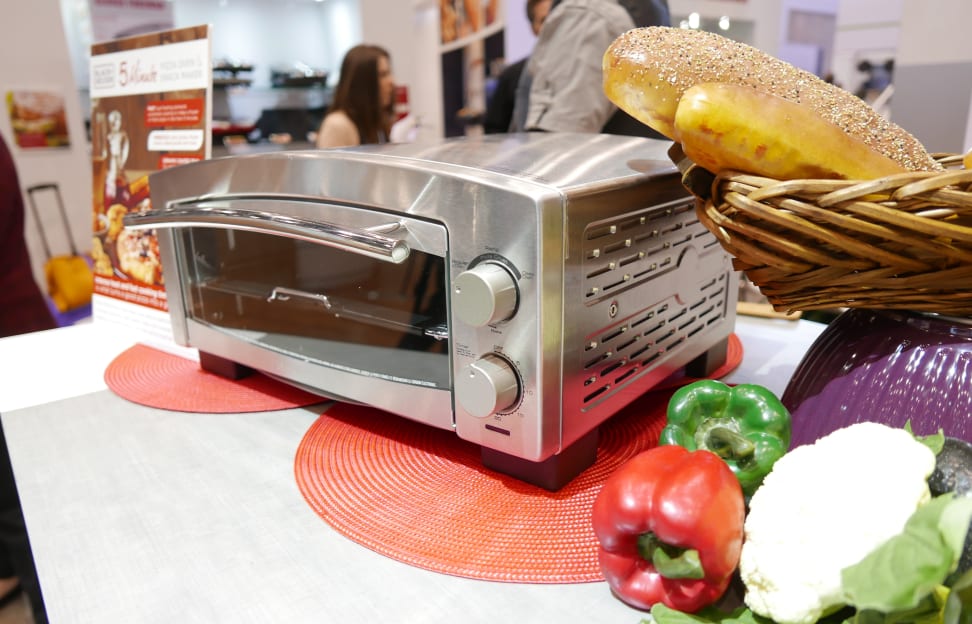 Credit: Reviewed.com / Tyler Wells Lynch
There are plenty of clever hacks for cooking restaurant-quality pizza at home, from ceramic stones to the newfangled pizza steel. If your budget is sky-high, you can even lay out $8,000-plus for a Neapolitan-style outdoor pizza oven for the patio. But if you're like most people, you just want a quicker way to get better-tasting pies, whether they're fresh or frozen.
Well fear not, pizza pleb. Thanks to Black & Decker's latest kitchen appliance, you can make pizzeria-style pizza in just five minutes.
The aptly named 5 Minute Pizza Oven looks like a giant toaster, that's basically what it is: a bigger, hotter, more powerful toaster oven. While it's billed as a countertop pizza oven, Black & Decker claims it's also perfect for making other snacks—everything from cinnamon rolls and cookies to potato skins and lasagna. But its pizza function is the prime selling point.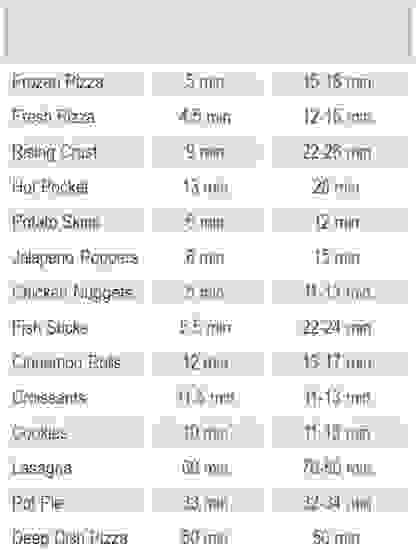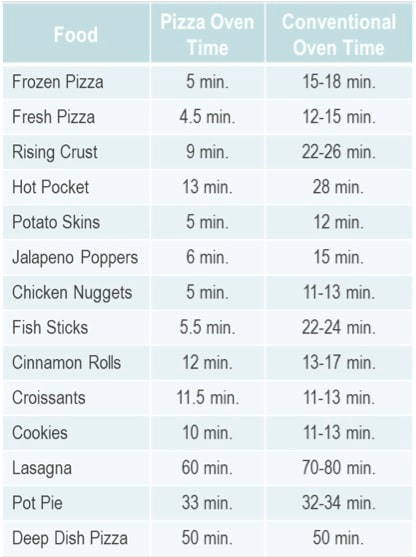 "There are two major issues with cooking pizzas at home," said Karen Baer, Director of Home Appliances Product Marketing at Spectrum Brands. "The first is the time it takes to preheat a standard oven, and the second is taste. While frozen pizzas can be a convenient dinner option, many times they don't taste as good as pizzas from restaurants."
The 5 Minute Pizza Oven features specialized heating elements designed to accelerate both the preheating and cooking time of the oven. By sealing in moisture and reaching temperatures of up to 650°F, the oven is able to cook any pie up to 12 inches in diameter (frozen or fresh) in five minutes or less. A conventional oven would require at least 15 minutes to cook a frozen pizza.
The 5 Minute Pizza Oven has specialized heating elements that can blast temperatures up to 650°F.
You might be wondering: Isn't that kind of dangerous? A countertop oven, just blasting away at 650°F? Well, you probably don't want your little ones to cook with it, but adults should be able to handle it just fine. The oven features handles on either side that allow you to both pick it up and slide out the tray.
According to Black & Decker, you can also cook potato skins in five minutes, cookies in 10, a pot pie in 33, and lasagna in 60. The machine features specific cooking settings for a range of items, including thin, deep, and rising crust pizzas, as well as frozen snacks.
The 5 Minute Pizza Oven is currently selling for $149 at Amazon.com.
---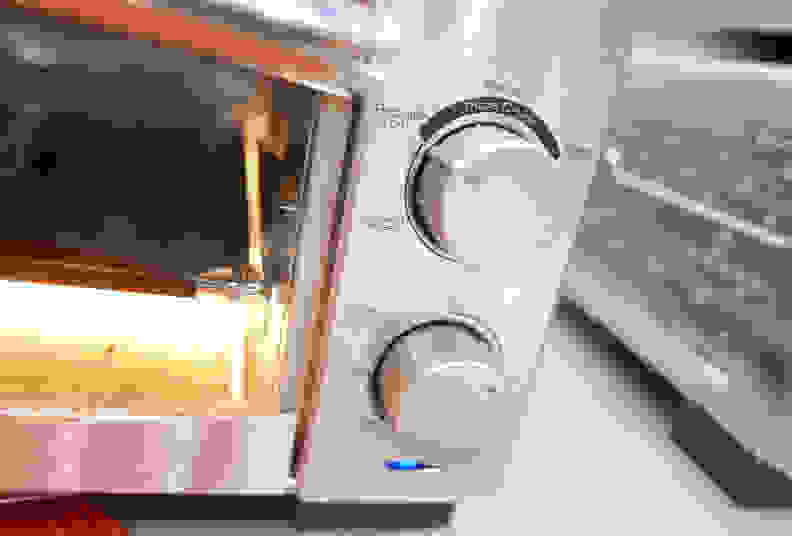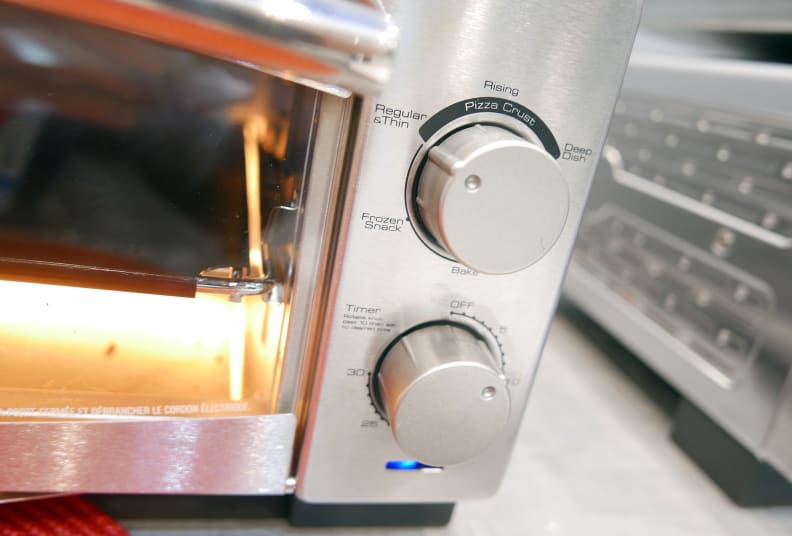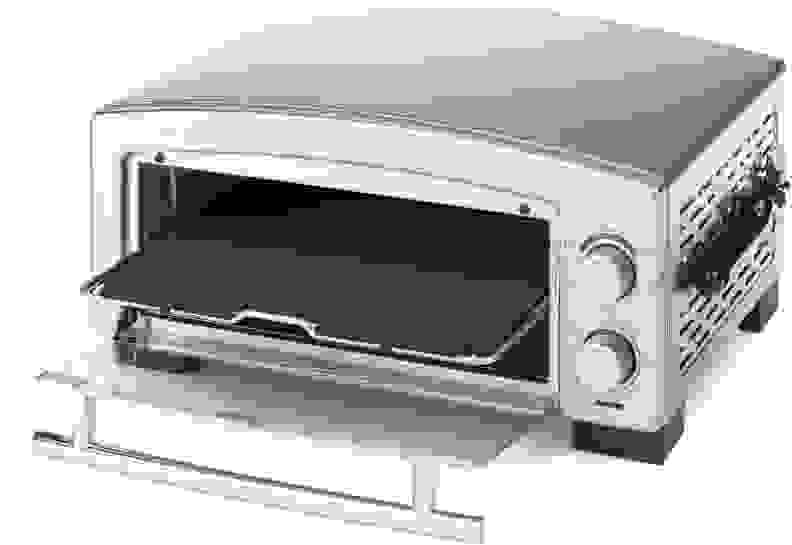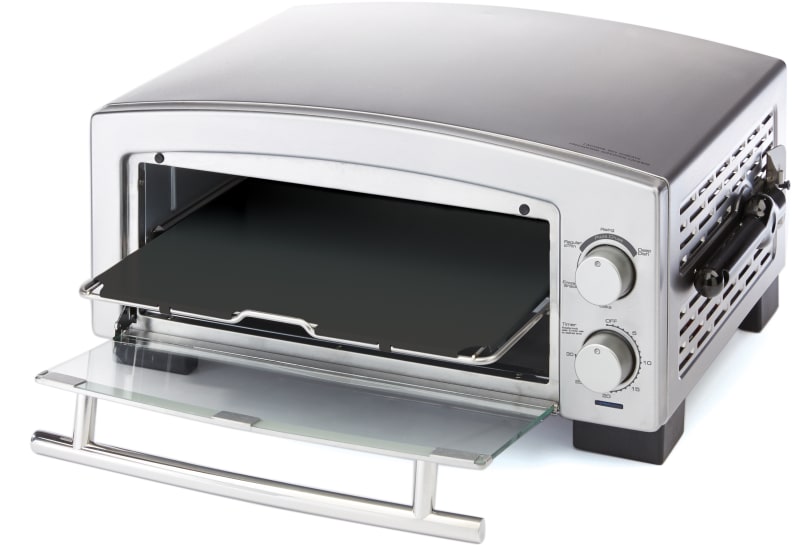 Related Video