Ovens & Ranges
Try to Spot Frecan's New Ventilation System
The Paradigma system is an array of ventilation modules disguised as lights.
Credit:
Kind of like Faber's attempt to hide its latest range hood, Spanish manufacturer Frecan has introduced the Paradigma modular ventilation system, one that is "designed to go unnoticed."
Ventilation systems disguised as ceiling lights have been popular in bathrooms for years, but the Paradigma ports this idea over to the kitchen. The vents are modular and can be installed in an array. Frecan says that they work together to work maximize efficiency by generating specialized air currents.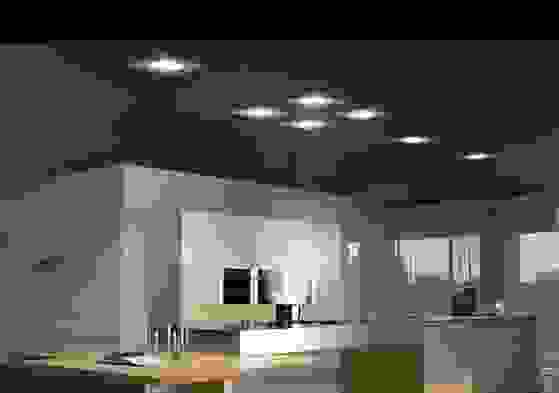 The Paradigma's modular nature allows users to tailor the system to the ventilation needs of the kitchen. To get 2,400 m3/h of suction, a kitchen would need four modules, which produce 600m3/h of suction.
Users control the four-speed ventilation system with a remote control. Hopefully, there's some kind of backup plan that doesn't involve a ladder for shutting off the Paradigma when the remote gets lost.
The Paradigma probably won't "go unnoticed" in most homes, but if you live in an Ikea catalog, you can pick up a Paradigma module for 650€ ($855) and each subsequent module for 560€ ($735), as well as lights-only modules for 290€ ($380).
via Appliancist. Photos: Frecan