Ovens & Ranges
This Solar-Powered Grill Can Cook Meat in 20 Minutes
It's the Tesla for your steaks.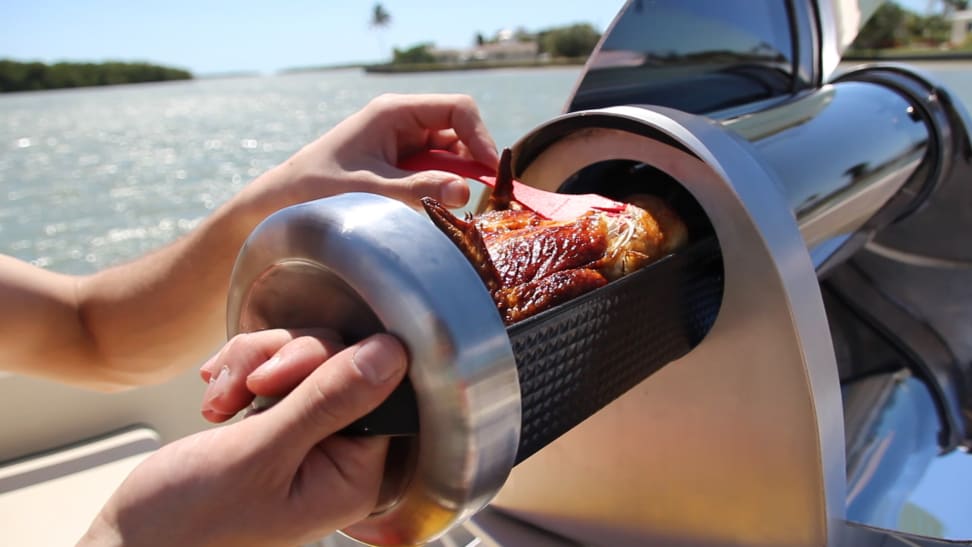 Credit: GoSun
GoSun has revealed a new solar-powered grill capable of reaching temperatures of up to 550°F. The fuel-free device complements GoSun's line of solar-powered cookers, including the GoSun Sport and GoSun Mini.
The company unveiled the cooler-sized grill at a press event Tuesday, providing a glimpse at what the company believes to be the future of cooking. The grill uses a pair of parabolic reflectors to focus 80 percent of the sun's energy directly onto a proprietary vacuum tube.
By simply placing the grill in direct sunlight—regardless of wind or ambient temperatures—the tube can reach temperatures hot enough to cook meat and vegetables in less than 20 minutes. It accomplishes this without the use of electricity.
The fairly simple technology behind the grill is more or less identical to GoSun's previous solar cookers, but the product unveiled Tuesday goes a step further in its applicability. It may not offer the smoky, charred flavor of gas or charcoal grills, but the moisture retention of an insulated vacuum tube pretty much guarantees some serious flavor.
Also, because the only energy source is the sun's rays, users can haul the grill to the beach or campsite without having to worry about propane canisters.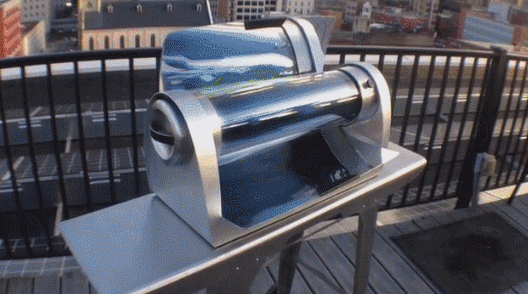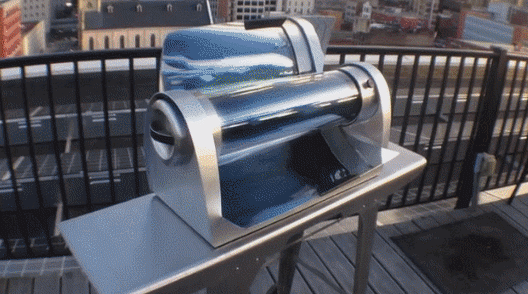 Solar power is not without its downsides—the most obvious of which is what to do when the sun isn't shining. Last year, Tesla took one of the most ambitious steps towards conquering this problem with the Tesla Powerwall, a super-efficient battery pack designed to capture and retain energy from photovoltaic cells (solar panels).
In the same vein, GoSun unveiled another cooker on Tuesday, this one a solar-electric hybrid with a battery capable of storing solar energy for cooking at night.
Cooking with captured solar energy is pretty cool and futuristic, but there's another aspect to this product that's worth considering. As GoSun pointed out in its press release, more than 3 billion people around the world use cooking fuels that are harmful to their health (according to the UN), and all that fuel has an ancillary impact on the environment. And then there's the challenge of sourcing all these inefficient, carbon-based fuels in developing economies.
With this in mind, GoSun recently partnered with the UN Foundation's Global Alliance For Clean Cookstoves to develop a version of the solar cooker to be used in developing markets. According to the company, they're currently working with organizations in Guatemala, Ghana, India, and Nepal to roll out such a device.
The GoSun Grill is expected to ship by summer with a suggested retail price of $599. The solar-electric hybrid version will most likely launch in the second half of 2016 for $899.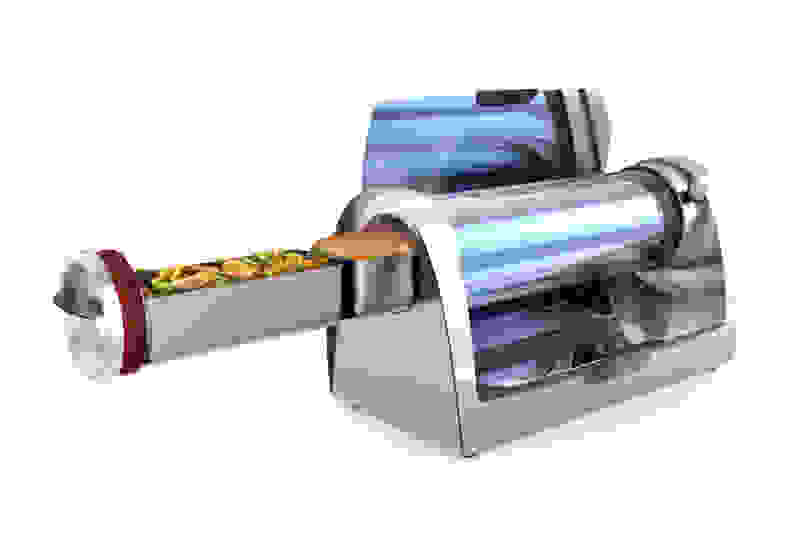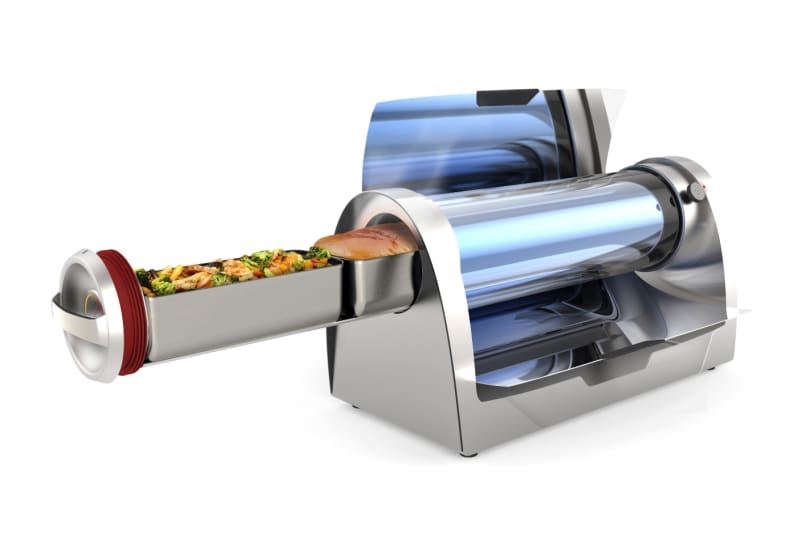 Related Video