Ovens
Phone-Charging Microwaves Just Another Breakthrough in Energy Harvesting
A new field of research brings the idea of "energy efficiency" to a whole new level.

Credit:
People keep coming up with super efficient ways to charge your mobile devices. Earlier this year, an 18-year-old high school student from San Jose, California, created a gadget that can fully charge a phone in less than 30 seconds. Around the same time, researchers at the Kaner Lab at UCLA demonstrated how graphene can be cheaply made to produce a "supercapacitor" capable of charging electronic devices in less than a minute.
Now, scientists at the University of Tokyo have developed an even more unusual method for charging electronics, and it involves the excess energy released by microwave ovens. The team, led by engineer Yoshihiro Kawahara, built an antenna that harvests ambient radio frequency (RF) signals and channels them into a separate electronic device.
The team built an antenna that harvests ambient radio frequency signals.
Mashable points out that the U.S. Food and Drug Administration currently limits the amount of energy that can be leaked from consumer microwaves to "far below the level known to harm people." This also means you'd need to run your microwave for a considerable amount of time to notice a meaningful charge on your phone.
So we're not likely to see a commercialized version of this device any time soon, but the demonstration brings attention to an emerging field of research related to ambient electricity and the potential therein. According to Mashable, Kawahara's idea came from a NASA project that involves satellites capturing solar energy and transmitting back to earth.
Similarly, researchers at the University of Washington have discovered an ingenious way of recycling ambient energy. "Ambient backscatter," as it's called, draws power from ambient TV and cellular transmissions, and modifies the signals with its own data. The best part is it doesn't require an additional power source or battery.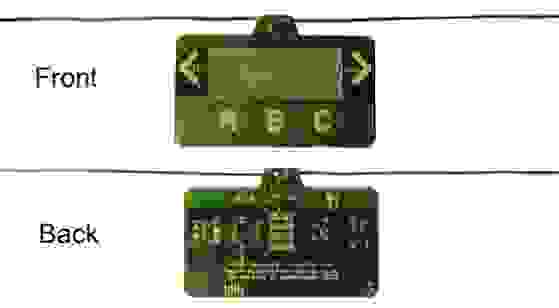 Collectively, these kinds of devices are called "energy harvesting (EH) systems," and some scientists believe they could revolutionize the consumer electronics market. According to Navigant Research, sales of EH devices are to grow from less than 10 million units in 2013 to 18.7 million units by 2020. More importantly, EH devices are seen as an alternative to batteries.
Some scientists believe energy harvesting systems could revolutionize the consumer electronics market.
"It is just a matter of time before [consumers] are no longer willing, economically or otherwise, to change and maintain batteries to the extent that they have traditionally done, and move toward increasingly available energy harvesting technology," said Eric Woods, research director for Navigant Research, in a press release.
Others maintain that batteries are far too integral a part of the energy infrastructure to abandon, and instead what's needed is a new type of battery. The above-mentioned graphene supercapacitor, although not exactly a battery, is a start. Recent breakthroughs in lithium-air technology have shown great promise, while newer innovations like molten-air batteries expand the field even further.
In a July column for USA Today, lead engineer for Zero Motorcycles Kenyon Kluge, told us that over the next decade or so, we're likely to see a lot of energy cell technologies emerge, each one topping the next in terms of energy density, charging speeds, and lifespan.
"There will be a place in the market for all of these different innovations," he said.
Up next
Get Reviewed email alerts.
Sign up for our newsletter to get real advice from real experts.